When I first read this activity, I wasn't sure how interested my kids would be and thought it would likely be a short and sweet activity. But, as usual, I was pleasantly surprised. The activities featured in these boxes always exceed our expectations and result in so much fun, learning and growth!
We started out small and just tried balancing on the edge of the porch to boost his confidence haha. He nailed it!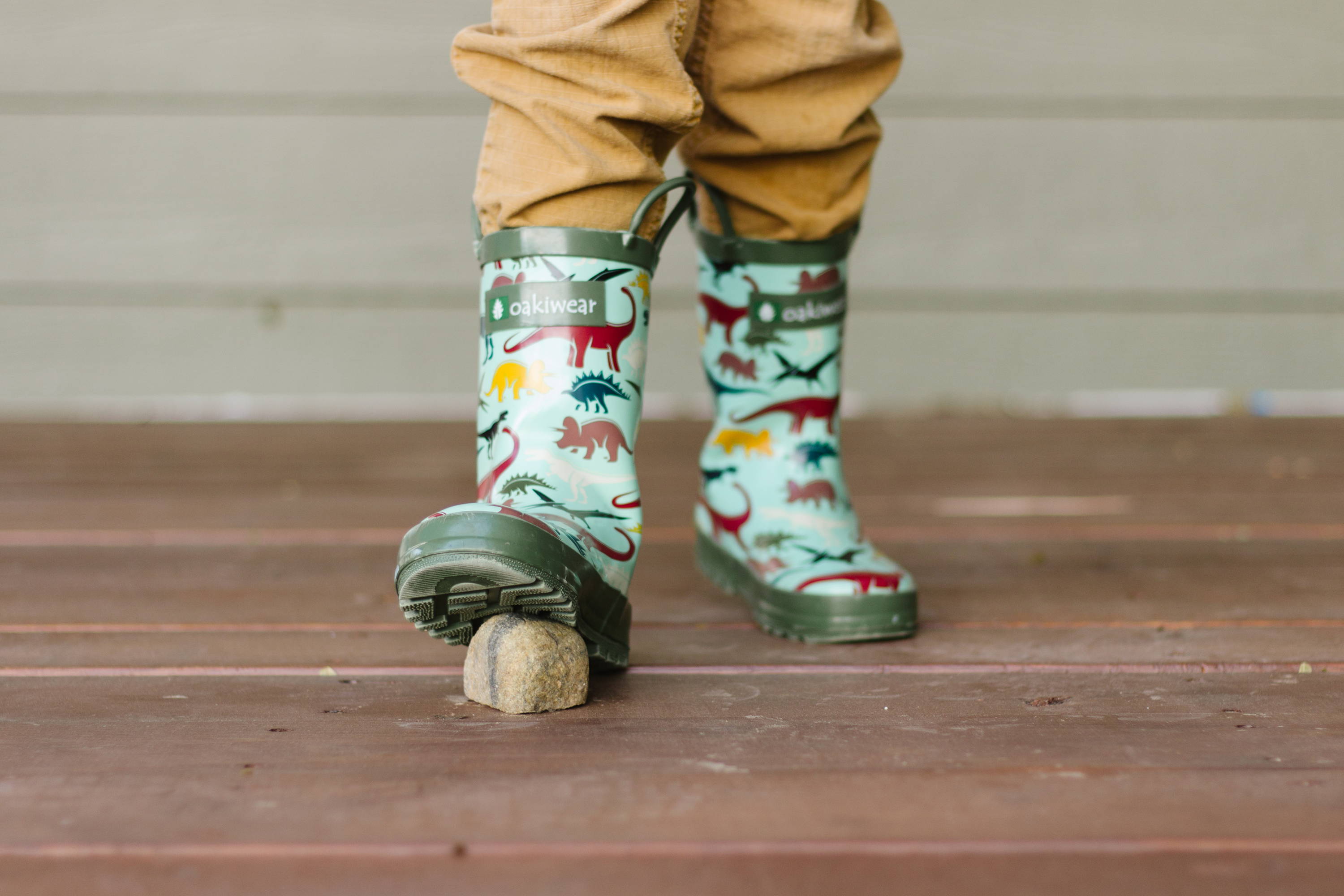 Balancing on a rock was our next choice! He was sure that he wouldn't be able to do it, and when he finally got the hang of it, he was so thrilled!
We moved on to a bigger rock, which was much easier, but more risky since it was higher off the ground! It was fun to add in different challenges like this with different objects!
Switch it up by having them try to balance on the same objects in different ways! Standing on one foot, walking in a straight line, etc.
Doing different things like this can turn just about anything into a chance to practice your balancing skills, even a line in the cement!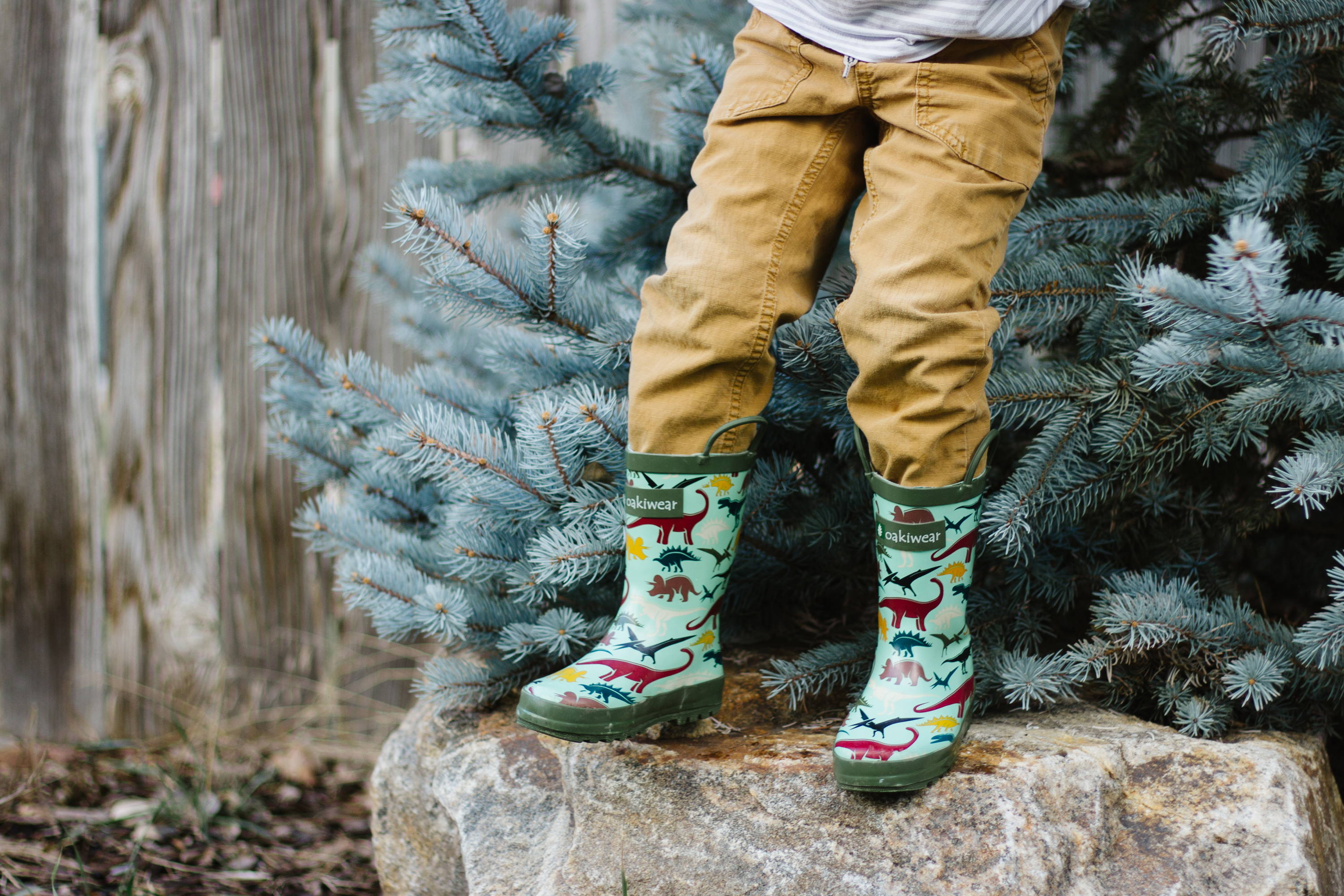 Or trying to balance on one foot, while avoiding being pricked by a spruce tree!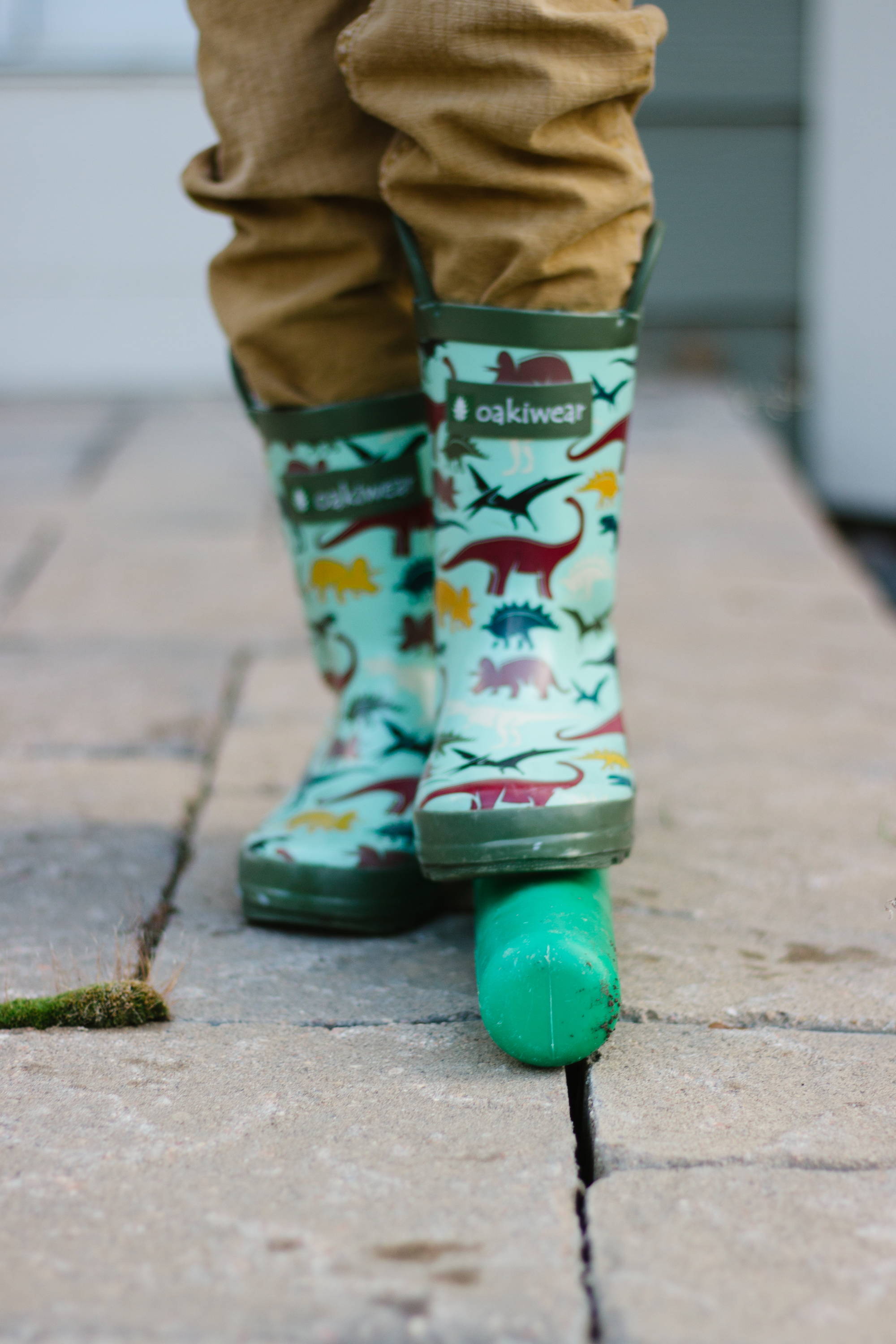 He was such a pro by the end and didn't hesitate to try anything and everything in the backyard!
As with almost all of the Idea Box activities that we do, it was so interesting to watch his confidence grow as he did this activity. From starting by thinking he couldn't balance on a small rock, to eagerly trying new objects I suggested, and figuring out his own to try, he knew he could do it and knew how to adjust when it wasn't working. These simple activities always yield the best rewards and we are always glad we took the time to do them!

► Activity
Find things to balance & walk on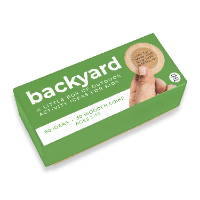 ► Length of time spent on activity (approx.)
15 minutes
► Materials needed/chosen
Nothing! Just random things you see outside!
► Any prep-work? If so, what?
Nope
► Directions / What we did
We went into our backyard and found different items that would be fun to try and balance on. We tried to find a lot of varied items, and then experimented with balancing on one foot, walking, just standing and trying to keep our balance.
► Possible ways to expand on the activity
•have a contest to see who can balance the longest
•try different ways to balance (left foot, right foot, walking, walking backwards, on tiptoes)
•guess which items will be easier to balance on and talk about results
•talk about ways to help gain your balance (like holding your arms out)
► What would you do differently next time?
I would set aside more time and do more to extend the activity (like trying to balance while walking backwards, or on tiptoes)! I also would have included all my children, instead of just the 4 year old!
► What my child was able to do by themselves
Everything
► What my child needed help with
He had a hard time balancing on certain objects!
► My child's thoughts about the activity
He had so much fun and asked to try more items and play longer! He was nervous at first, but it was fun to watch his confidence grow each time he tried and by the end, he was eager to try new objects!
► Any other thoughts or info about the activity?
Jump in and do it with them! Kids love seeing their parents do things like this and you'll have fun with it too! It will also give them more confidence to try if they see you doing it too.
---
Parent Blogger: Tori is a mom of four, two gals and two guys, ages 7 years to 5 months. They are the funnest group, with such varied interests. Thankfully, they all love children's books! Their days are filled with stacks of read-alouds, a lot of costume changes, and plenty of laughter, mixed in with a few tears. Follow them on Instagram at @tothebooknook to see their favorite books and fun projects and learning experiences!
Sign-up for our newsletter to receive activity ideas & documentation, here. bybox