Looking for a simple activity that your children can do anywhere (doctor's office waiting room, long car rides, waiting for a movie to start, at a restaurant...), requires no prep and only one supply, AND will keep your kids happy and occupied for at least 20 minutes (but probably more)? Then read on, mama.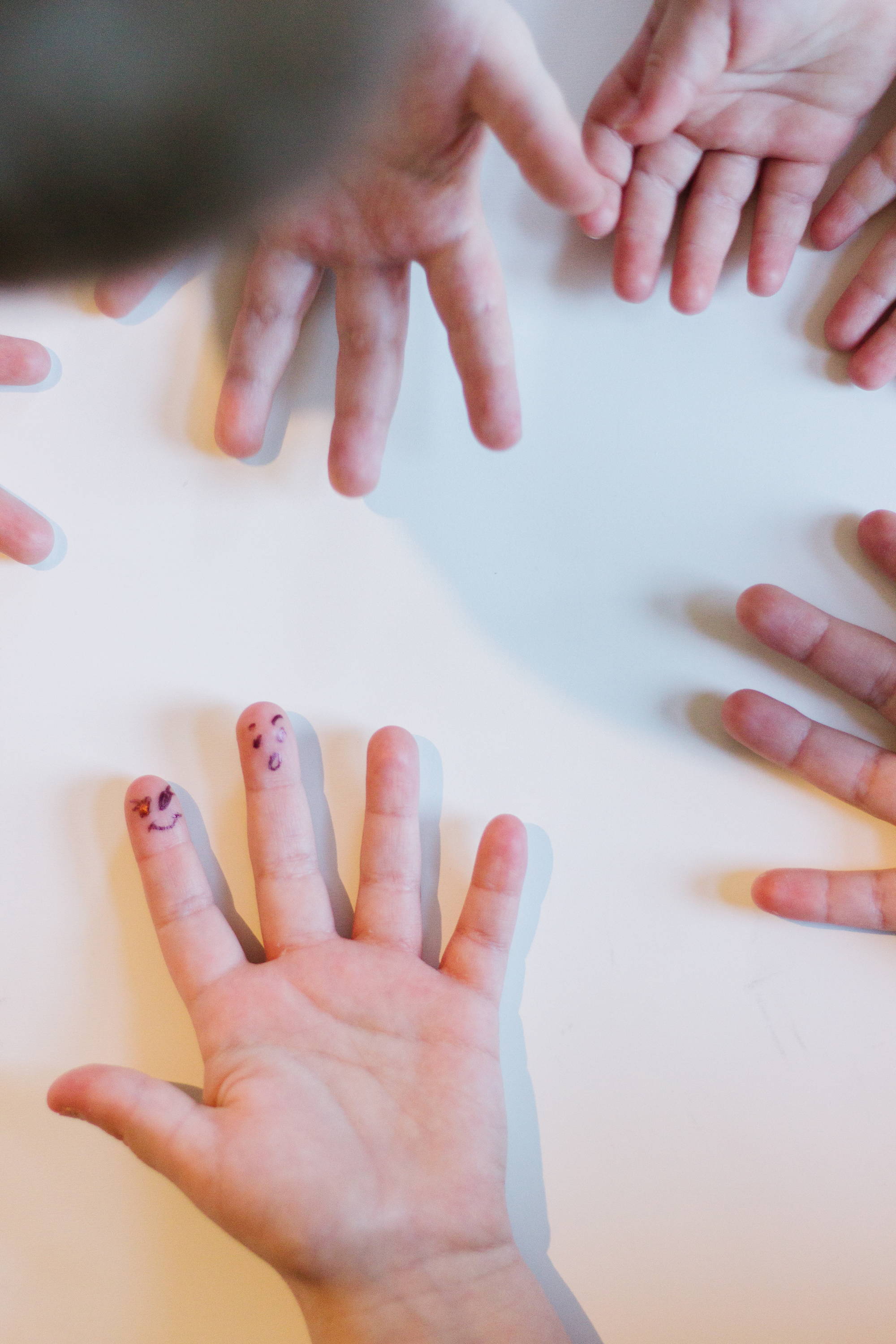 When I told my kids to give me their hands so I could draw on their fingers, they were a little hesitant. Drawing on things other than paper is usually a no-go in our house, so they weren't sure what to think! My son (4) refused at first, and my oldest couldn't stop laughing as I drew on her fingers.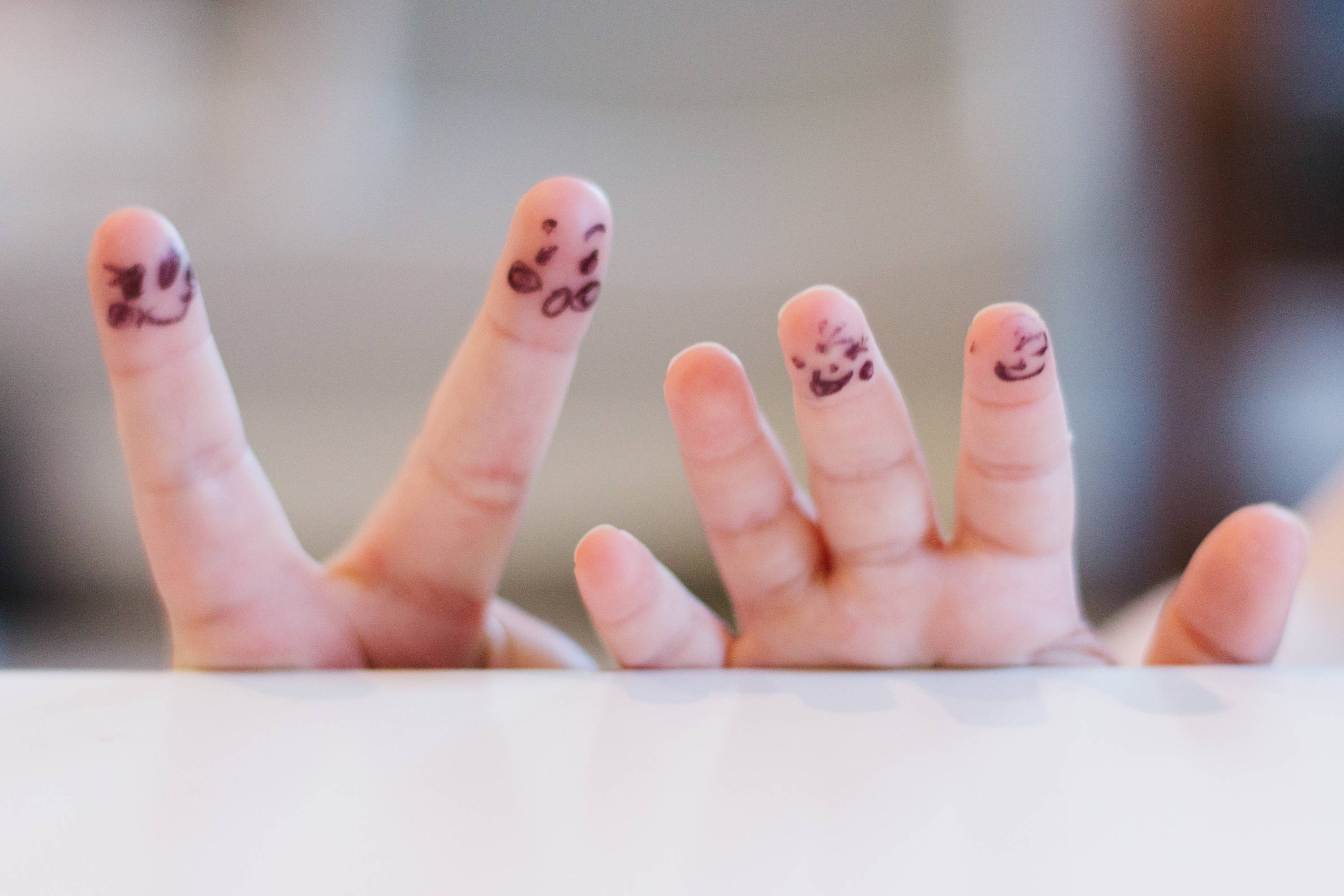 Once the two youngest saw how cool their older sister's puppets looked, they were excited to join in!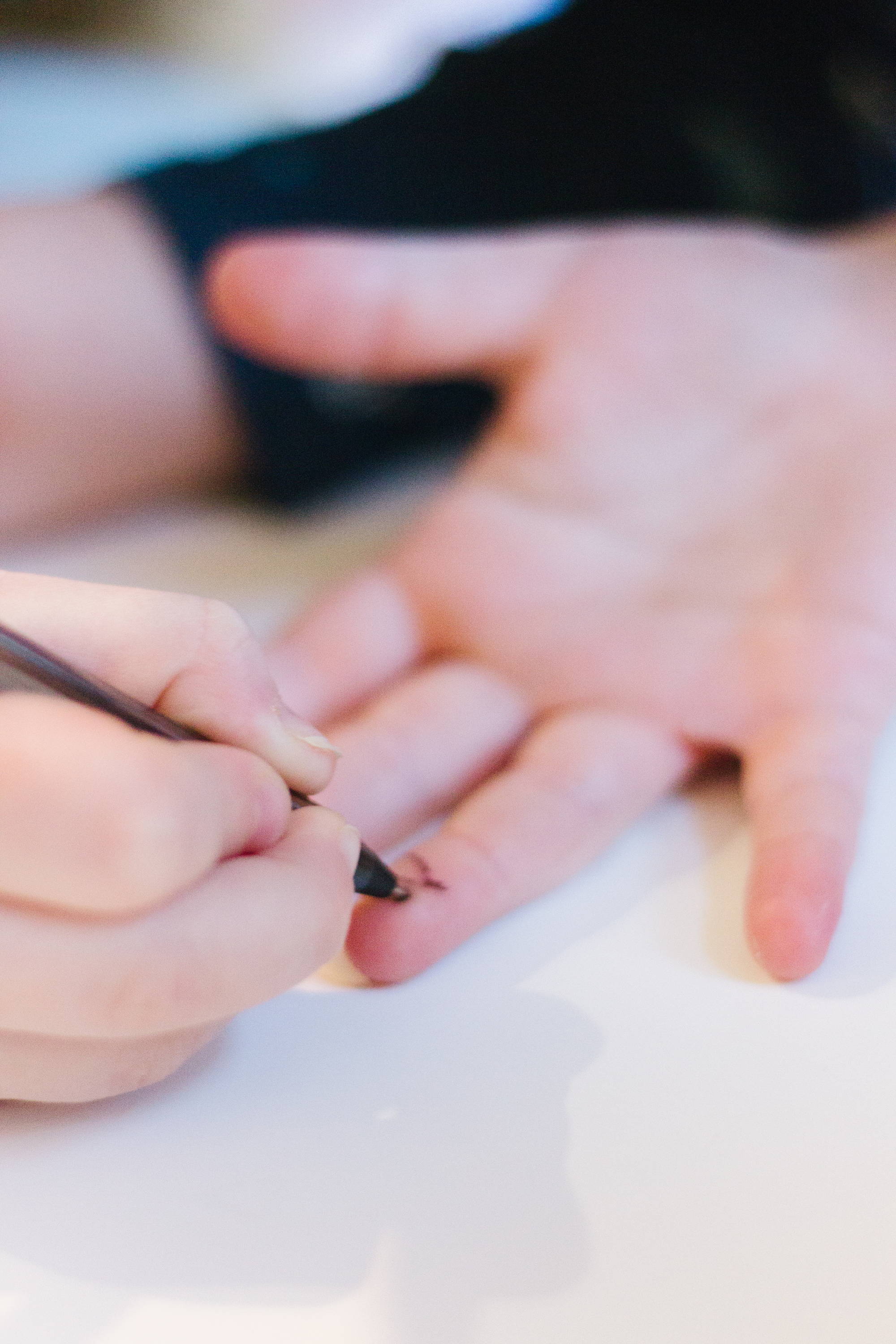 They quickly filled their little fingers with fun puppets! They took turns drawing on each other's fingers and it was fun to see their imaginations working to create so many interesting and different characters!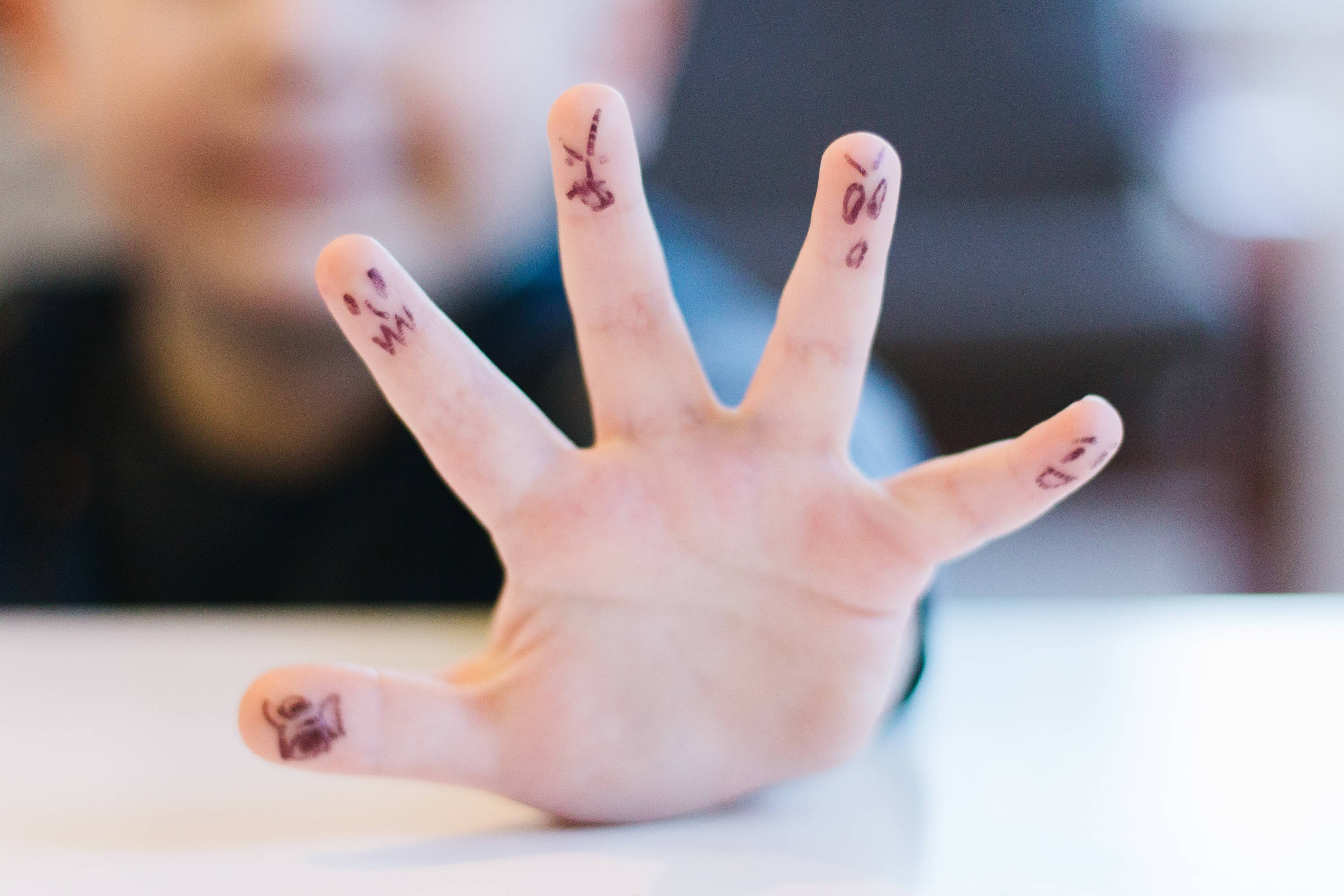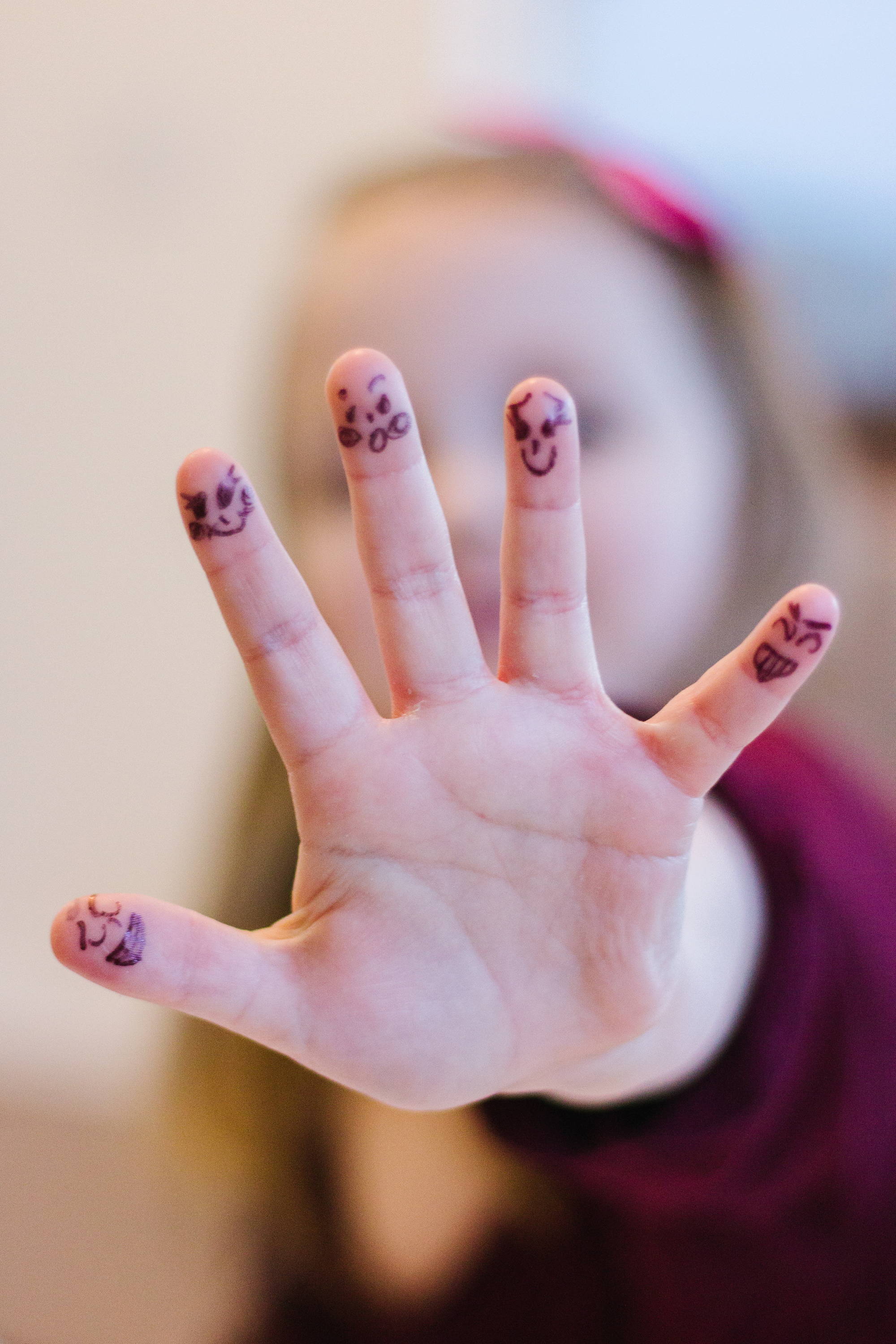 They were so proud of their creations and kept staring at their fingers haha. Because we used a pen that smeared easily, I had them wash their hands once the activity was done, but it would have been so fun for them to keep their puppets for a longer amount of time and be able to play whenever they wanted throughout the day! We will definitely be experimenting with materials before we do this again so we can find something that stays on!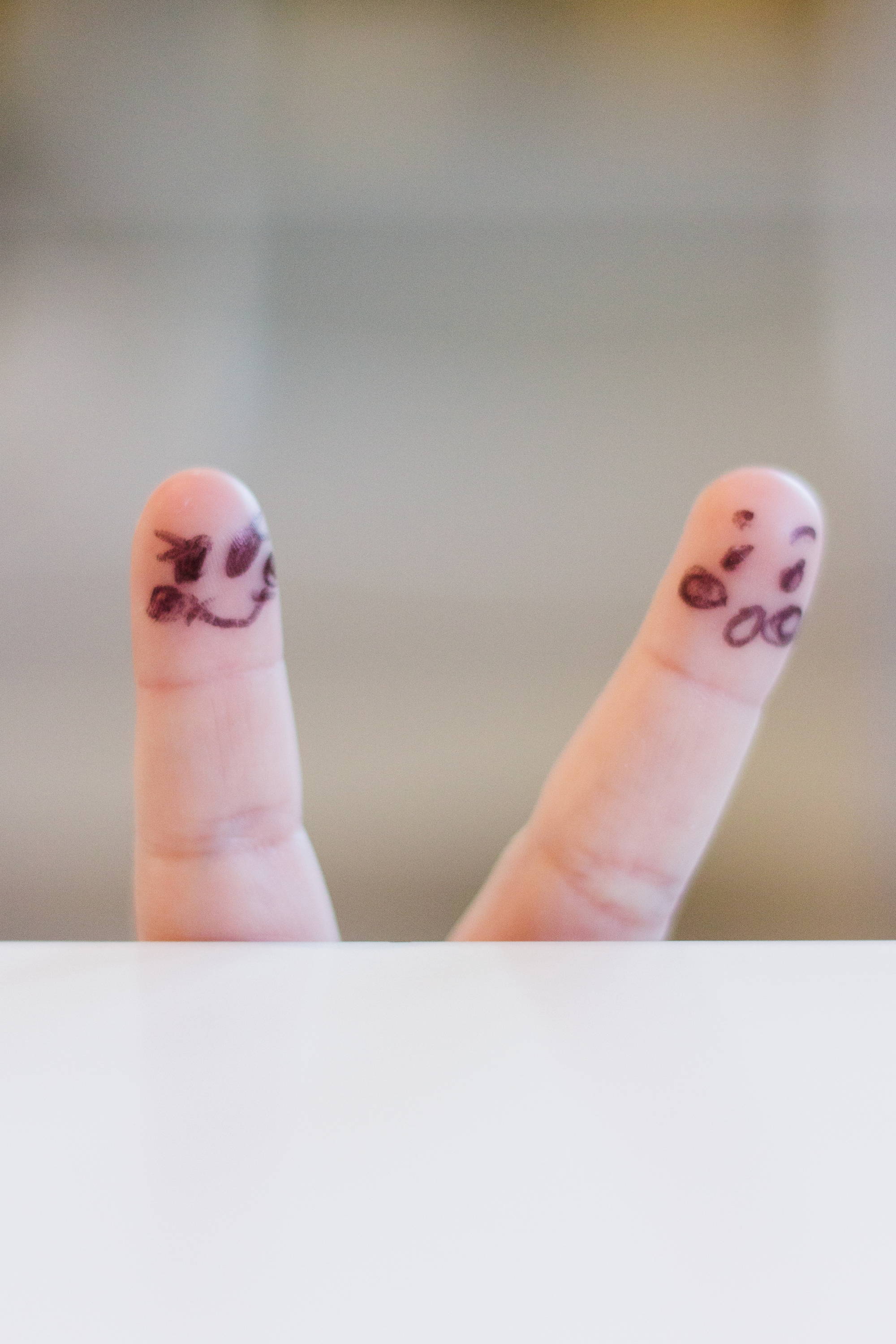 We turned our coffee table into a makeshift stage by having the kids lay down on one side and stick their fingers up over the edge, but it would have been so fun to make a stage out of a cardboard box and have them put on a show for us! Another idea we are keeping in mind for next time!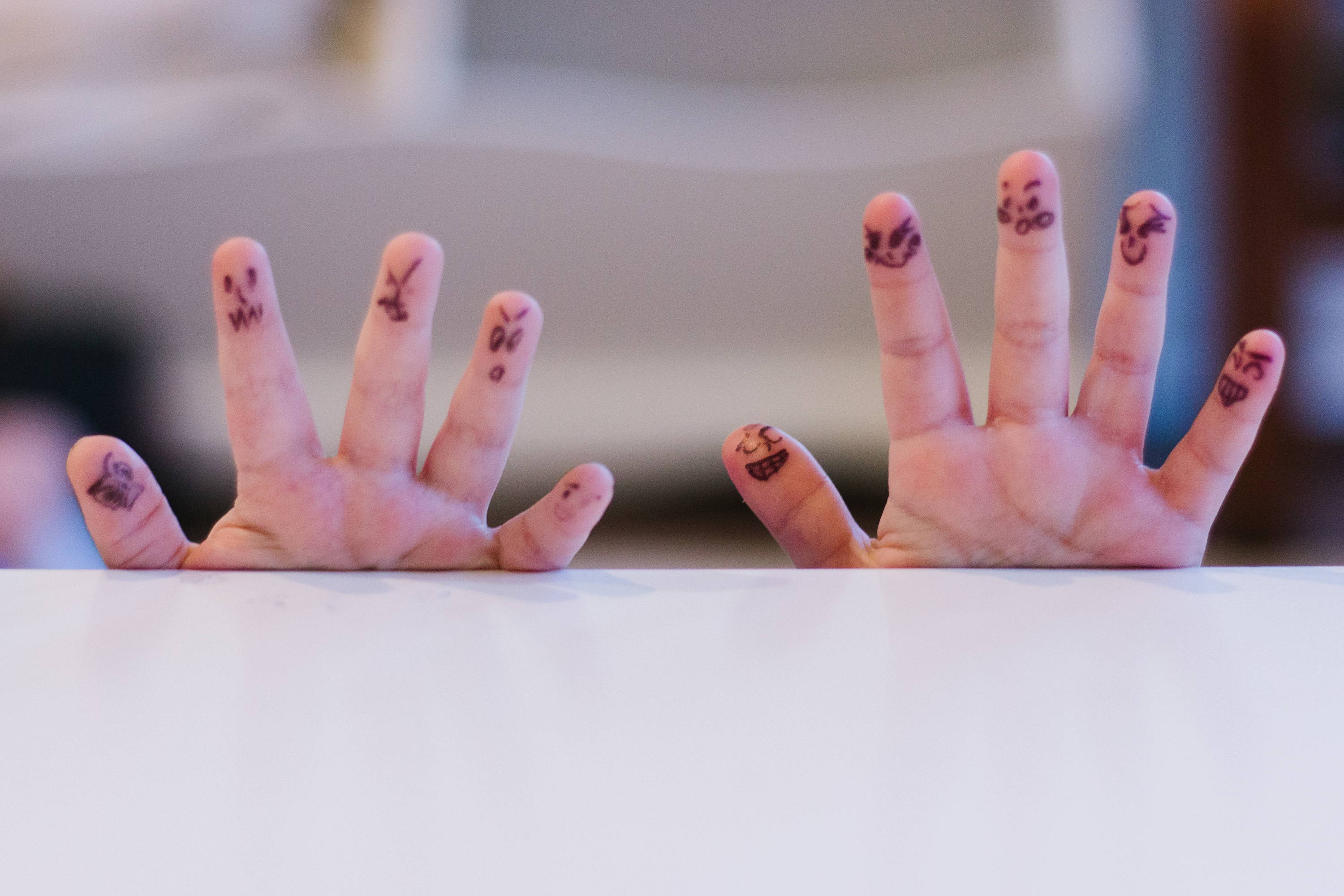 Also, how cute and fun does this look?! I wish I had joined in!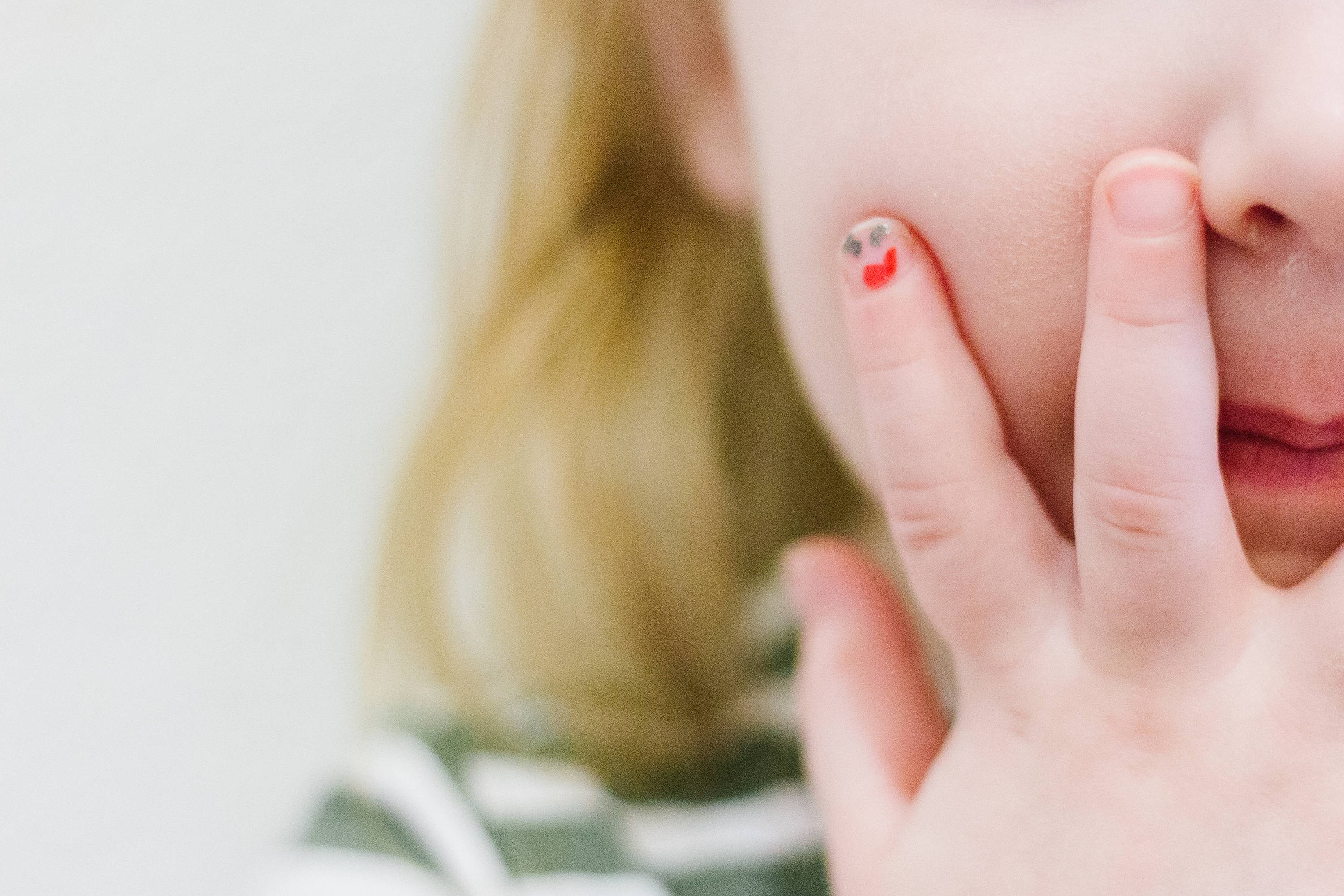 After seeing how much their puppets were smearing, we decided to try nail polish on their nails and it was a hit! The only problem, is that you have a smaller amount of space to work with. But the fact that it's more permanent and more colorful was worth it for my kiddos!
I've said it before and I'll say it again: we are ALWAYS so impressed with the activities in these boxes. Simple? Check. Fun? Check. Choose your level of engagement and time? Check. We love that we can do an activity when we have five minutes to kill while waiting in the doctor's office with no supplies on hand, or at home for an hour during family night. I love that my kids can do these activities on their own during quiet time or keep our entire family entertained during a long car ride. These instant finger puppets were one of the easiest activities we've done and such a hit! I'm keeping this one in my back pocket for our upcoming cross country road trip. Wish me luck! (I don't need it, I've got 10 Idea Boxes ;) )

► Activity
Instant finger puppet. Draw face on finger.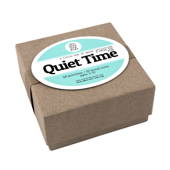 ► Length of time spent on activity (approx.)
15 minutes
► Materials needed/chosen
Pen, nail polish
► Any prep-work? If so, what?
None!
► Directions / What we did
I started off by drawing a face on my daughter's finger. Then she drew faces on her siblings fingers. We tried to include different emotions and types of faces. We also did faces on our nails with polish!
► Possible ways to expand on the activity
•give each finger a different emotion or character
•make up a story and tell it using the characters on your fingers
•instead of drawing them on your finger tips, draw or paint them on your finger nails
•create a puppet theater using a cardboard box and have your kids do a play for you
•use different colors of pens to make the puppets look more fun
•turn your instant finger puppets into instant stamps. Draw the faces on your fingers and stamp them on to paper.
•use washi tape to make clothes for your finger puppets by taping your fingers
► What would you do differently next time?
I would do it on the nails so it didn't smear as easily!
► What my child was able to do by themselves
Yes!
► What my child needed help with
Nothing!
► My child's thoughts about the activity
They loved it! At first, my son was a little hesitant, but after he saw how much fun his sisters were having, he was excited to join in! They are excited to try it again (it would be such a great activity for a long car ride!).
► Any other thoughts or info about the activity?
Such a fun and simple activity, but I wish I had used a pen that didn't smear as easily! Will definitely be experimenting to find something that stays on better before we try again!
Parent Blogger: Tori is a mom of four, two gals and two guys, ages 7 years to 5 months. They are the funnest group, with such varied interests. Thankfully, they all love children's books! Their days are filled with stacks of read-alouds, a lot of costume changes, and plenty of laughter, mixed in with a few tears. Follow them on Instagram at @tothebooknook to see their favorite books and fun projects and learning experiences!
Sign-up for our newsletter to receive activity ideas & documentation, here. winterbox