Visiting grandparents out of state, we got pretty bored. Luckily, we brought our Quiet Time Box to help keep the kids entertained in a new home. We decided to build a quiet time spot!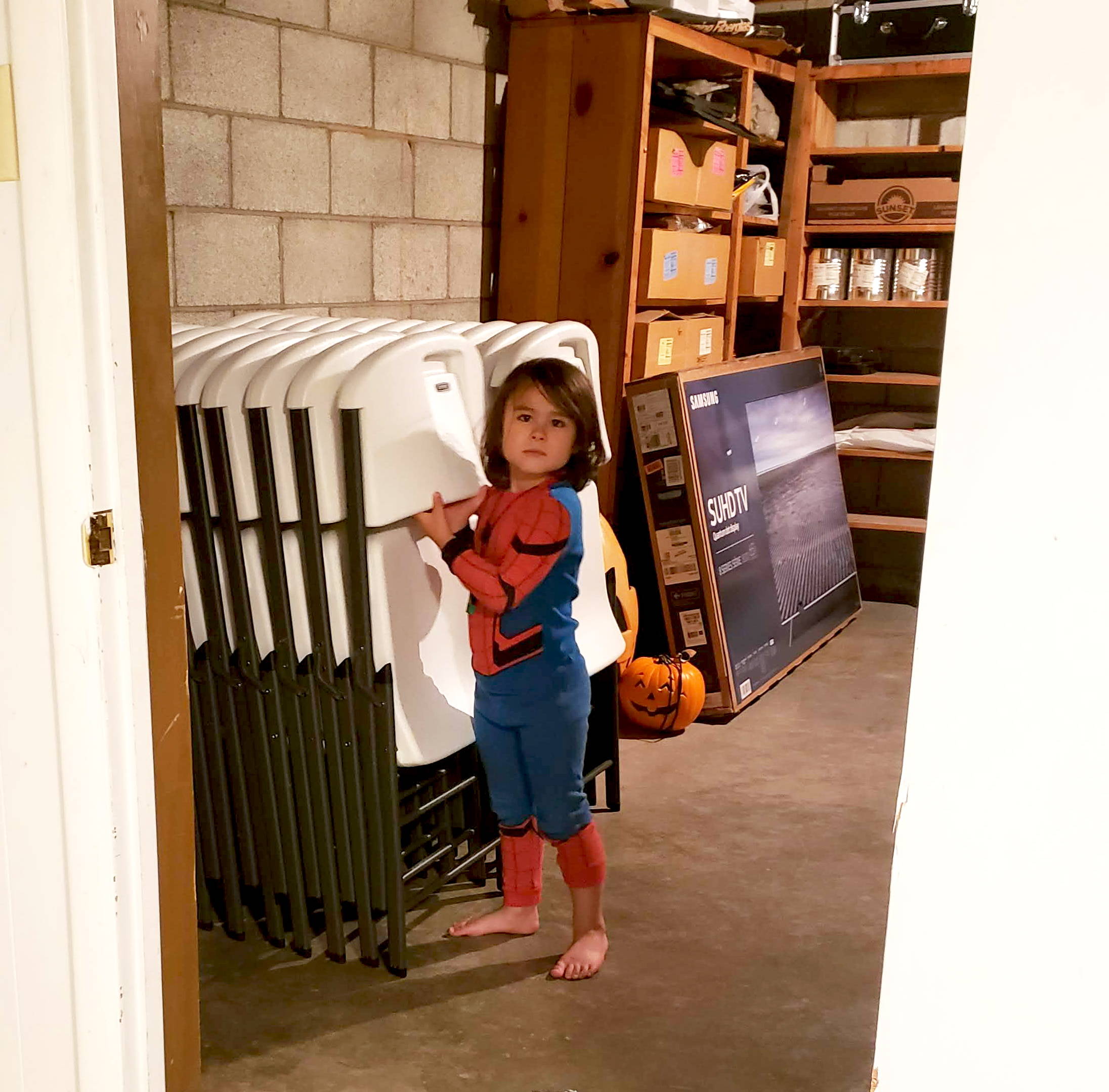 First, we looked around for furniture to use in Grandma's basement. We found folding chairs. He could carry two by himself!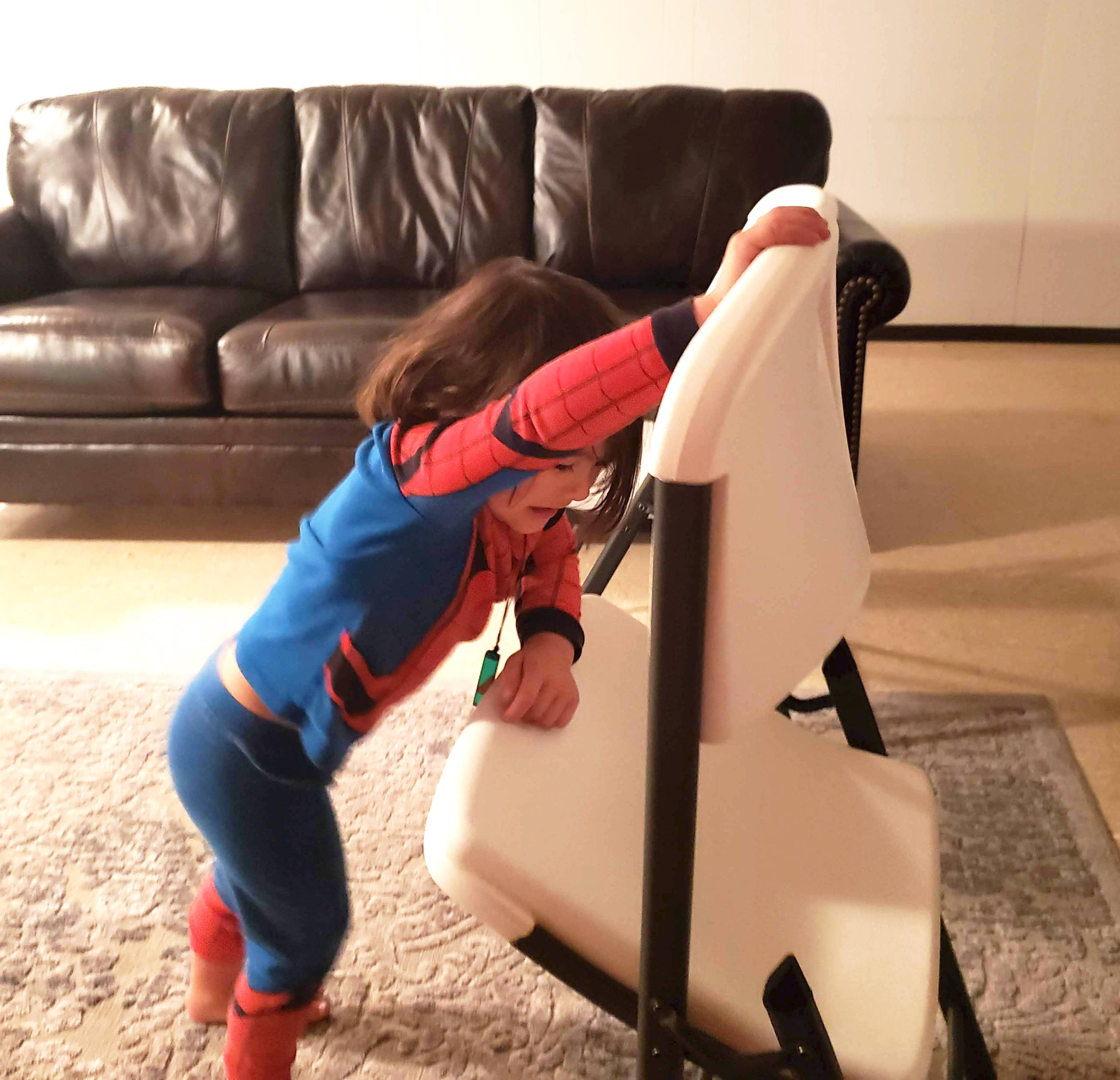 He set up the chairs by himself! He arranged the chairs to make the fort base a bit smaller than the blanket.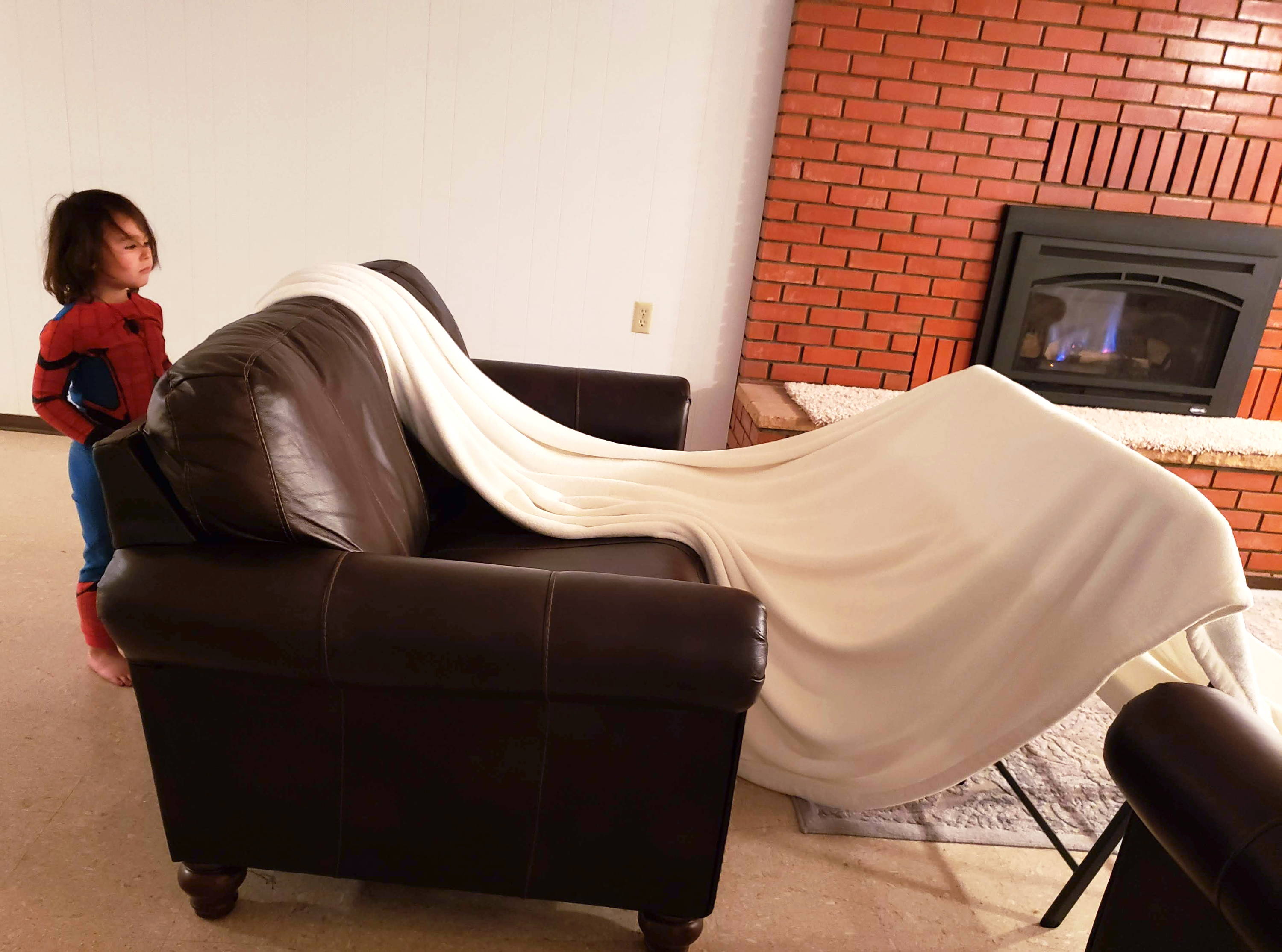 We decided to use the couch to support part of our fort, but the blanket kept slipping off!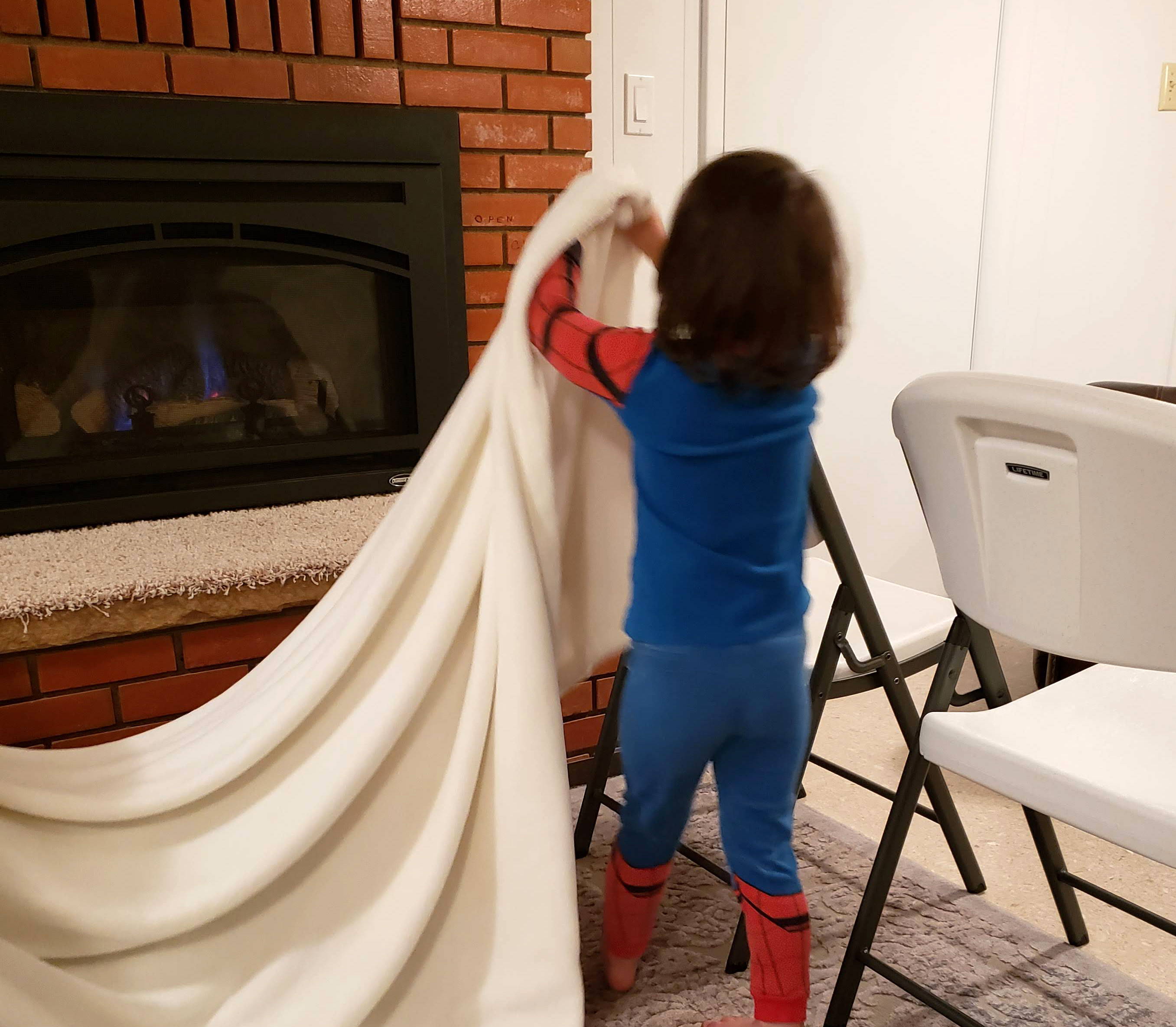 He put the blanket over the chairs.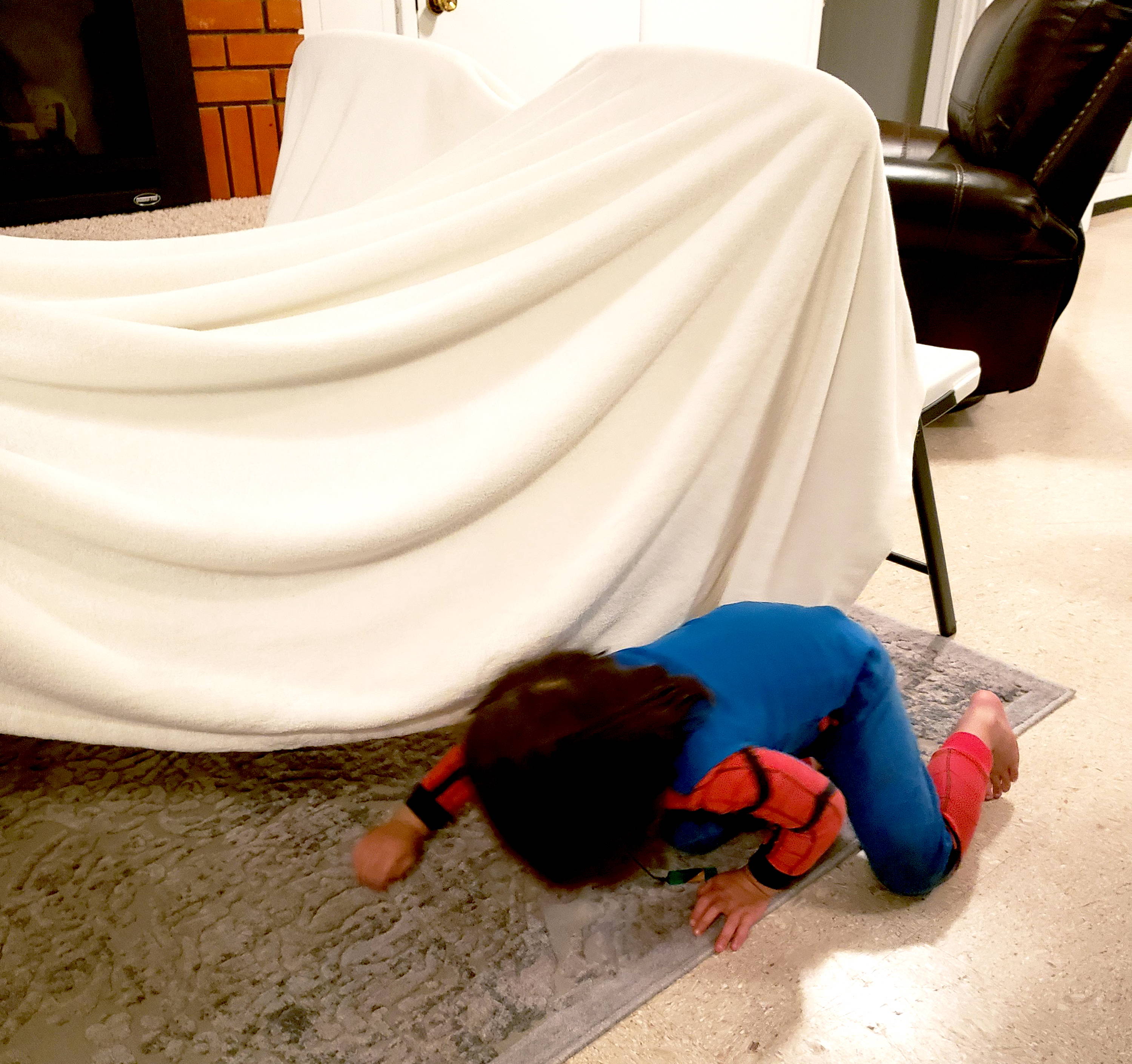 Now, just climb in! What do you need? We needed some pillows and our special blanket.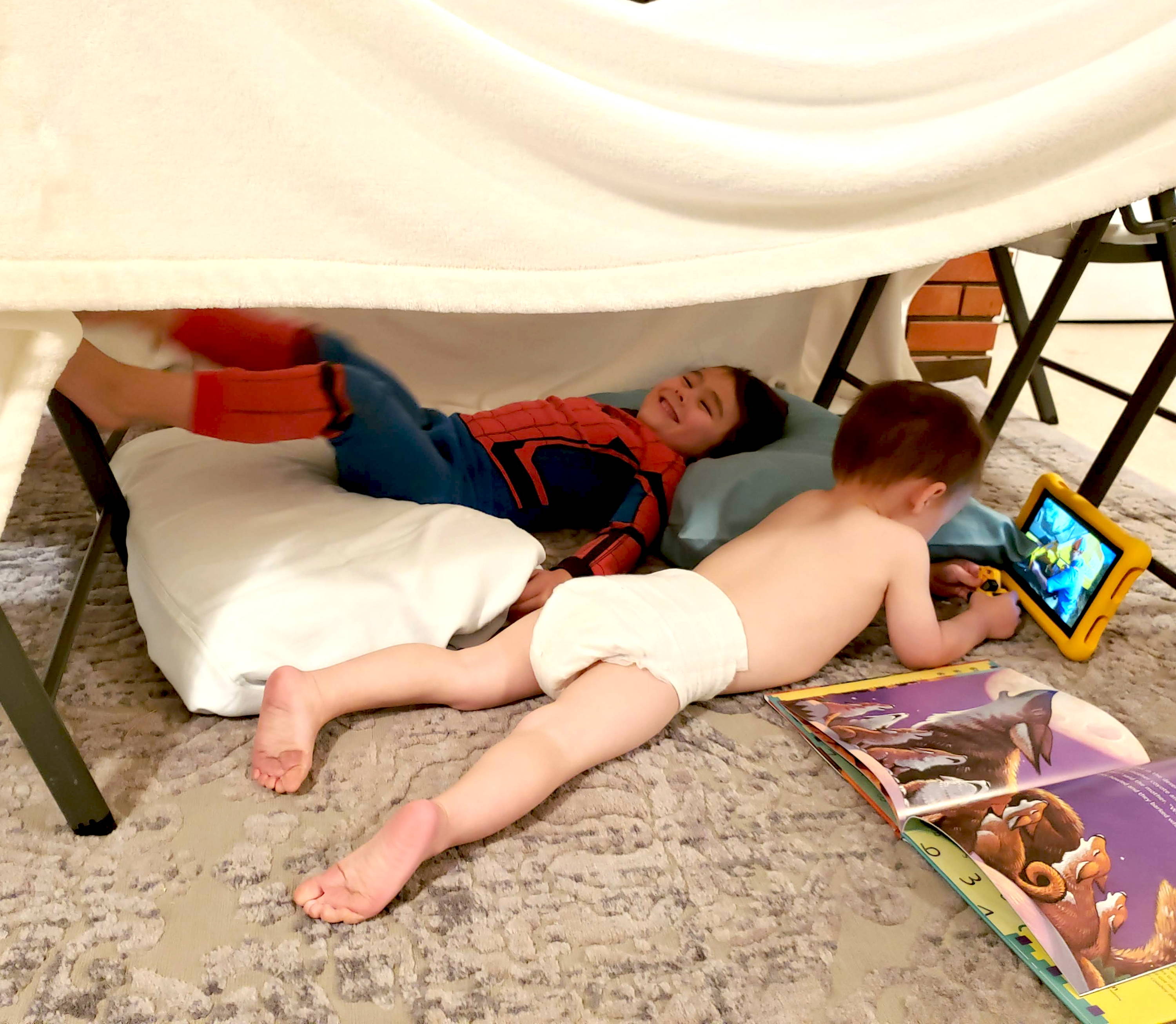 We read a book, and even little brother came to play!
This is an idea that can be used for little or big kids, and one kiddo or a group. It can be a fun place to play for days, or an afternoon.

► Activity
Make a quiet time spot. Add blankets/pillows.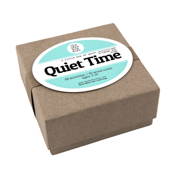 ► Length of time spent on activity (approx.)
30 minutes
► Materials needed/chosen
Blankets & chairs
► Any prep-work? If so, what?
None
► Directions / What we did
We put a blanket on the couch and some chairs. The blanket slipped off the couch, so we used more chairs.
► Possible ways to expand on the activity
How will your child use their fort? H chose to read and play with his brother in there.
► What would you do differently next time?
The couch was too slippery! I think we will use the chairs right away next time.
► What my child was able to do by themselves
My child was able to do almost every part. He carried the chairs, set them up, and pulled the blanket over them.
► What my child needed help with
I helped him pick the chairs, taught him how to set them up, and helped him get the blanket over a chair in one area
► My child's thoughts about the activity
He liked it and felt proud!
► Any other thoughts or info about the activity?
This would be a good activity for a single kid or a small group!
---
Parent Blogger: Jen Middleton, MD focuses on fostering independence using developmentally appropriate projects to keep her kiddos active.
Sign-up for our newsletter to receive activity ideas & documentation, here. qtbox