Spending time with your kids in the kitchen can be so much fun! Watching little ones discovering the joy of baking is great, and I know Zachary always looks forward to helping me. Mixing it up this time and having Zachary come up with his own recipe was such a fun new twist!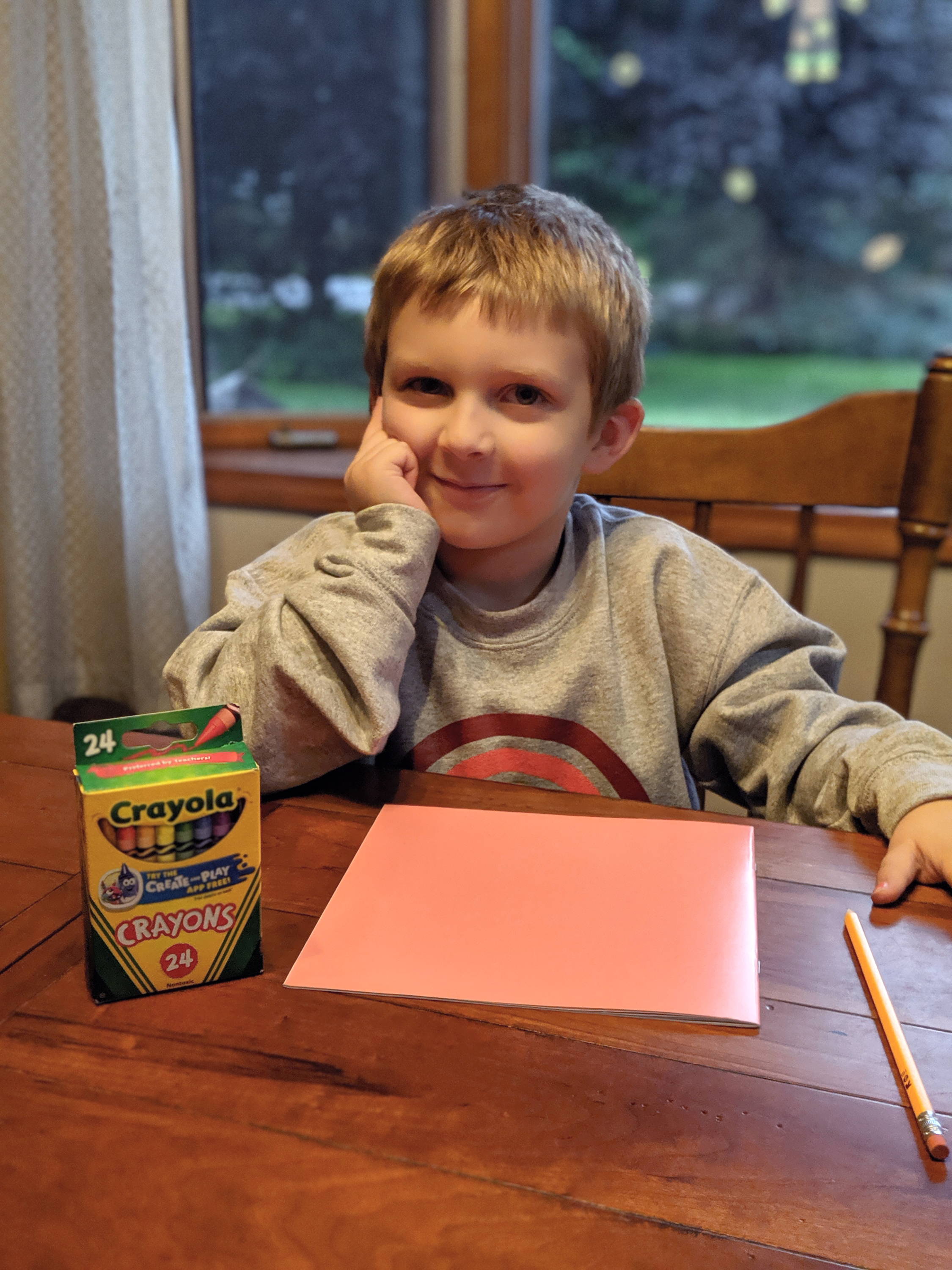 Zachary was so excited to think about what kind of recipe he wanted to create!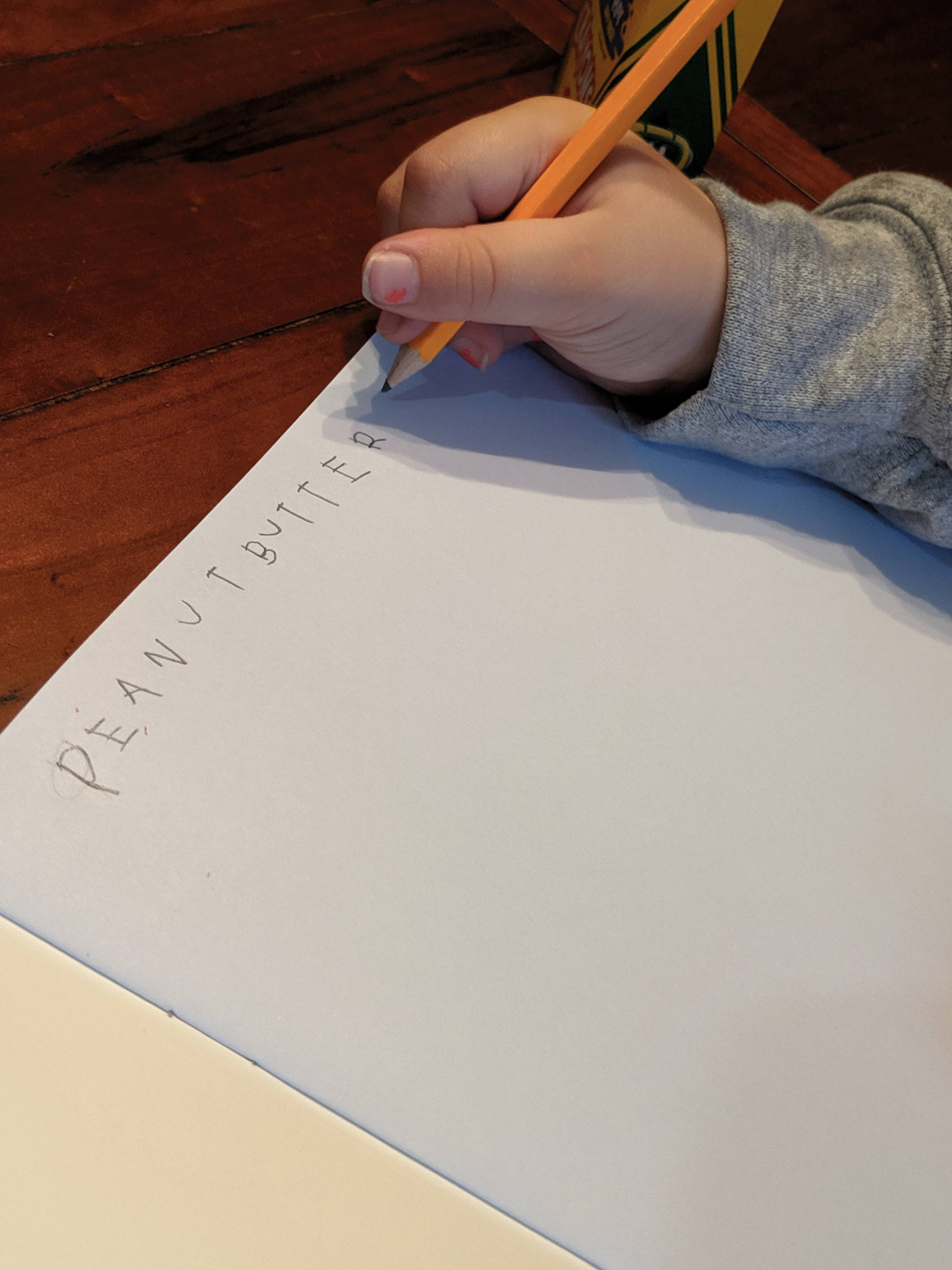 Peanut butter and jelly is one of his favorite lunches, so he decided to come up with a recipe for peanut butter and jelly pie!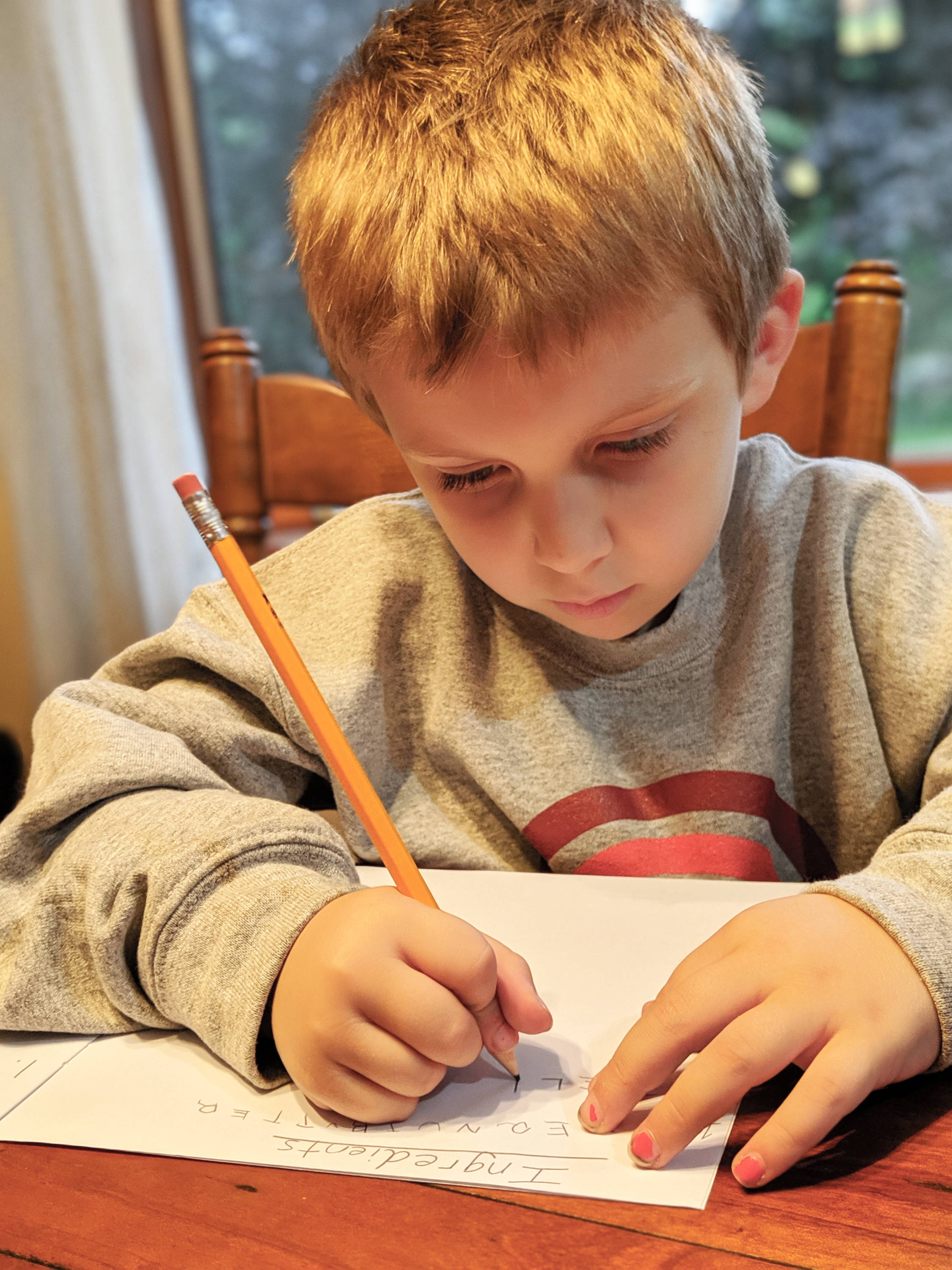 This activity was not only fun, but also encouraged Zachary to practice his writing and spelling skills- a win win!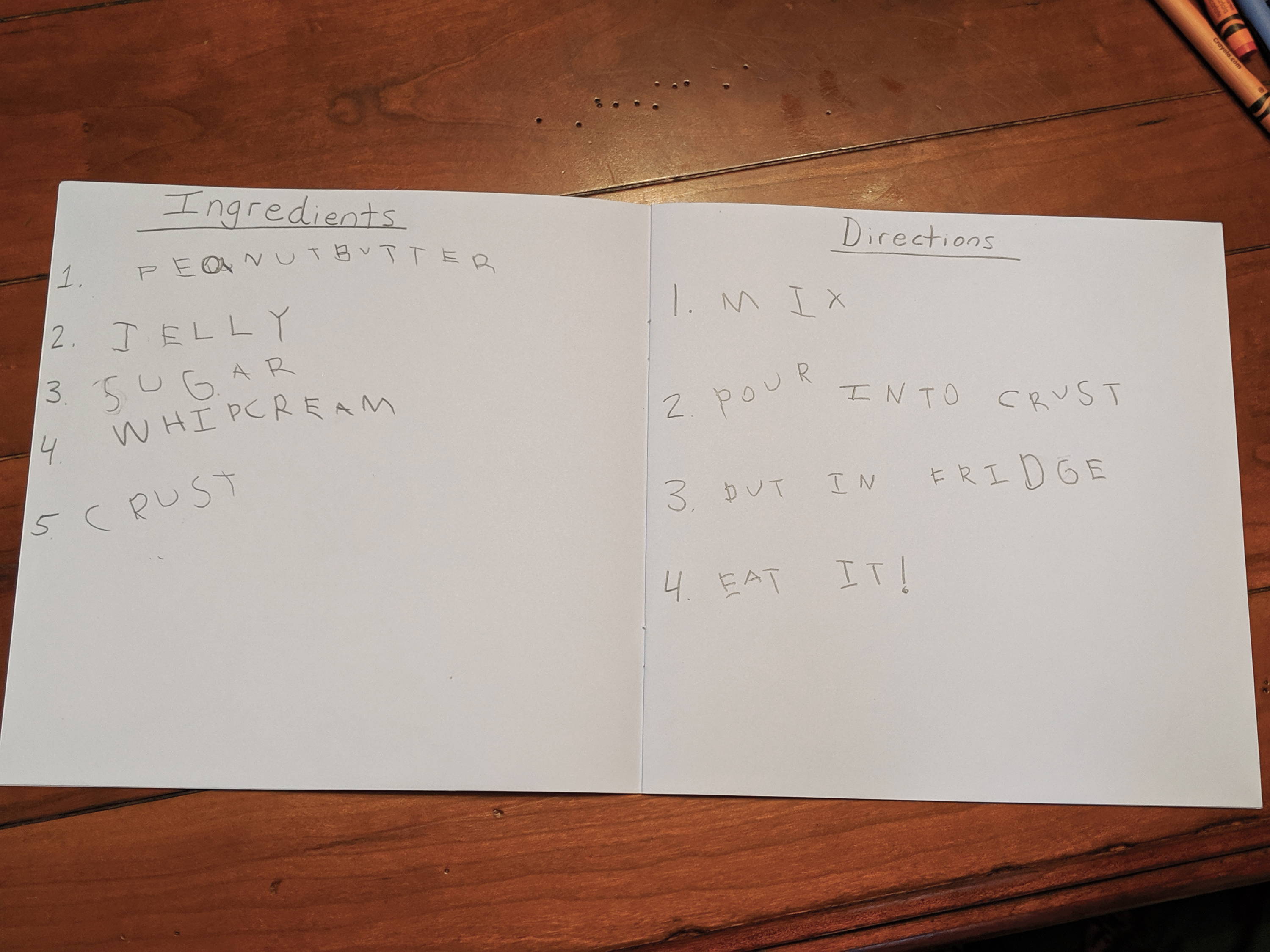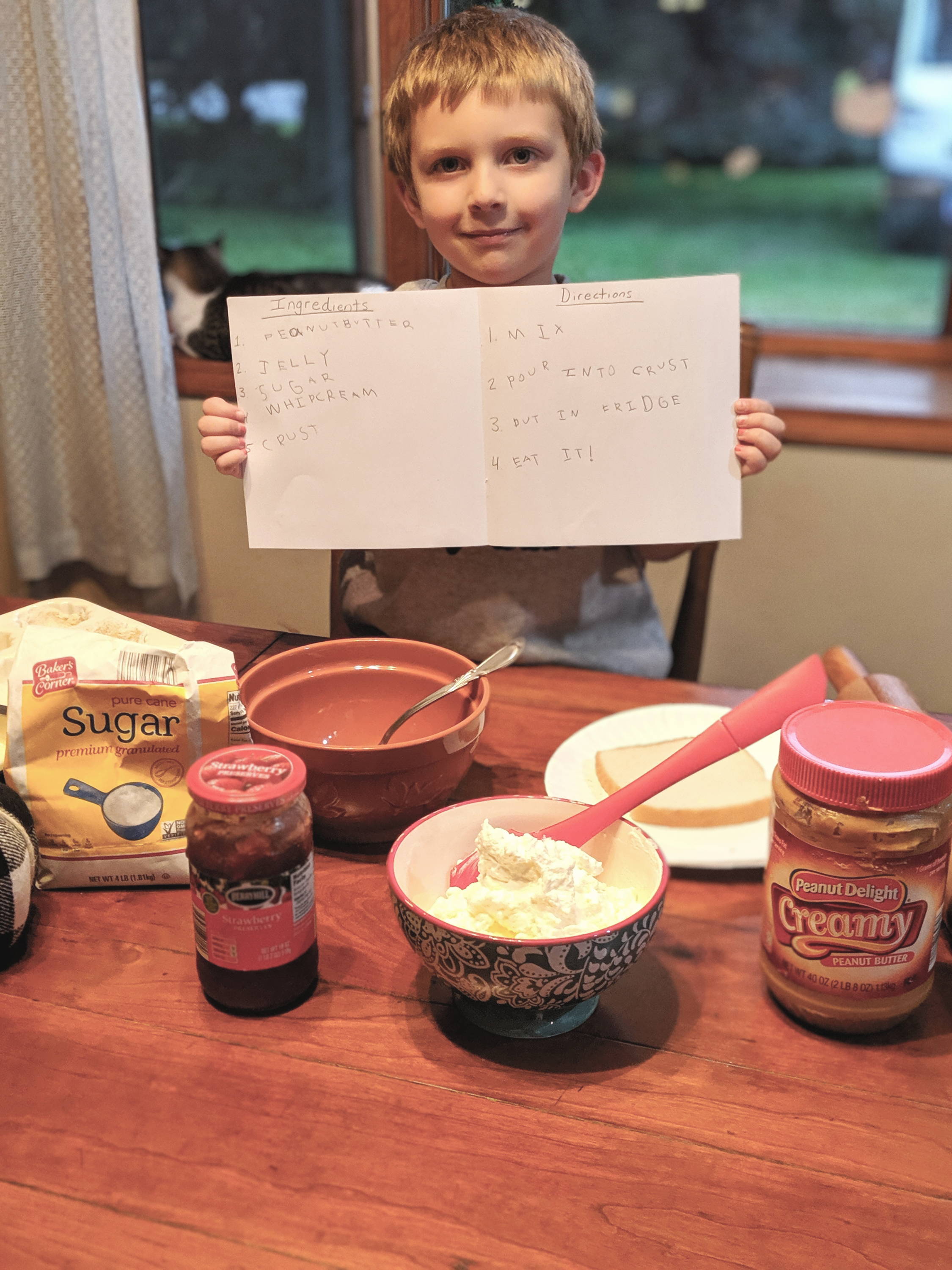 After getting his recipe finished, it was time to test it out! We gathered up all the ingredients and then Zachary was ready to test it out.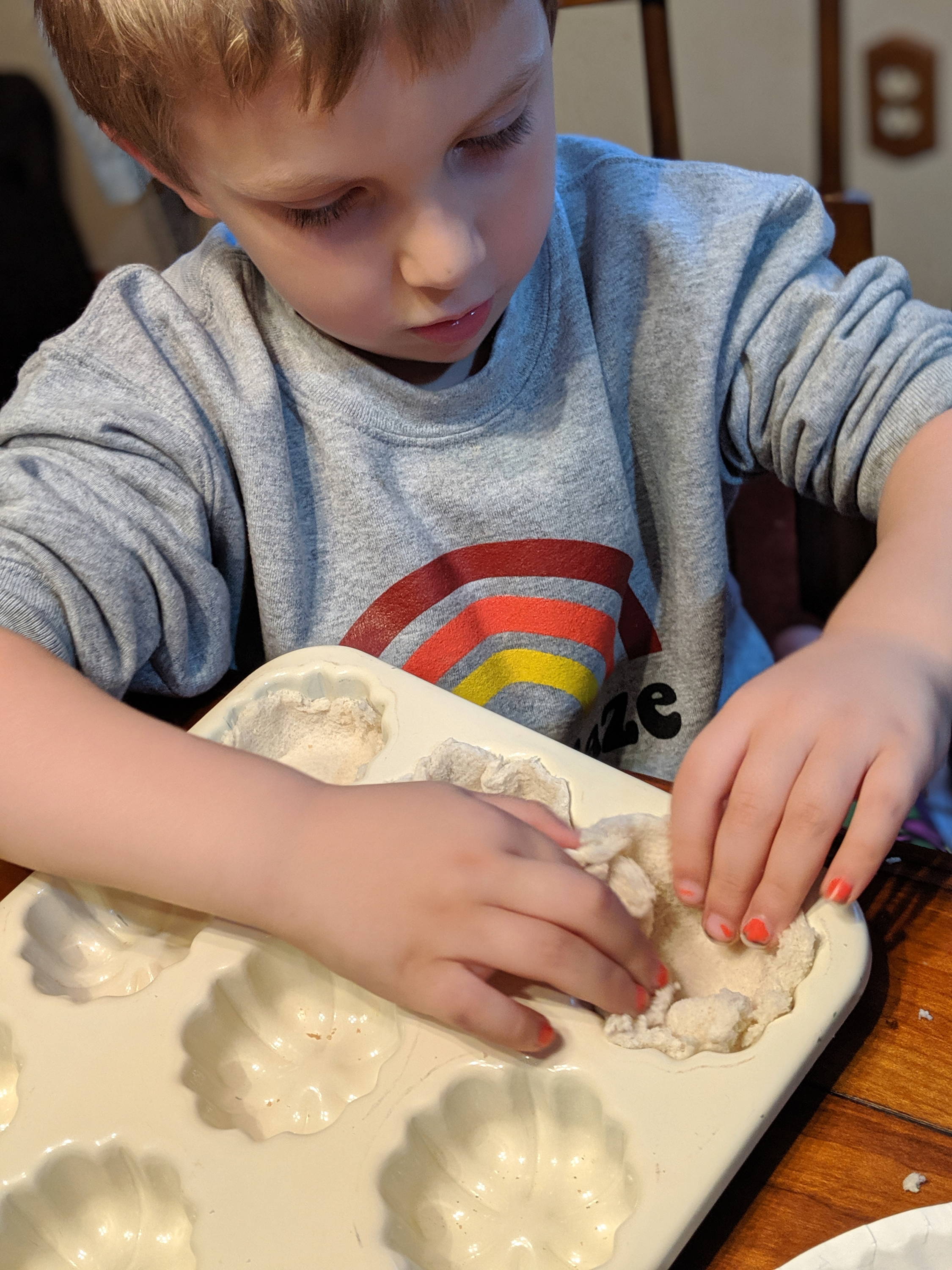 Zachary decided to make mini peanut butter and jelly pies, and what better for crust than bread?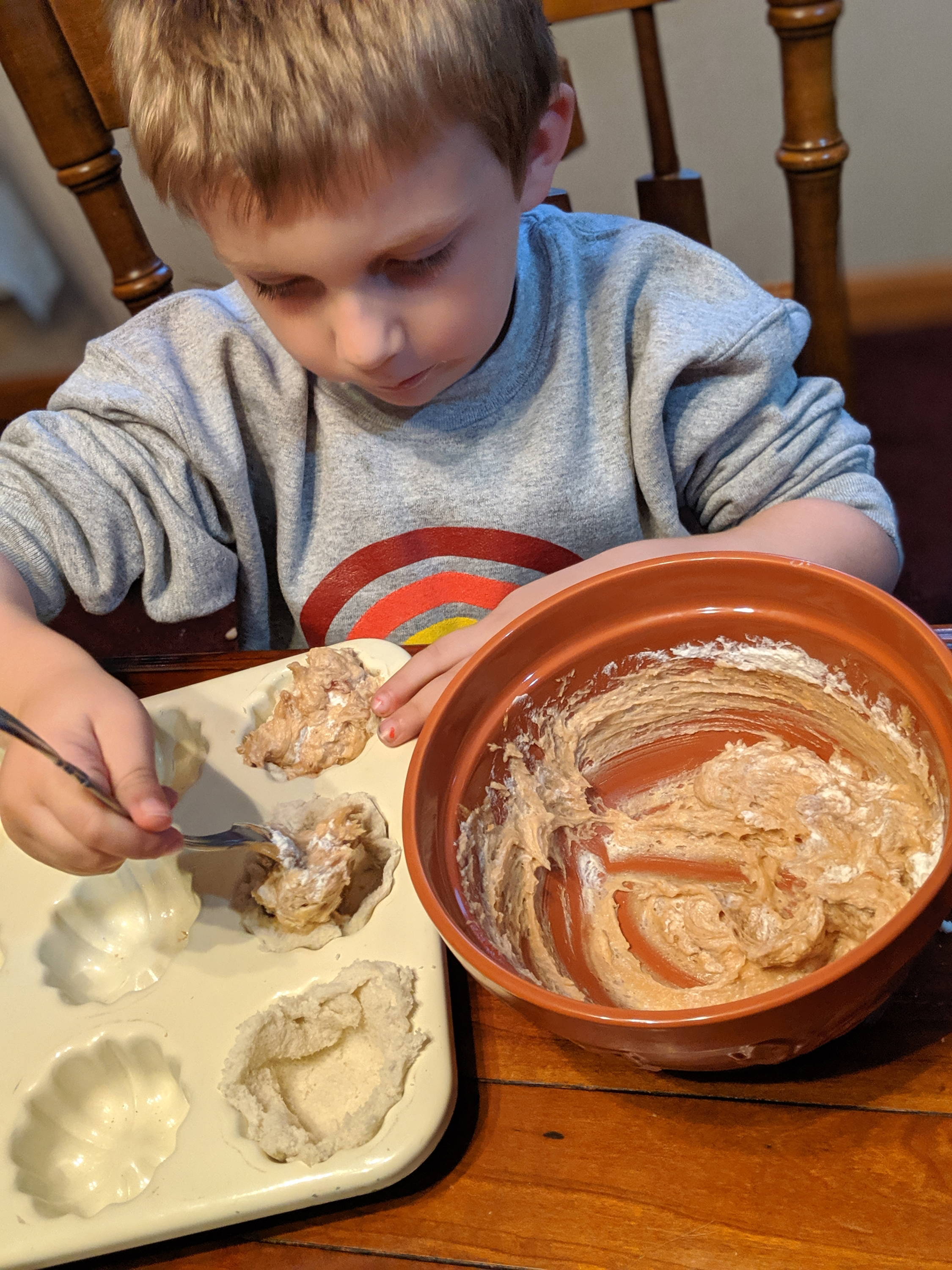 After mixing all of his ingredients, it was time to fill his pie crusts!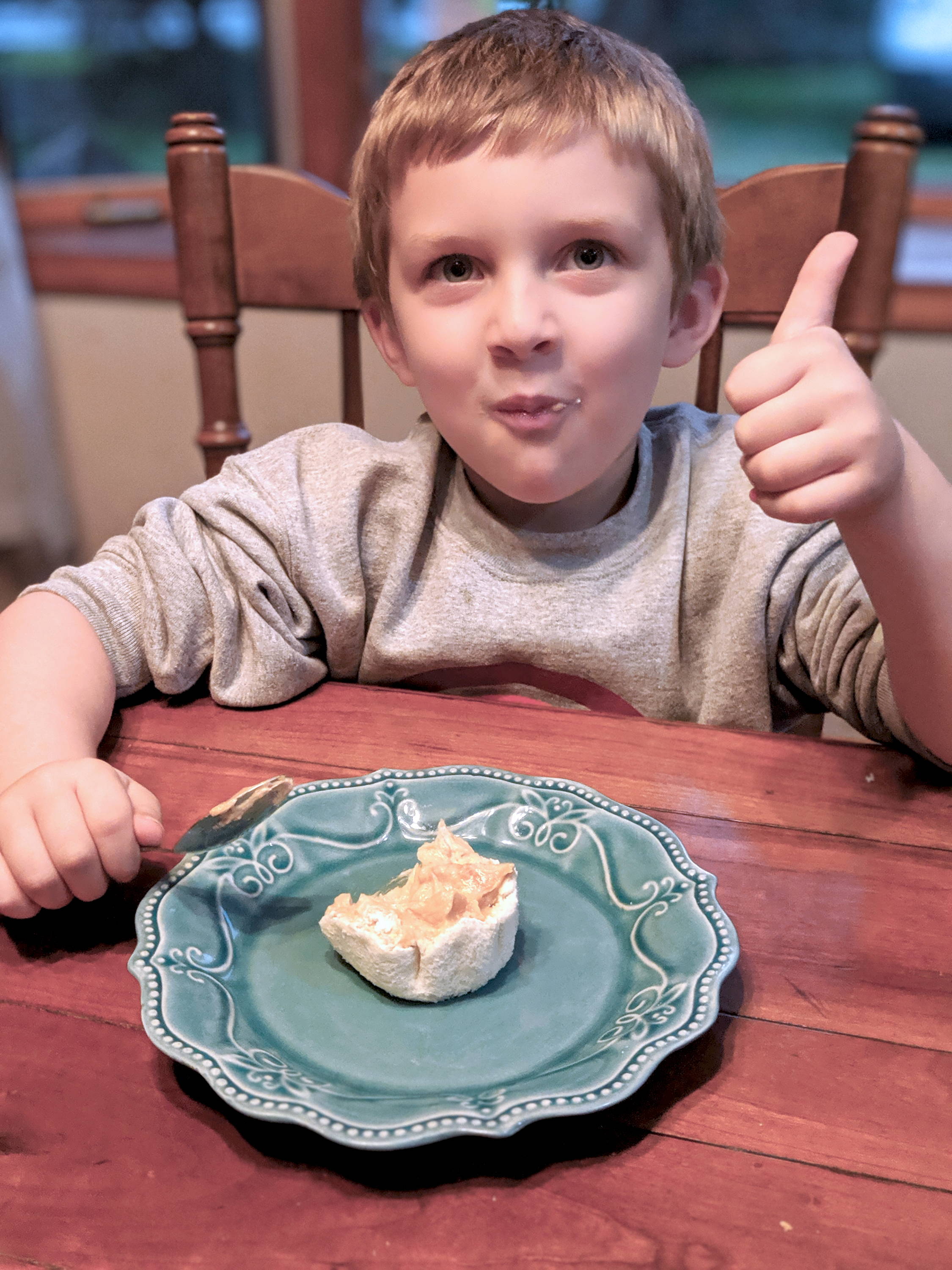 Zachary gave his peanut butter and jelly pie recipe a bug thumbs up!
Zachary really enjoyed the entire process of brainstorming recipe ideas, deciding on ingredients, and creating his own food! Having the chance to watch and encourage your child to learn and explore new concepts and take charge is such a wonderful way to spend some quality time with them!

► Activity
Create a new recipe together
► Length of time spent on activity (approx.)
35 minutes
► Materials needed/chosen
Pencil, Paper, Crayons, Ingredients for recipe testing
► Any prep-work? If so, what?
None
► Directions / What we did
We brainstormed different ideas for a new recipe. Zachary decided he wanted to make a peanut butter and jelly pie. We then decided on ingredients, wrote them in our recipe book, and tested out the recipe!
► What would you do differently next time?
Next time, we could focus on talking about the nutrition behind the recipe idea.
► What my child was able to do by themselves/needed help with
Zachary was able to decide on what he wanted his recipe to be, and the ingredients included. He needed some help with spelling, and also when it came to cutting the circle of "pie dough".
► My child's thoughts about the activity
Zachary said "I loved coming up with my own recipe! I had a lot of fun deciding what ingredients to use and drawing a picture of my pie."
► Any other thoughts or info about the activity?
This was such a fun way to spend time together in the kitchen!
---
Parent Blogger: Megan is Mom to two sweet boys, Zachary (age 5), and Perrin (age 1). She also works full time as a preschool teacher.
Sign-up for our newsletter to receive activity ideas & documentation, here. rewbox