Well, our hometown team didn't make it to the Super Bowl, but that didn't stop Stephen from working on his victory dance. To say he loves football is a massive understatement. This kid eats, sleeps (literally sleeps with a football), and breathes football! When I told him that we were going to do a victory dance, he couldn't have been more excited.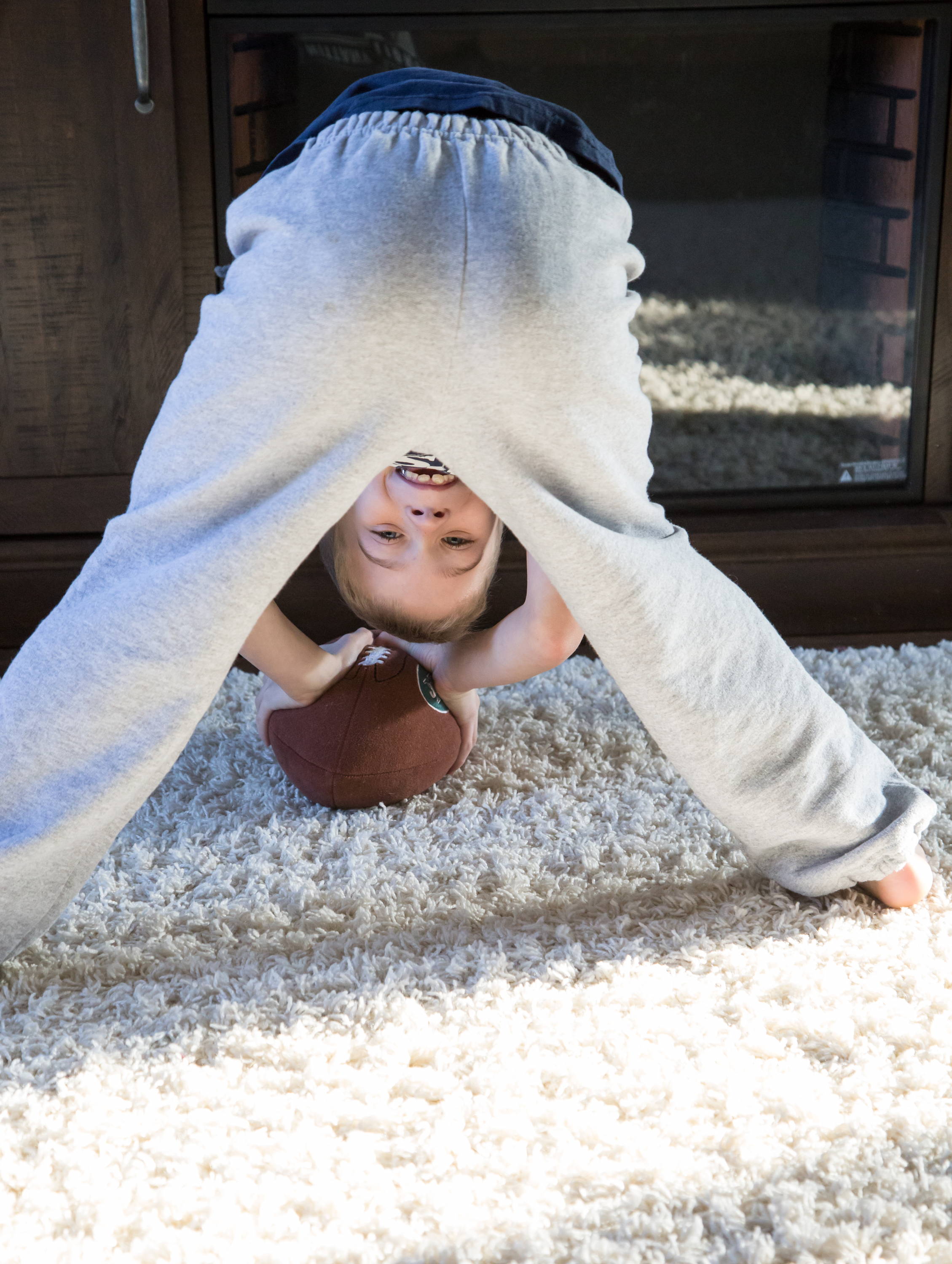 Down, Set, Hike! He said that you can't have a victory dance without a winning play. How do you argue with that?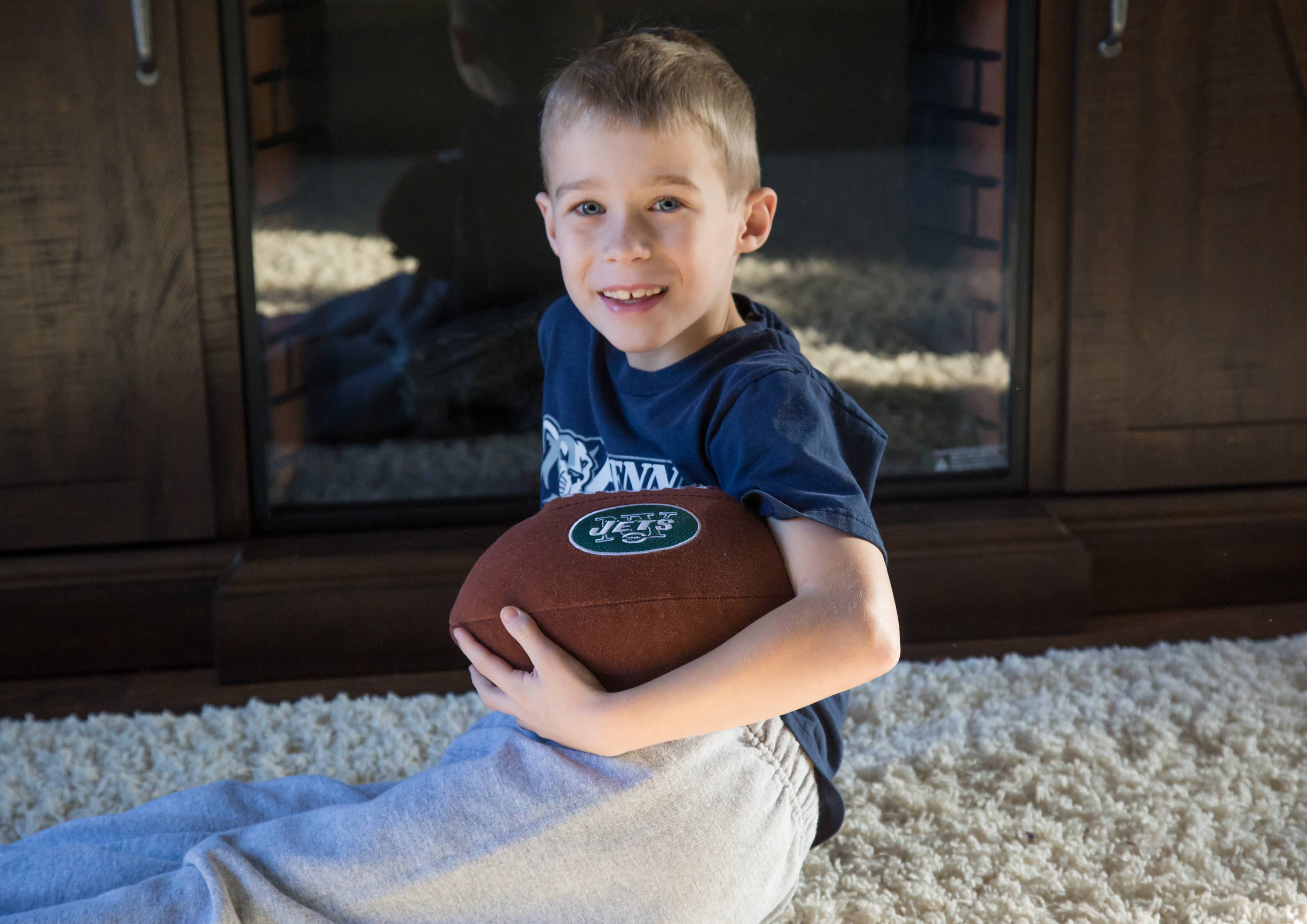 Touchdown!! This kid loves giving a play by play. According to him, he caught the winning pass one-handed on his helmet as he dove into the end zone. Sounds like an exciting game!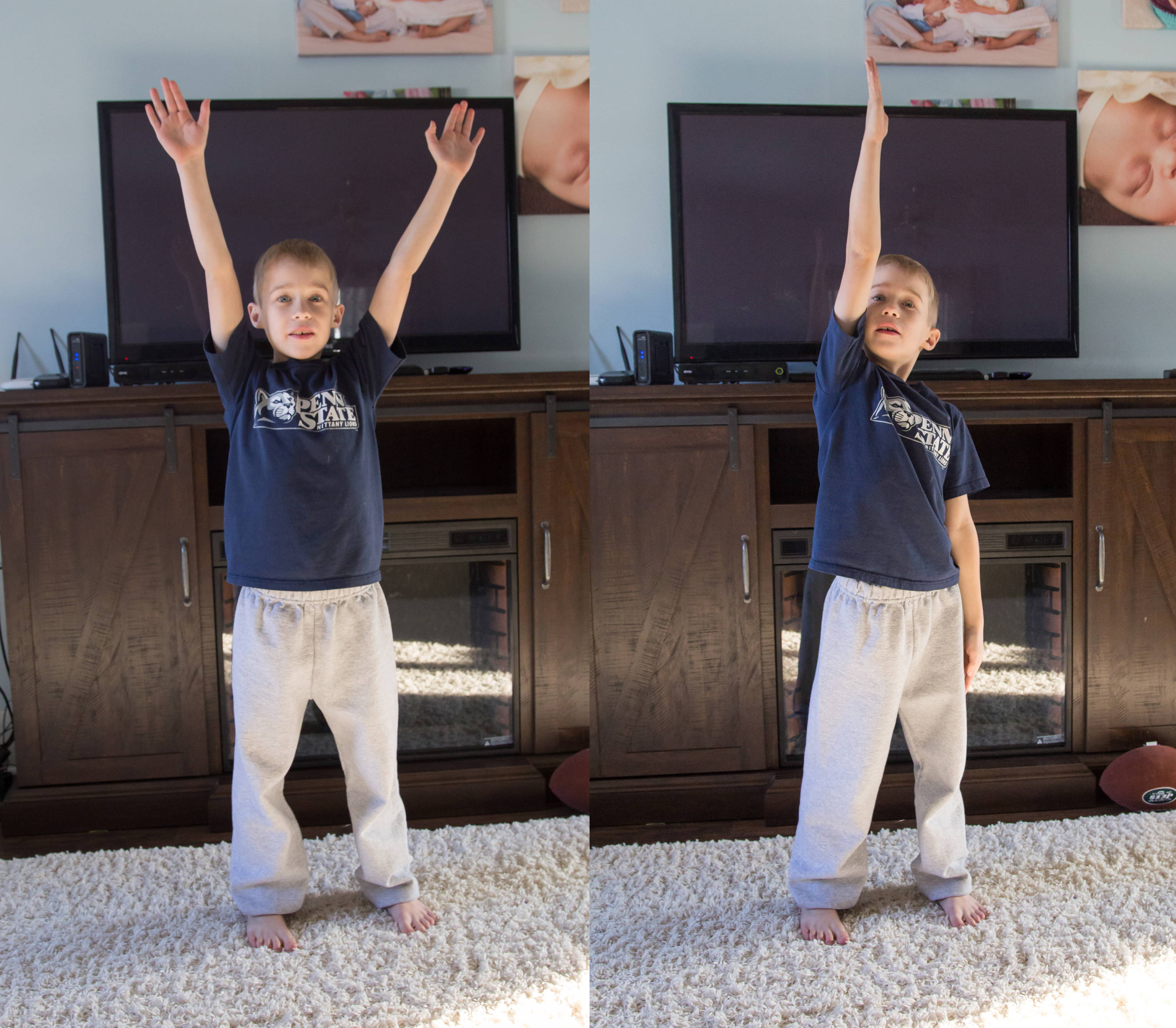 "Let's spell out 'VICTORY' with our arms." V-I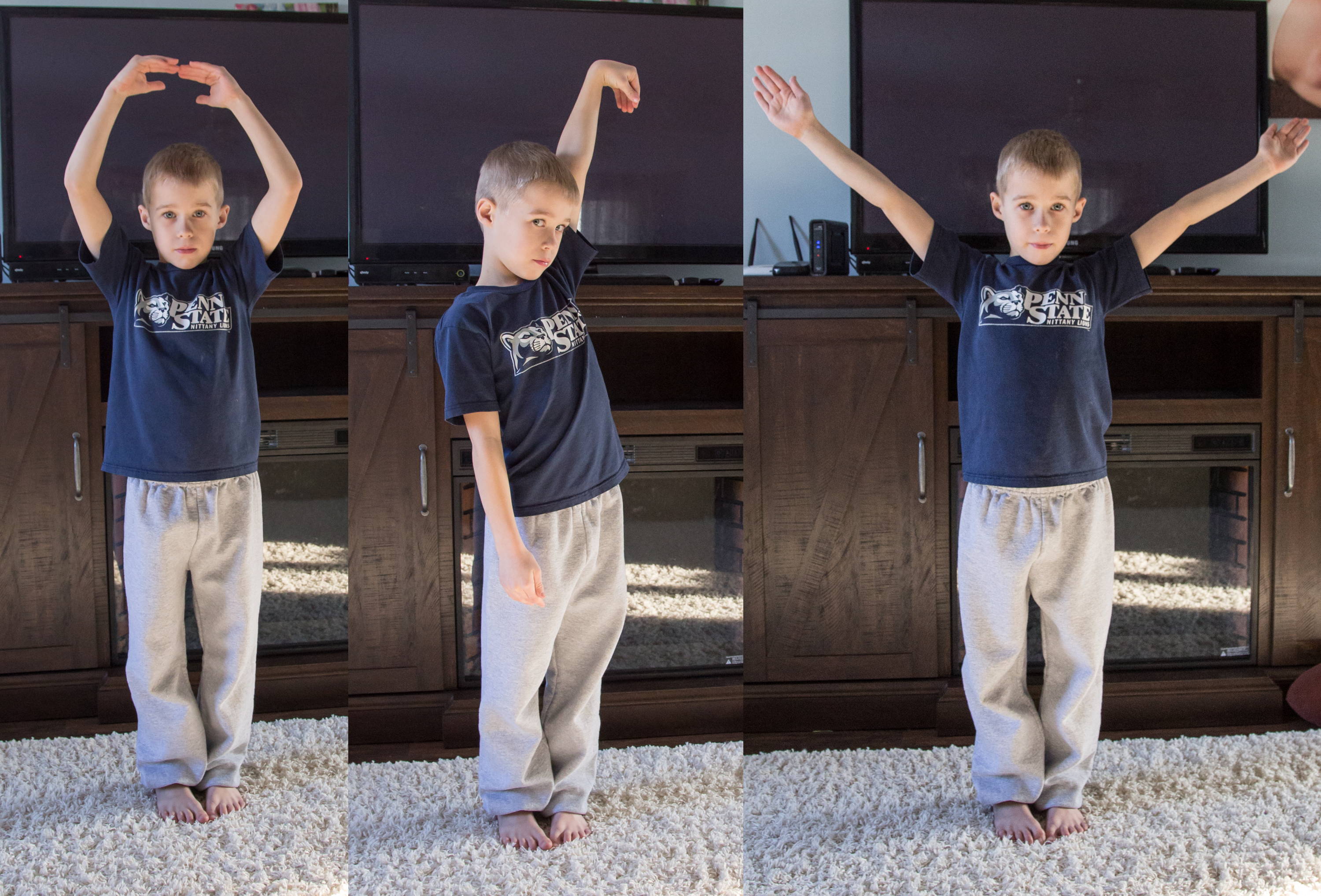 O-R-Y! Victory! Victory! Victory!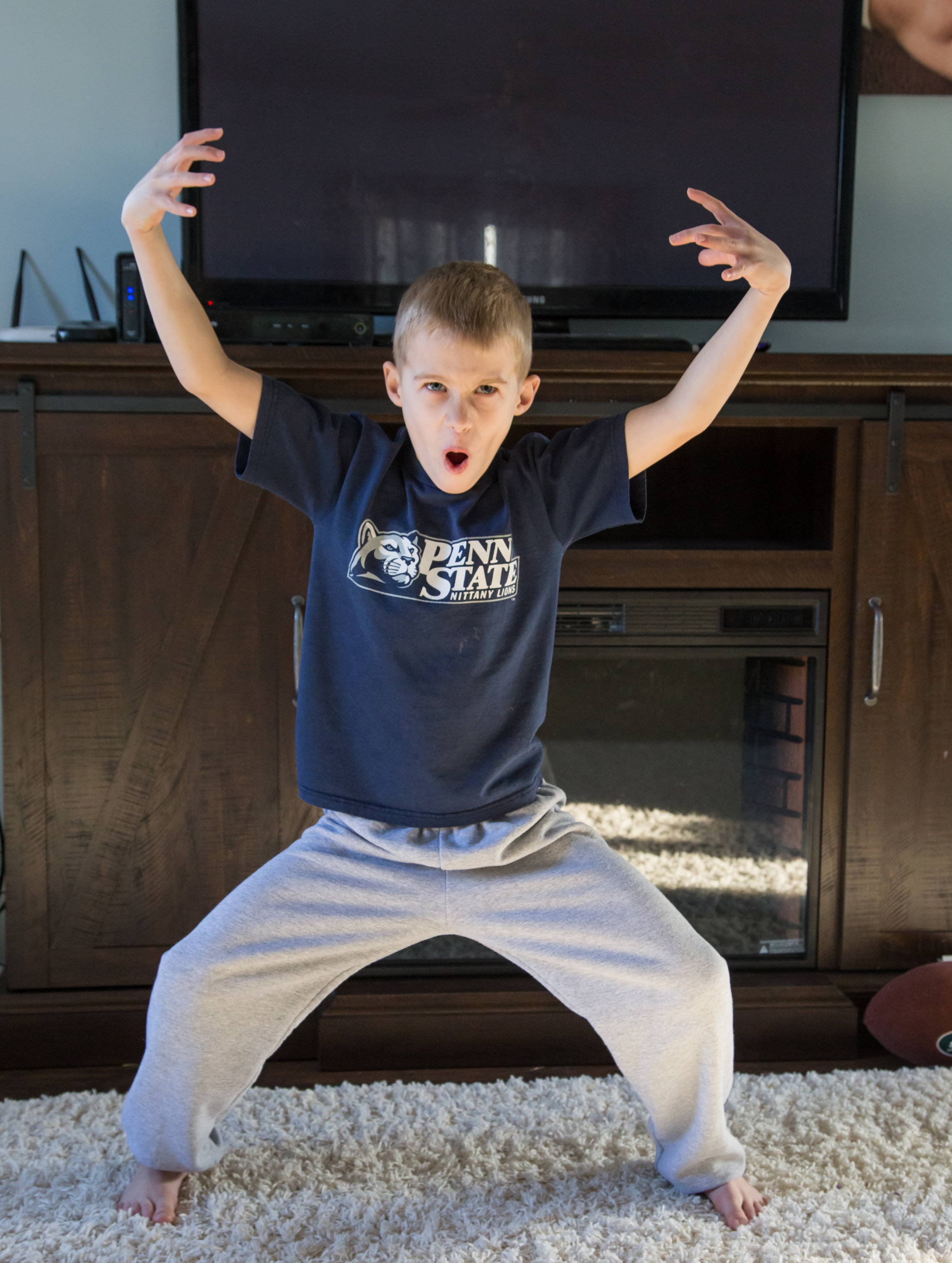 "BOOYAH" Here's where he really started getting into it. There were a whole lot of sound effects for this part.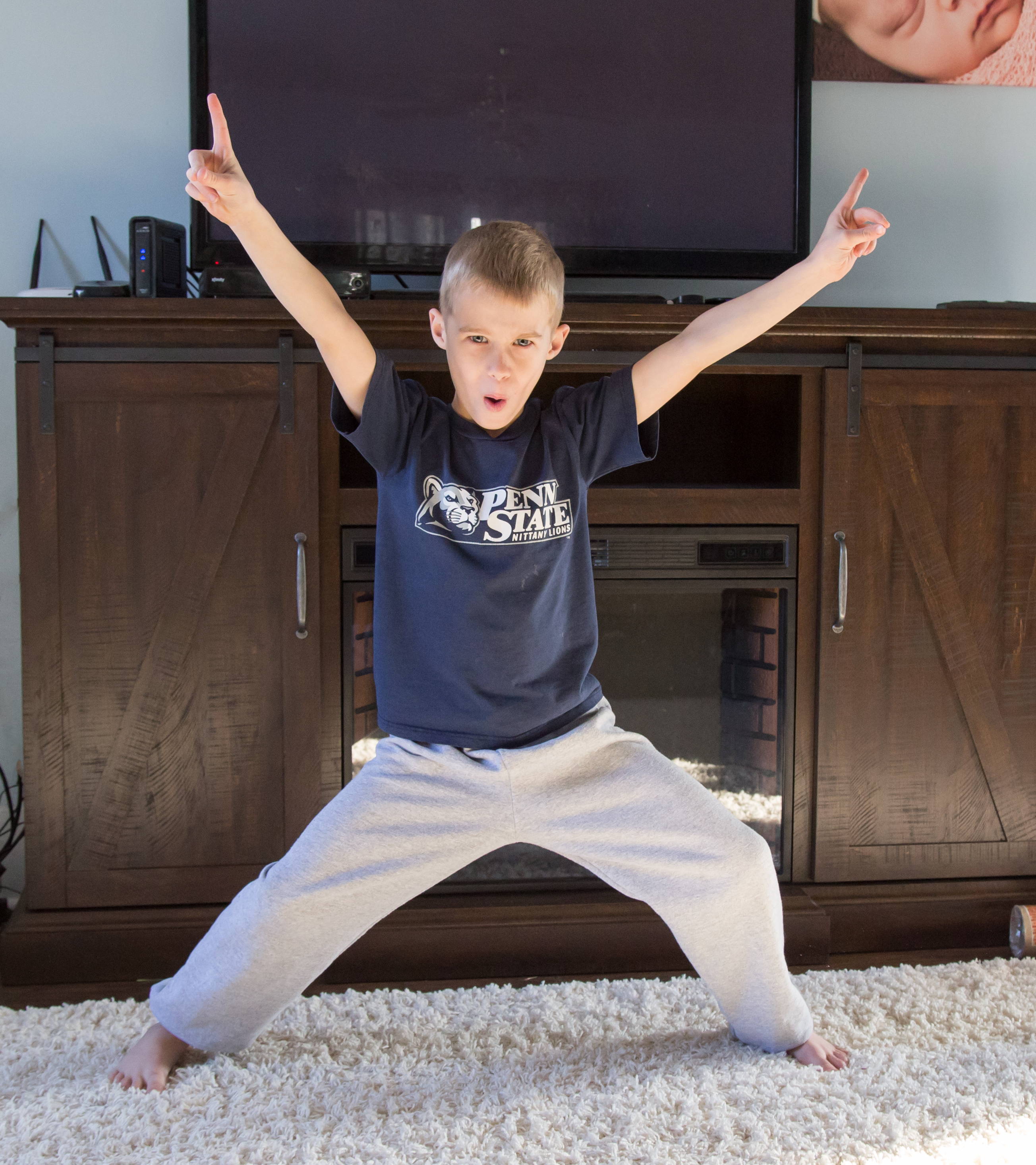 A few more cheers and woo-hoos before he finishes up.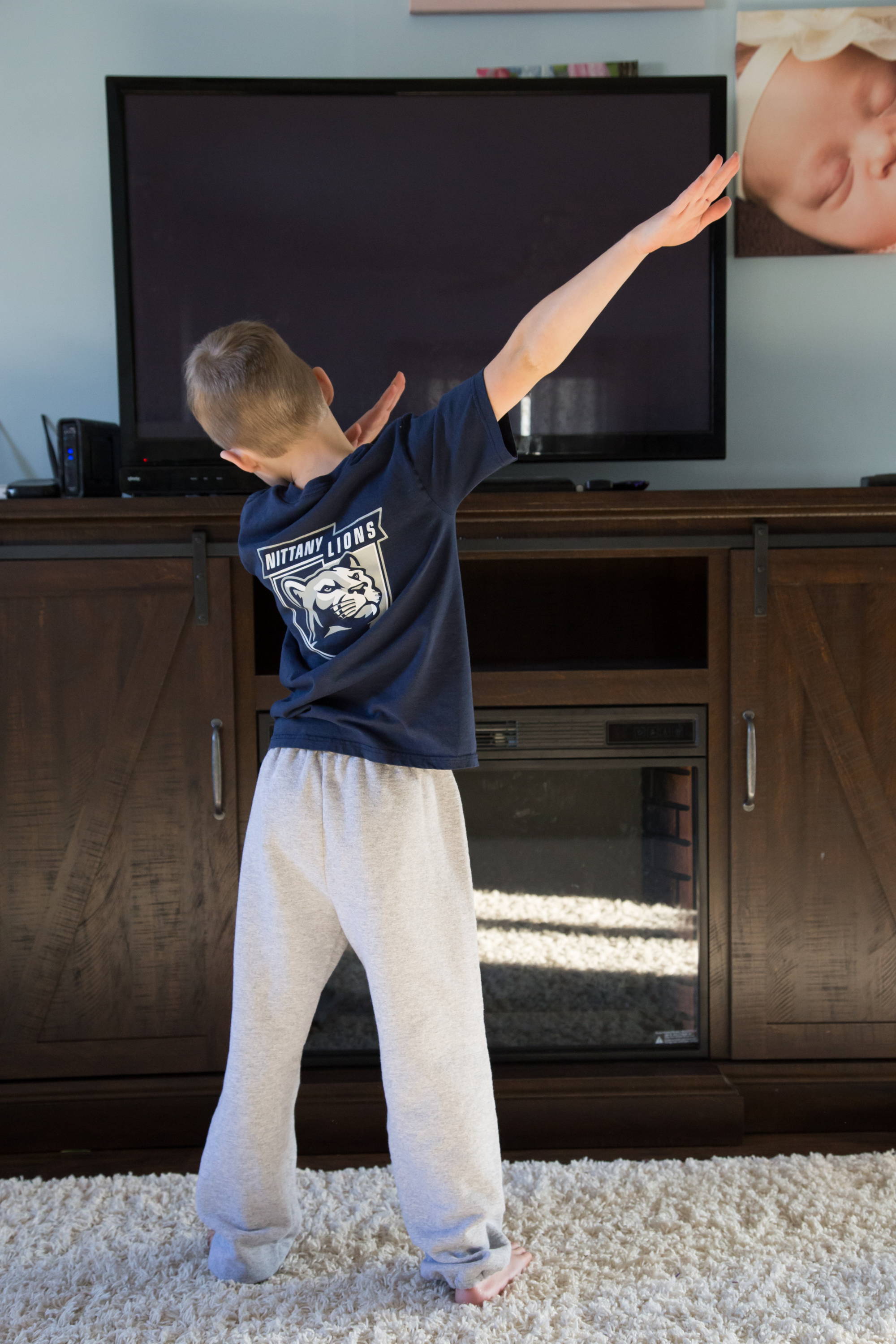 Stephen thought about and then struck his final pose. He said he had to turn around because if he was wearing a real jersey, you would see his name. This kid really thinks things through.
Stephen loved doing his victory dance. Regardless of whether his team made it to the big game or not, he will still end up cheering for all the big plays. How can you blame him? It's a lot of fun! Maybe the rest of us will join him next time. This is such a great activity to keep in mind for random times throughout the day or anytime your little wiggle worms need to get to get some energy out.

► Activity
Create a victory dance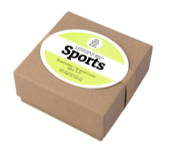 ► Length of time spent on activity (approx.)
10 minutes
► Materials needed/chosen
None
► Any prep-work? If so, what?
None
► Directions / What we did
First, we had to demonstrate the winning touchdown. Next, we spelled out the word "VICTORY," with our arms. Finally we struck a few more poses before he wanted to go back to watching football!
► Possible ways to expand on the activity
One way to expand on the activity is by adding music. It would have been fun to pick out a song together and then see how different dances would have worked with different songs.
► What would you do differently next time?
We would have done the activity with a friend. Everything is better with a friend!
► What my child was able to do by themselves
Create his own dance
► What my child needed help with
He wanted to spell the word "victory," but forgot which letter he was on a couple times.
► My child's thoughts about the activity
He thought it was so much fun! It's something that he already enjoys doing almost every day.
► Any other thoughts or info about the activity?
This is such a fun activity that doesn't require any props, materials, or prep work. It's something that could easily be done while out and about -here's looking at you, grocery store checkout line.
---
Parent Blogger: Denae is a doula and photographer. When she isn't editing photos or at a birth, she is trying to keep up with her 3 energetic kids. She is married to her wonderful, adventurous husband who doesn't know how to sit still. This leads to lots of family adventures, but they're always excited to see where each journey will take them.
Sign-up for our newsletter to receive activity ideas & documentation, here. sportsbox