It's finally that time of year! Football games, corn mazes, and did someone say "pumpkin spice?" With the colder air comes our search for more indoor activities. There are times when I am super excited to gather up a whole bunch of supplies and sit down with the kids for a hands on craft. However, in the midst of running between football practice, cheer practice, games, and ballet, I have started to appreciate simple, no-prep activities. This one happened to be just perfect for today.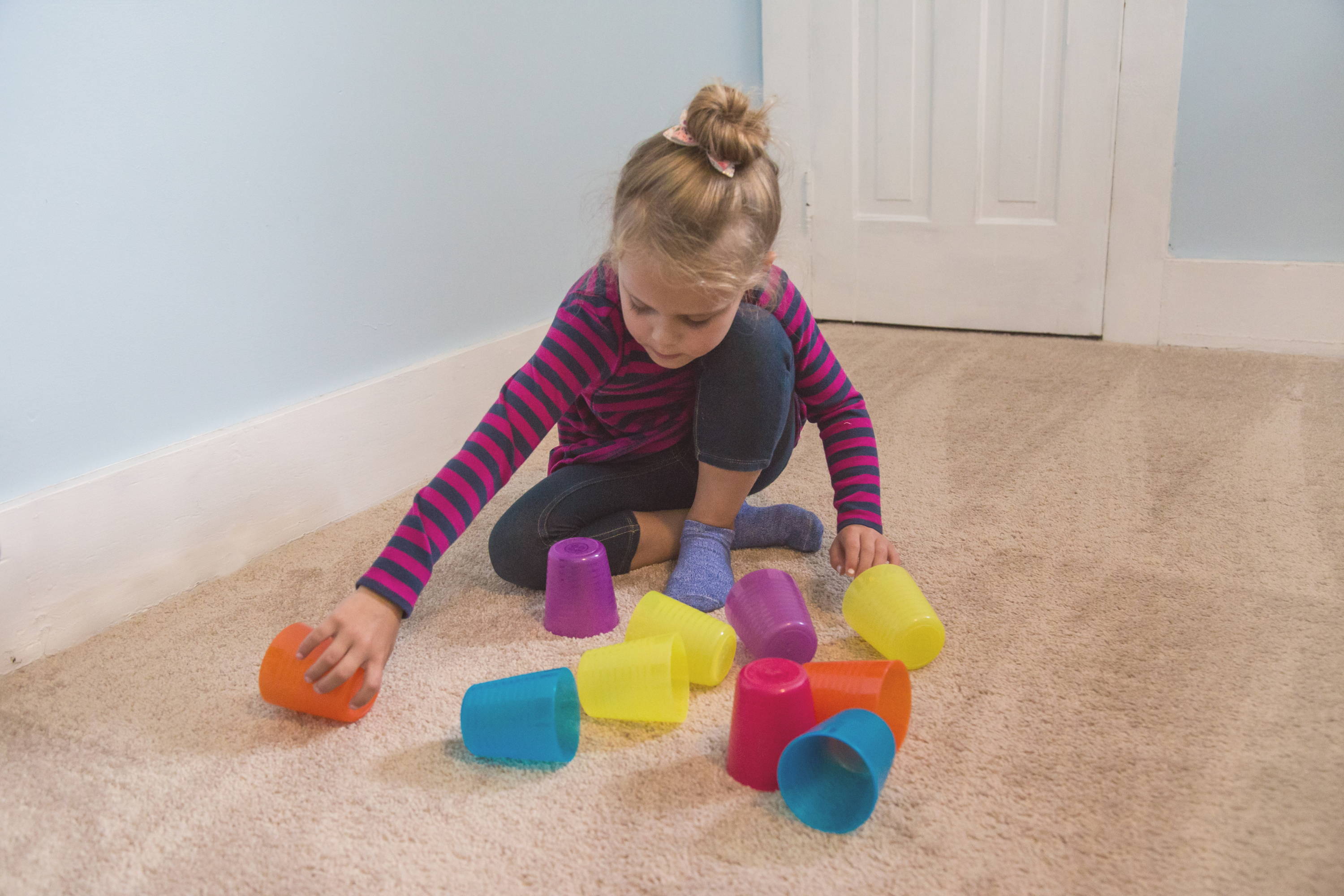 We started by gathering up the cups and choosing a spot on the floor that had enough room to build a tower. She wasn't 100% sure how she was going to stack them just yet.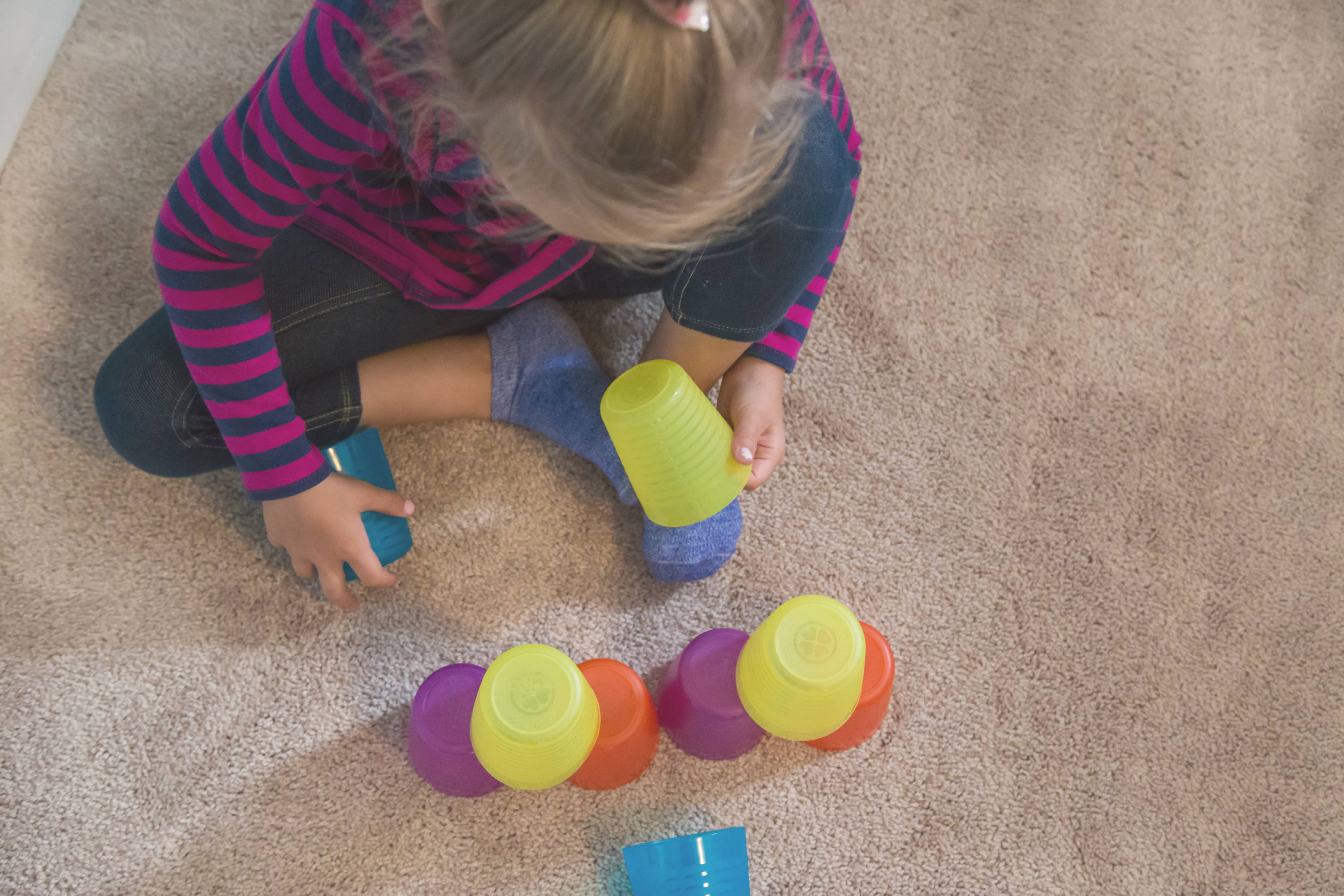 Once she counted up the cups, she realized that she had the perfect amount to build a pyramid!
"Wow mom!! It worked! Doesn't it look amazing?"
Uh oh… Baby sister decided that the best part of building towers is knocking them down. I guess next time we should play in an area where she can't reach.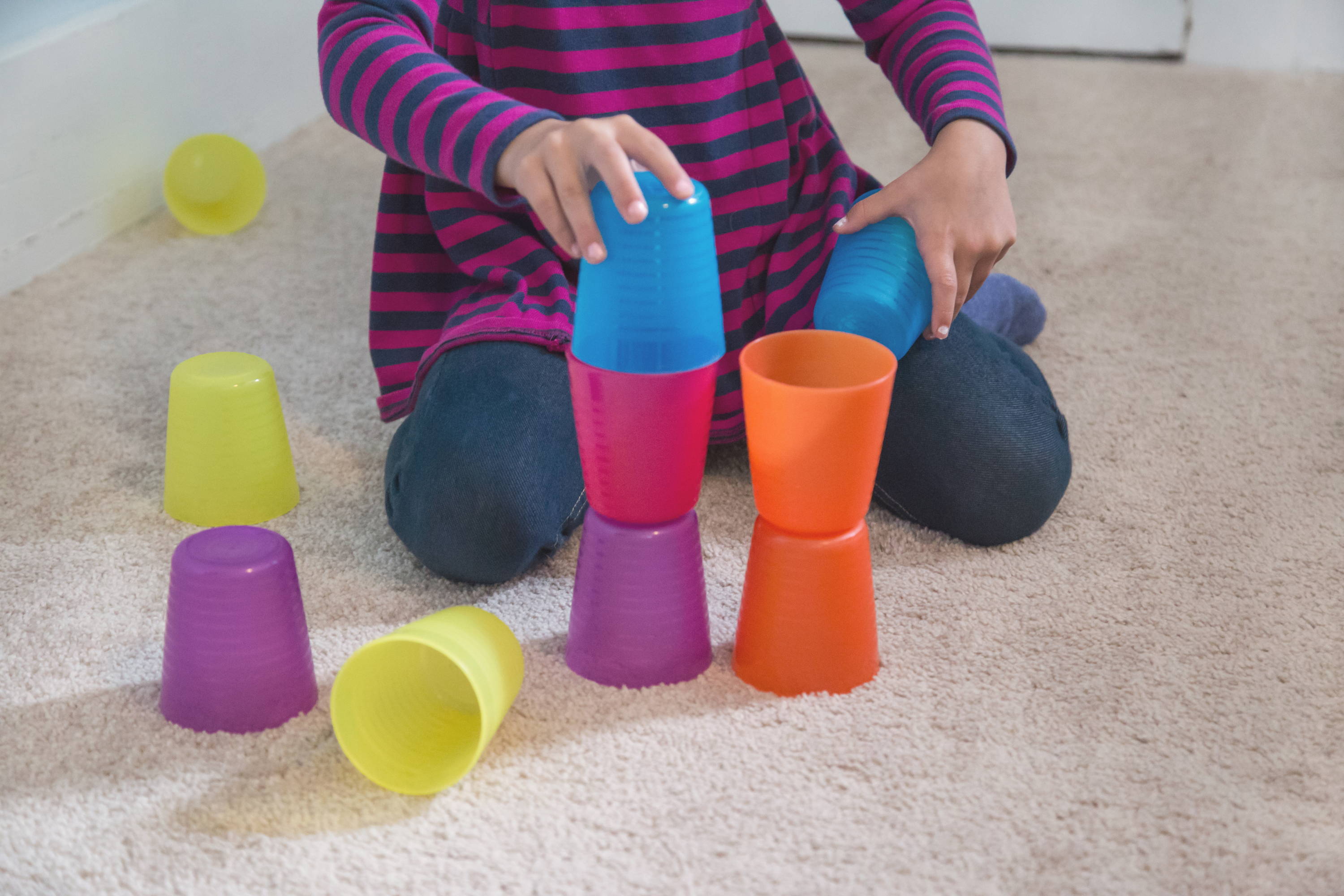 Time to try another method. Faithlynne tried to build a taller tower this time with the same amount of cups.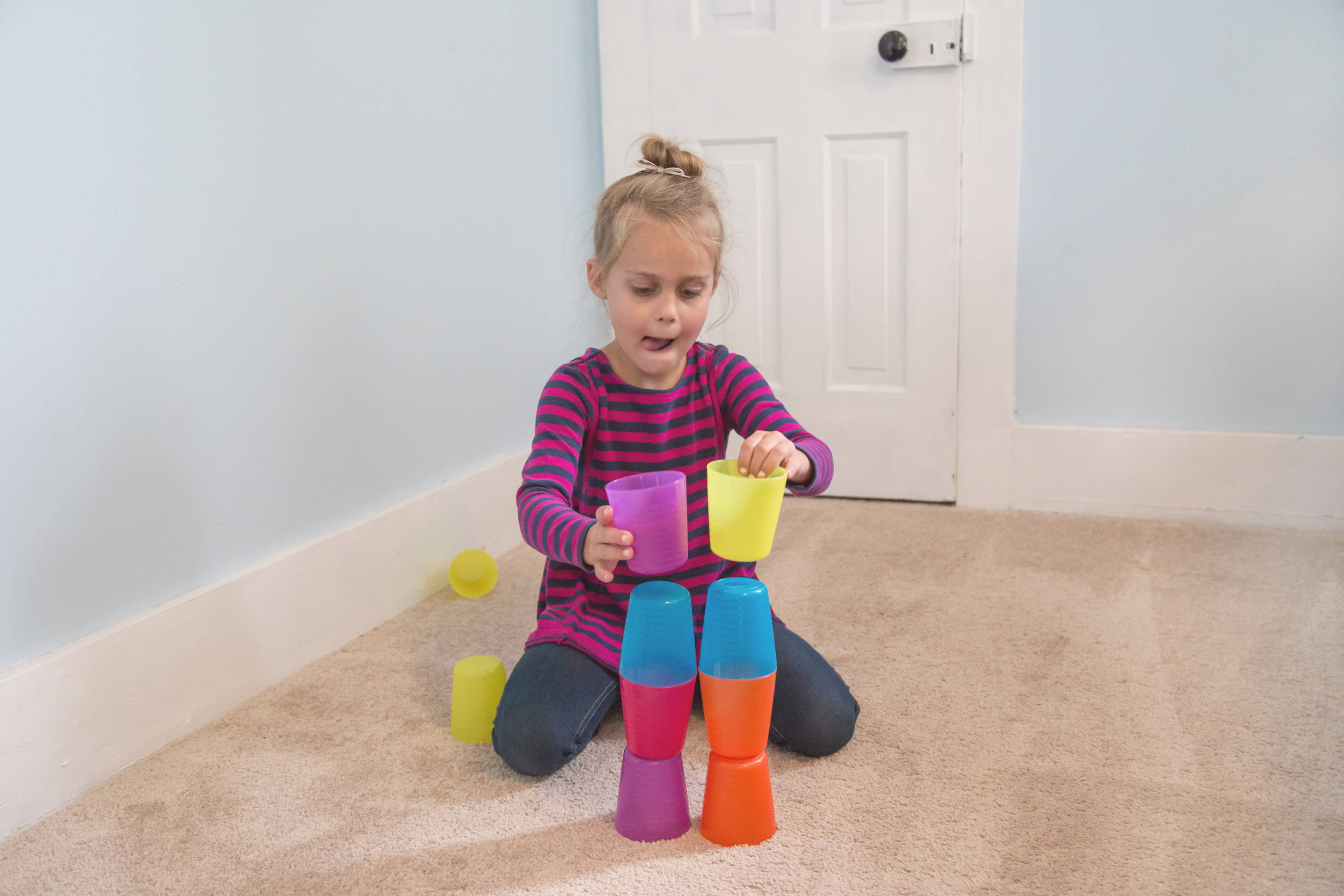 This one required more concentration and balance than the pyramid.
One last cup and then the tower is finished!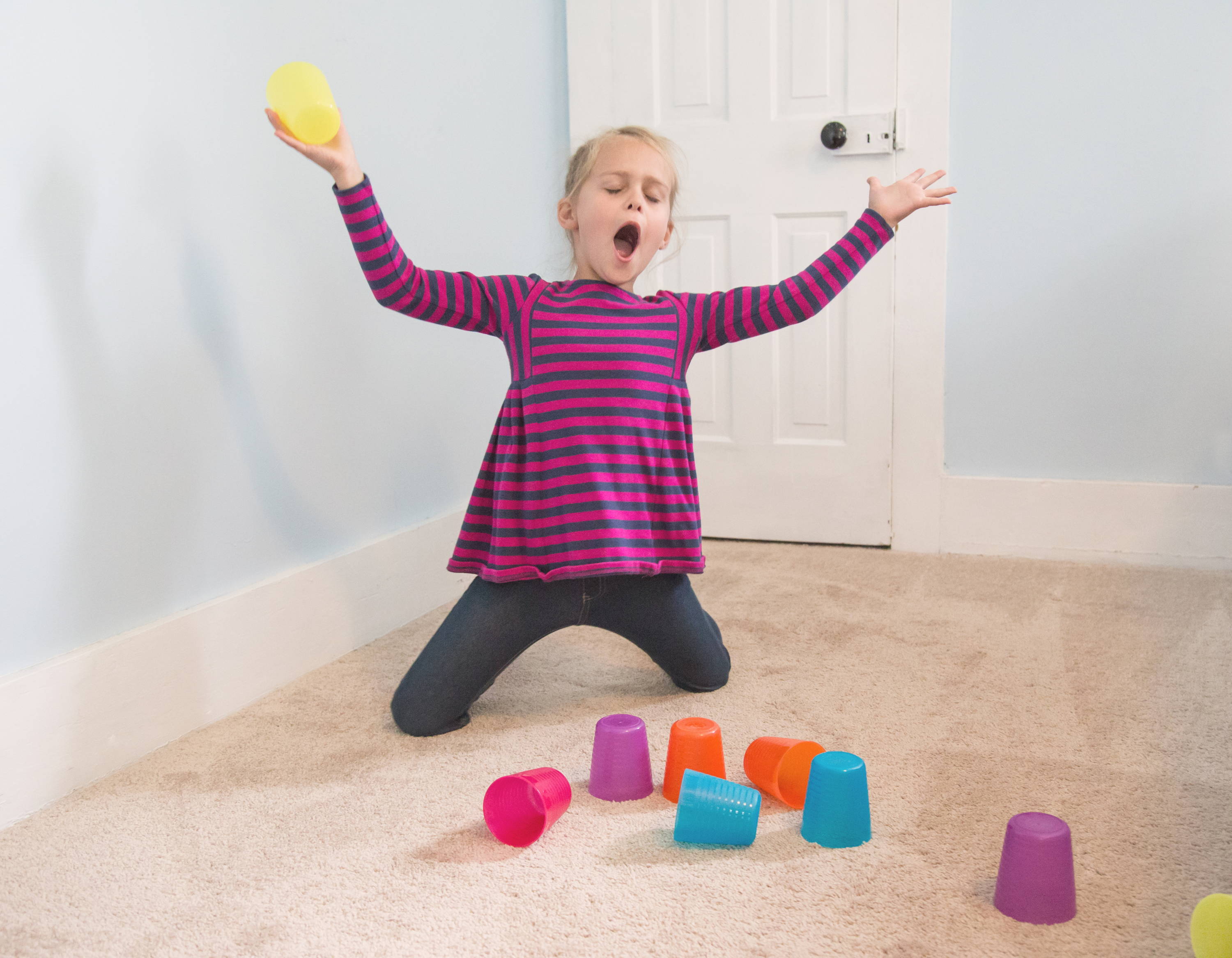 OH NO! It toppled over on the very last piece. Until next time, cup tower.
After school can sometimes be a hectic time, am I right? It's fun when you can take a few minutes to transition with a simple activity all while spending some time together and talking about their day. We even did this while dinner was finishing up so it was a win/win! I look forward to these little bonding moments in our day.

► Activity
Cup stacking or container stacking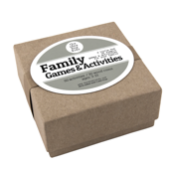 ► Length of time spent on activity (approx.)
10 minutes
► Materials needed/chosen
Plastic cups
► Any prep-work? If so, what?
Gathering cups
► Directions / What we did
Stacked children's cups to create a tower
► Possible ways to expand on the activity
Use different sized containers for stacking or try to create a building such as a castle, stadium, etc.
► What would you do differently next time?
Play out of reach of the toddler
► What my child was able to do by themselves/needed help with
She was able to do everything by herself.
► My child's thoughts about the activity
This is another great indoor activity that doesn't require any prep.
► Any other thoughts or info about the activity?
It was a great project to work on their creativity, focus and fine motor skills.
---
---
Parent Blogger: Denae is a doula and photographer. When she isn't editing photos or at a birth, she is trying to keep up with her 3 energetic kids. She is married to her wonderful, adventurous husband who doesn't know how to sit still. This leads to lots of family adventures, but they're always excited to see where each journey will take them.
Sign-up for our newsletter to receive activity ideas & documentation, here. fambox