A great way to bond with your family is spending time with them exploring nature. Whether it's your own back yard, a hiking trail, or even a park, you can take the time to do this fun activity with your children. This activity is from the Winter Box, but it can be done during any season and each different season has the potential to be a new activity with new discoveries!
Exploring nature is an excellent way to not only spend time with your children but to have children play outside! The girls had a blast exploring and playing "show and tell" with us about all the interesting plants and flowers they found. It was a great conversation starter and an awesome way to get them talking about the things they see and experience.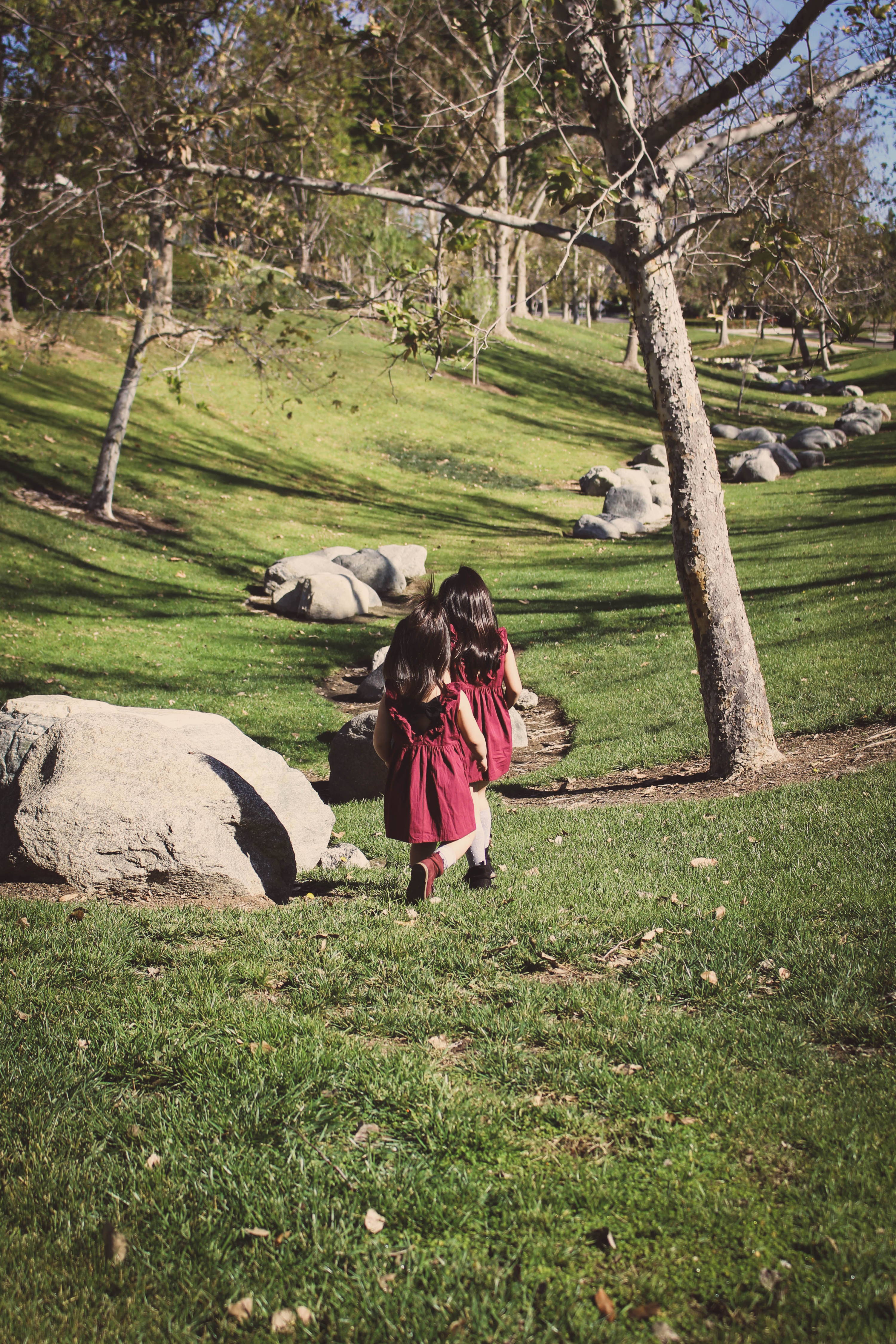 The girls are off to explore!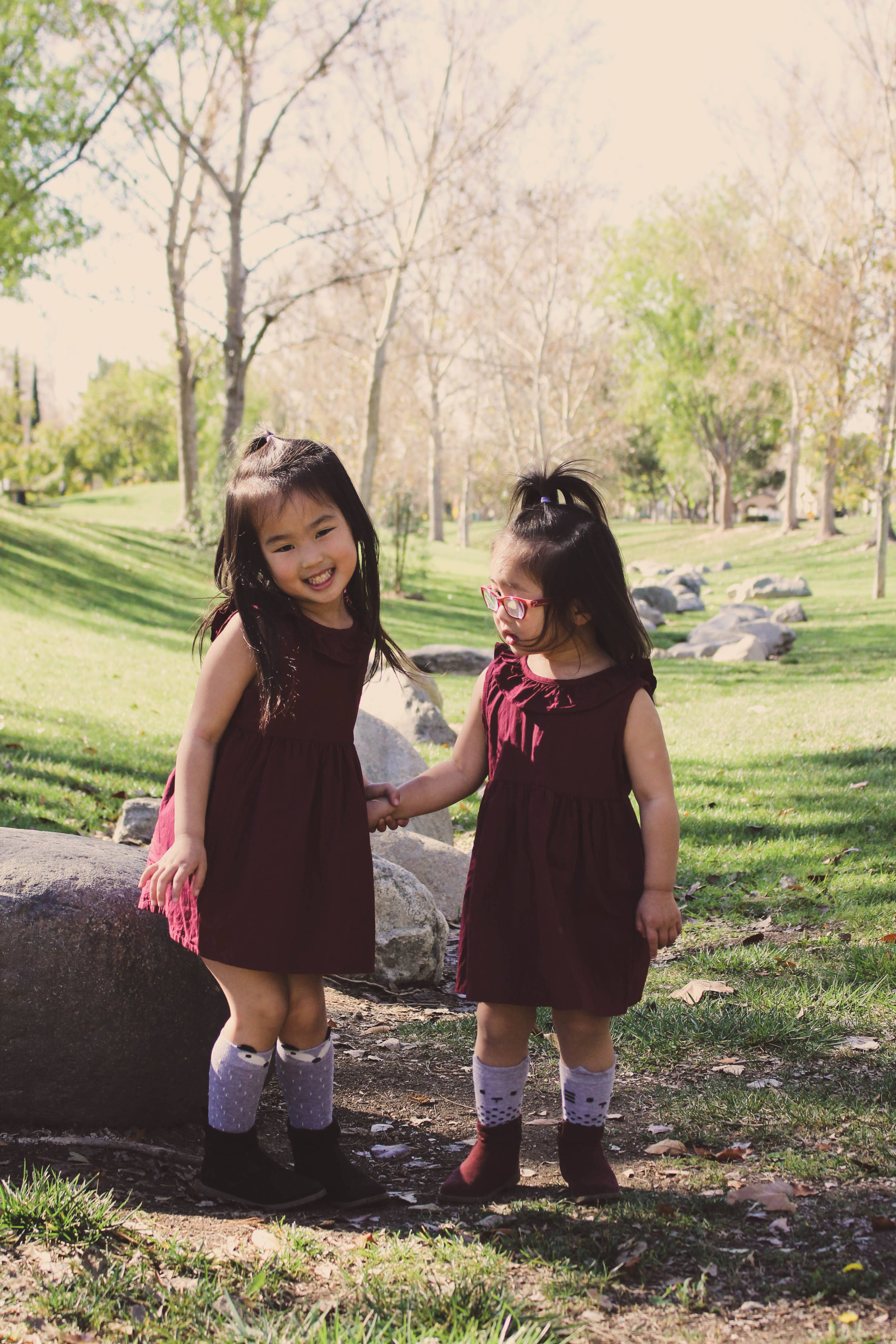 Ready to get some greenery for our table.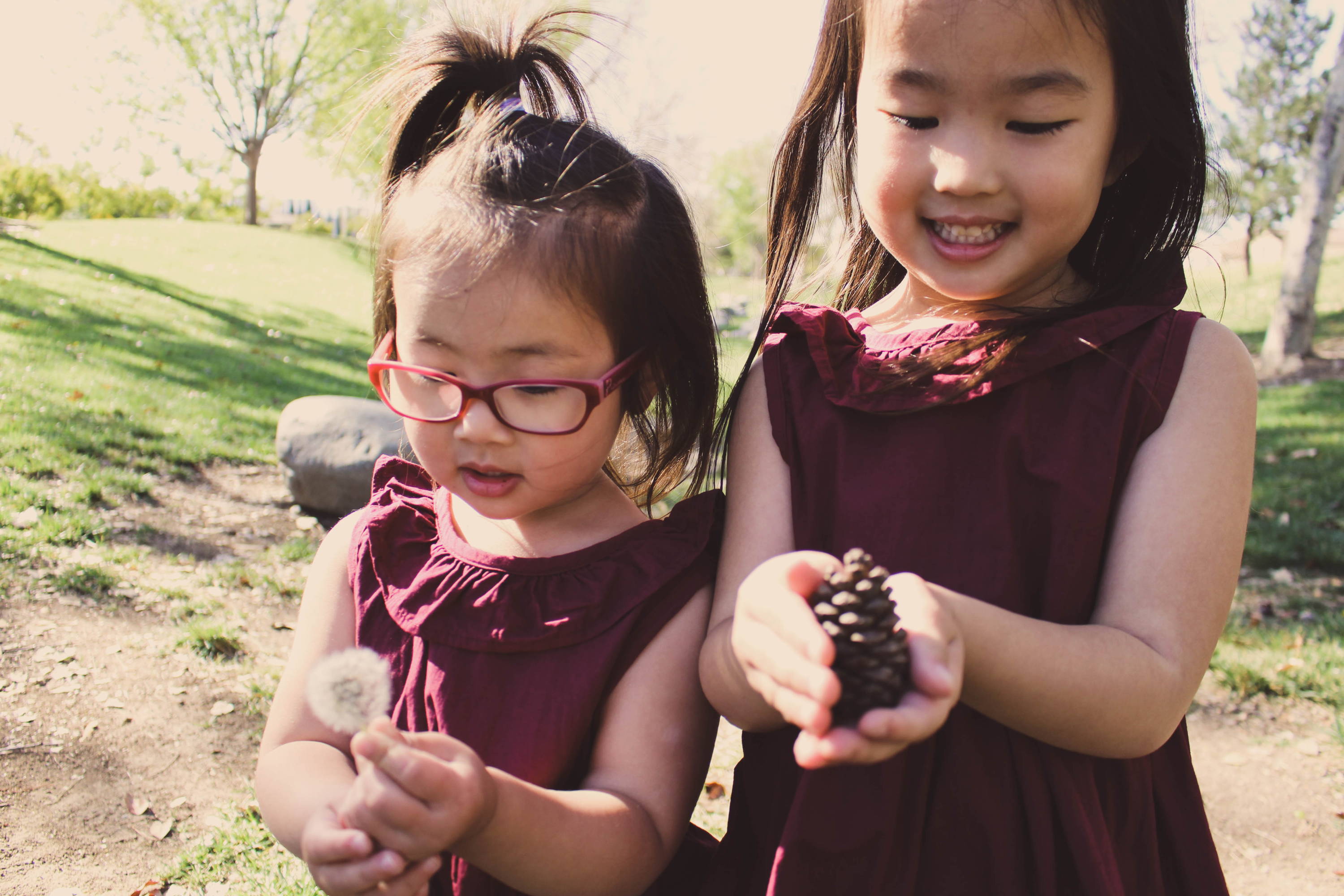 "Look what we found Mom!"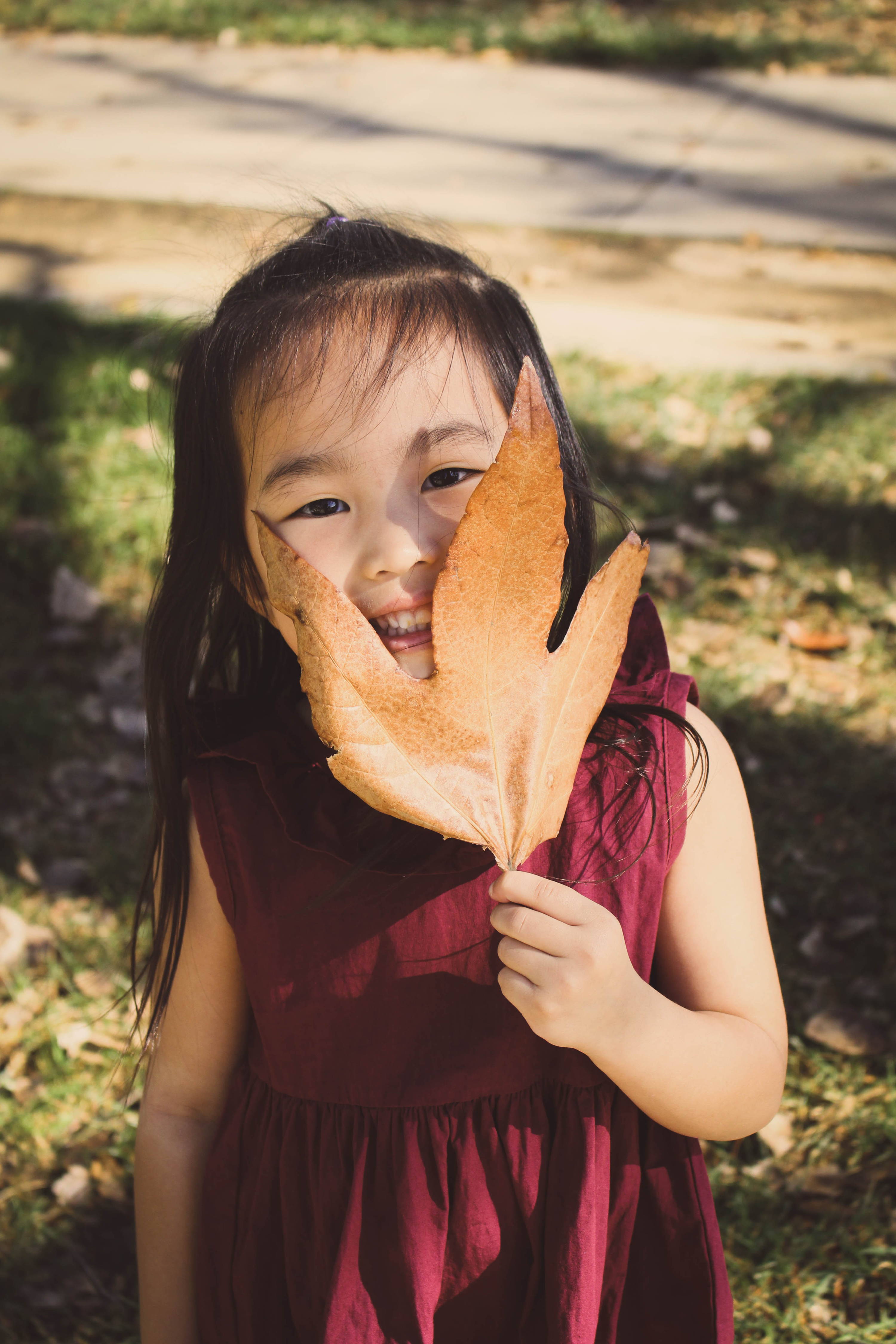 This leaf is as big as my face!
The girls are serious about their "hunt" for nature.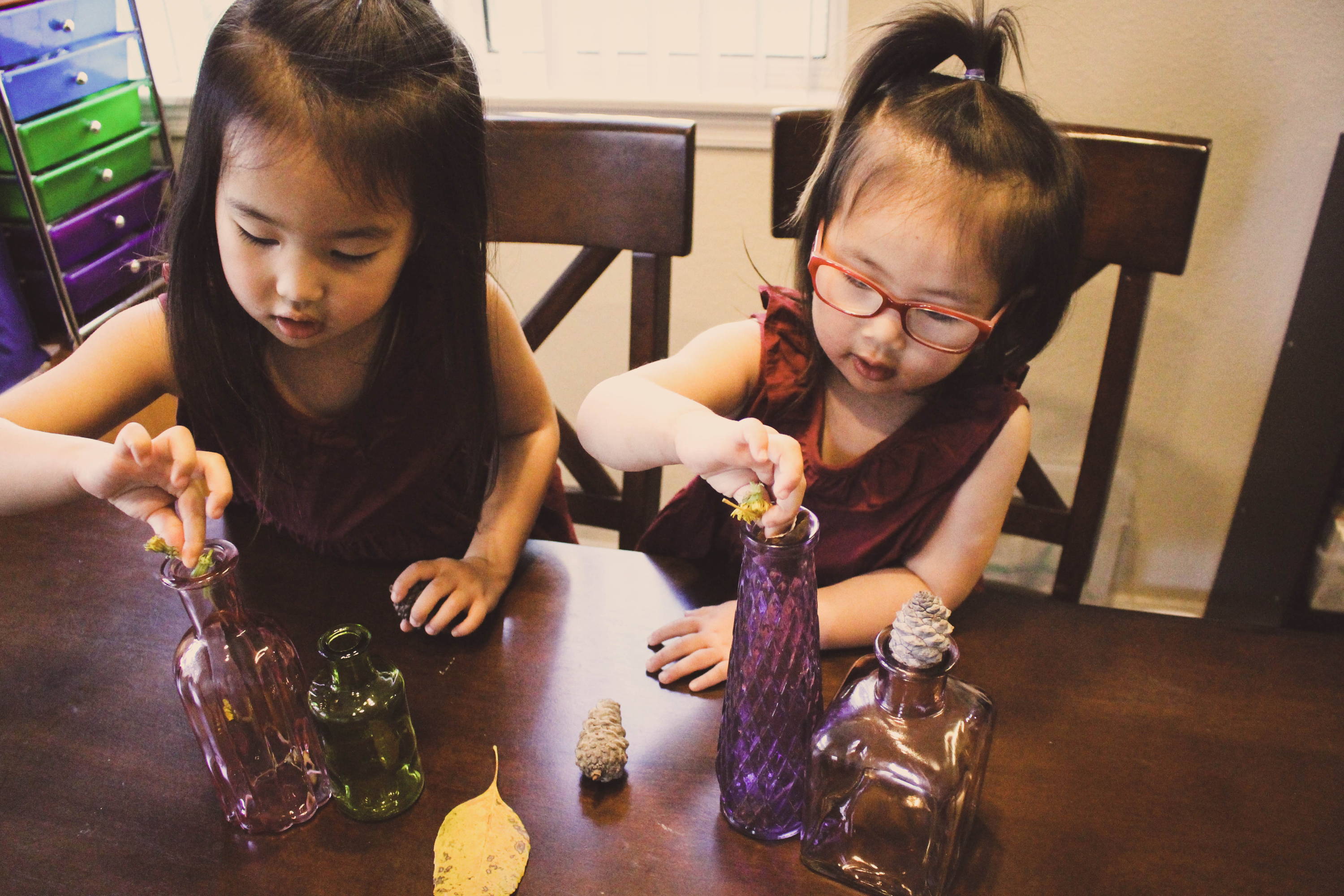 Hard at work trying to organize their find.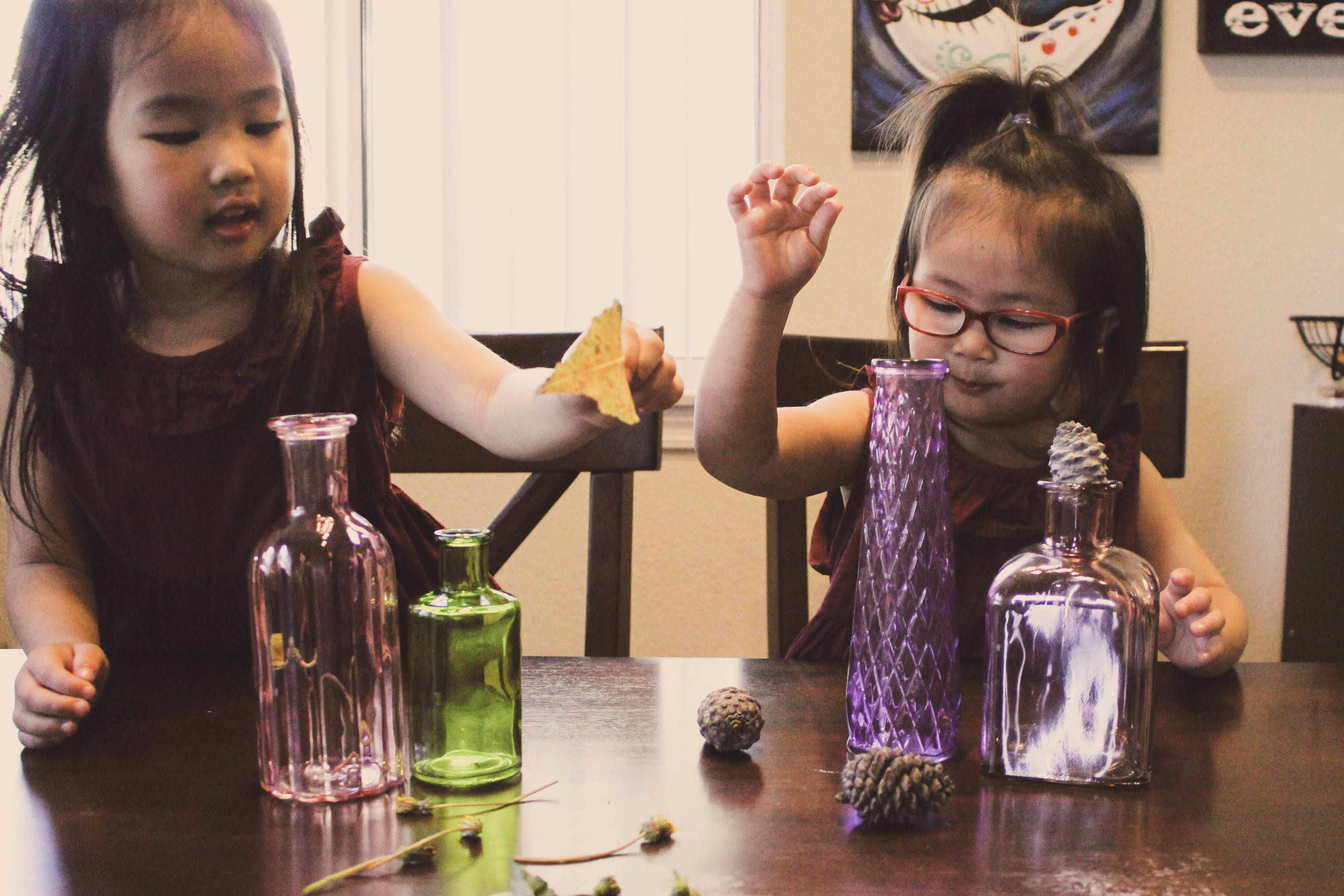 Figuring out where all their plants go.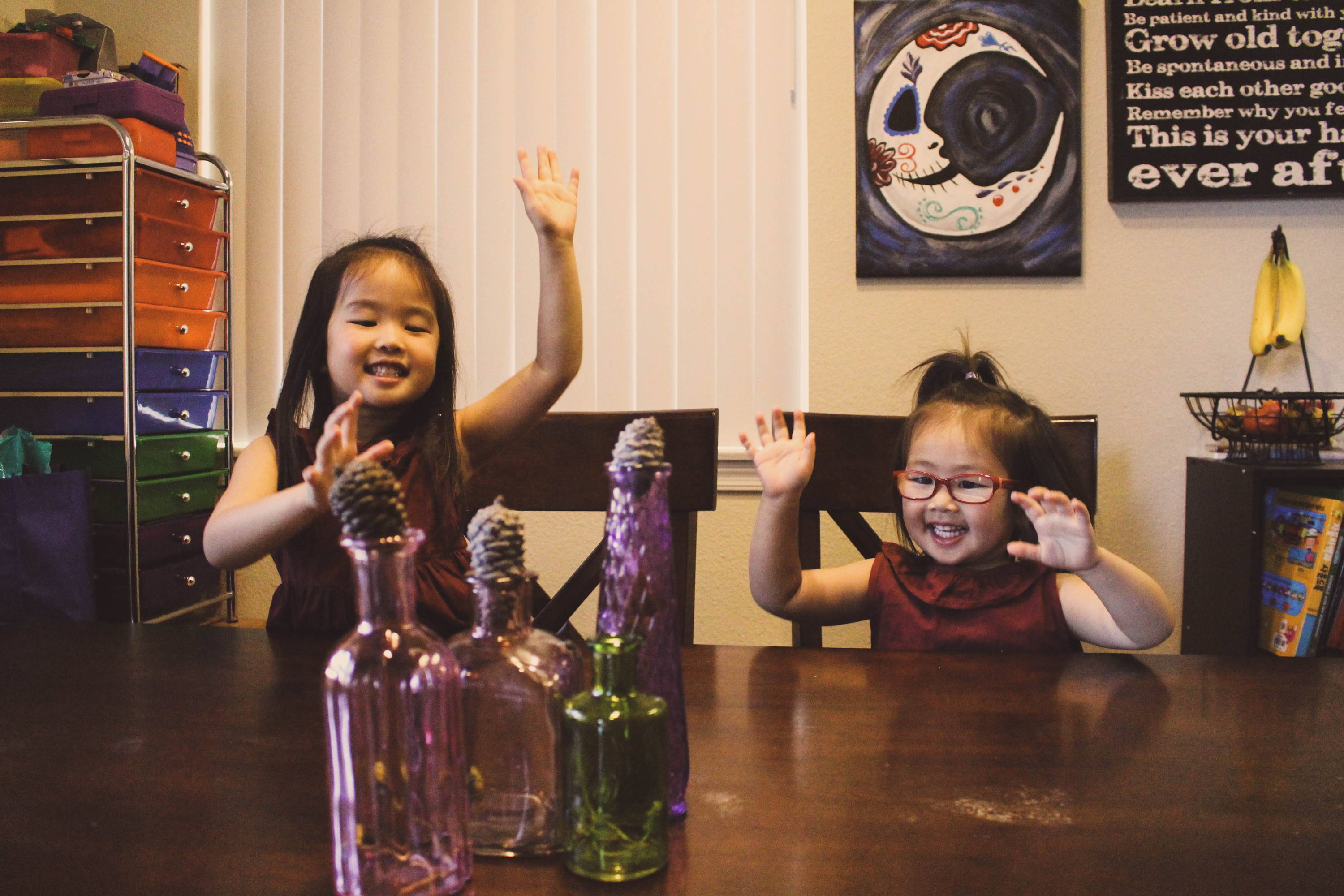 Ta da! Look what we created!

► Activity
Find pretty sticks or greenery for the table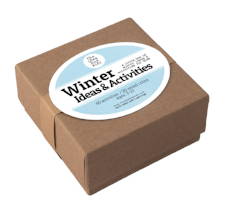 ► Age of child(ren)
2 & 3
► Length of time spent on activity (approx.)
1 hour
► Materials needed/chosen
Vase / Bottles to put greenery in
► Any prep-work? If so, what?
No prep-work
► Directions / What we did
With each activity, we explain to the girls what we're doing so they have an understanding of what our activity is. We took a little walk around a small hiking trail and asked the girls to collect some things for the vases we had at home. Then, we let them roam! They ran around looking for different things and had a kick out of running back and showing us what they found.
► Possible ways to expand on the activity
You can use this as an opportunity for many supplemental activities. Color coding with different things found outside in nature, painting with twigs, leaves, branches, or flowers, flower pressing, scenery creating with glue and and paper. Also having an open conversation about nature, plants, and flowers with your little ones can be a great way to discuss the different types of nature all around us.
► What would you do differently next time?
Nothing
► What my child was able to do by themselves
Everything
► What my child needed help with
Nothing.
► My child's thoughts about the activity
Both girls loved exploring our little hiking trail together and gathering different flowers and plants. One of their biggest joys is finding dandelions that they call "blowing flowers" which was a big hit during our "hunt". They ran around looking for flowers, pine cones, different twigs and plants. They enjoyed this activity and loved organizing what they found in vases for our kitchen table.
► Any other thoughts or info about the activity?
This is an activity you can participate in with your child during different seasons because each season will offer different types of plants and flowers for your children to discover.
---
Jennifer N. is an educator and photographer converted to stay-at-home mother of two spunky girls. When she's not wrangling her two wildlings on one of their adventures, she is writing and documenting the joys of parenting and childhood one photograph at a time. After surviving two children under two, she believes she can take on the world.
Sign-up for our newsletter to receive monthly activity ideas & documentation, here. winterbox