When I first read this prompt, I was a little hesitant! Ask my kids to lose, I mean hide things? Doesn't that already happen on a daily basis without me asking? But, I went for it and I'm so glad that I did!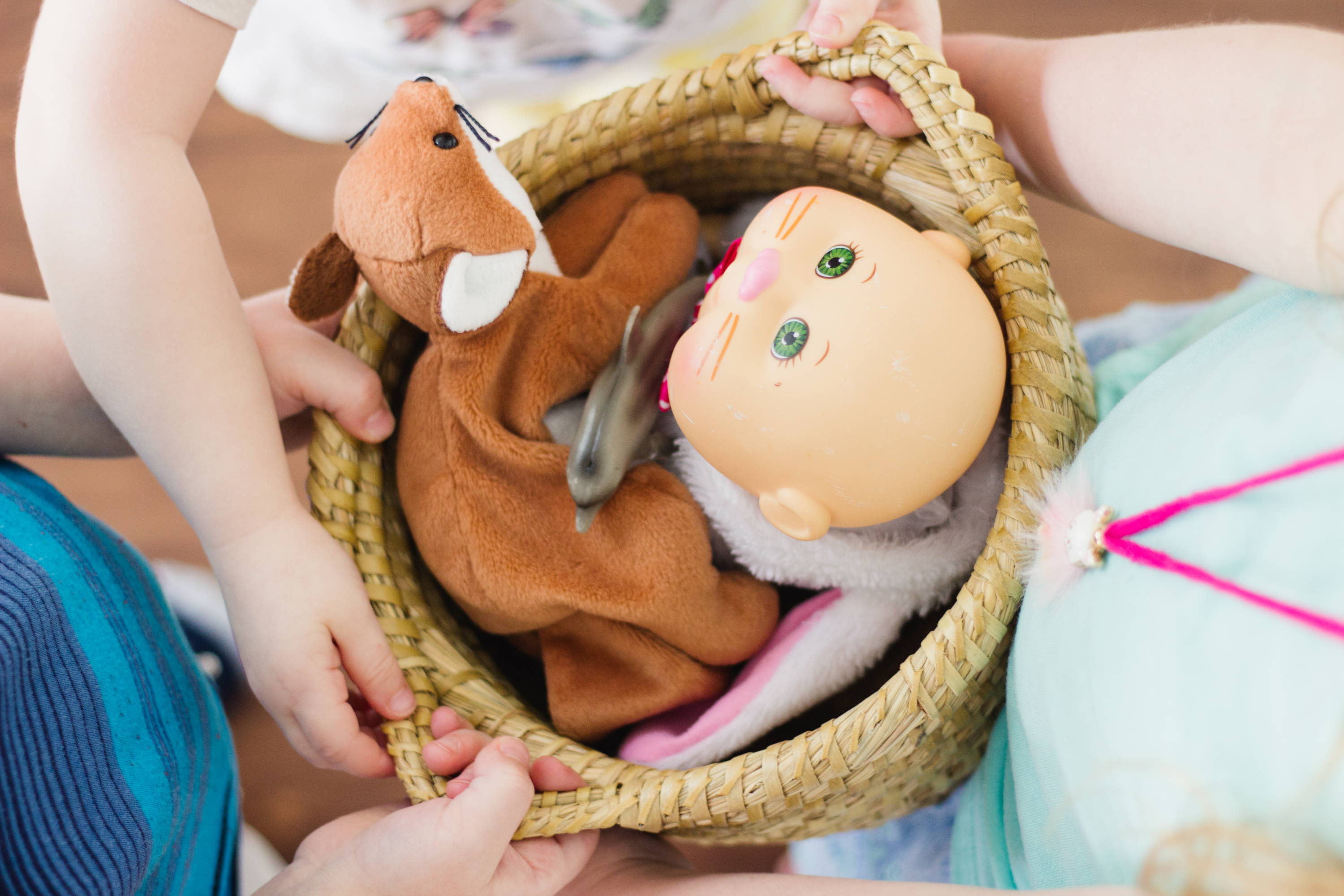 First, I had each child pick one item they wanted to hide for their siblings to find. (Make a mental note of the items they choose in case they forget and it turns into a lost item, especially if it's a favorite!)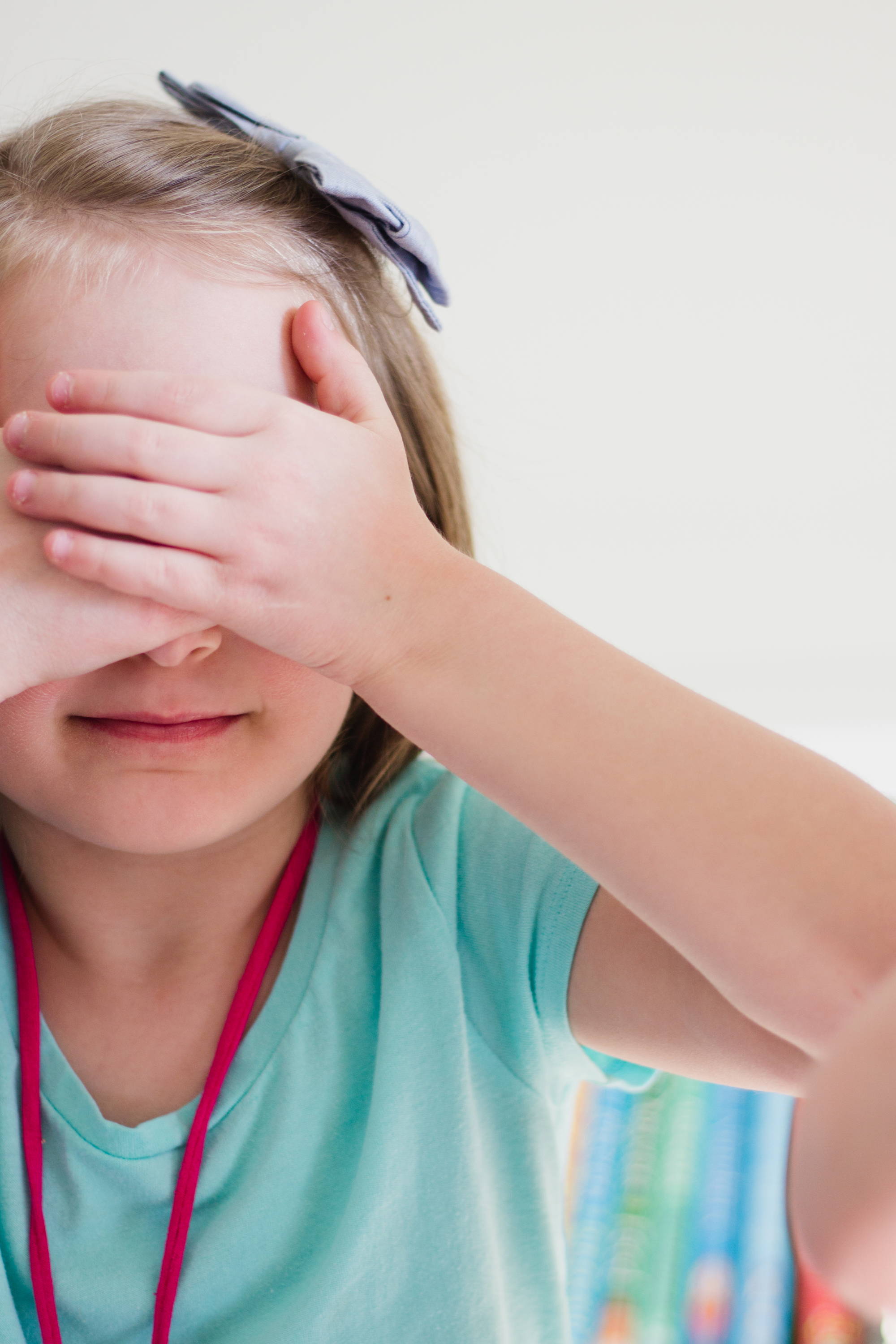 Then one child hid their item while the other children waited in another room. We chose to hide items in just one room so it made for a faster activity. You can stretch the activity by adding more rooms or allowing items to be hidden anywhere in the house!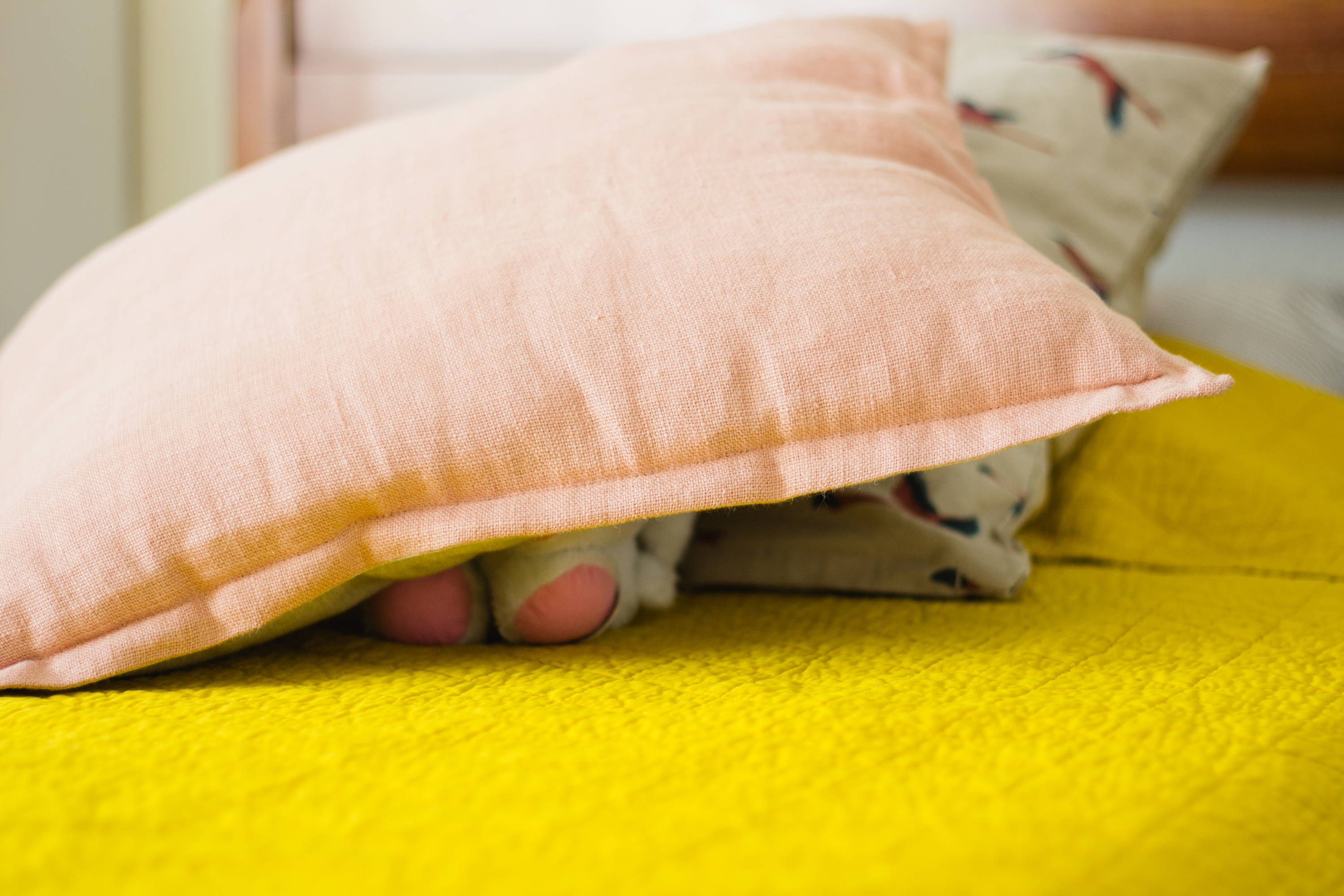 My youngest (2.5 years) went first and hid her favorite doll. Before her siblings even had a chance to look for it, she excitedly yelled where she had hidden it and jumped across the room to snag it before they had a chance to grab it!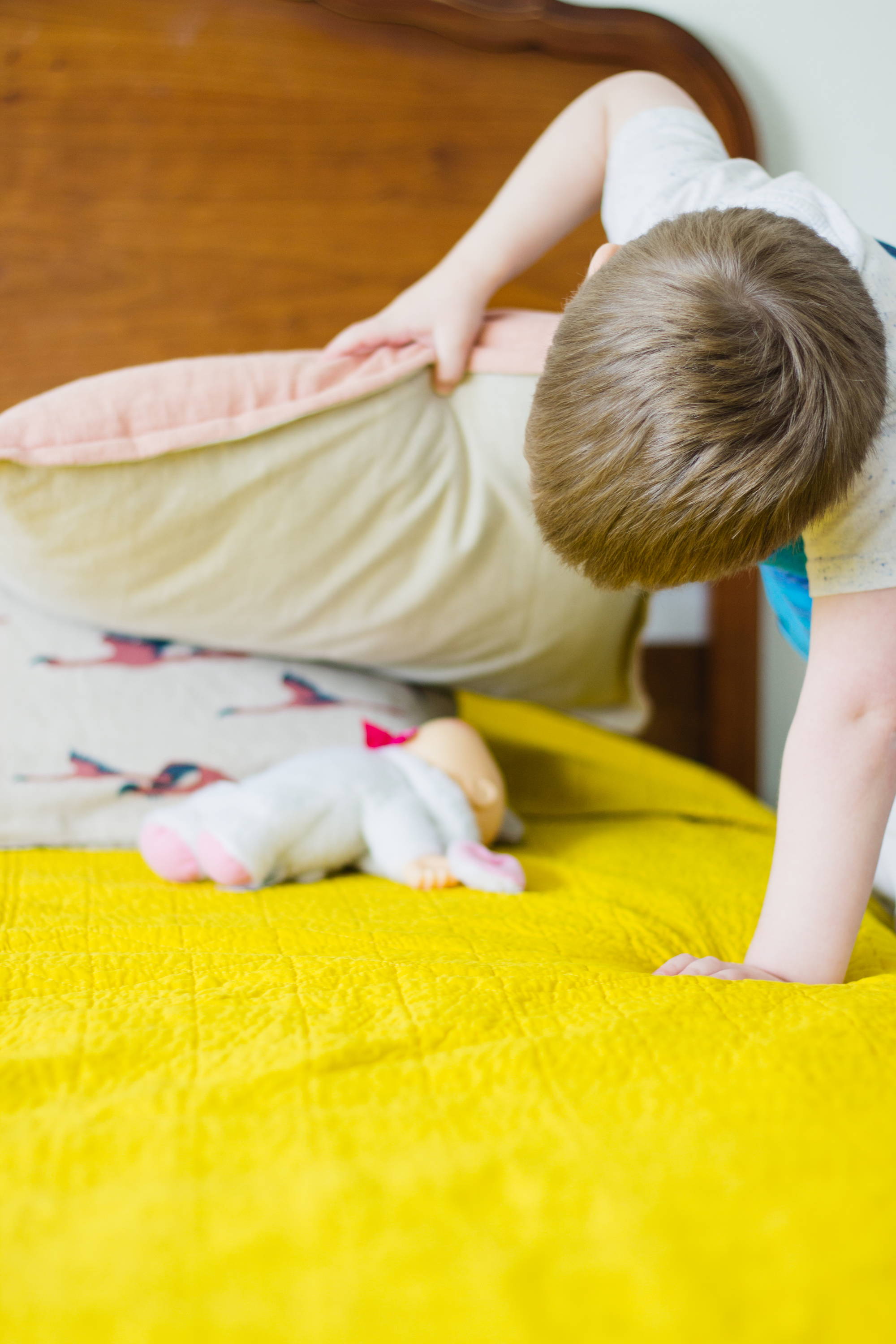 Sooo... we tried again! And, she hid it in the same spot so it was an easy find for her big brother!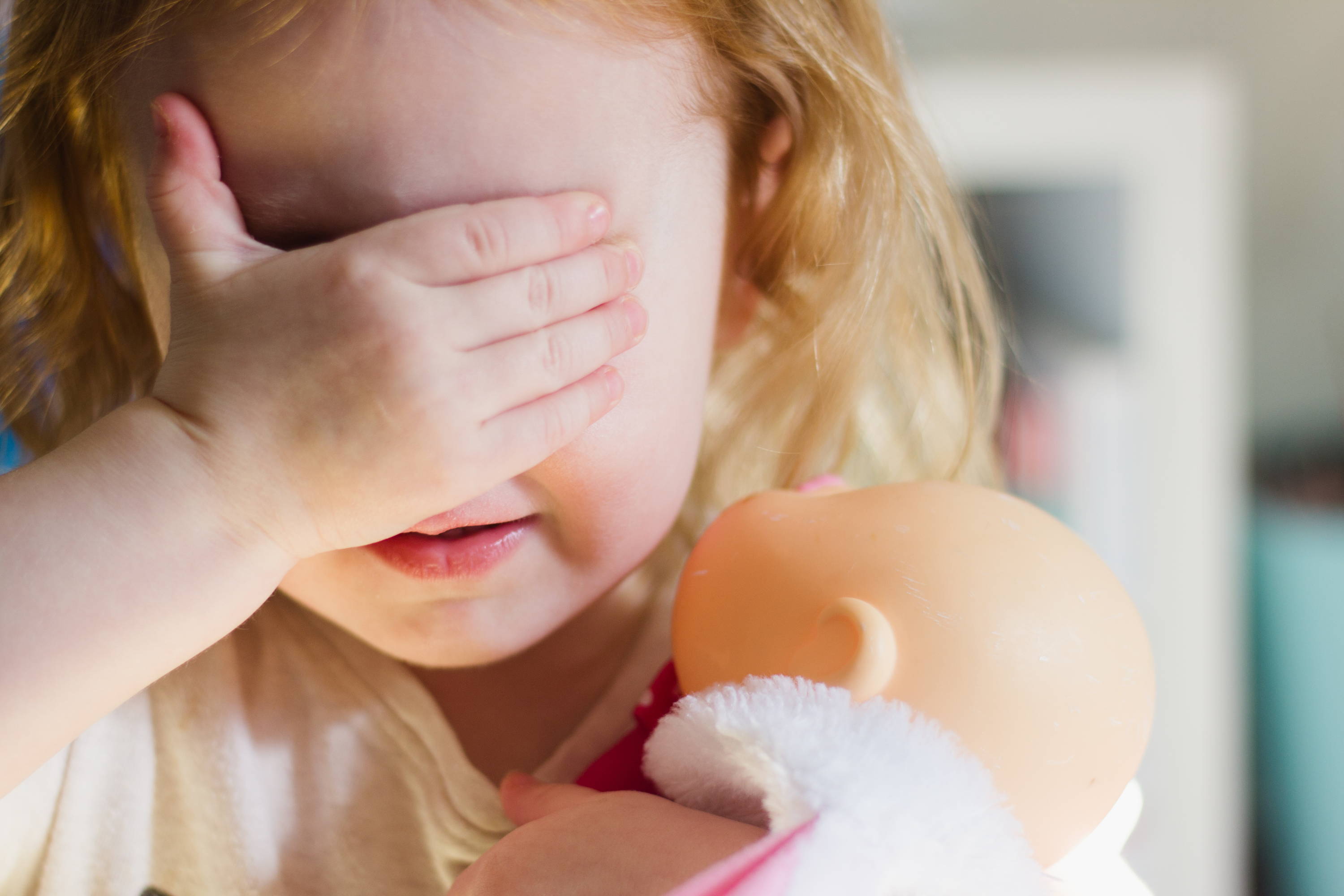 Next, it was Miss 2.5's turn to find while her big sister hid the item.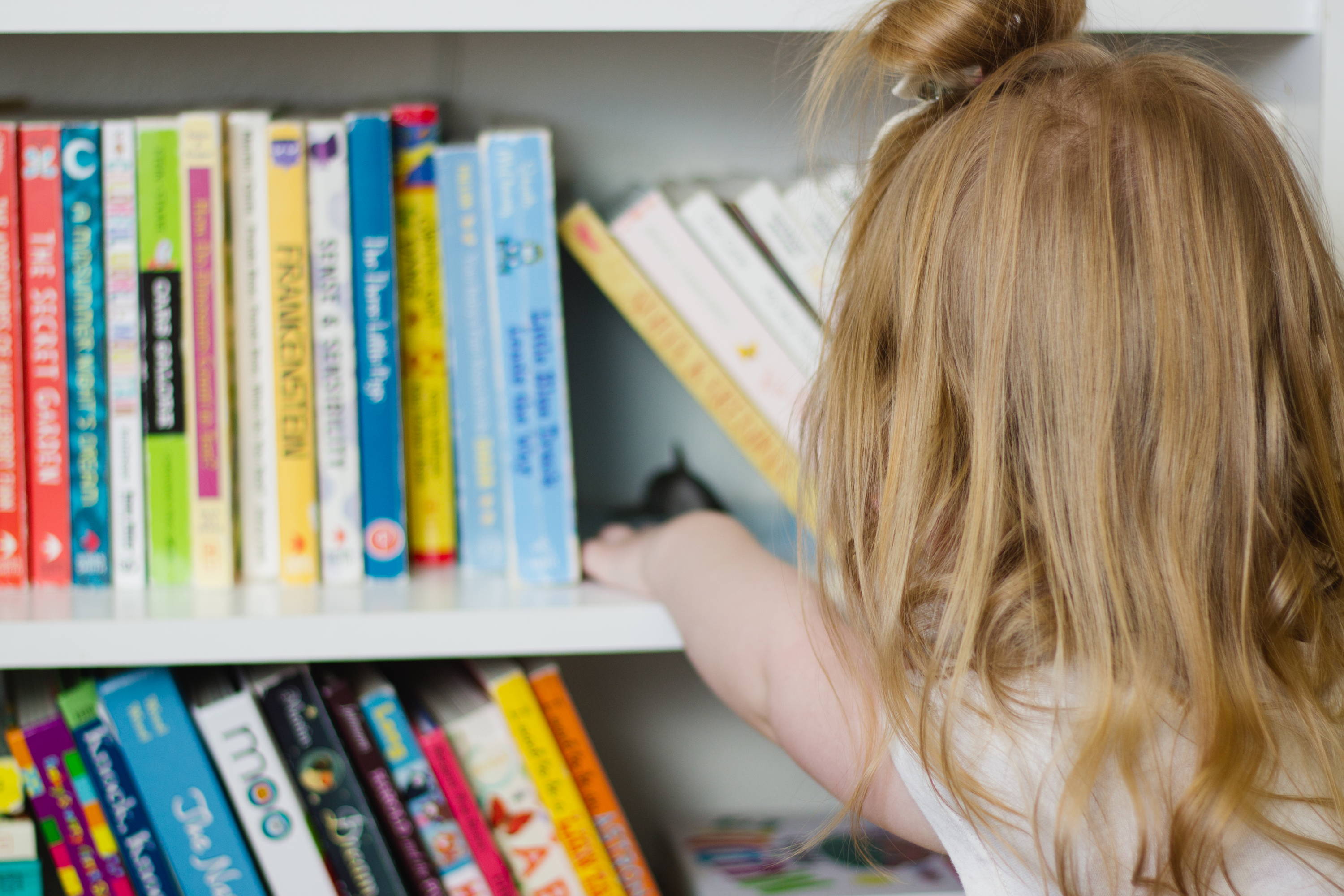 Tip: have the older sibling hide the items for younger siblings to find in easier places and let the younger child search for it by themselves so they don't have to compete with bigger, faster, stronger older siblings.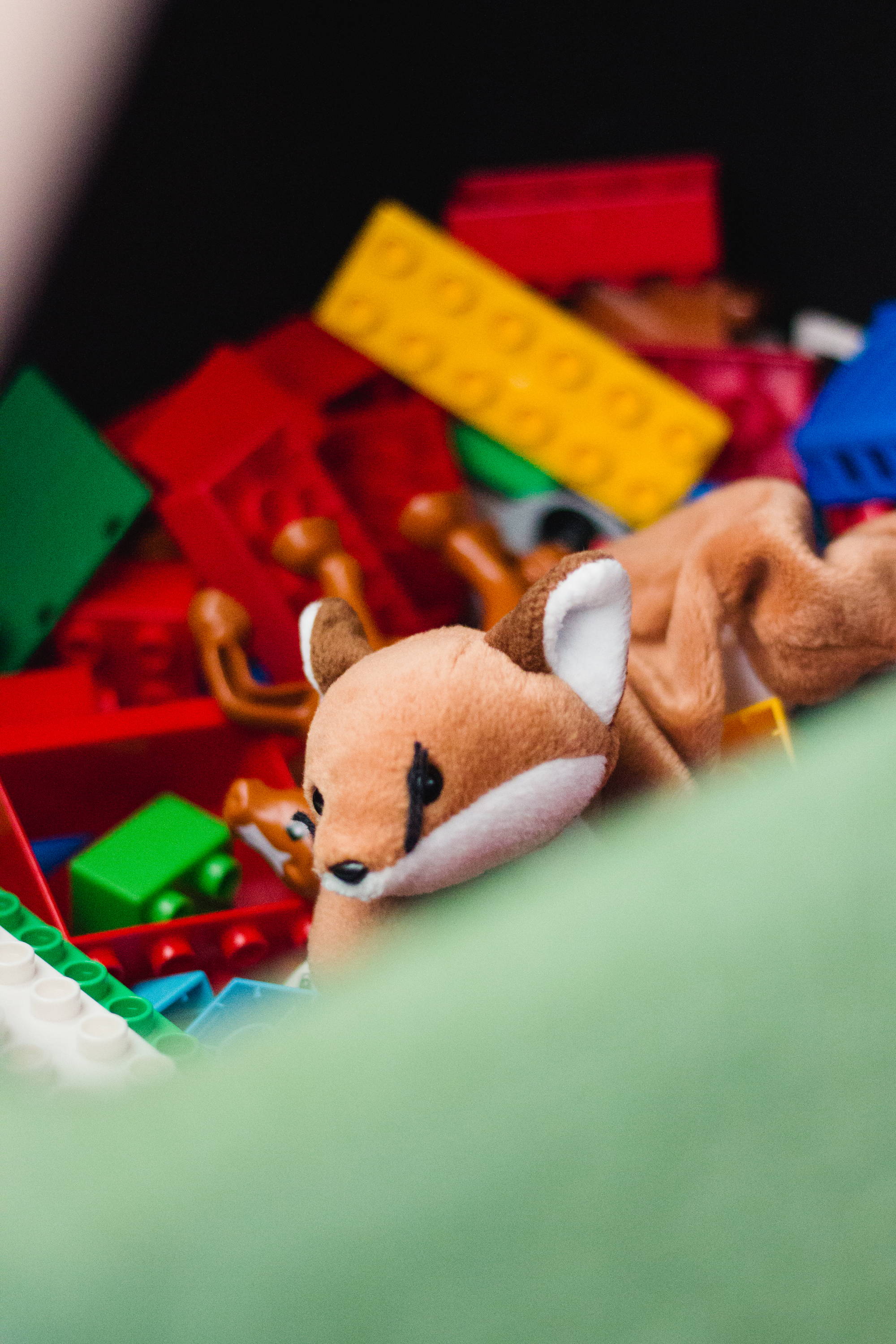 My son (4) took his turn next. When his sisters came into search, he gave hints to which area of the room it was in. This would be great for hiding items in larger spaces! In our case...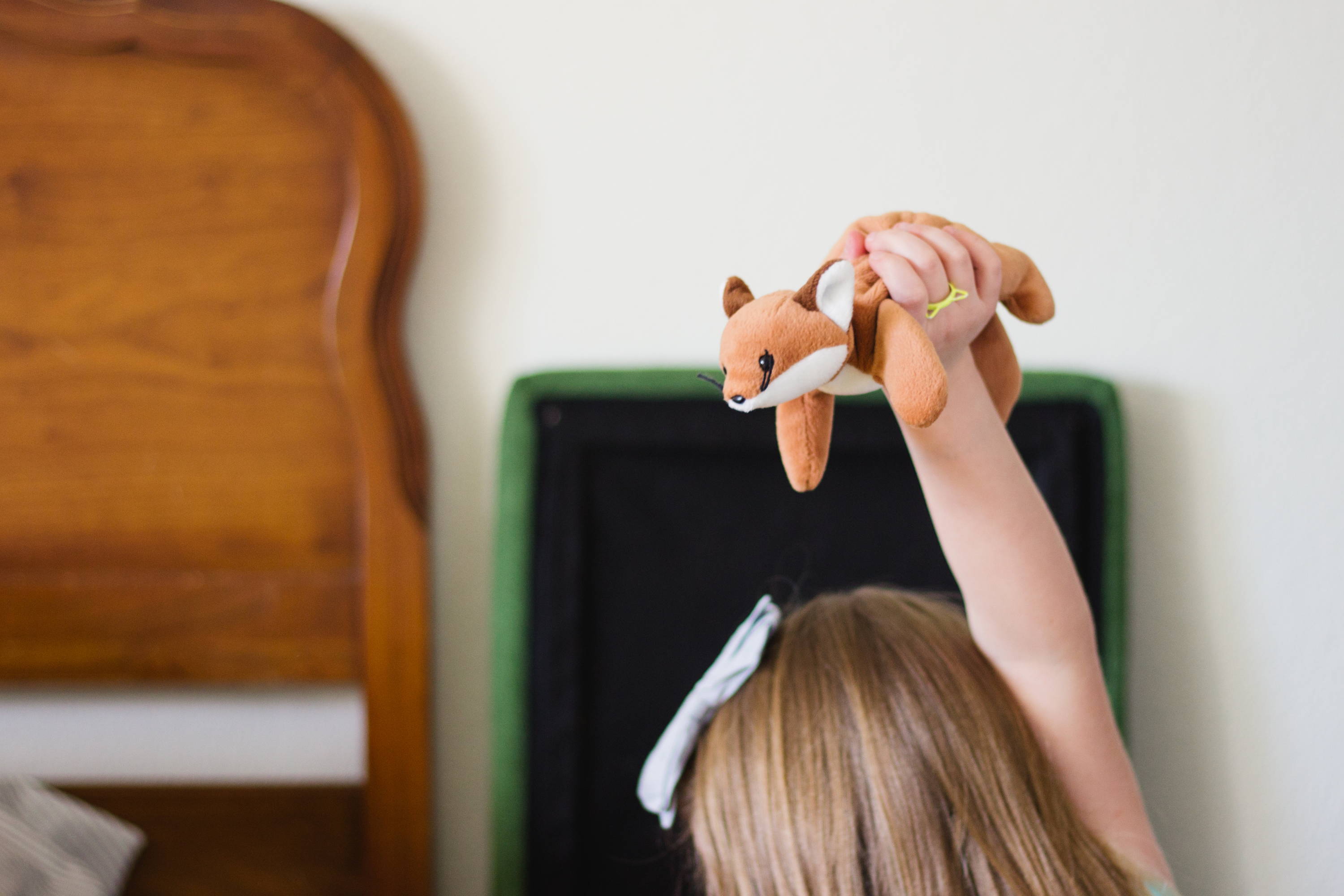 ... it just made it super easy to find. She still felt victorious, though!
Isn't it funny how kids have the most fun with the simplest of activities?! I always tend to complicate potential family activities, and they show me time and time again that simple and easy is much more fun. This activity was yet another reminder of that. We will definitely be repeating this activity in the future and I'm excited to use some of the ideas below to expand on it next time!

► Activity
Search for a hidden object
► Length of time spent on activity (approx.)
30 minutes
► Materials needed/chosen
Random items of each child's choosing (stuffed animals and an animal figurine)
► Any prep-work? If so, what?
Each child just had to choose one item they wanted to hide for their siblings to find.
► Directions / What we did
I told each child to go and get an item they wanted to hide. They took turns going in the other room while one child hid their item for the other two to find. Then, the other children would come in and search, then we'd swap. We did this until everyone had a turn hiding and finding an item!
► Possible ways to expand on the activity
There are so many fun ways that this activity could be expanded:
Do it at night before bedtime and use flashlights.
Show them something (like a pile of stuffed animals or a group of toys on the bed), then have them leave and take one item away from the group and hide it somewhere. When they come back, they not only have to find the hidden item, but they have to figure out what item is missing before doing so -have mom and dad hide the items so that it creates a little more of a challenge
Hide the items in a bigger area (like a park, or throughout the entire house, rather than just one room)
Hide surprises for them to find leading up to a big activity ("Hey, we are going to do something fun today, try to find the three items I hid in the house to figure out what it is!")
Create clues to help them find the item, maybe hiding the clues themselves to lead them from place to place before finding the actual item
Hide their shoes (Just kidding! Finding shoes is already hard enough!)
► What would you do differently next time?
I would join in to make finding the items a bit more challenging! We loved having my 2.5 year old join in, but when she hid her item, she got so excited and yelled where she hid it before her siblings had time to find it haha. Maybe next time I would have her just take turns finding rather than hiding.
► What my child was able to do by themselves
Everything
► What my child needed help with
They really wanted help figuring out a place to hide their items because they were anxious to stump their siblings, but I resisted giving assistance and they did great!
► My child's thoughts about the activity
They loved it! Maybe a little too much! I'm scared we might hide a few objects that shouldn't be hidden or they might forget what they hid and things will just become lost haha.
► Any other thoughts or info about the activity?
Make sure you know what items each child is hiding so that nothing important gets lost ;)
---
Parent Blogger: Tori Tori is a mom of four, two gals and two guys, ages 7 years to 2 months. They are the funnest group, with such varied interests. Thankfully, they all love children's books! Their days are filled with stacks of read-alouds, a lot of costume changes, and plenty of laughter, mixed in with a few tears. Follow them on Instagram at @tothebooknook to see their favorite books and fun projects and learning experiences!
Sign-up for our newsletter to receive activity ideas & documentation, here. actbox