The weather is finally nice outside so we decided to pick an activity from the Backyard Box! As soon as I read "go on a rock hunt" my girls started running towards the back door. They couldn't have been any more excited about this activity!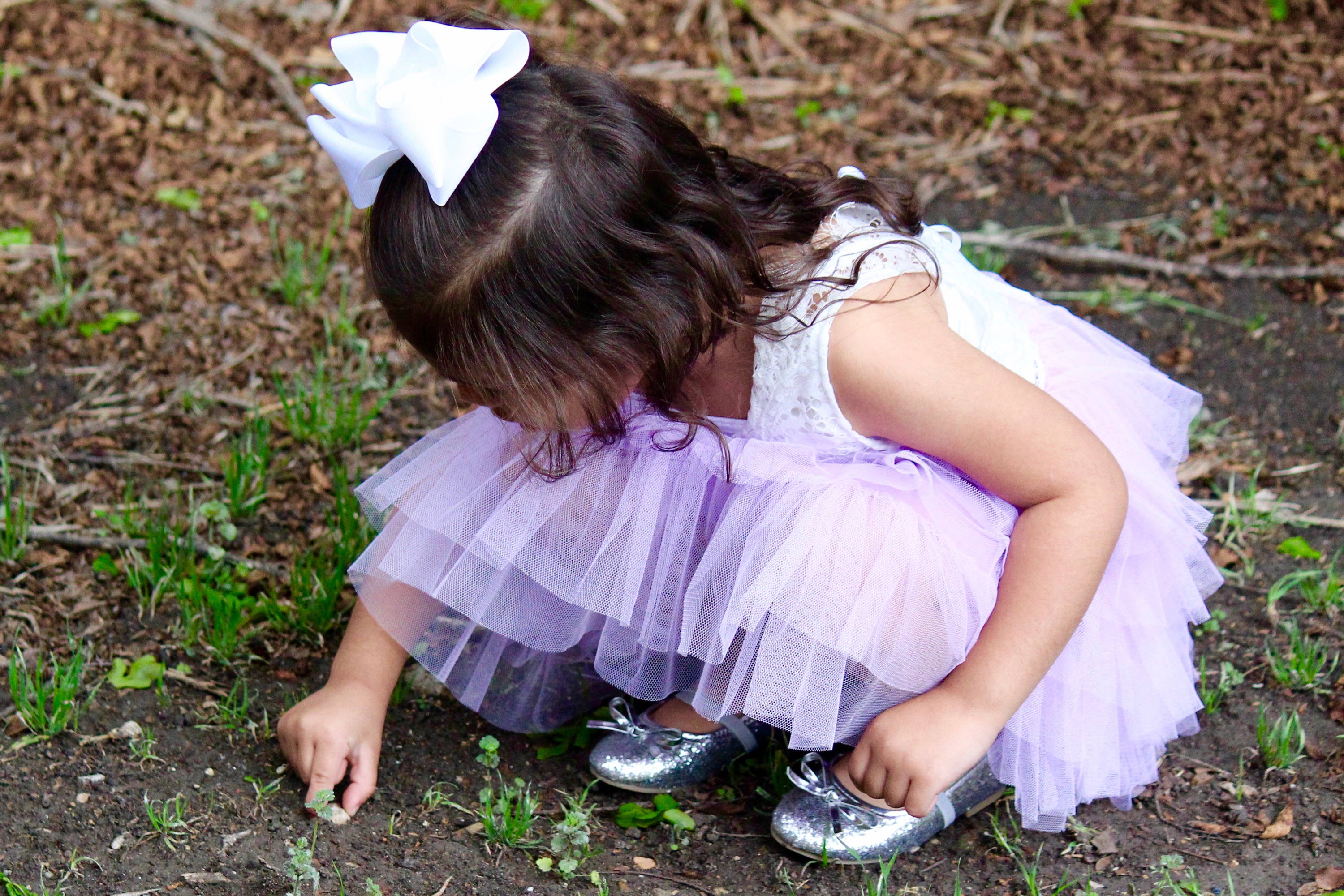 As soon as we stepped foot in the backyard the girls started their "hunt." Digging in the dirt is something they absolutely love, despite their desire to wear fancy princess dresses!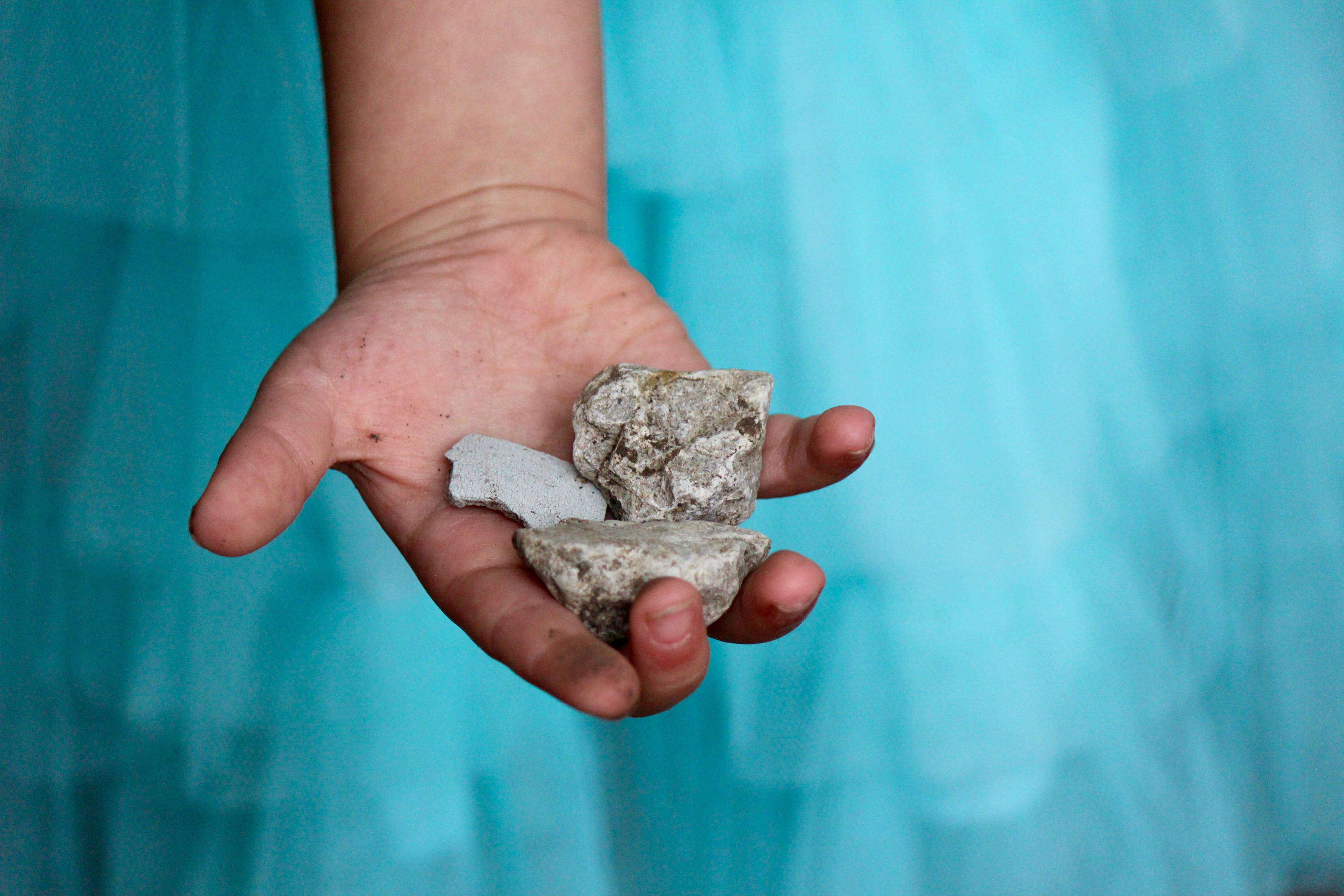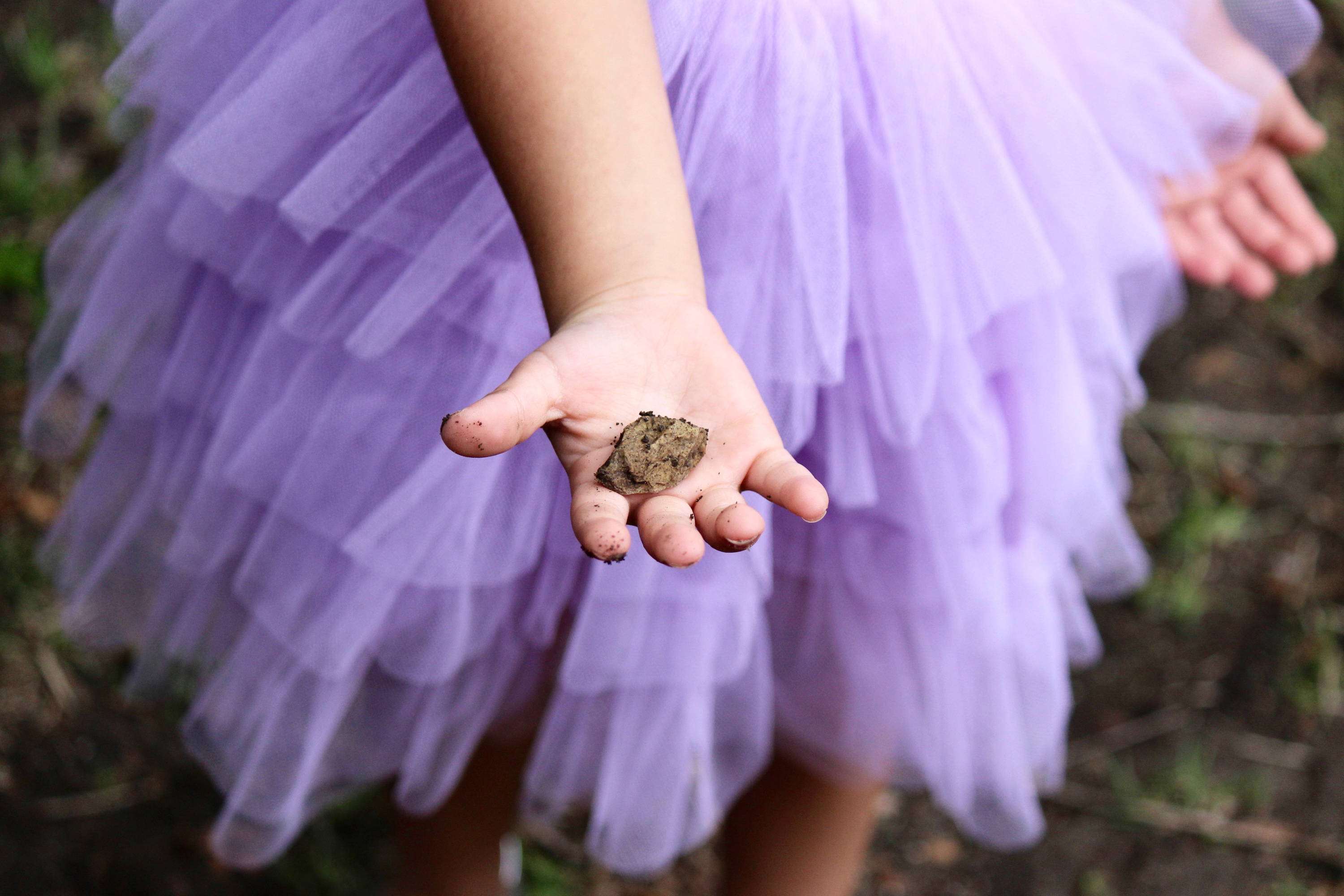 They were so proud of the rocks they found! And I was actually surprised by how many rocks we have in our backyard - I had no idea there were so many out there!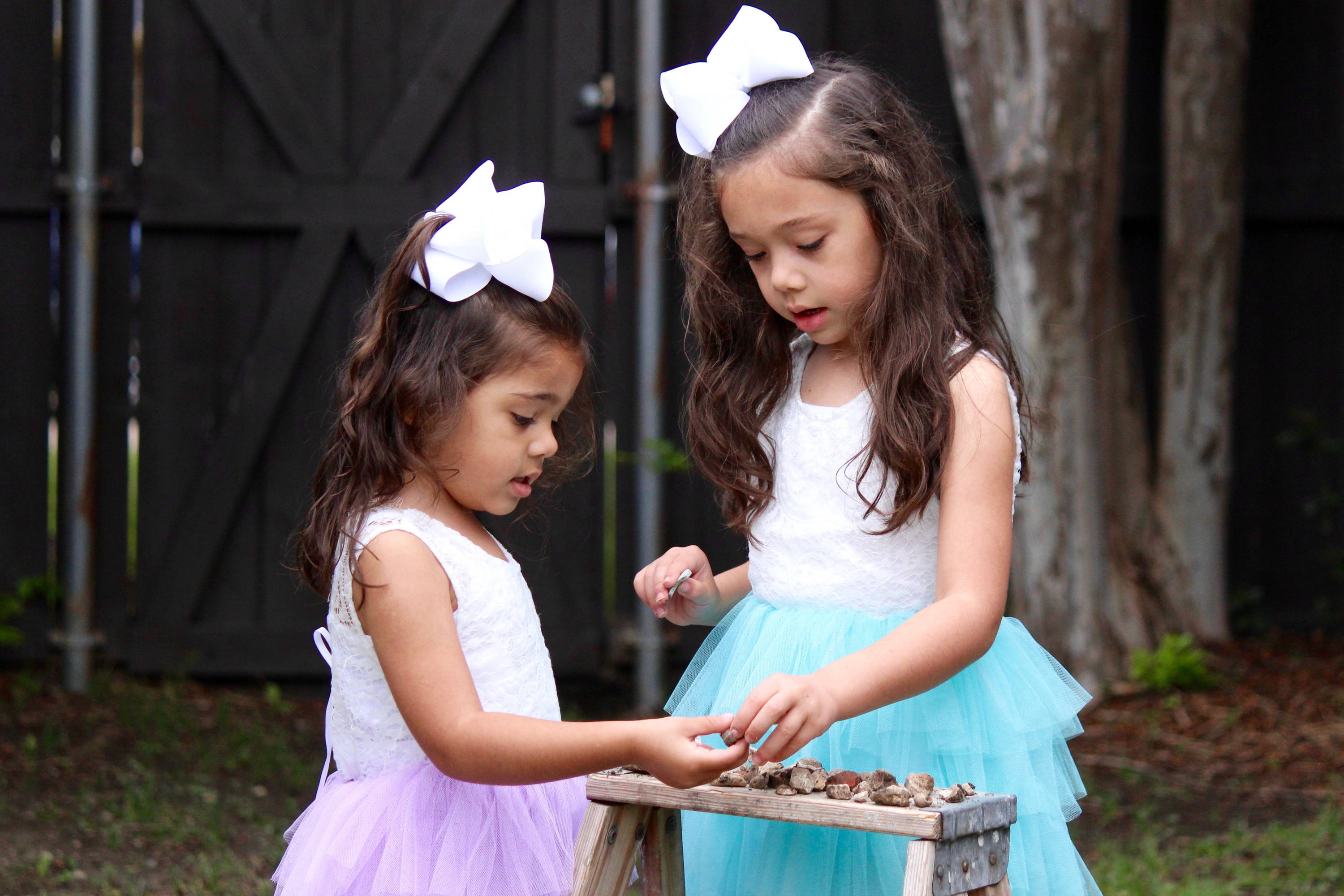 They spent a bunch of time examining their rocks and talking about them with each other. I had so much fun sitting back and just observing them. Without being prompted, they talked about their color, shape, size, texture, etc.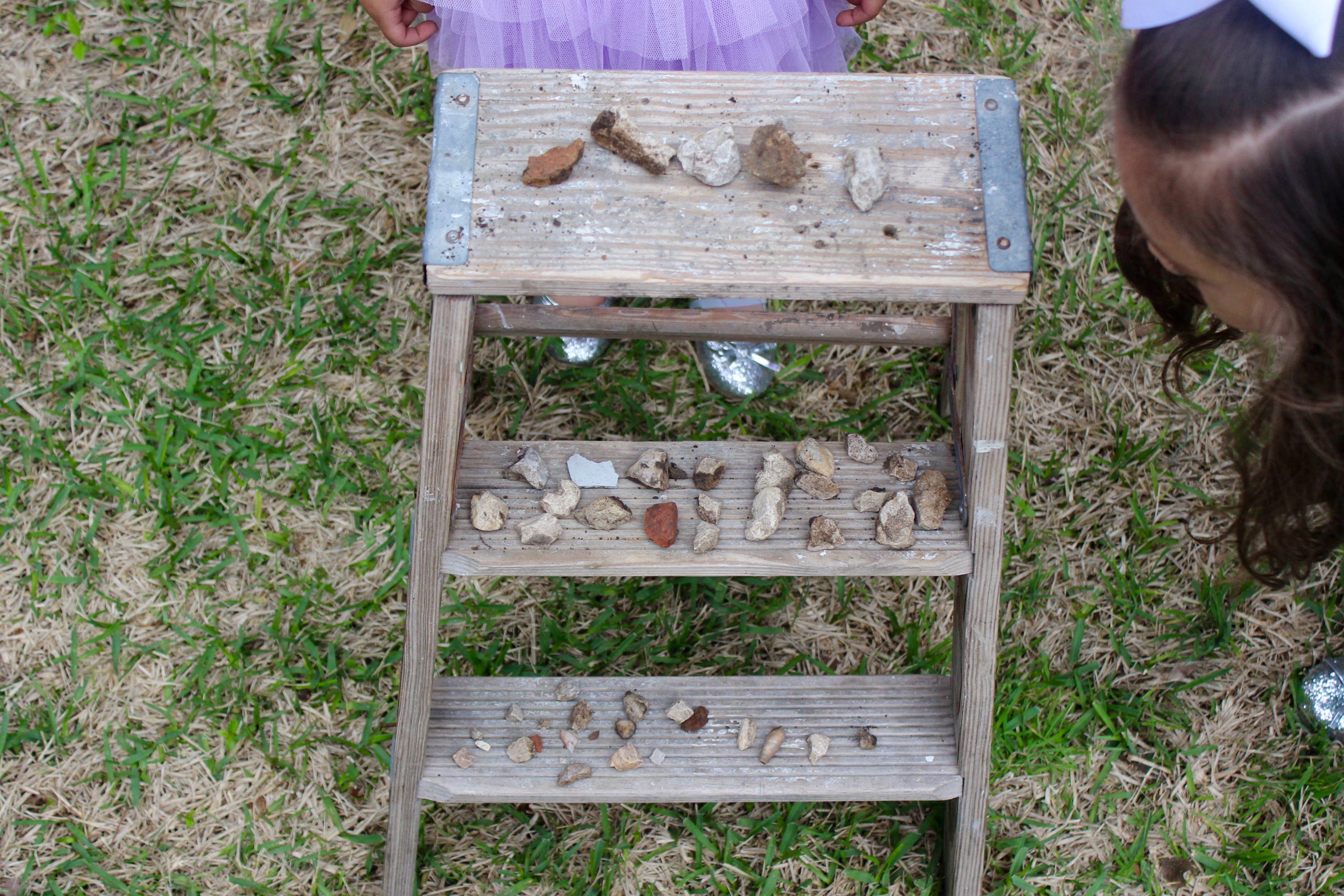 After they had spent some time talking about all of the different sizes, I suggested they try and organize the rocks by size. My 5-year-old saw this little ladder outside and asked if they could use it to organize the rocks. I was intrigued to see how they would do actually separating the rocks by size, and how they would choose to display it. I was honestly shocked by how great they did! Not only did they organize them appropriately, but they decided to put all of the small rocks on the bottom step, medium sized rocks on the next step, and big rocks at the top.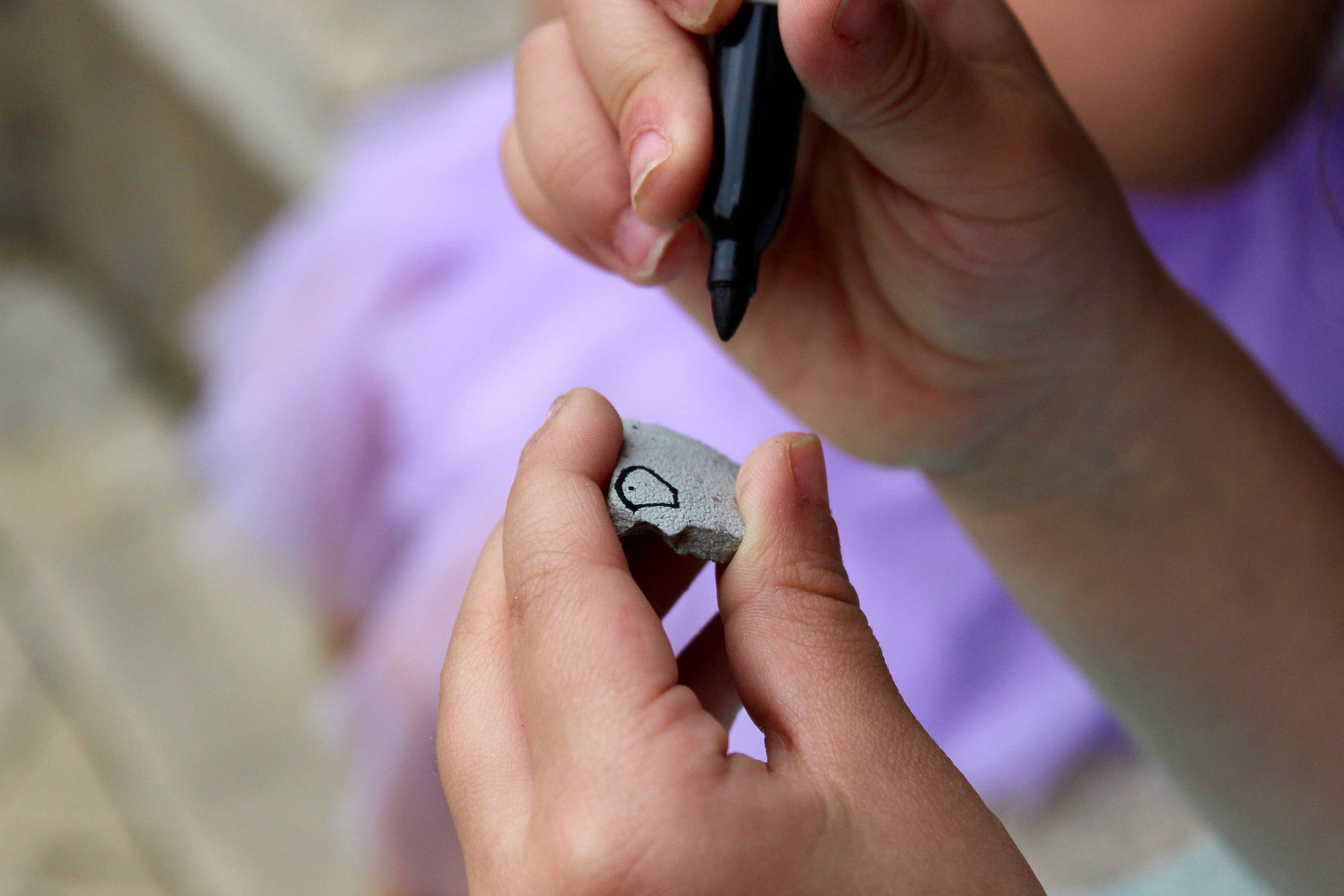 After they were done organizing the rocks by size, I asked them if they each wanted to pick out their favorite rock so that they could make a pet rock. This excited them more than I expected! After they had their favorite rock picked out they sat down to draw a face on their rock.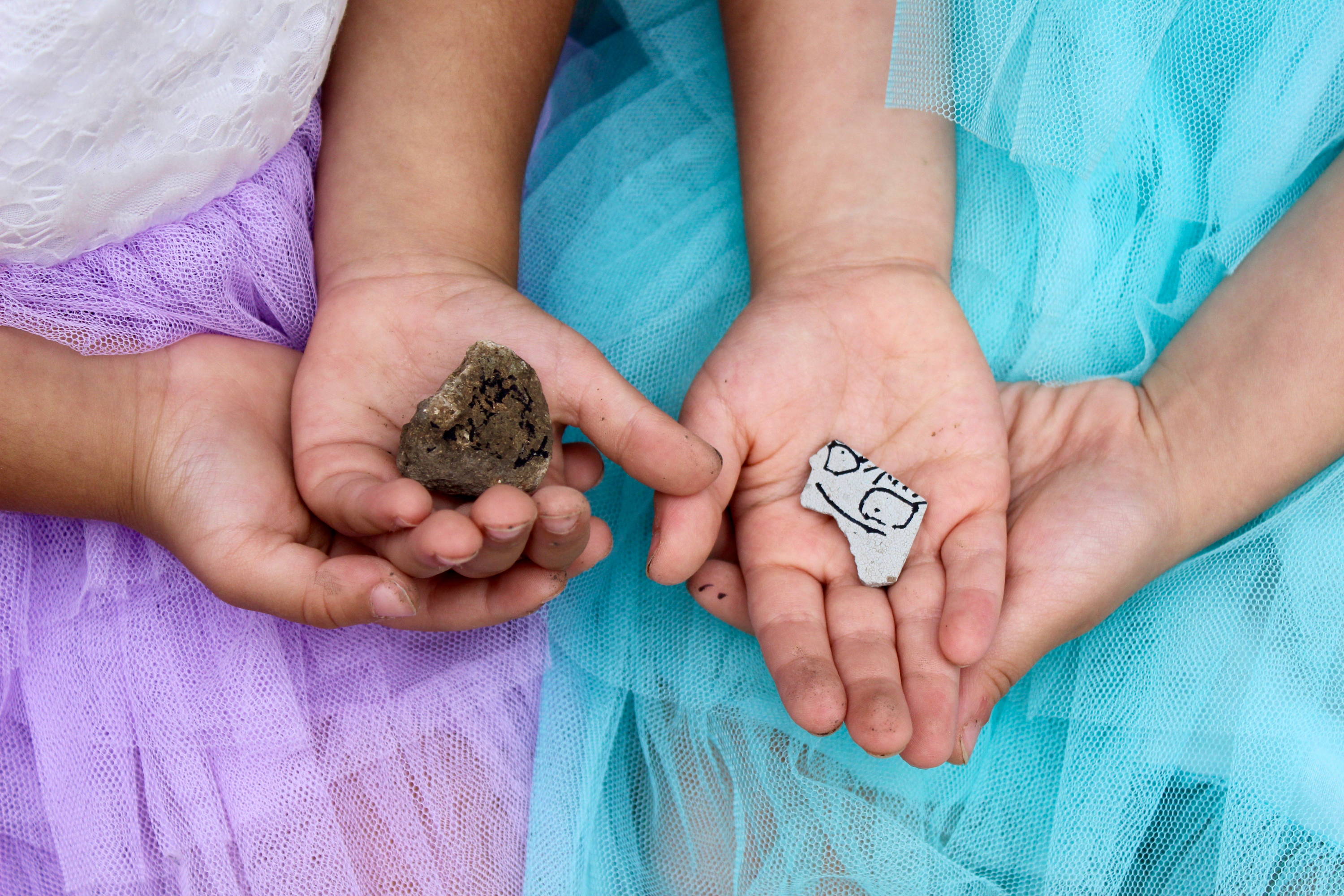 Meet Addie and Jimmy, the cutest pet rocks I've ever seen! And yes, they named them themselves! :)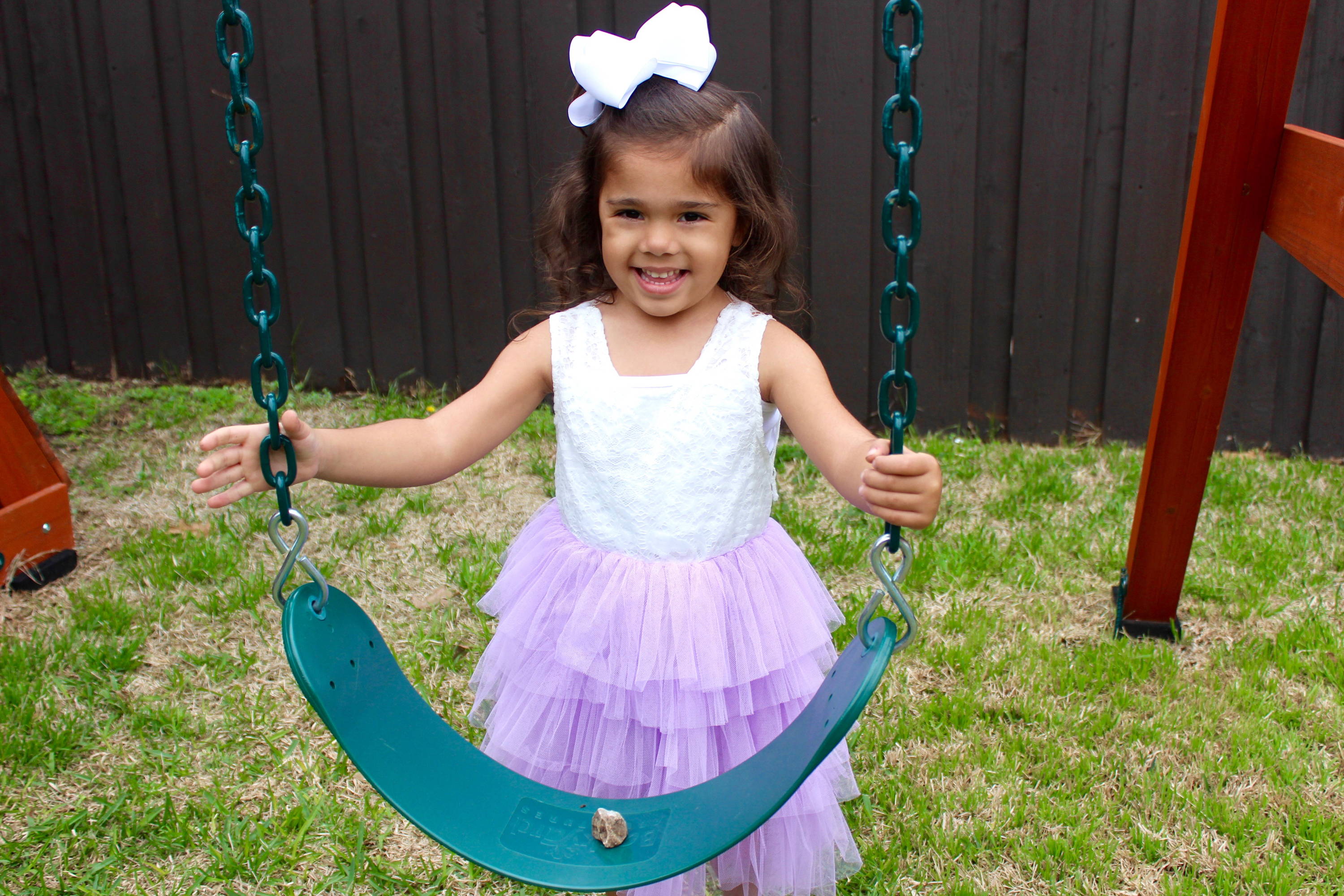 Did you know that pet rocks like to swing?! I love watching their creativity come to life. They pushed their rocks on the swings for over five minutes! After taking a short break to eat lunch, they asked to go back outside to hunt for more rocks to draw faces on! This is definitely a new favorite activity that we will do often!

► Activity
Go on a rock hunt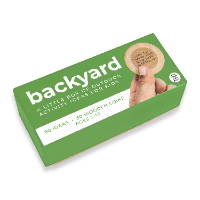 ► Age of child(ren)
3 & 5
► Length of time spent on activity (approx.)
30 minutes
► Materials needed/chosen
No materials are needed, however we did end up using a marker
► Any prep-work? If so, what?
No prep work needed
► Directions / What we did
I told them we were going to go outside and go on a rock hunt. That was all the information they needed. They were super excited to hunt for rocks in our backyard!
► Possible ways to expand on the activity
There are so many ways you can expand on this activity. You could have your child organize the rocks by shape, color, size, etc. You could also have them use the rocks to spell out certain words or letters. I had them organize the rocks by size. After they were done organizing the rocks I told each of them to pick out their favorite rock so they could make pet rocks. They each drew a face on their rock and spent the rest of the (entire) day taking care of their pet rocks. They even pushed their pet rocks on the swings!
► What would you do differently next time?
Nothing. They had an absolute blast with this activity!
► What my child was able to do by themselves
They did everything completely by themselves.
► What my child needed help with
They didn't need any help at all!
► My child's thoughts about the activity
They absolutely loved this activity! They talked about this activity all day long, and we plan to do it again soon!
► Any other thoughts or info about the activity?
I was surprised by how seriously they took this activity. They spent a long time hunting for rocks, and digging them out of the dirt. They also did an awesome job organizing the rocks by size, which really impressed me!
---
Sarah is a full time chef, maid, nurse, and entertainer to the three coolest little girls, who all happen to be under the age of 5. It might not be glamorous, but it's truly her dream job. She's also married to her best friend, Matt, who is likely the most helpful and loving husband in the world…sorry ladies. Sarah has a love for writing, photography, crafts, sarcasm, and Mexican food. In her spare time she likes to…who is she kidding? She has NO spare time. Someday she'll enjoy traveling the world with her husband, but for now they will cherish their family game nights and their weekly date nights.
Sign-up for our newsletter to receive monthly activity ideas & documentation, here. bybox