Any time spent together as a family or even as a "parent date" is great for children. Insert ice cream into the picture and it's a guaranteed success! We used the Date Night Box for a Mommy & Me Date, to have ice cream and play some games. Dad was home, so the girls entertained him and allowed him to participate too!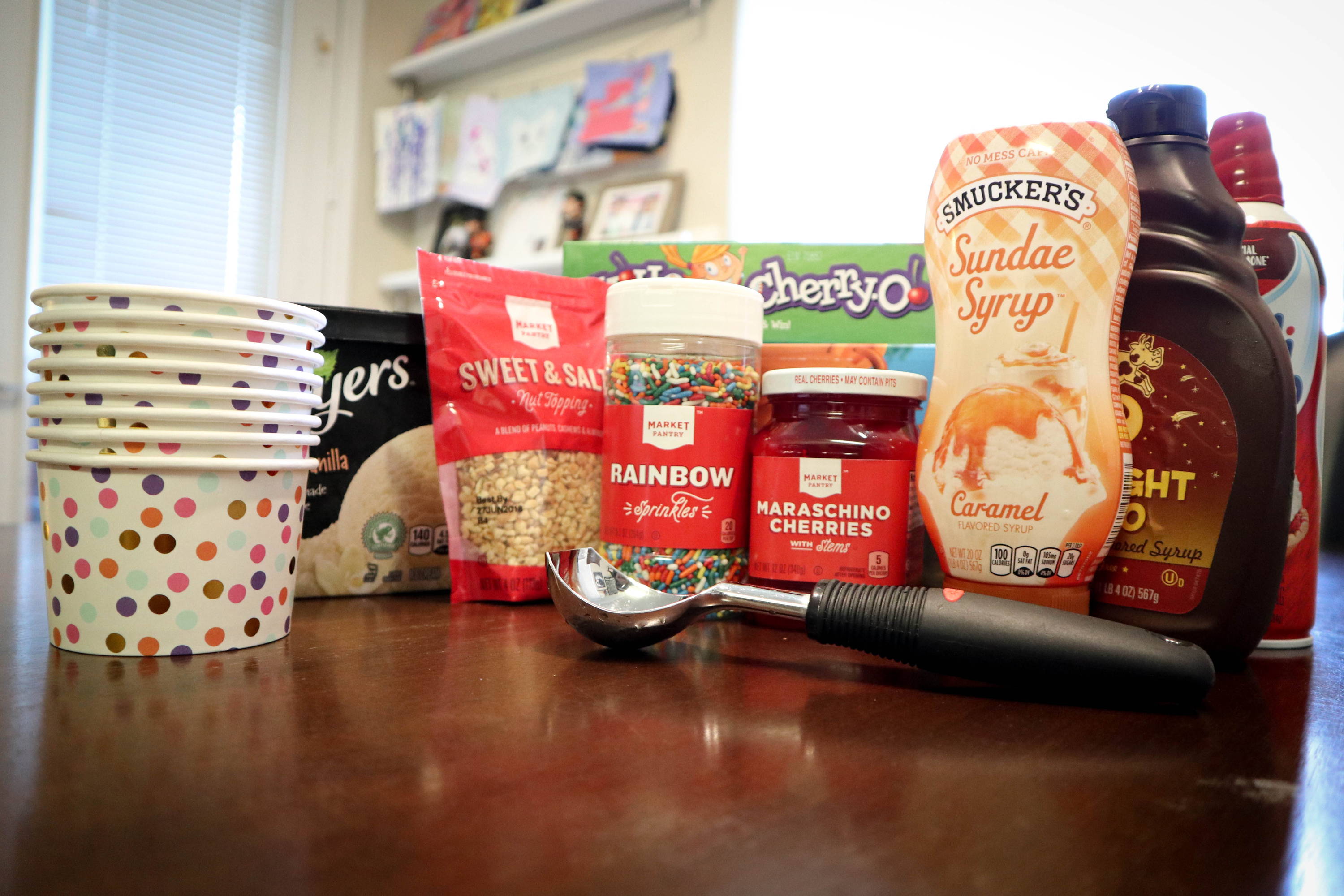 The ingredients for a fun day!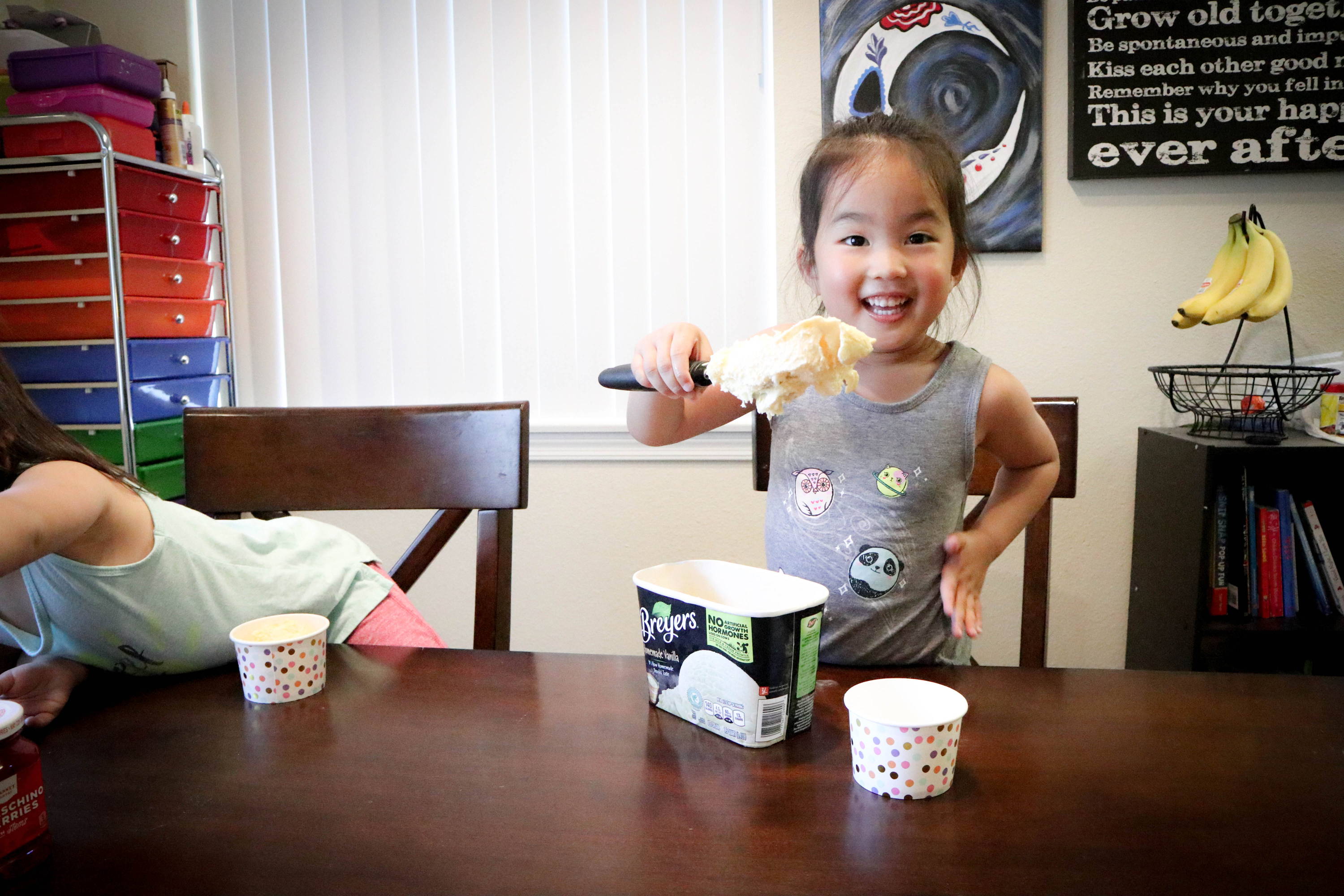 When you get to scoop your own ice cream!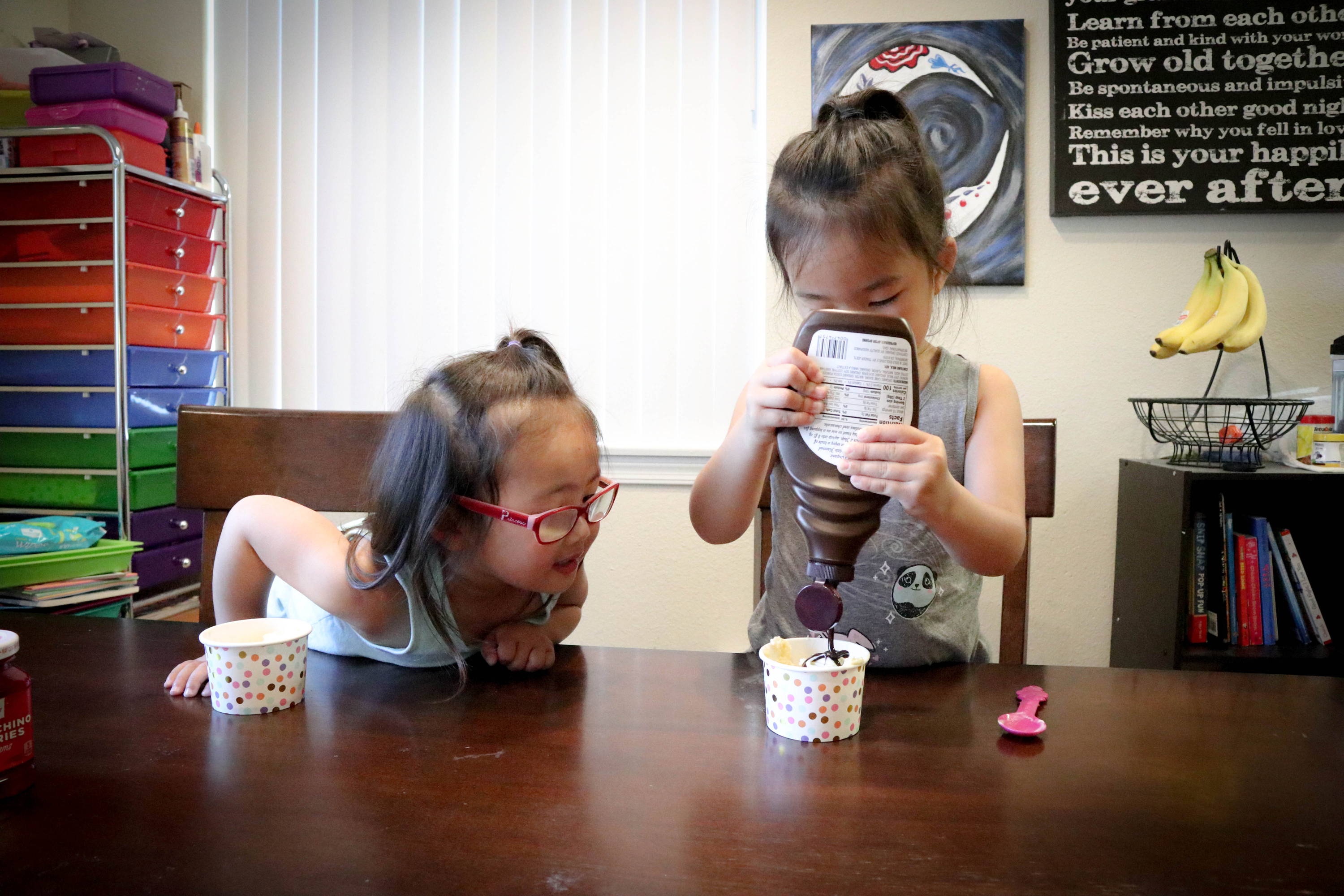 Ice cream sundaes aren't complete without some (or a lot of) chocolate syrup!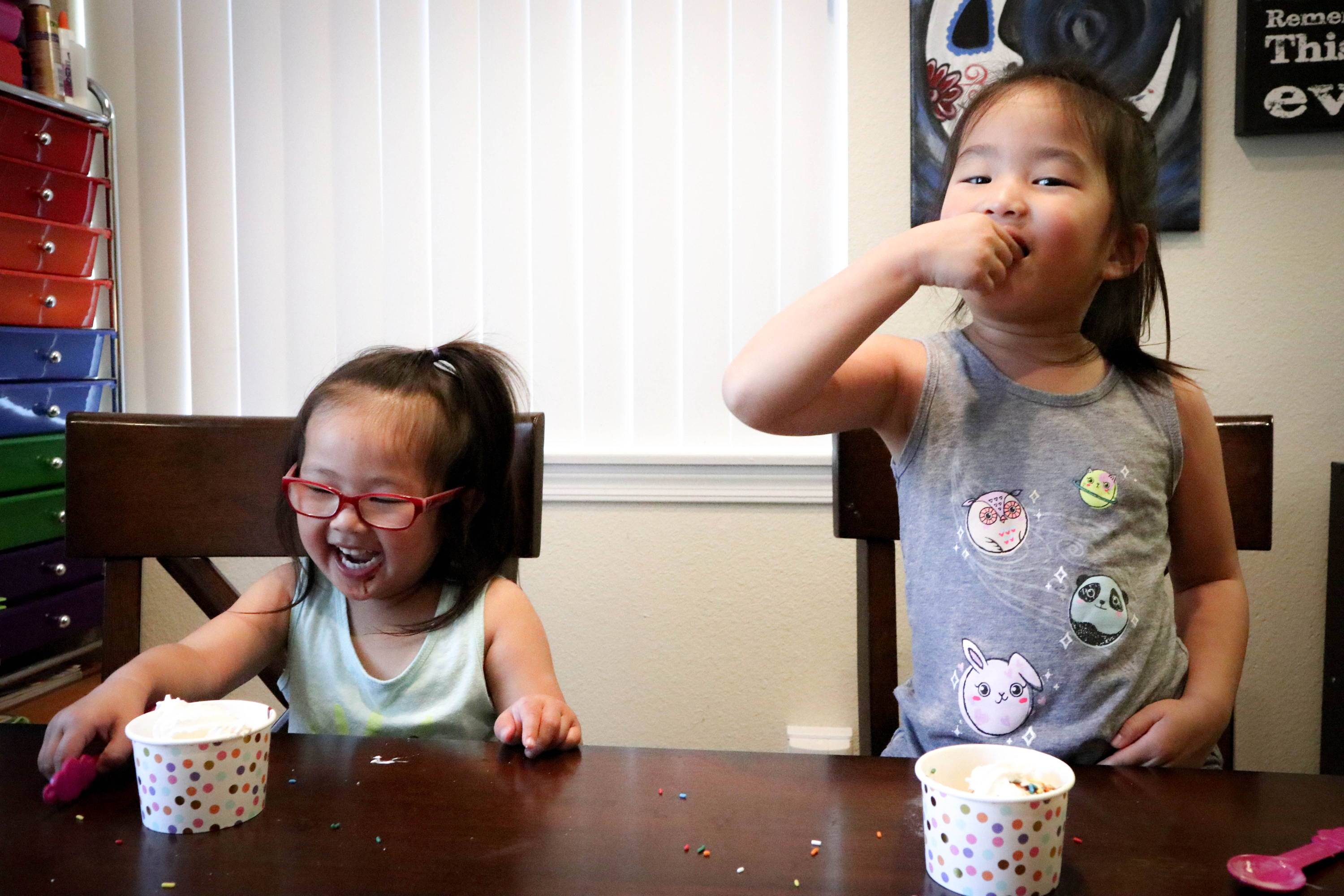 Sneaking in some sprinkles.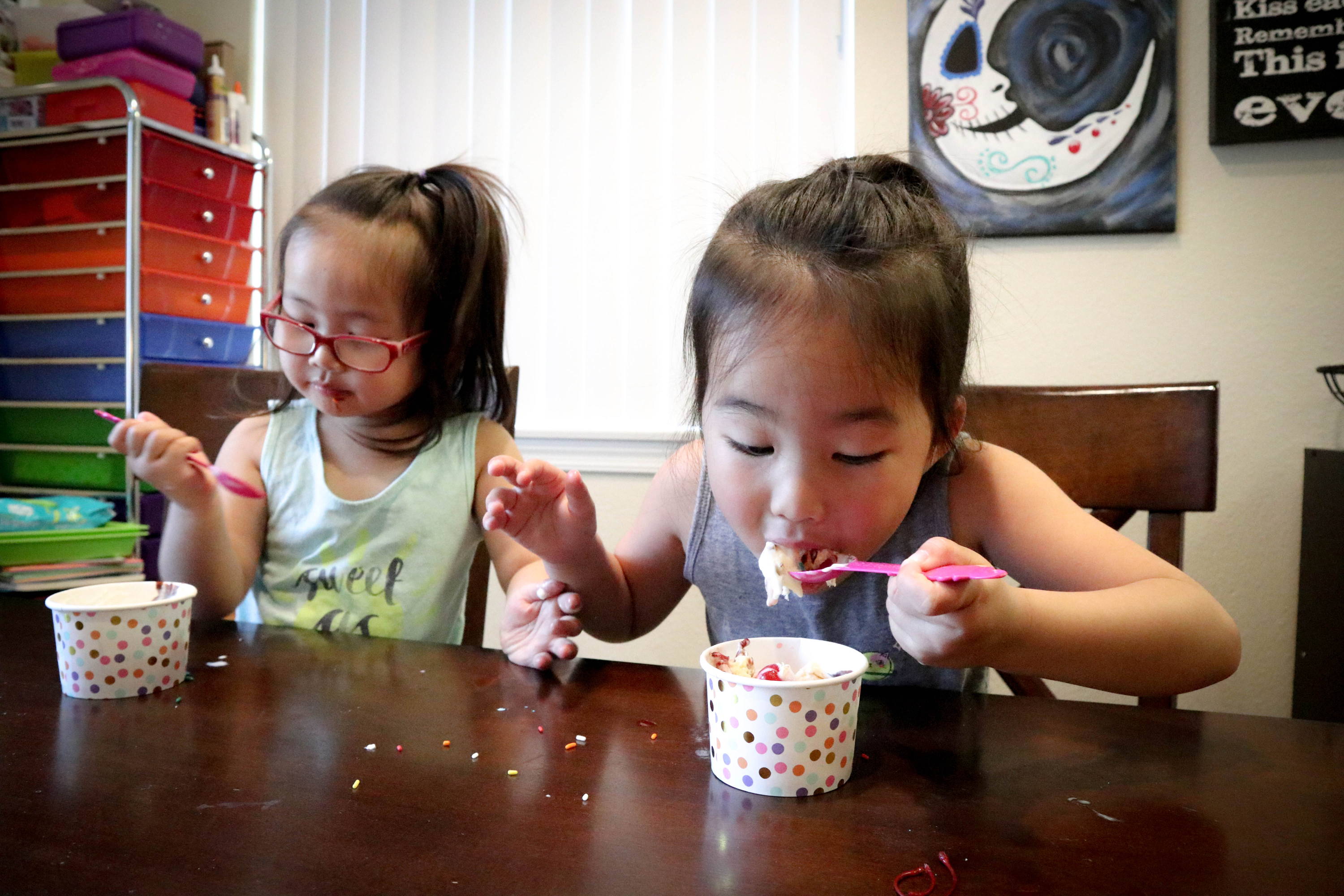 Enjoying the fruits of their labor!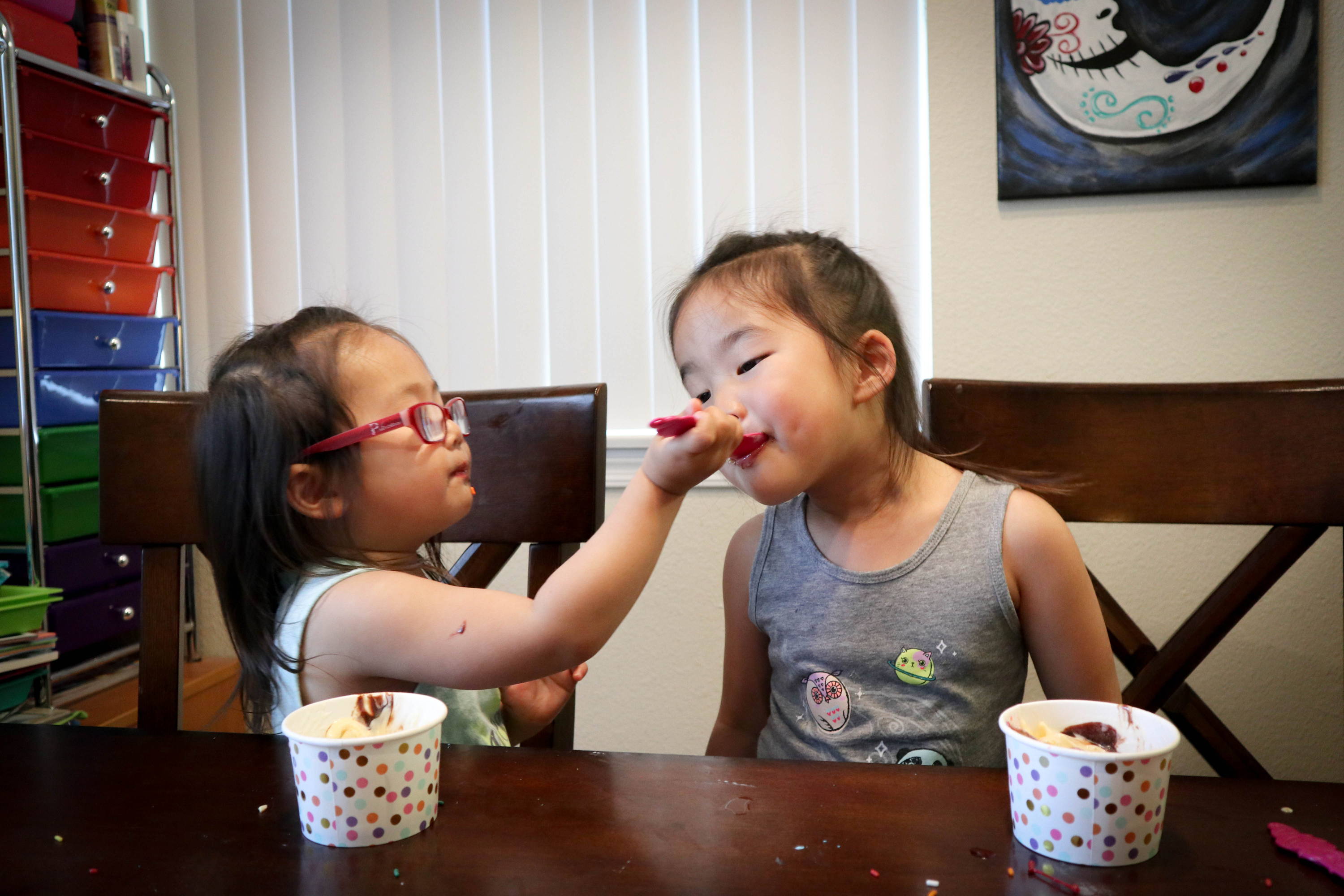 Sharing is caring and that's what sisters do best! (most days)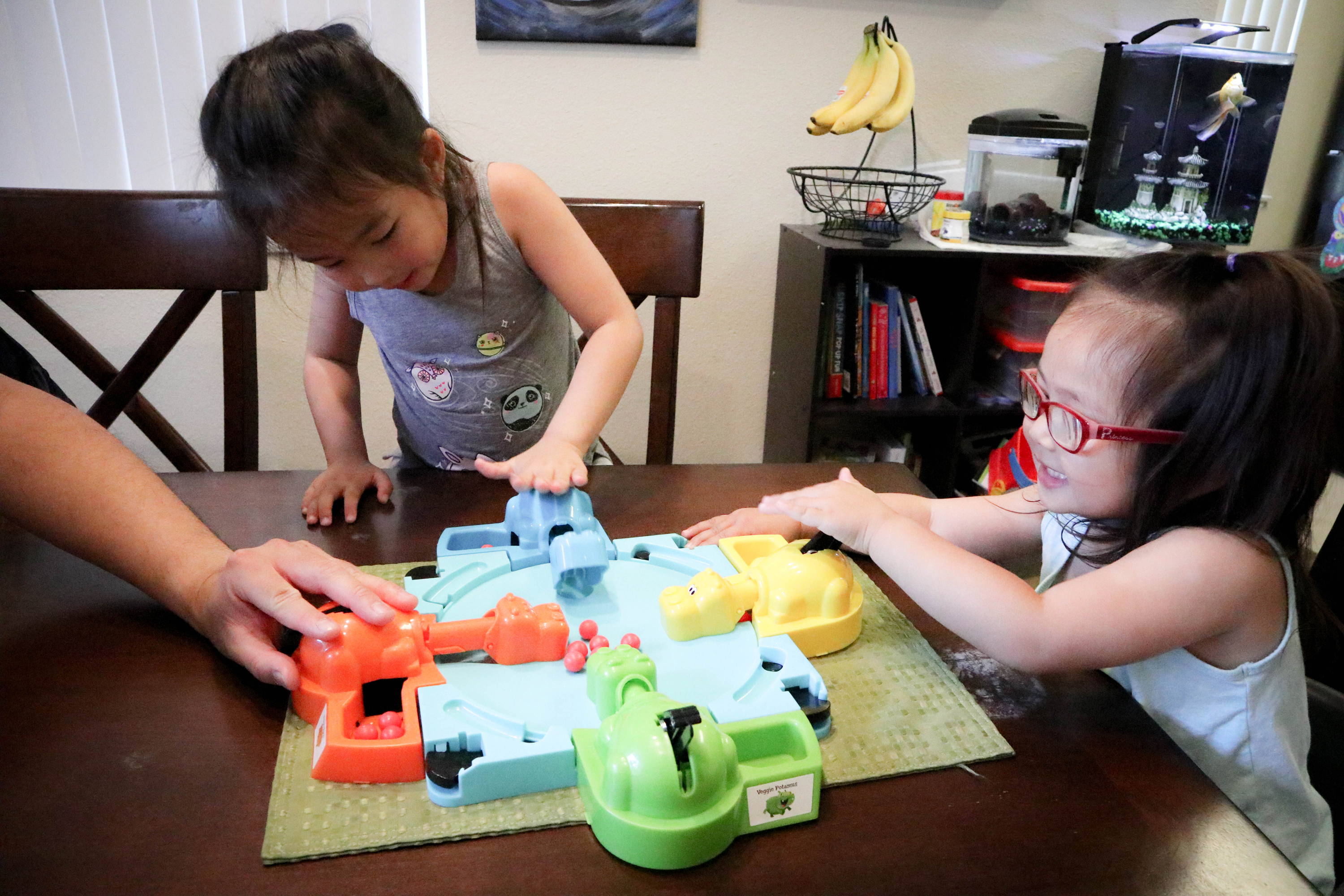 Game time! Hungry Hippos and trying to eat all the balls!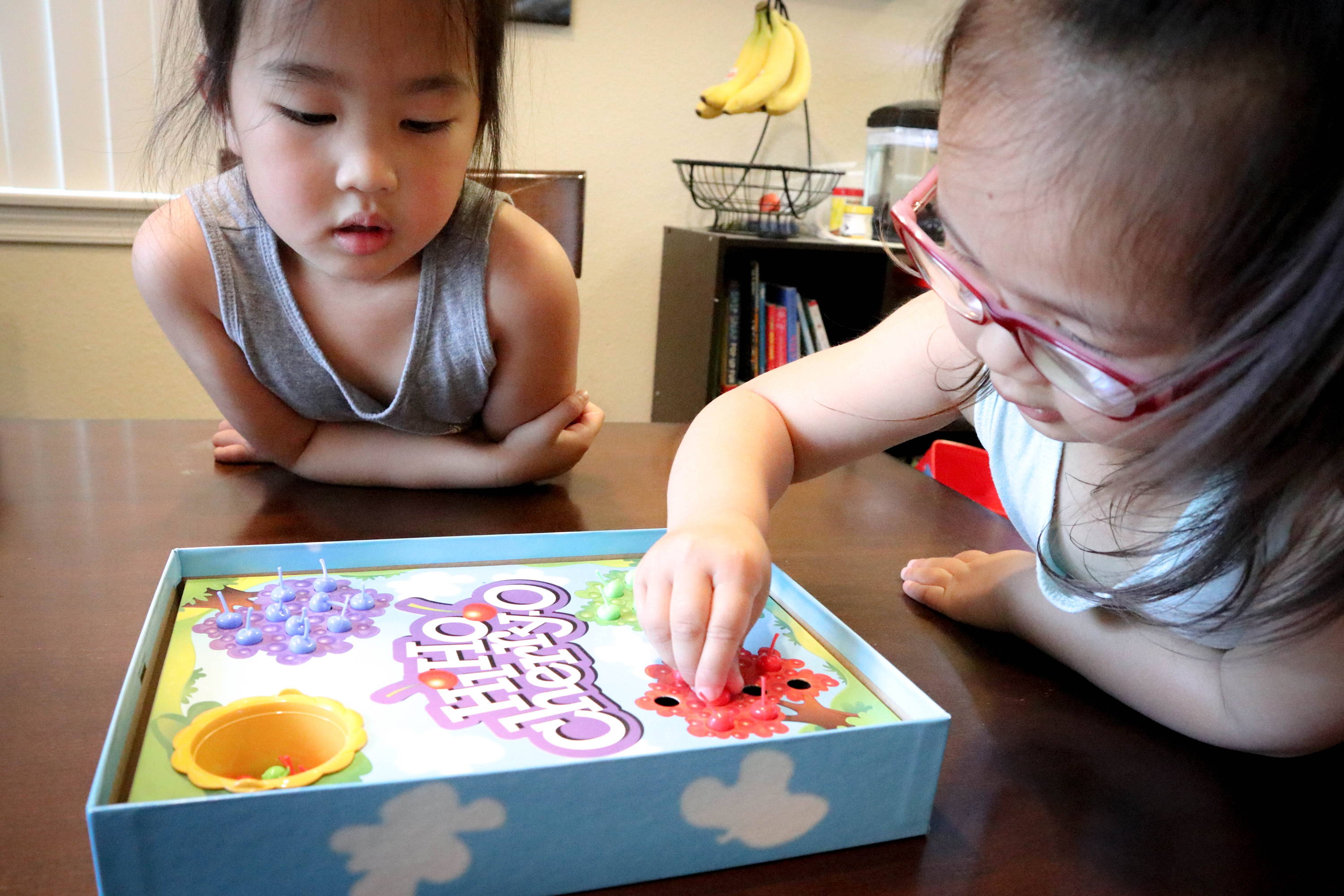 Counting cherries slowly and patiently waiting for turns.
We thoroughly enjoyed this activity and learned a lot about our girls during the process. Harper doesn't really like cherries but will eat one to show her sister she can. Zoey ate 5 cherries and loves chocolate and nuts on her sundaes - which is somewhat of a new development! Both girls are very competitive and like the idea of "winning" and there is no age too young to play together; whether they are actual games or made up games that your children concoct. I think the importance here is that no matter what you're doing, you're doing it together. The Date Night Box is a great way to keep things interesting and to have the element of surprise with your kids and keep them on their toes until your next adventure with them.

► Activity
Make ice cream sundaes & play games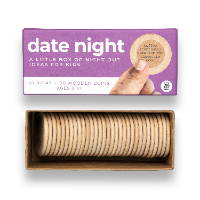 ► Age of child(ren)
2 & 4
► Length of time spent on activity (approx.)
1 hour
► Materials needed/chosen
Sundae Materials: Ice cream, chocolate syrup, caramel syrup, sprinkles, nuts, cherries, whipped cream
Games: We had a variety of games ranging from matching photos, puzzles, Hungry Hungry Hippo, and Hi Ho Cherry O.
► Any prep-work? If so, what?
No Prep work required. Just materials for making the sundaes and dusting off some games!
► Directions / What we did
We got our ingredients ready to make our sundaes and then made them. This was the first time we let them have full range of what they got and how much they got to put into their sundae (within reason). Zoey (age 4) loved scooping her ice cream while Harper (age 2) needed some assistance. They chose chocolate syrup, nuts, whipped cream, sprinkles, and a LOT of cherries on top. They enjoyed the freedom to create the culinary delights and we were surprised with their choices and the quantity that they chose. After making them, they enjoyed their sundaes with glee before we began playing our games.
Both girls had different ideas about what game they wanted to play, so we decided to do let each choose. First up was Hungry Hungry Hippos, their dad got into it (since there were four hippos) and we rotated the hippo colors to be fair to everyone. This was their first time playing Hungry Hungry Hippos and they had a blast!
We switched gears and set up Hi Ho Cherry-O as the second game. This was more of an educational game and the girls enjoyed practicing counting the cherries but definitely did not enjoy putting them back on their tree when their arrow landed on the bird, dog, or barrel.
► Possible ways to expand on the activity
I like to create and utilize everything to turn them into secretly educational activities. So, a possible way to extend the activity would be to utilize the ice cream sundae making to use for letter recognition. Have letters printed and then have your child search for the letter on labels. Another fun activity might be to "code" the sundae before you make it. Associate a color to an ingredient, for example: White - Vanilla, Brown - Chocolate, Tan- Nuts, Red - Cherries. Create a sundae code using either words or colors depending on the age range of your children. Then have them create it using the real materials in the order they created it.
► What would you do differently next time?
I don't think we could do anything differently with this activity, but maybe with more flavor choices of ice cream! We only had vanilla this time.
► What my child was able to do by themselves
Almost everything.
► What my child needed help with
Some parts needed adult help (jars, scooping). The games needed adult guidance. The eating part was the fun part and they did that without any help!
► My child's thoughts about the activity
Both girls LOVED this activity. They were introduced to two brand new games and made their own ice cream sundaes!
► Any other thoughts or info about the activity?
We had a blast and could have spent more time with the games but we had other commitments that cut the time shorter than they would have liked. They definitely could have continued playing and were engaged the entire time and were thrilled to be playing games. On a side note: we did need to have a conversation about winning/losing games and that it was okay to lose as long as you tried your best and had fun during the process. Zoey is going through a "I want to WIN!" phase and was upset when the games ended and she wasn't a "winner."
---
Jennifer N. is an educator and photographer converted to stay-at-home mother of two spunky girls. When she's not wrangling her two wildlings on one of their adventures, she is writing and documenting the joys of parenting and childhood one photograph at a time. After surviving two children under two, she believes she can take on the world.
Sign-up for our newsletter to receive monthly activity ideas & documentation, here. datebox