We all have those cold day blues where we wish we could play ball outside. Many parents don't want balls inside for fear of things getting broken. This activity solved that while also giving the kids problem solving skills and creativity through play. We were excited to create and play Indoor volleyball with a simple house item such as painters tape or masking tape. A item many people have in their home, simple clean up and endless fun!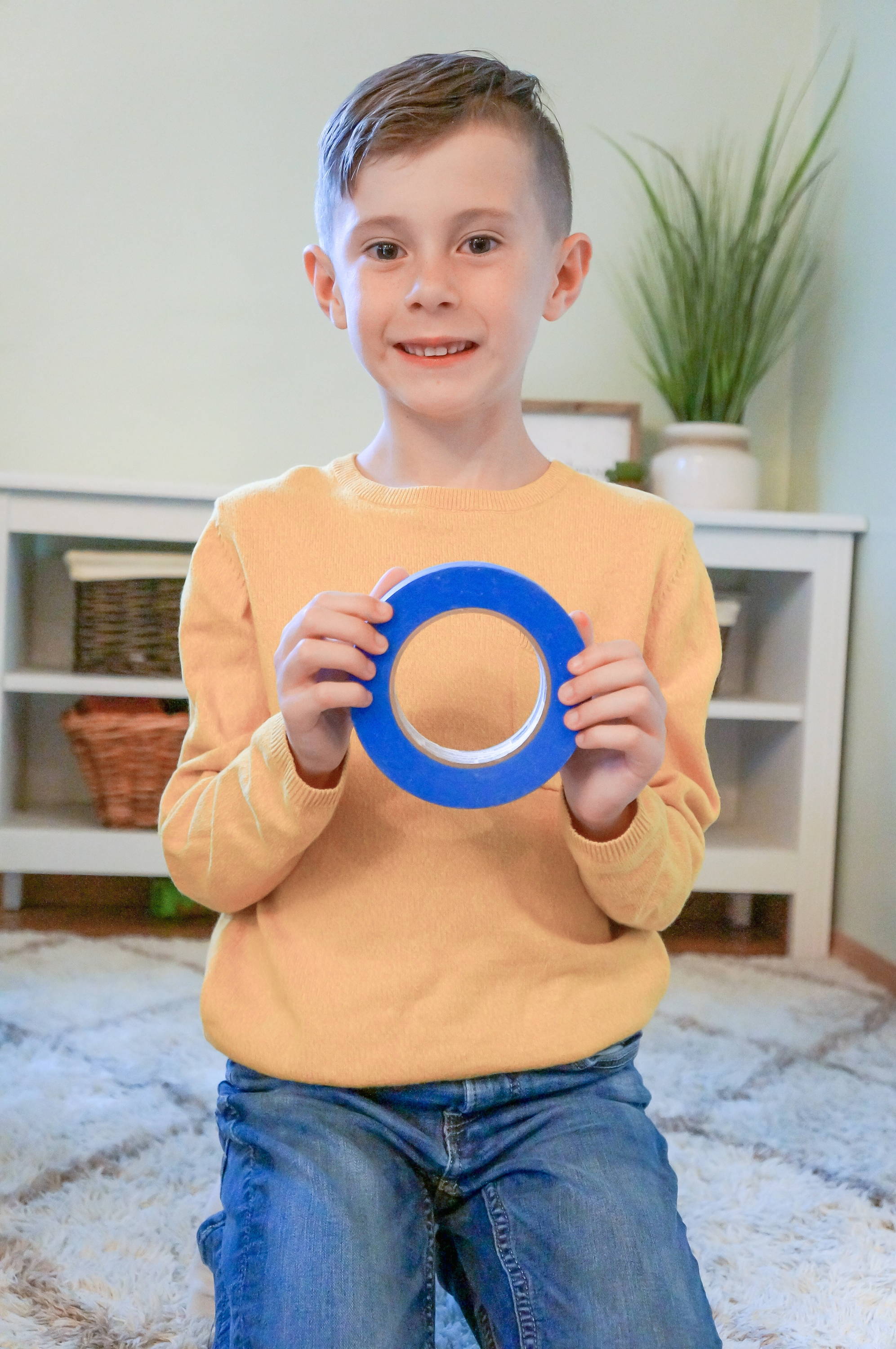 It's great you can do this on a whim, all you need is tape and a hallway! We have short hallways, so we decided to put a shelf parallel to the wall, worked great for our space. Love that you can improvise easily.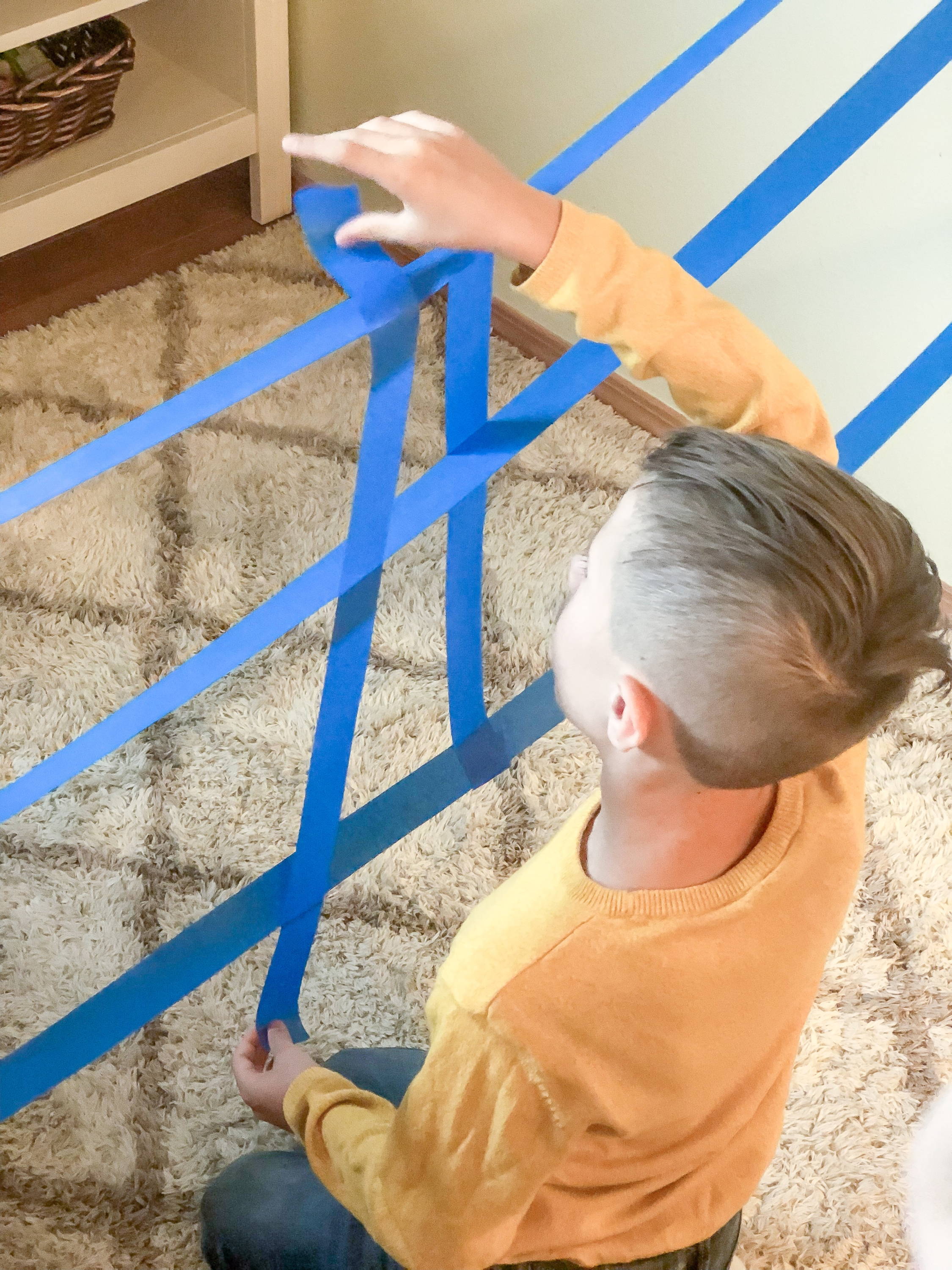 Once he build the horizontal net frame from the shelf to the wall, he started constructing the vertical lines one by one.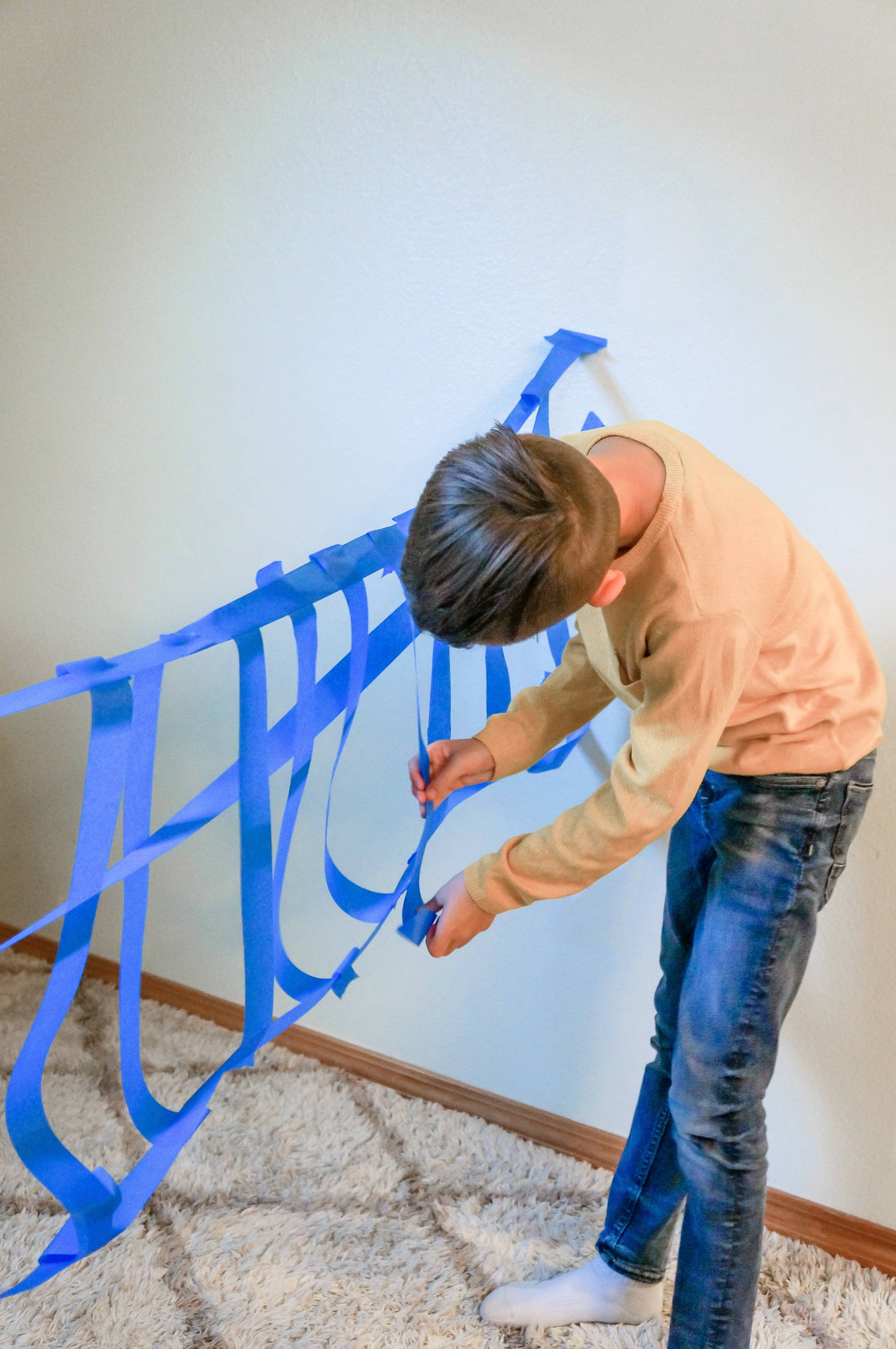 Tape is sticky and sometimes it was trial and error!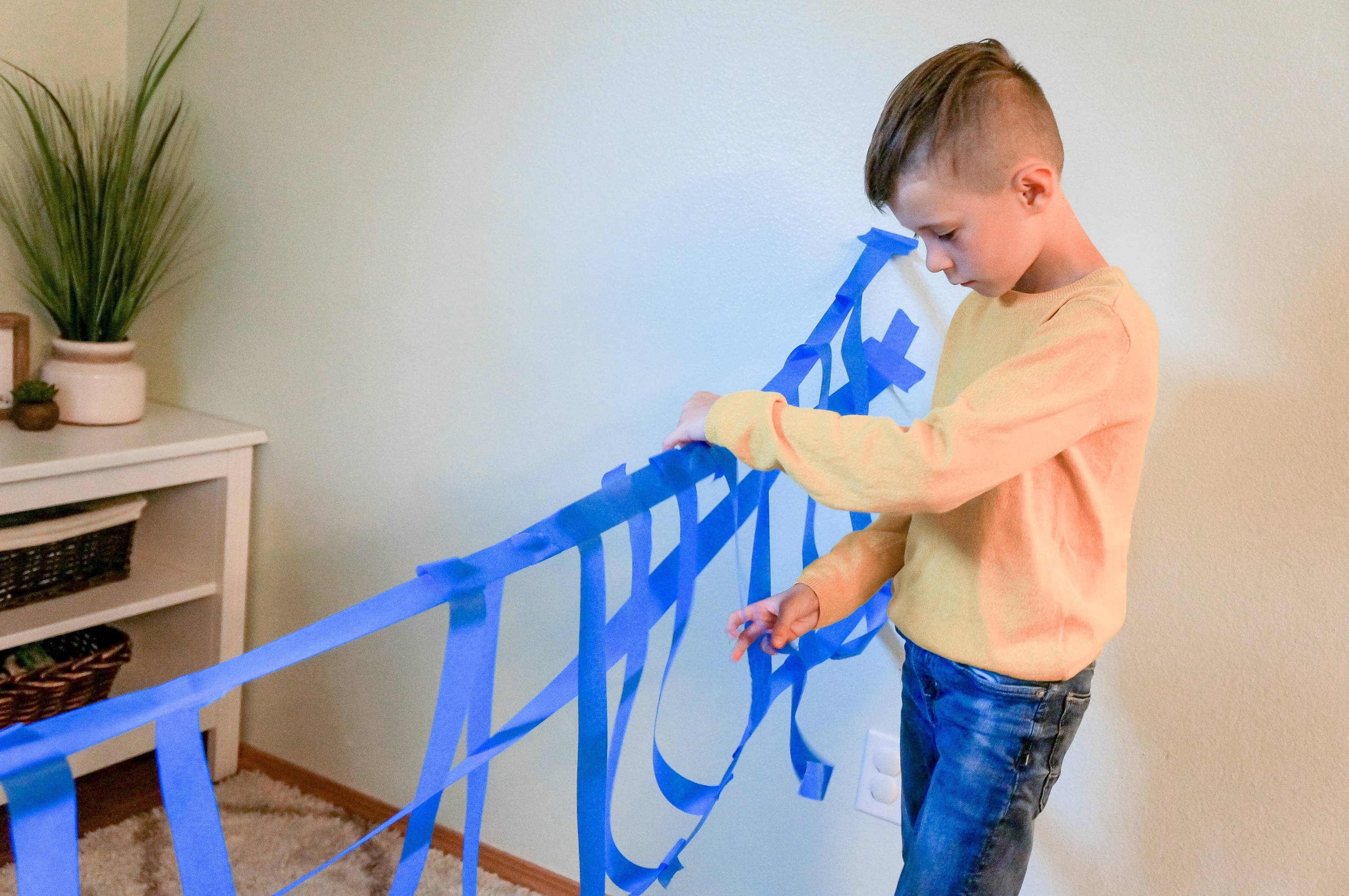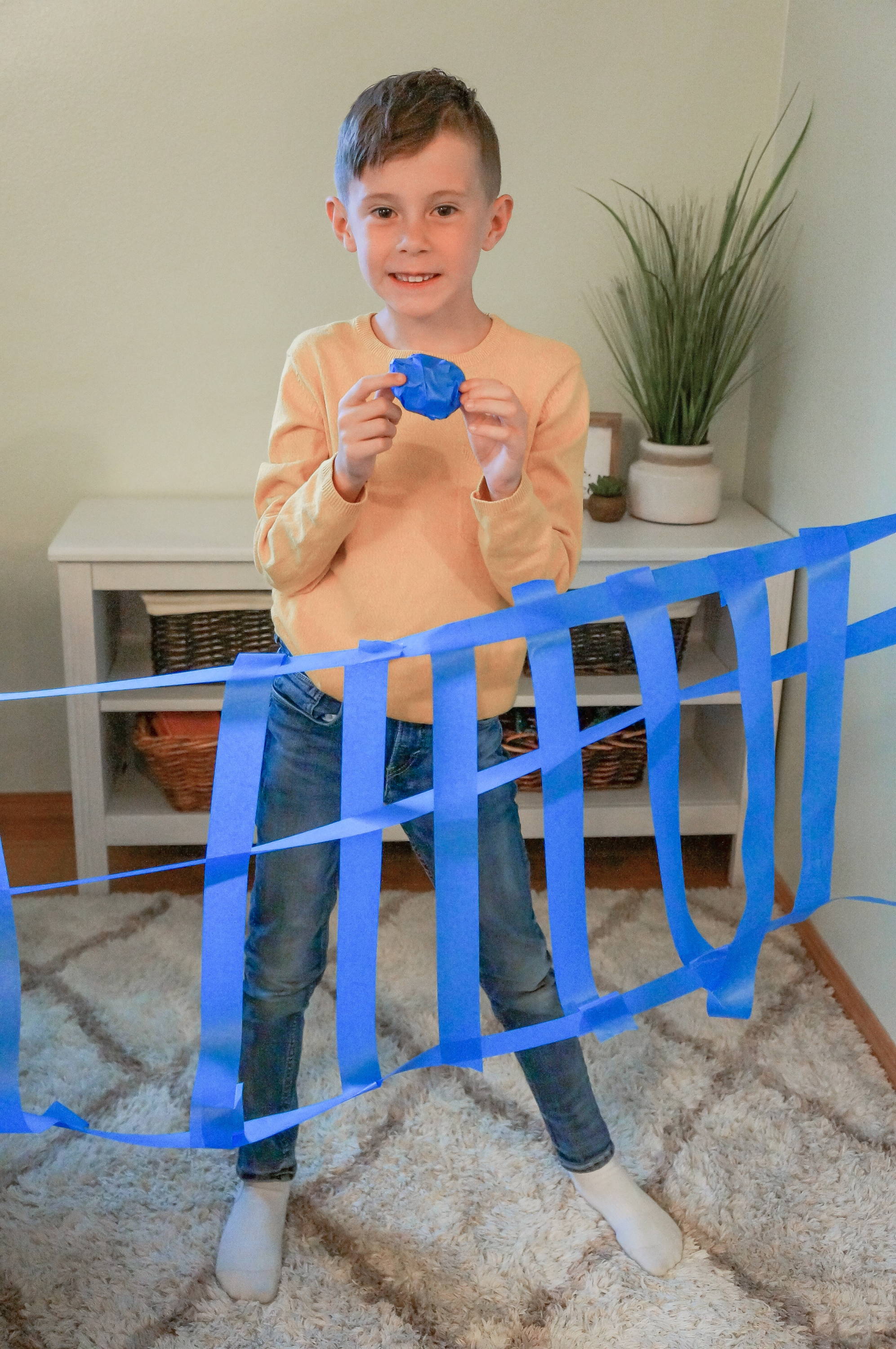 The net was complete and finally made the ball!!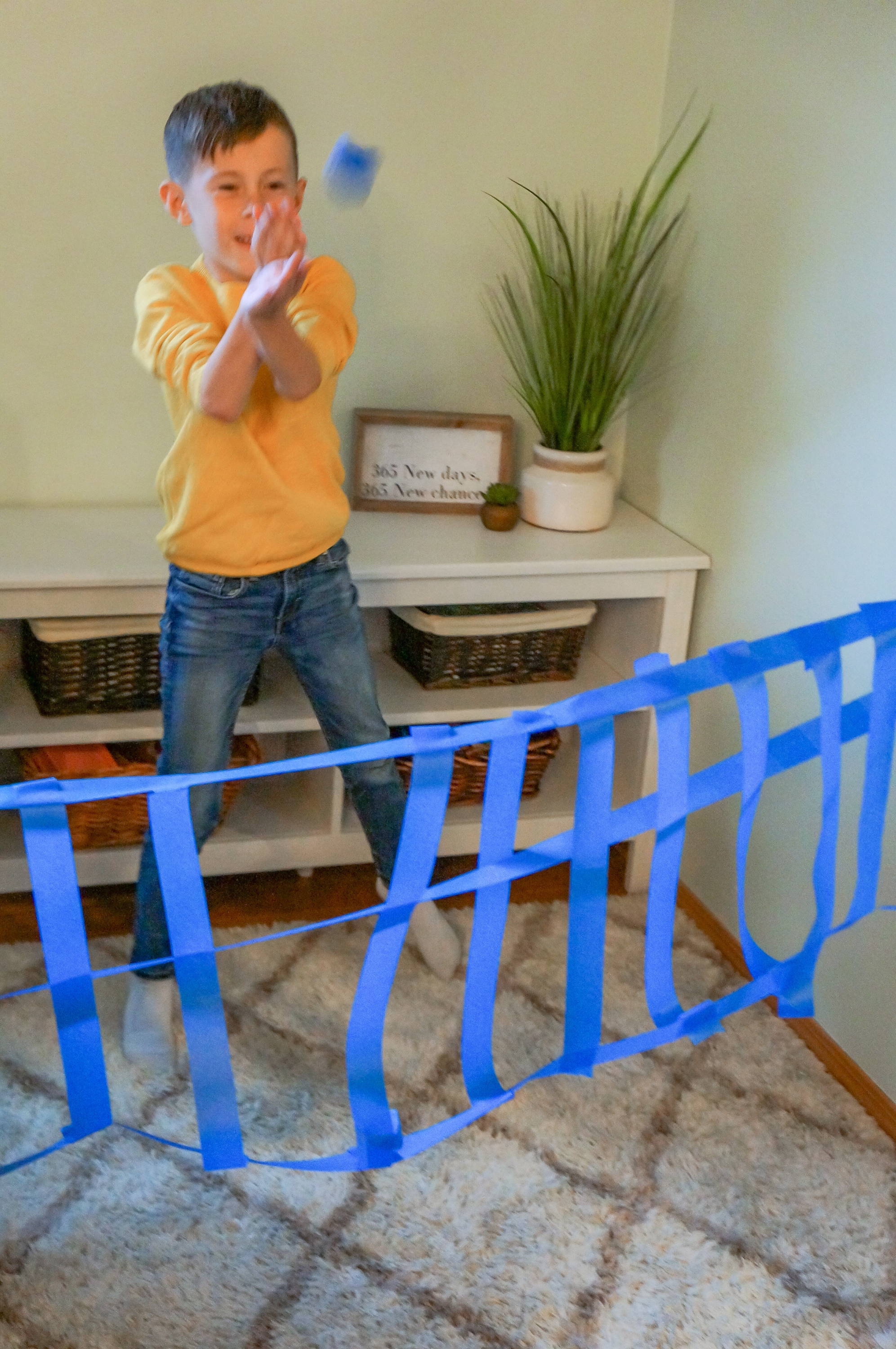 Time to play!! Bump, set, spike!!
With creativity, imagination a hallway and tape, your kids can create endless entertainment while getting some energy out safely inside. Not to mention the hand eye coordination the game of volleyball has to offer. I see us doing this activity throughout the cold winter months when we're stuck inside and even on play dates with friends.

► Activity
Make a volleyball net. Tape across a hallway. Volley a paper ball over.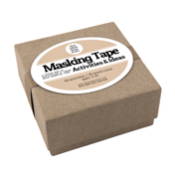 ► Length of time spent on activity (approx.)
20/30 minutes construction, longer playing with finished product
► Materials needed/chosen
Masking tape. Scissors if your child is unable to rip the tape.
► Any prep-work? If so, what?
We moved a shelf close to the wall, but a hallway works great too.
► Directions / What we did
We moved a shelf parallel to the wall to mimic a hallway. He then used two long pieces to make the top and bottom of the net from the shelf to the wall. Next he made a third long piece for the middle of the net as added support. To complete the net look, he made multiple medium stripes and added them from the top piece to the bottom piece and filled in the stripes all the way across. Finally the net was complete. Next came the ball. He decided to just roll the tape around itself into a ball shape and made it a desired size.
► Possible ways to expand on the activity
He realized how flimsy and sticky tape is and ultimately how tricky it can be to work with on a large scale. This would be great as a group activity to have more hands on help and the reward of playing in teams after as well.
► What would you do differently next time?
Come up with different ball strategies. His worked great for the first time doing this activity, but it was sticky to the touch and when it hit the net it'd also get stuck. Figuring out alternate ways to make a ball that would be less sticky to the touch. Maybe add in a few more supplies.
► What my child was able to do by themselves/needed help with
He needed some help with the longer pieces from the shelf to the wall. When he tried on his own they draped too low and stuck all together and he had to start over. Once he had that base, he was able to construct the rest on his own.

► My child's thoughts about the activity
He thought it was fun and challenging, and ultimately wished he made a bigger ball.
► Any other thoughts or info about the activity?
It was fun and easy clean up after!
---
Parent Blogger: You can find Kimberly on Instagram, here: www.instagram.com/juniper.sc
Sign-up for our newsletter to receive activity ideas & documentation, here. tapebox