It seems like we always have a trip planned. Between work, educational trips, and visiting family, we travel A LOT. Since the kids aren't always thrilled about being cooped up in a hotel or guest room, I thought it would be a perfect time for an Idea Box activity. Plus, the view from our 5th floor hotel room would be exciting to explore! The kids were unsure how paper and tape were going to turn into binoculars but they were eager to try.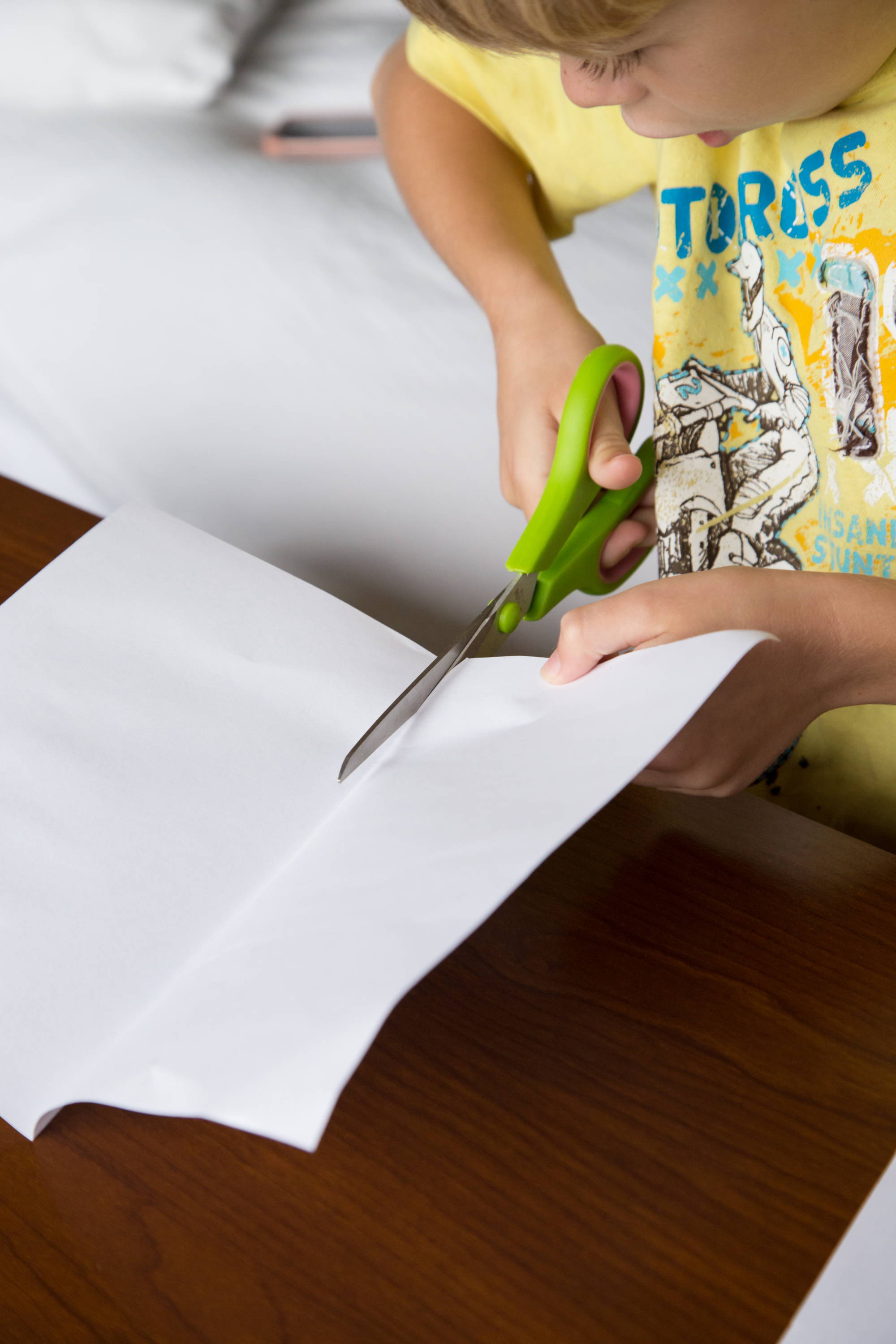 They started by folding their paper and using the fold line to cut it in half.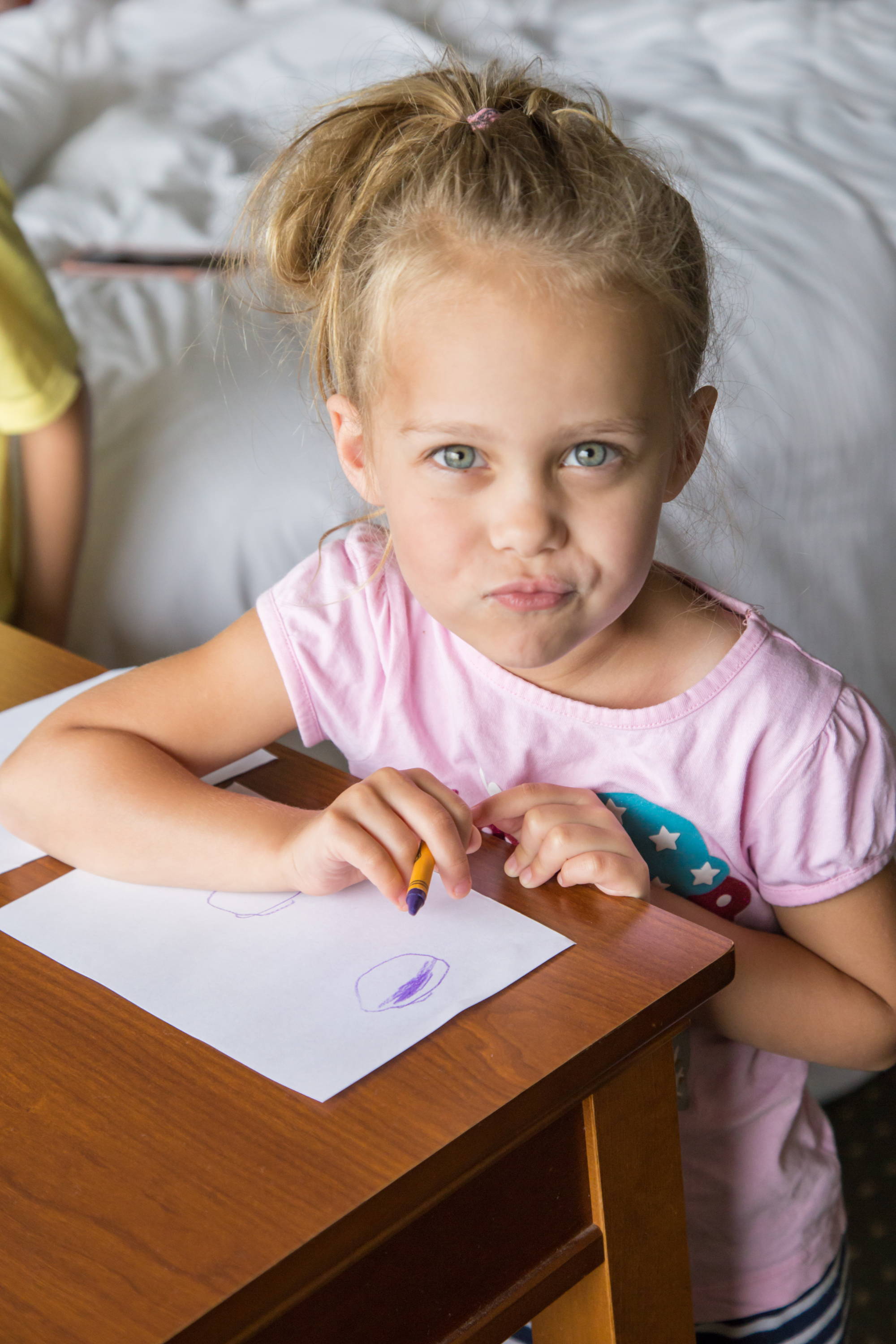 They chose to add a little flair by coloring their paper first. As you can see, Faithlynne is all about adding a little flair.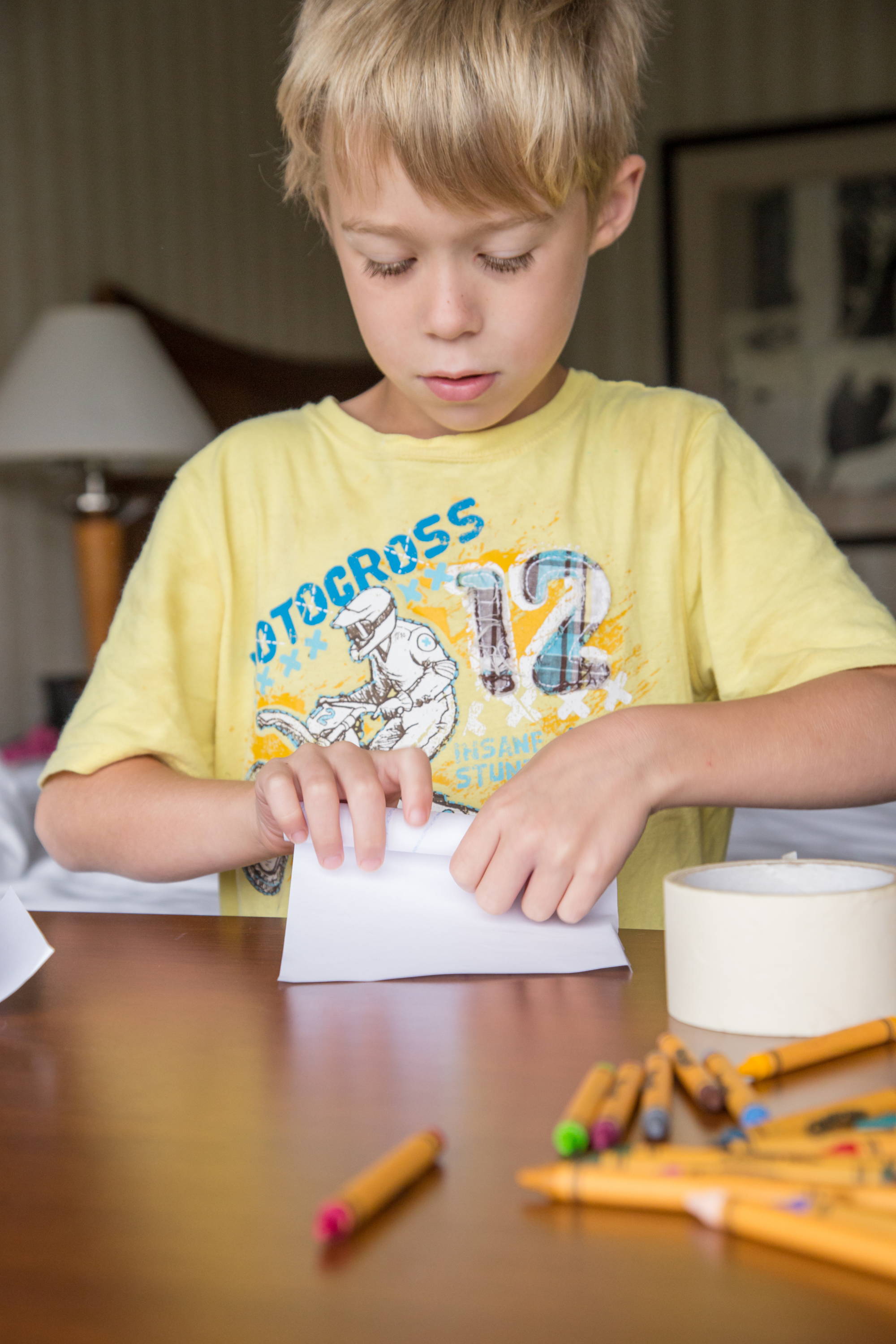 It took a couple of tries to get the paper rolls the right size. Stephen kept measuring by holding it up to his eyes.
When it came time tape the pieces together, it got a little tricky. After a few attempts, Faithlynne asked for some help from daddy. He held the rolls and she put on the tape.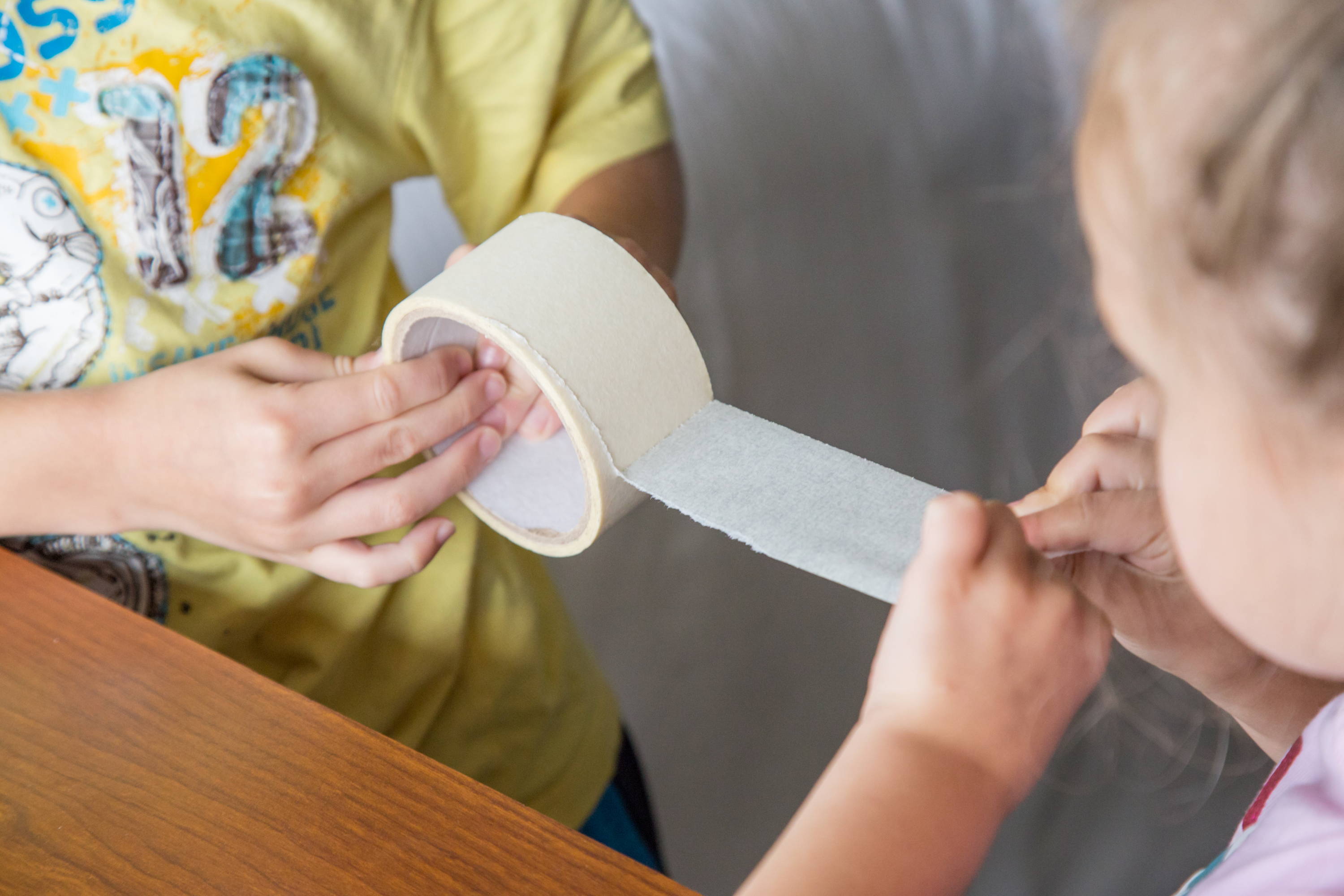 They learned that it was easier to work together to get the tape strips.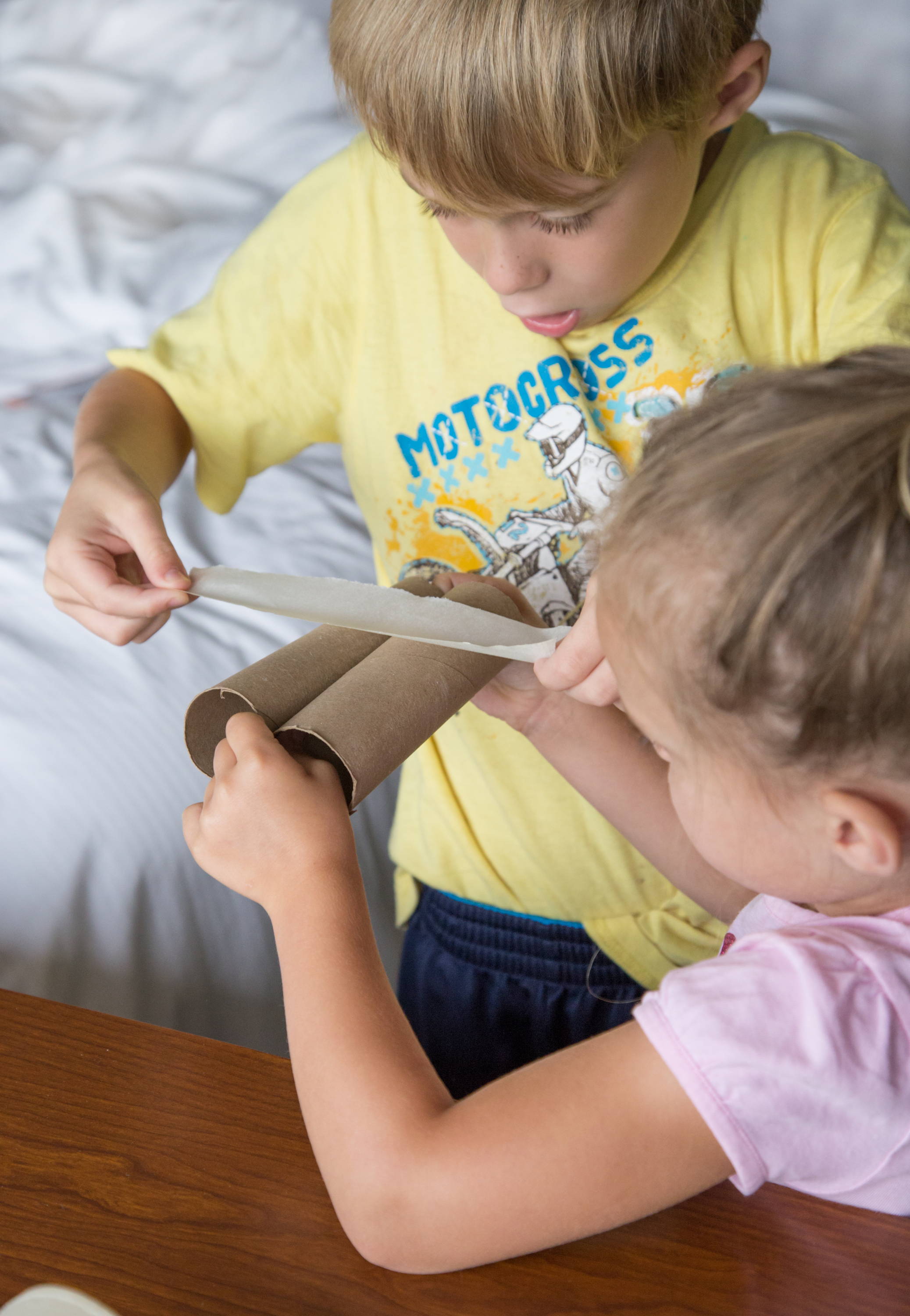 Stephen had the idea to also try a paper towel roll. They cut it in half and worked together to tape them to each other.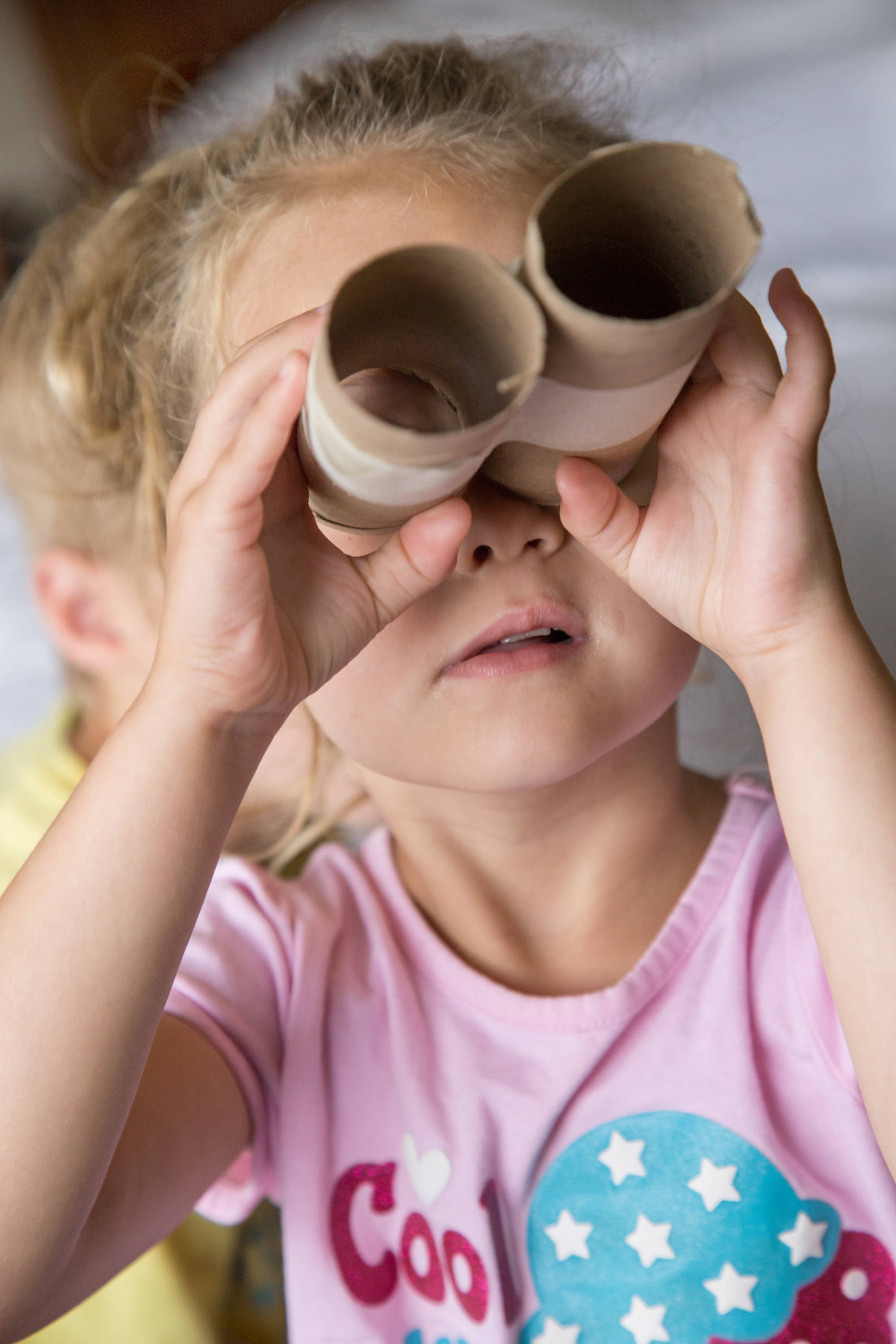 What a fun way to explore a new space!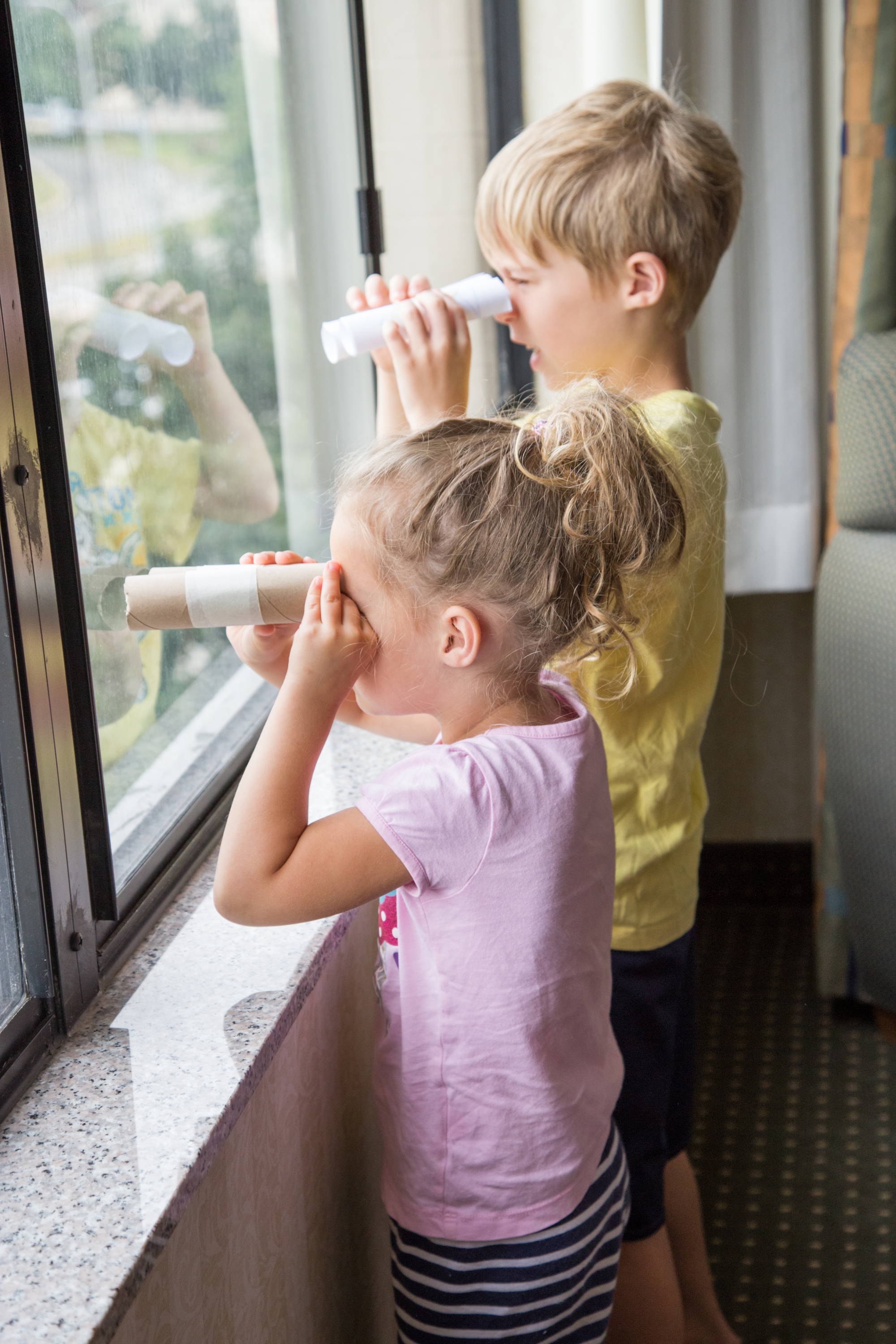 They really enjoyed looking out the big window for cars, airplanes, and people.
This was such an entertaining activity for the kids and for us as parents to watch. As they played, I kept thinking of how many different ways this activity could be expanded for even more fun. The possibilities are really endless! There have already been talks about creating more binoculars for hikes and going to the lake so I know this is a project that we will be doing again soon.

► Activity
Make binoculars. Roll up & tape seams of two pieces of paper- tape rolls together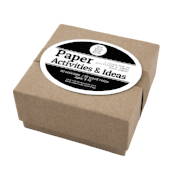 ► Length of time spent on activity (approx.)
25 minutes
► Materials needed/chosen
Computer paper, scissors, crayons, tape, paper towel roll
► Any prep-work? If so, what?
Gathering supplies
► Directions / What we did
The kids colored their paper and then folded and cut in half. Then, they rolled up their sheets and taped the seams. After they taped their two rolls together to create the binoculars, they used them to search for objects.
► Possible ways to expand on the activity
A few options to expand this activity popped into my head as the children were creating their binoculars.
1. Decorating the papers with makers, stickers, or glitter.
2. Experimenting with different types of paper such as paper towel rolls, toilet paper rolls, construction paper, and computer paper.
3. Playing I-Spy games once they are finished.
► What would you do differently next time?
Next time I would grab smaller scissors for my 5 year old. She struggled a little bit with the big scissors at first.
► What my child was able to do by themselves
Decorate, fold, cut, and roll their paper sheets. My son was able to tape his paper rolls together by himself.
► What my child needed help with
My daughter needed help taping her two paper rolls together.
► My child's thoughts about the activity
The children really enjoyed this activity. They didn't fully understand how it was all going to come together when they first started. Therefore, it was exciting when they started to see it take shape.
► Any other thoughts or info about the activity?
The kids really enjoyed making their binoculars. It was a great activity to pass some time while we were in a hotel room.
---
Denae is a doula and photographer. When she isn't editing photos or at a birth, she is trying to keep up with her 3 energetic kids. She is married to her wonderful, adventurous husband who doesn't know how to sit still. This leads to lots of family adventures, but they're always excited to see where each journey will take them.
Sign-up for our newsletter to receive activity ideas & documentation, here. paperbox