Who doesn't love snowflakes? Zoe is a huge fan of Frozen and everything winter. Most days she will walk around the house pretending to shoot ice and snow from her hands. So, what better activity than to make some paper snowflakes to create her own little winter wonderland.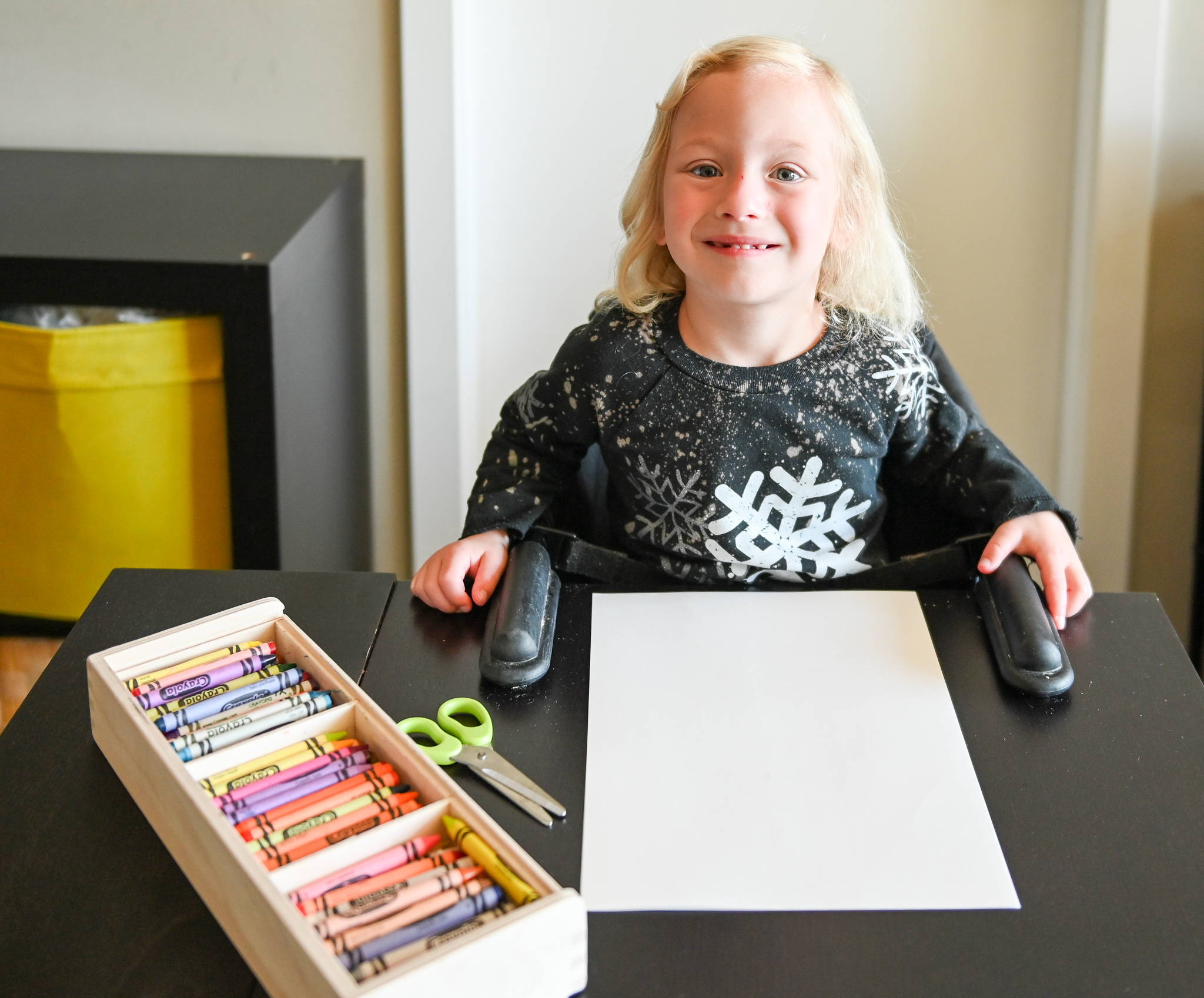 Zoe is ready to make some snowflakes.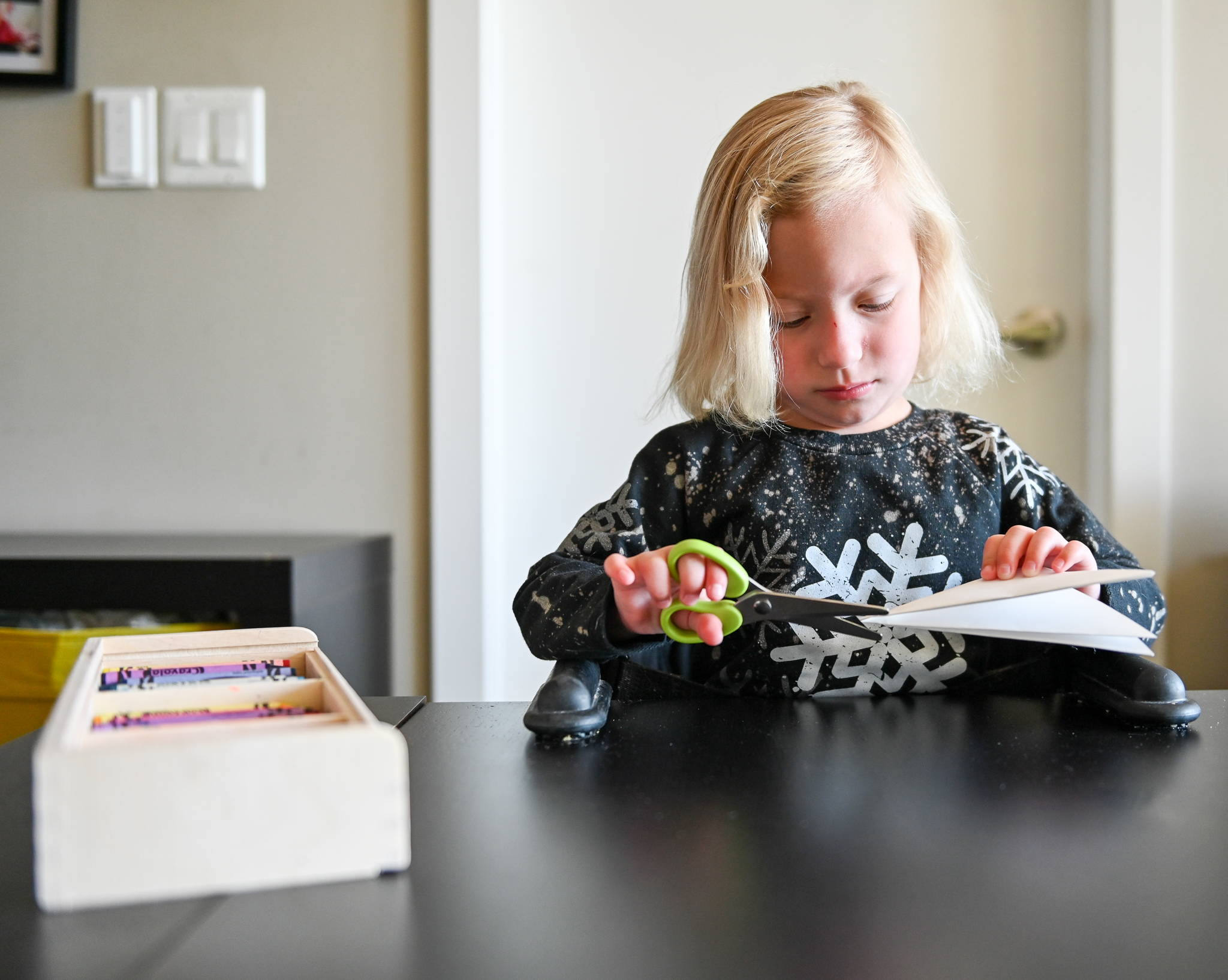 Zoe liked practicing cutting the snowflakes.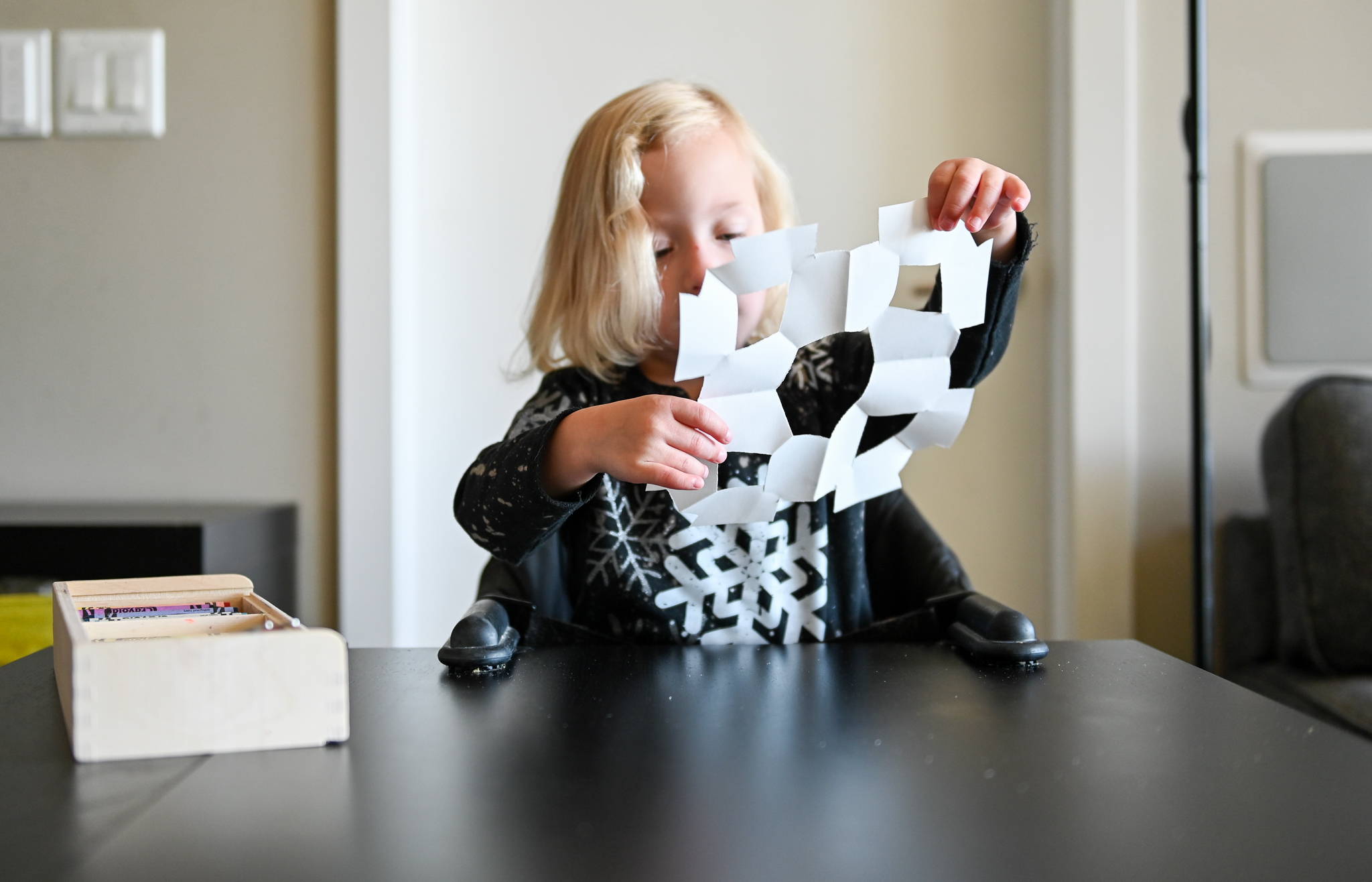 Wow! Look at how it turned out! Zoe was so excited when she saw the pattern.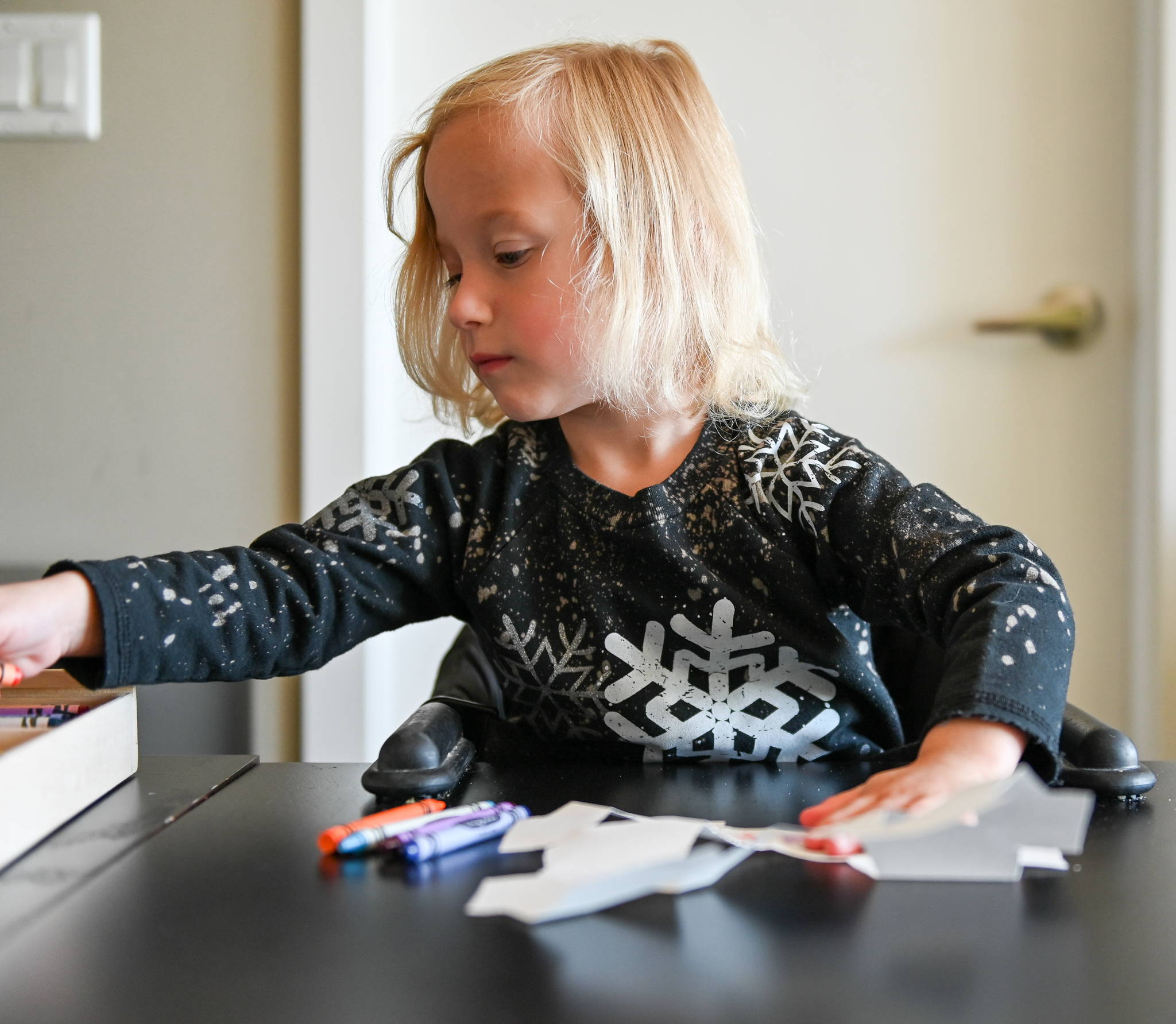 Zoe loved coloring the snowflakes. She took her time to make sure they were perfect.
Zoe had an amazing time making the snowflakes today. Not only was this activity fun, but she was also able to practice different skills (folding and cutting). As she gets more skilled with the scissors, this is definitely an activity that she could do independently and I am sure she will fill our house with snowflakes.

► Activity
Make paper snowflakes & decorate with them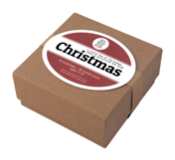 ► Length of time spent on activity (approx.)
30 minutes
► Materials needed/chosen
Paper, scissors and crayons
► Any prep-work? If so, what?
I pre-cut snowflakes
► Directions / What we did
Since Zoe struggles with cutting, I pre-cut the snowflakes for her to decorate.
1. Fold a piece of paper diagonally into a triangle, cut off excess on the bottom.
2. Fold in half two more time.
3. Cut desired design into paper making sure not to cut the paper in half.
4. Unfold paper to reveal your design.
Once I was finished cutting out snowflakes I gave Zoe a chance to try. I gave her a pre-folded piece of paper to practice cutting. We then unfolded the snowflakes and she decorated them with crayons.
► What would you do differently next time?
Next time I would use different colored paper, and perhaps some glitter to add some more color and sparkle. I would also use a thinner paper and maybe draw cut lines so it would be easier for Zoe.
► What my child was able to do by themselves / needed help with
For this activity Zoe needed help folding and cutting. She was able to colour the snowflakes on her own.
► My child's thoughts about the activity
Zoe liked revealing the different designs and colouring the snowflakes.
► Any other thoughts or info about the activity?
I think this is a great activity to do with toddlers and young children. There is minimal prep time and very few materials needed.


---
Parent Blogger Bio: Dawne is mom to Zoe, an ex 28 weeker with hearing loss. Together, with her husband Matt, she is learning to navigate life with a strong-willed 4 year old, learning American Sign Language and juggling Zoe's many appointments. Its a tough job, but she wouldn't trade it for the world.
Sign-up for our newsletter to receive activity ideas & documentation, here. chrisbox