If you have a little artist, this is a great activity for you to do with your child. We have two budding artists who love painting but sometimes brushes can get boring. Introducing...marble painting! They were excited to see what we were doing with the marbles and once the paint was on the paper a happy mess ensued.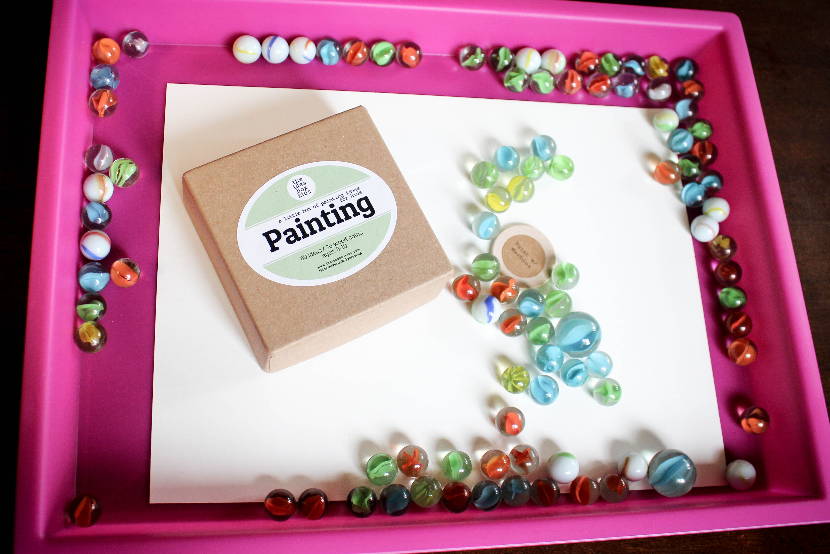 Our materials for our activity!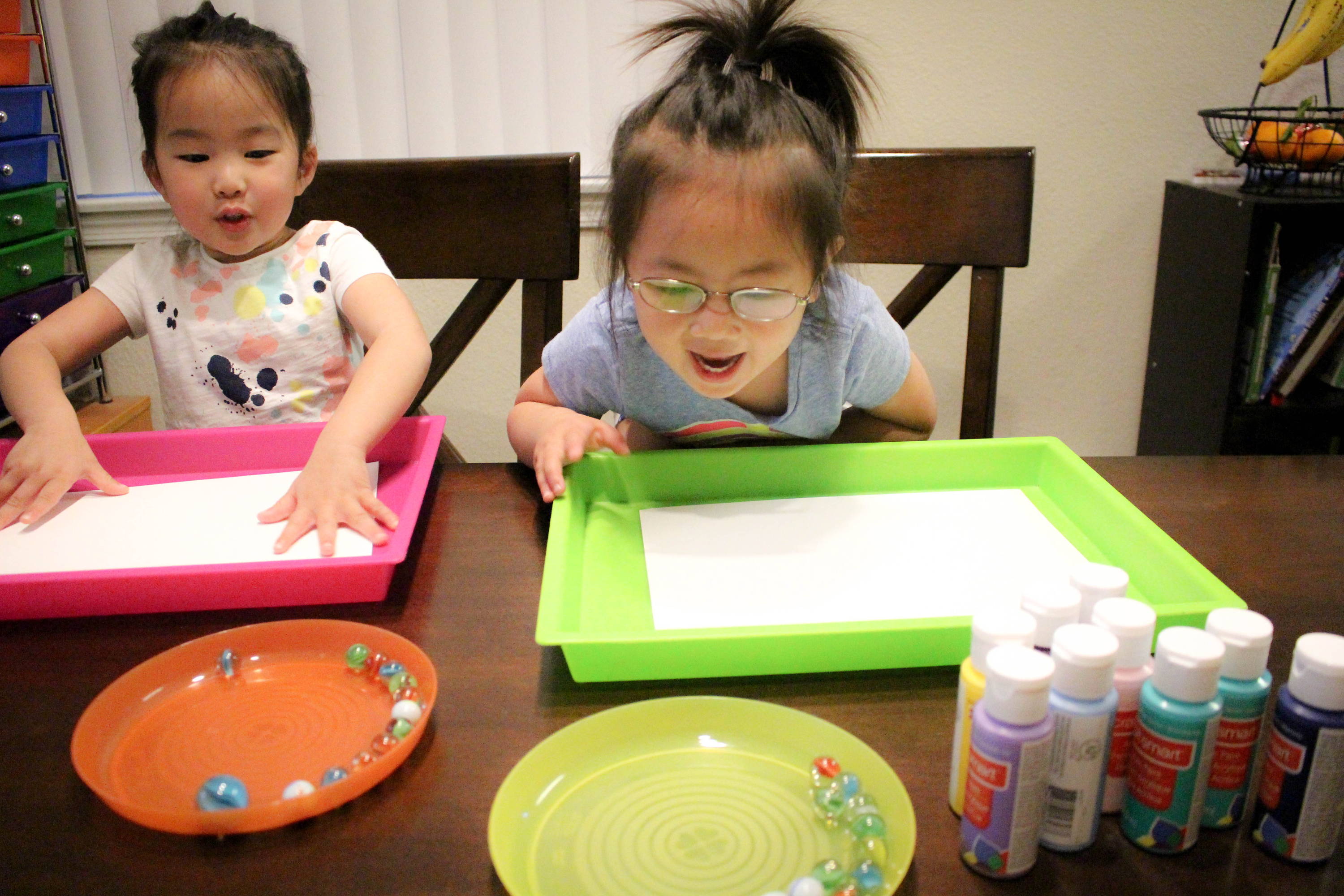 The girls are ready to get rolling with marble painting.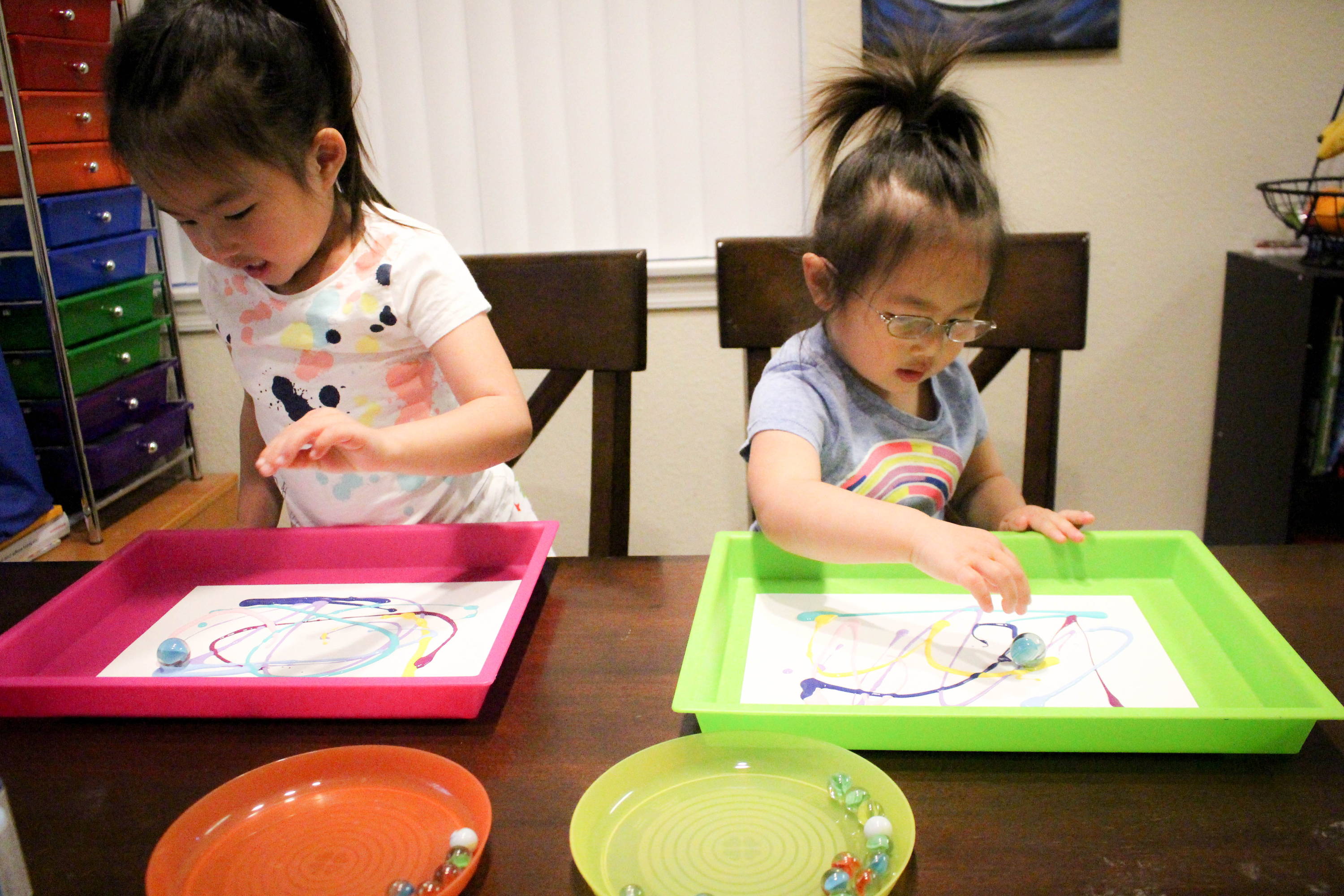 They were timid at first adding marbles carefully one by one.
Slowly getting the hang of it.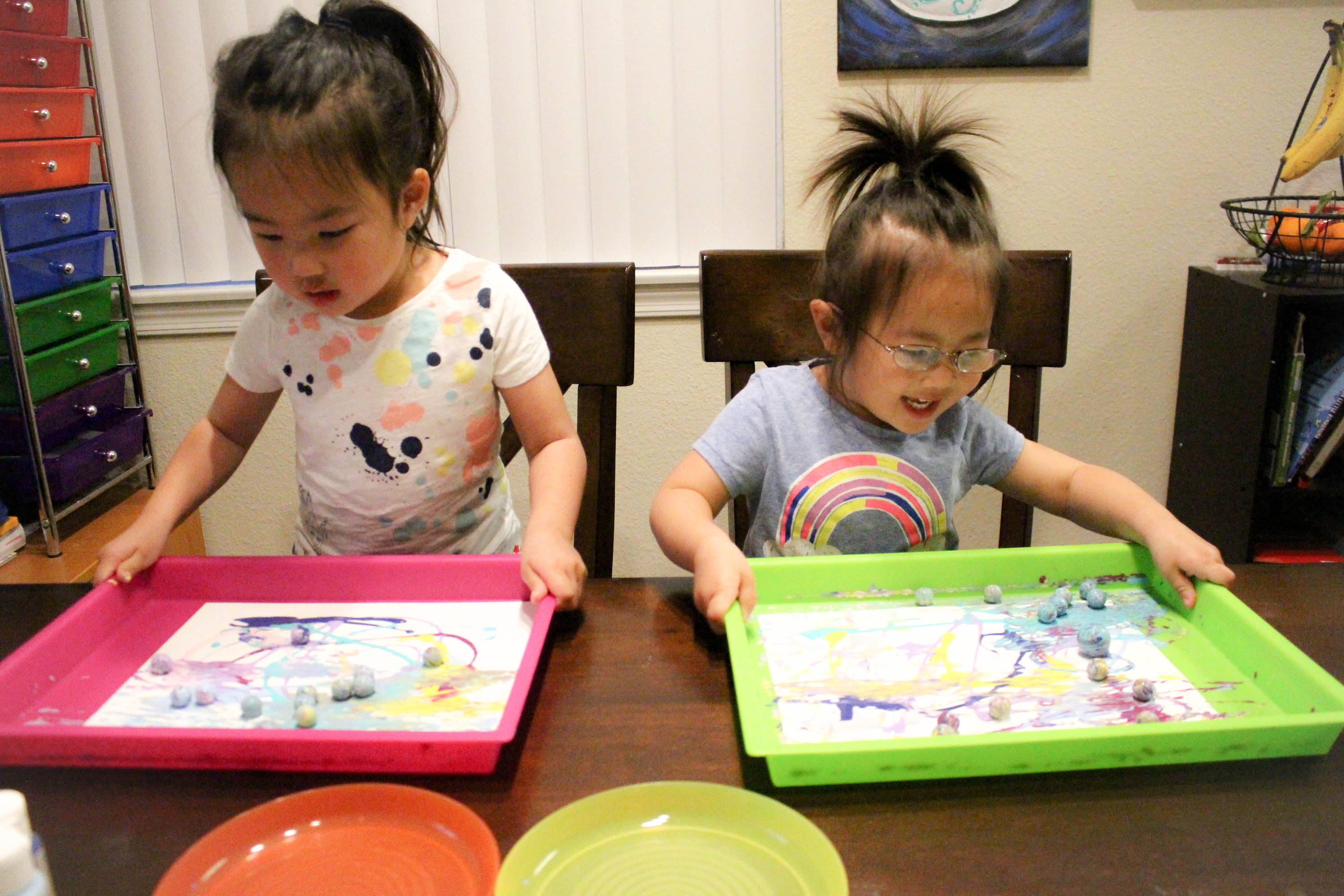 Then they let the good times roll!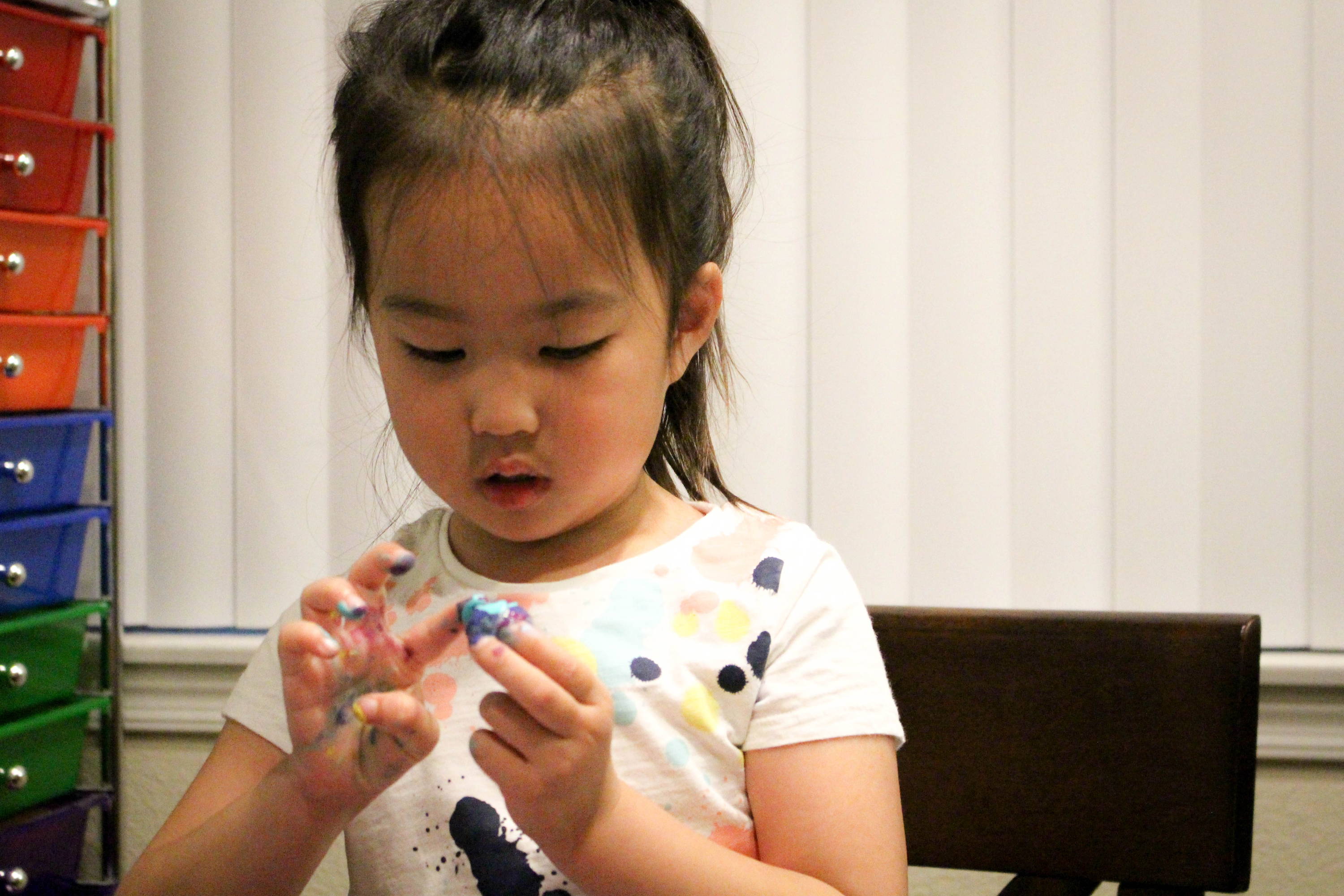 Adding some more paint to the marbles.
Onto their second piece of paper and now dipped marbles before rolling.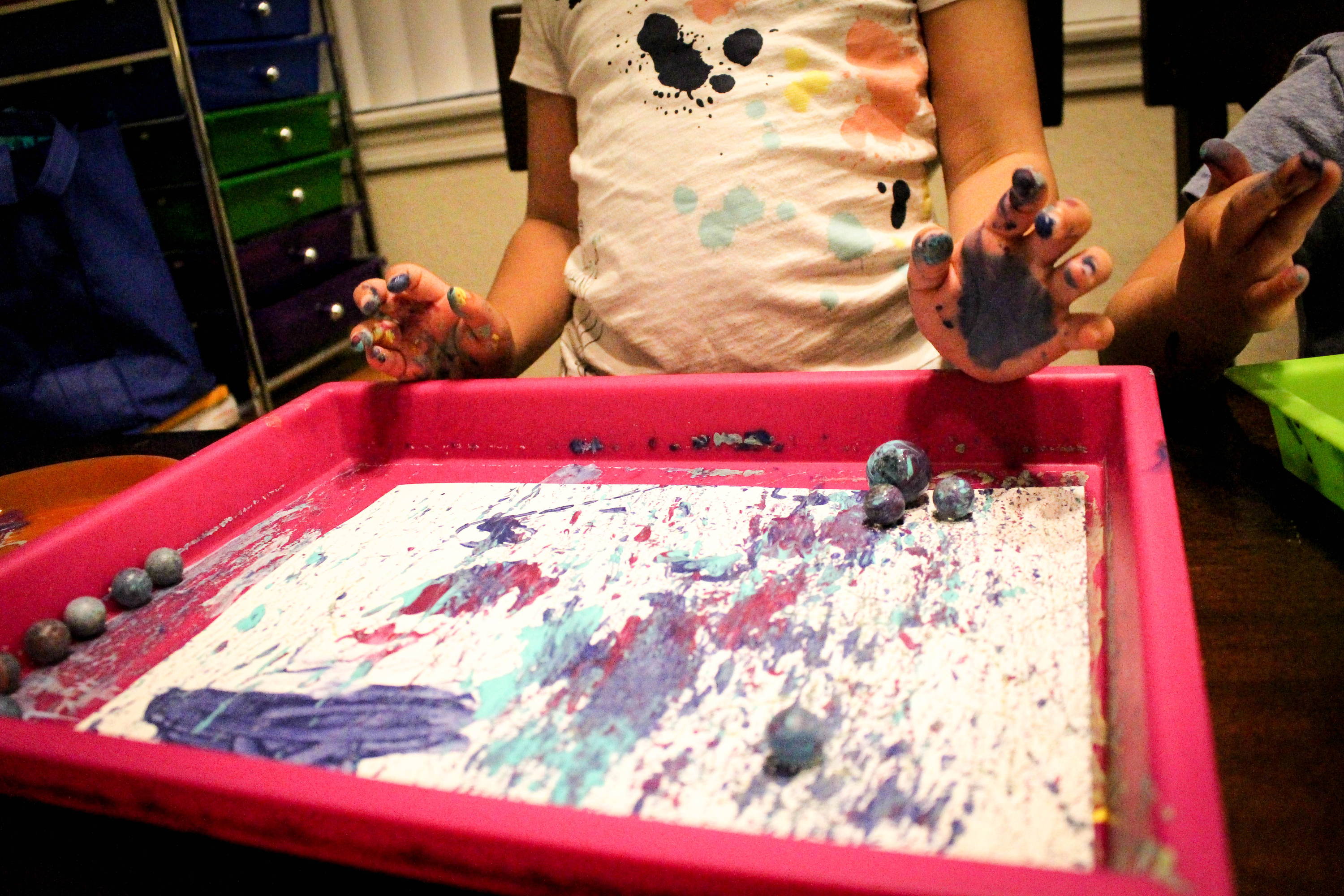 A happy mess and a toddler masterpiece!
Whether you incorporate this into your paint tool box permanently or bring it out once in awhile, this activity is sure to be a hit with your children. The marbles give a different medium for your children to explore their creativity and paint until they lose their marbles!

► Activity
Paint with Marbles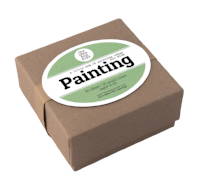 ► Age of child(ren)
2 & 3
► Length of time spent on activity (approx.)
45 minutes
► Materials needed/chosen
Paper, Paint, Marbles, Tray (optional)
► Any prep-work? If so, what?
No prep work is necessary other than gathering the materials
► Directions / What we did
We did this activity two different ways! The first way we did this activity is we put paint on our paper, added the marbles and then used our tray to roll the marbles around our tray. The marbles rolled through the paint and around the paper. The second way we did this activity is we dipped the marbles in paint and then painted with the marbles or rolled them around again after we dipped them in paint.
► Possible ways to expand on the activity
A couple ways to expand on this activity is utilizing specific colors (primary colors for example) and using the marbles as a way of mixing the colors to get secondary colors. It would be a great way to not only paint and explore art but to discuss colors and how primary colors can be used to get secondary colors.
► What would you do differently next time?
Honestly, I don't think I would do anything differently. I would definitely have more paper as we ran out!
► What my child was able to do by themselves
Most everything
► What my child needed help with
The paint. I delegated the paint as my kids tend to be a little paint/squirt happy.
► My child's thoughts about the activity
Both my 3 year old and 2 year old loved this activity. They are both paint lovers so adding the marbles blew their mind. They had fun not only dipping the paint but also rolling the marbles around in their trays to move the paint.
► Any other thoughts or info about the activity?
I think that this is a GREAT activity for children of all ages. Younger children would enjoy it this way and older children may enjoy this activity as a way of expressing themselves creatively and finding different ways to utilize the marbles with paint. We usually add different types of music when doing art projects to inspire them.
---
Jennifer N. is an educator and photographer converted to stay-at-home mother of two spunky girls. When she's not wrangling her two wildlings on one of their adventures, she is writing and documenting the joys of parenting and childhood one photograph at a time. After surviving two children under two, she believes she can take on the world.
Sign-up for our newsletter to receive monthly activity ideas & documentation, here. paintbox