What a great way to get outside, explore nature, and also have the chance to get creative! Stratton was super excited to start exploring. Although this was a "Backyard Box" idea, we decided to go around the corner to a local nature trail. He was eager to get as much variety as he could! The only thing we brought was a bucket, and any time he saw something unique or interesting, he threw it in the bucket.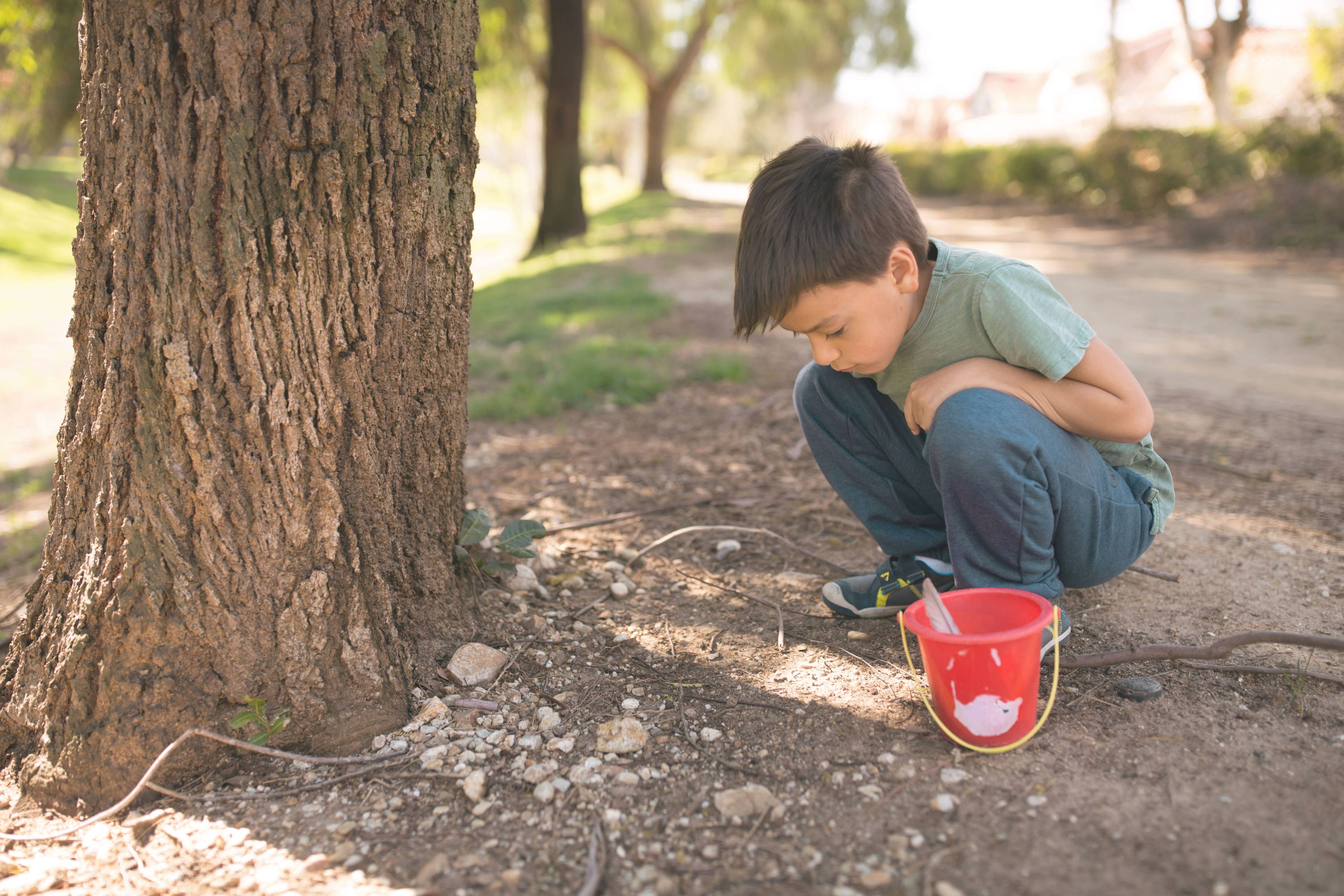 He was very focused; he didn't want to miss anything!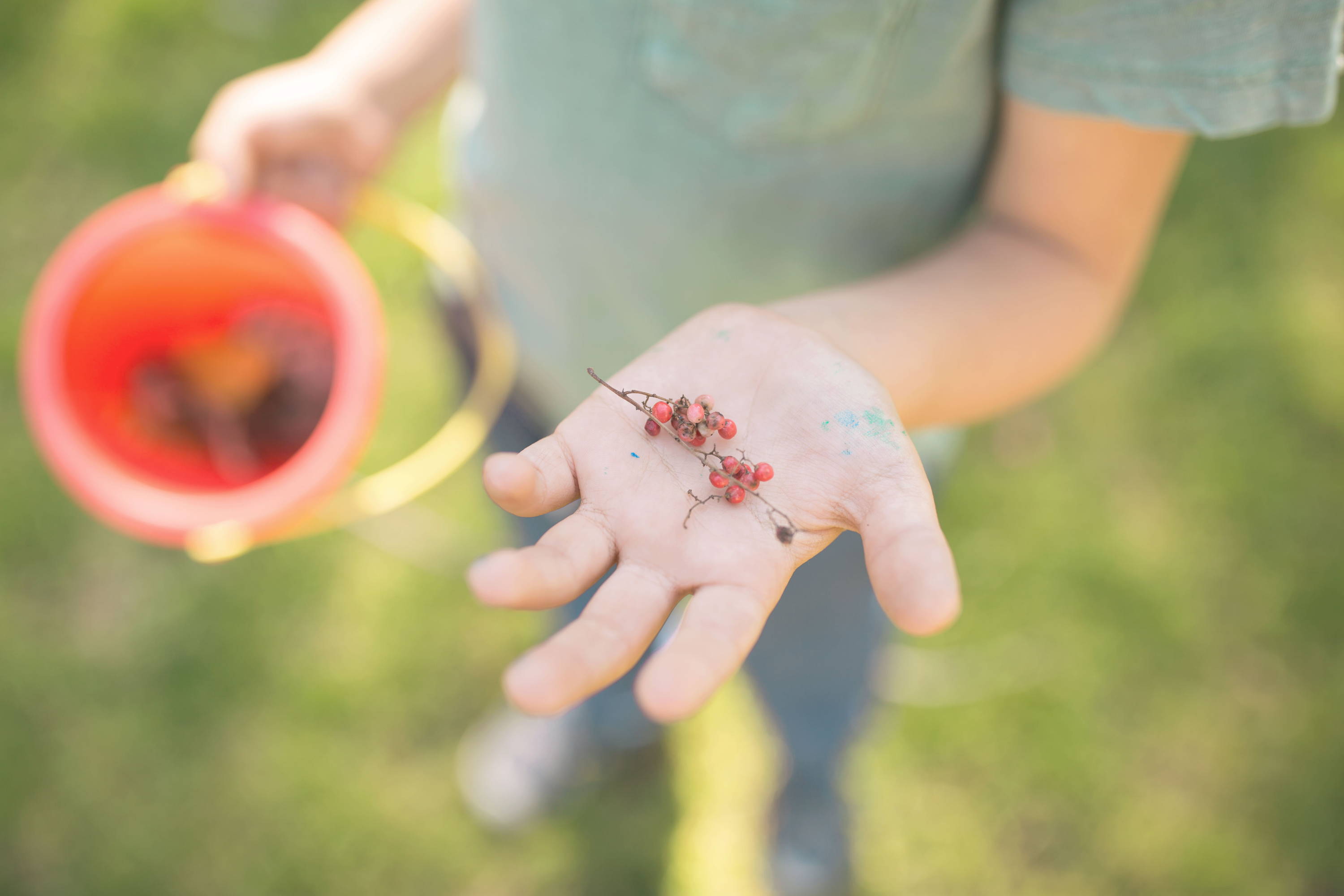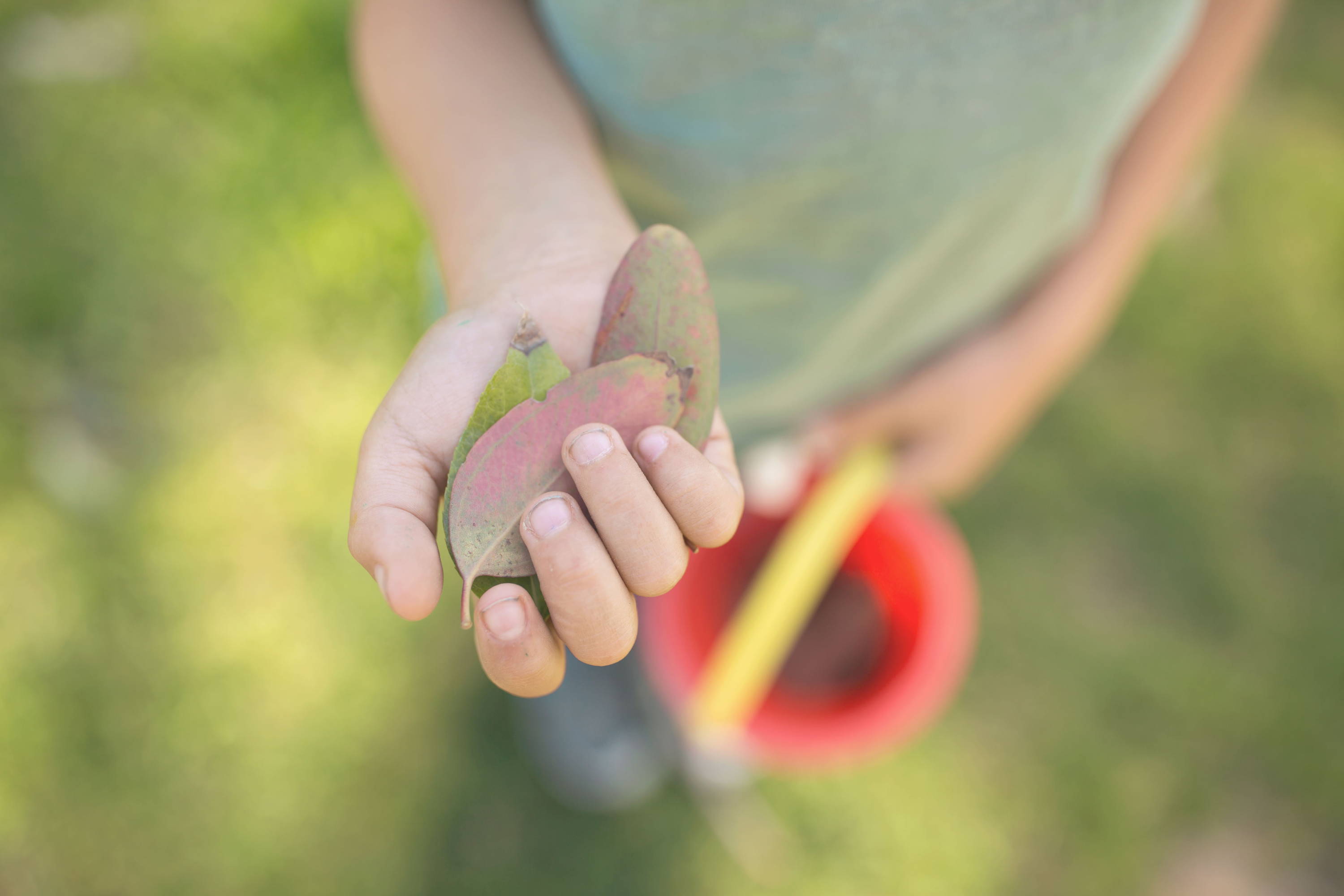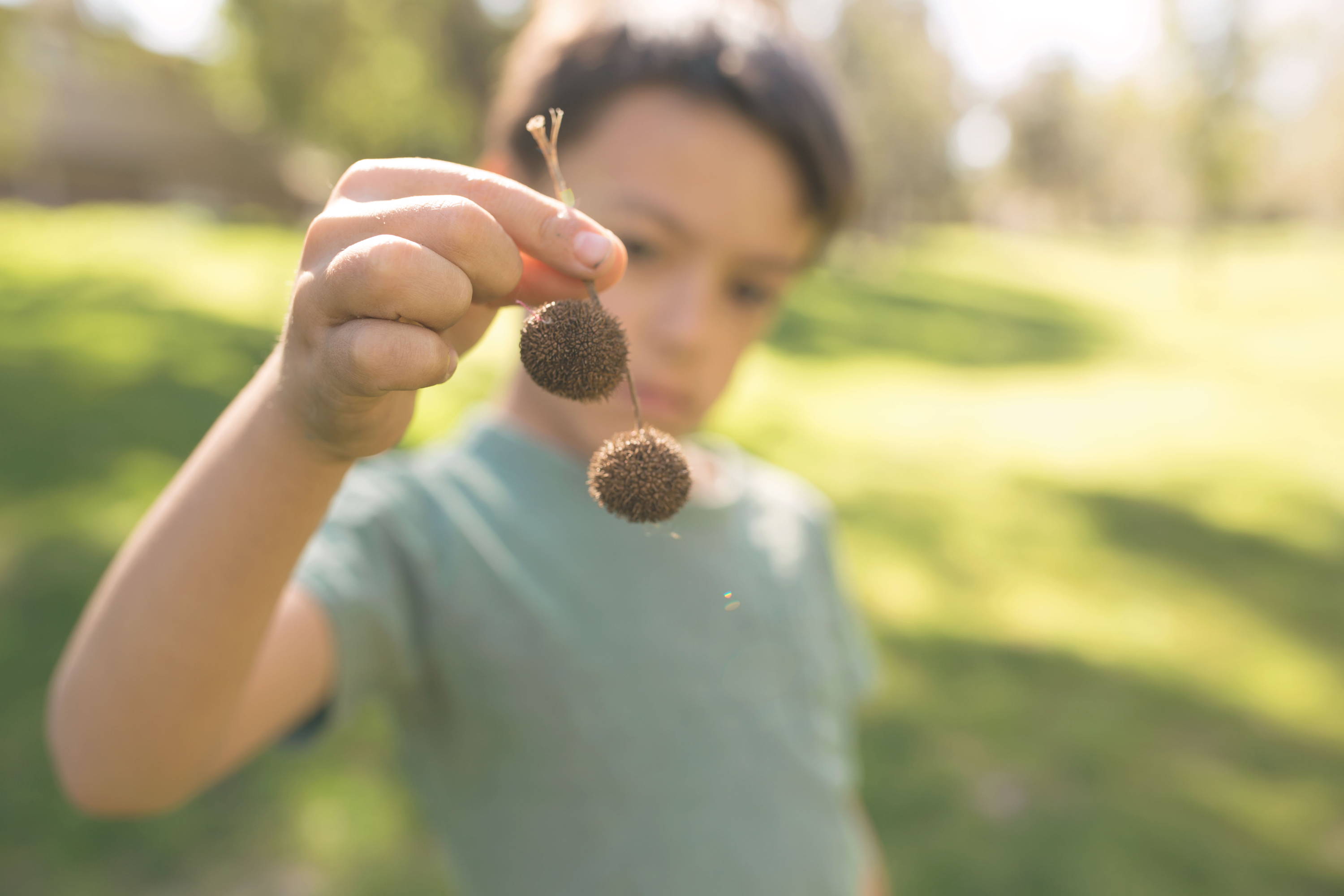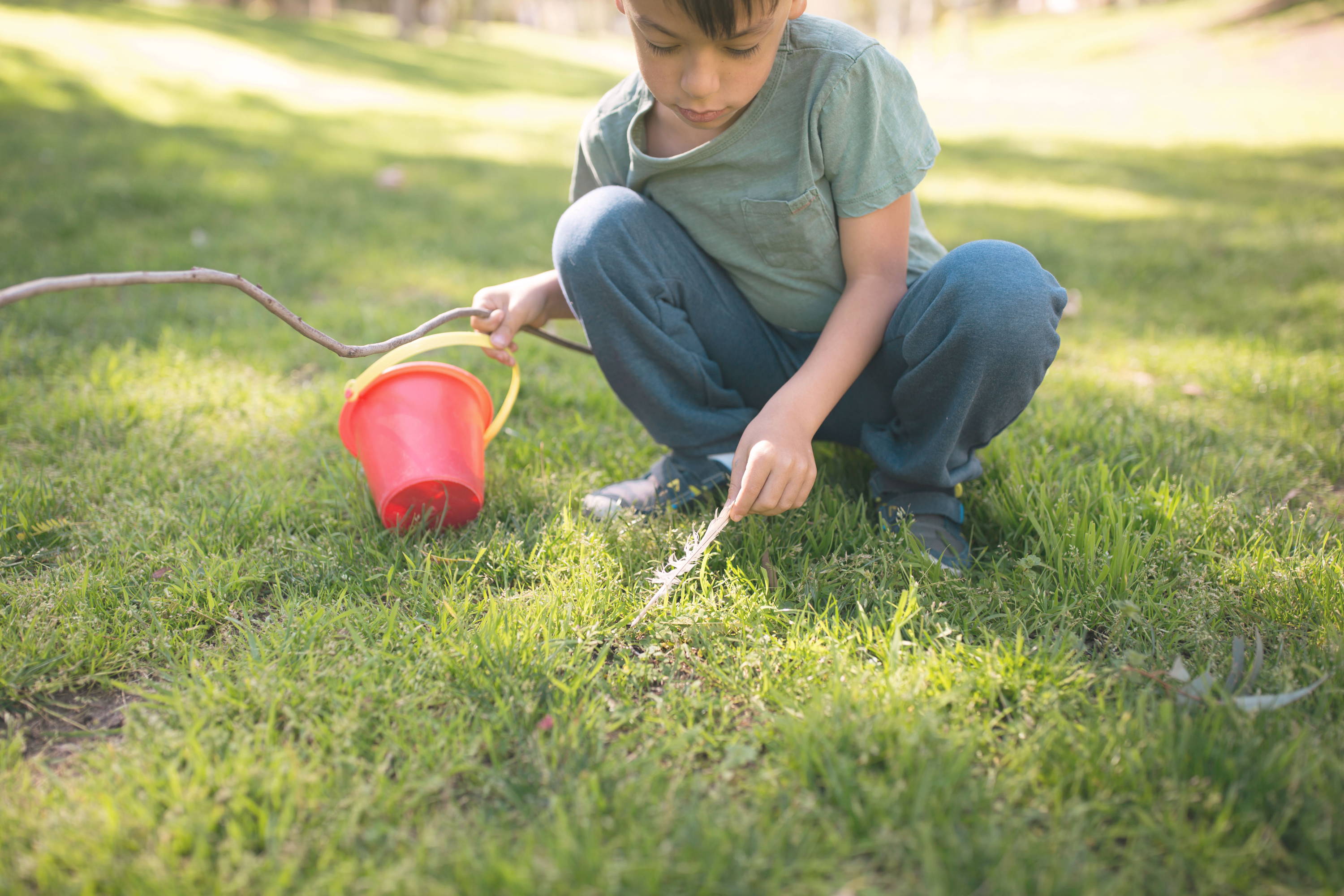 Because we were making a collage, his goal was to find as much variety in textures and colors as he could.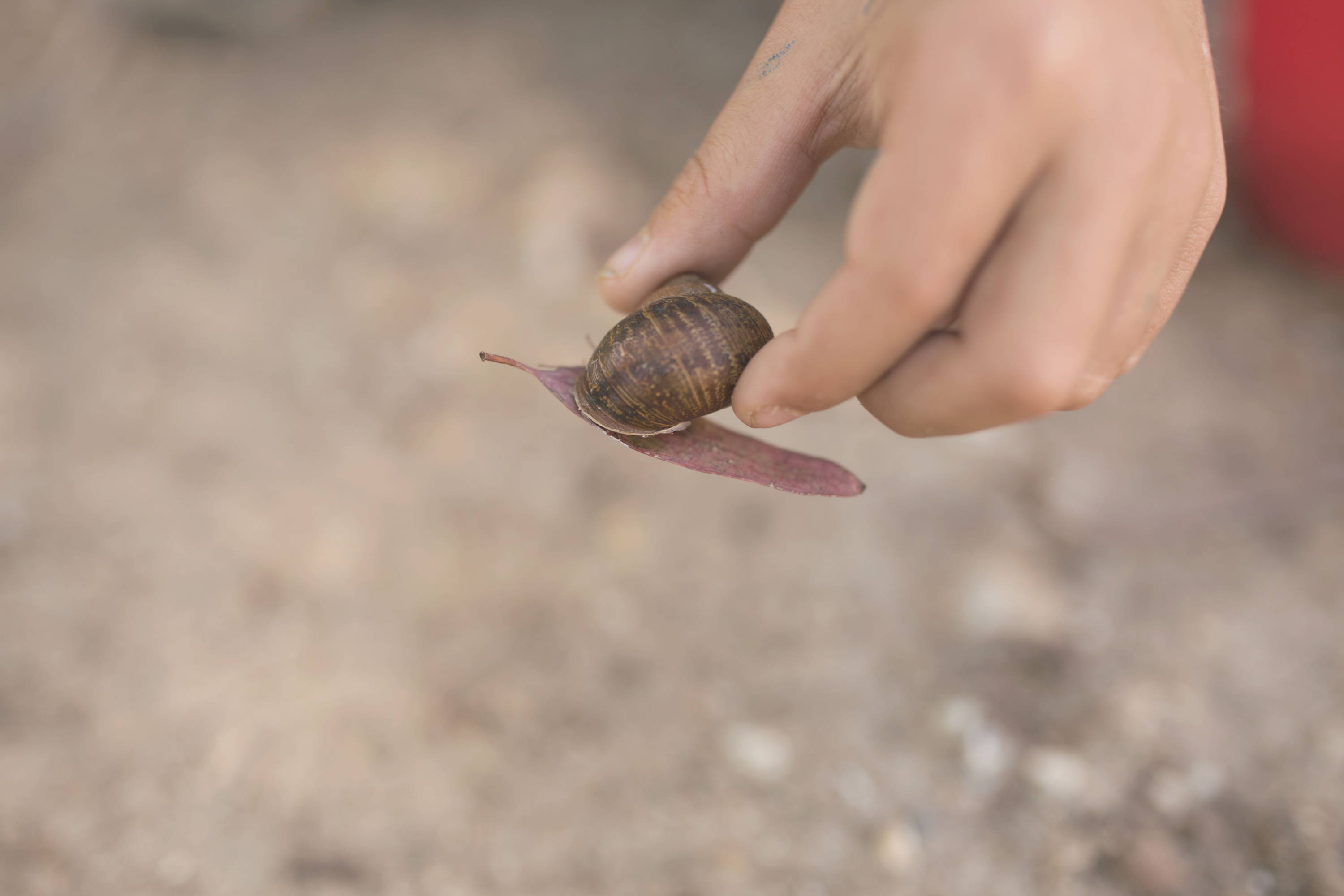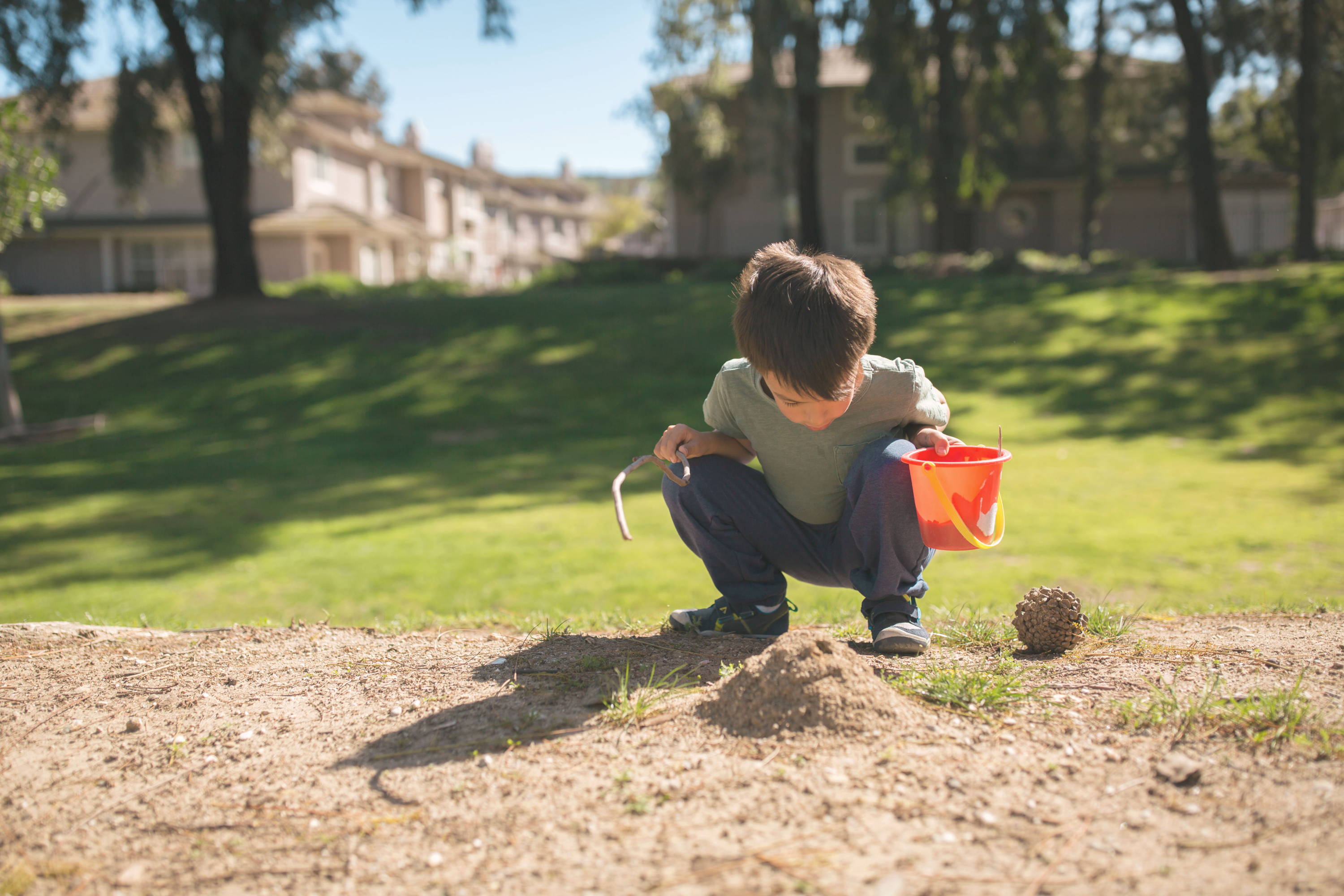 We even discovered some cool stuff that couldn't come home with us for the collage. A nail stuck on a leaf, and a giant ant hill!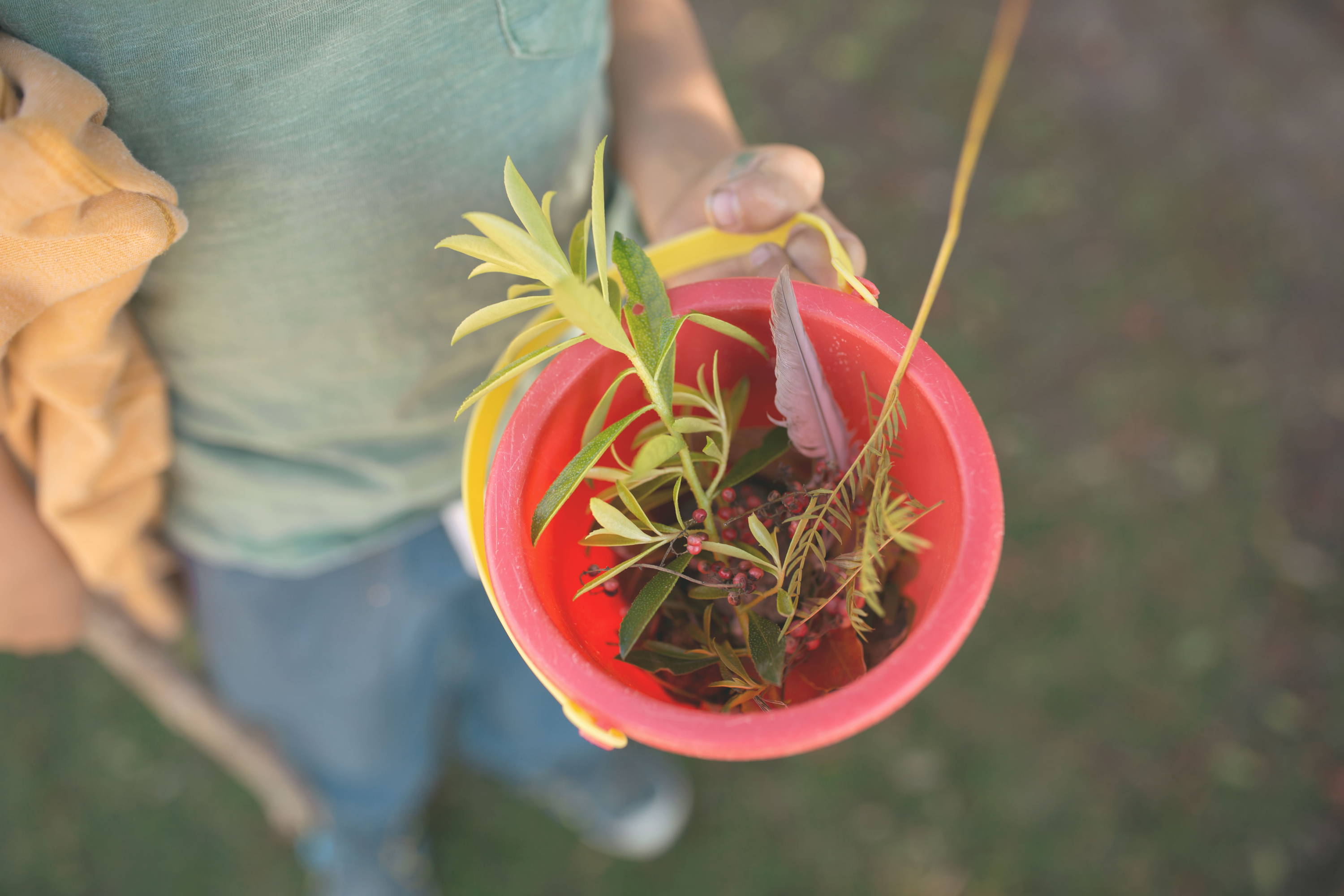 Once his bucket was full, it was time to go home!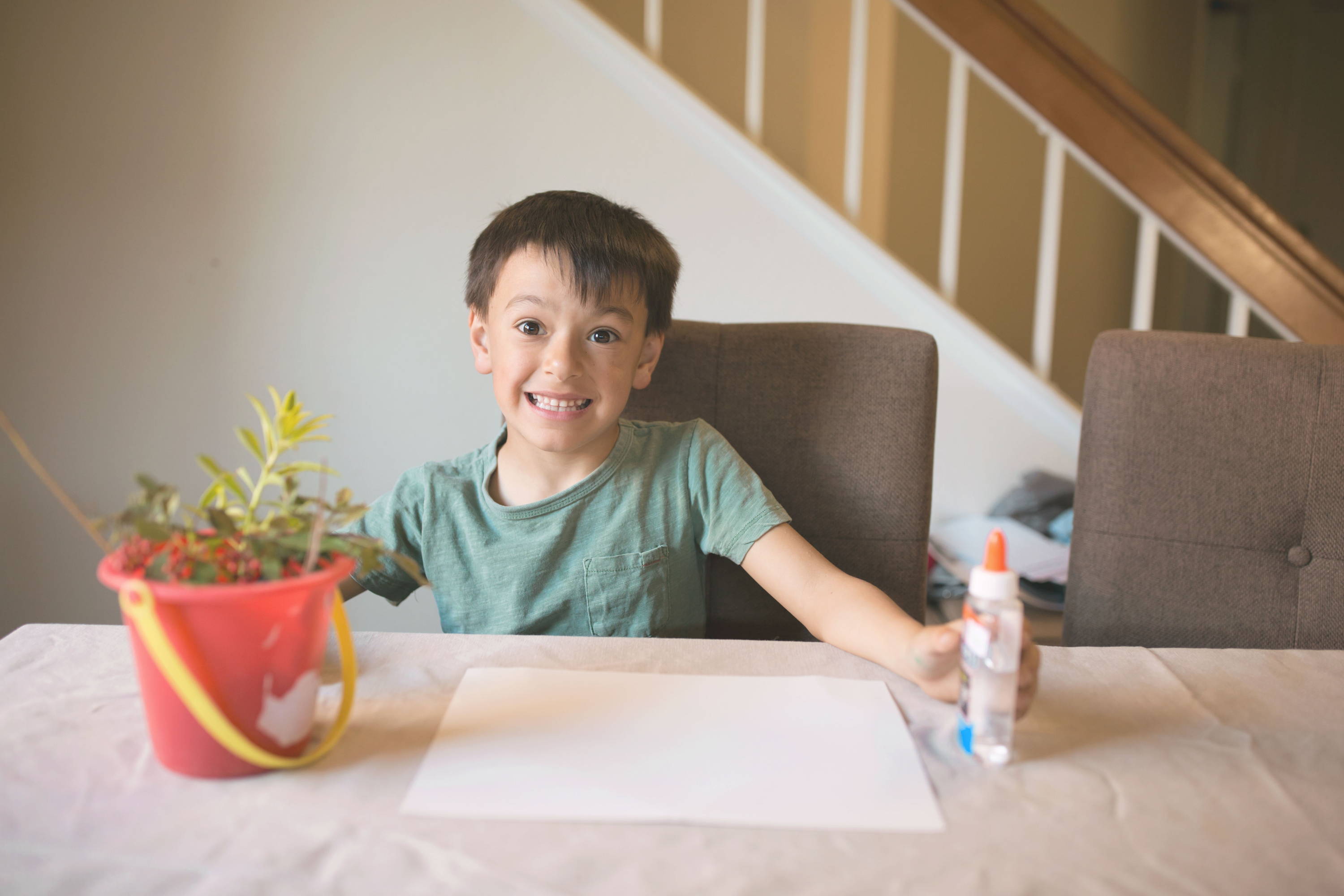 Once we got home, all we needed was a piece of paper, and some glue!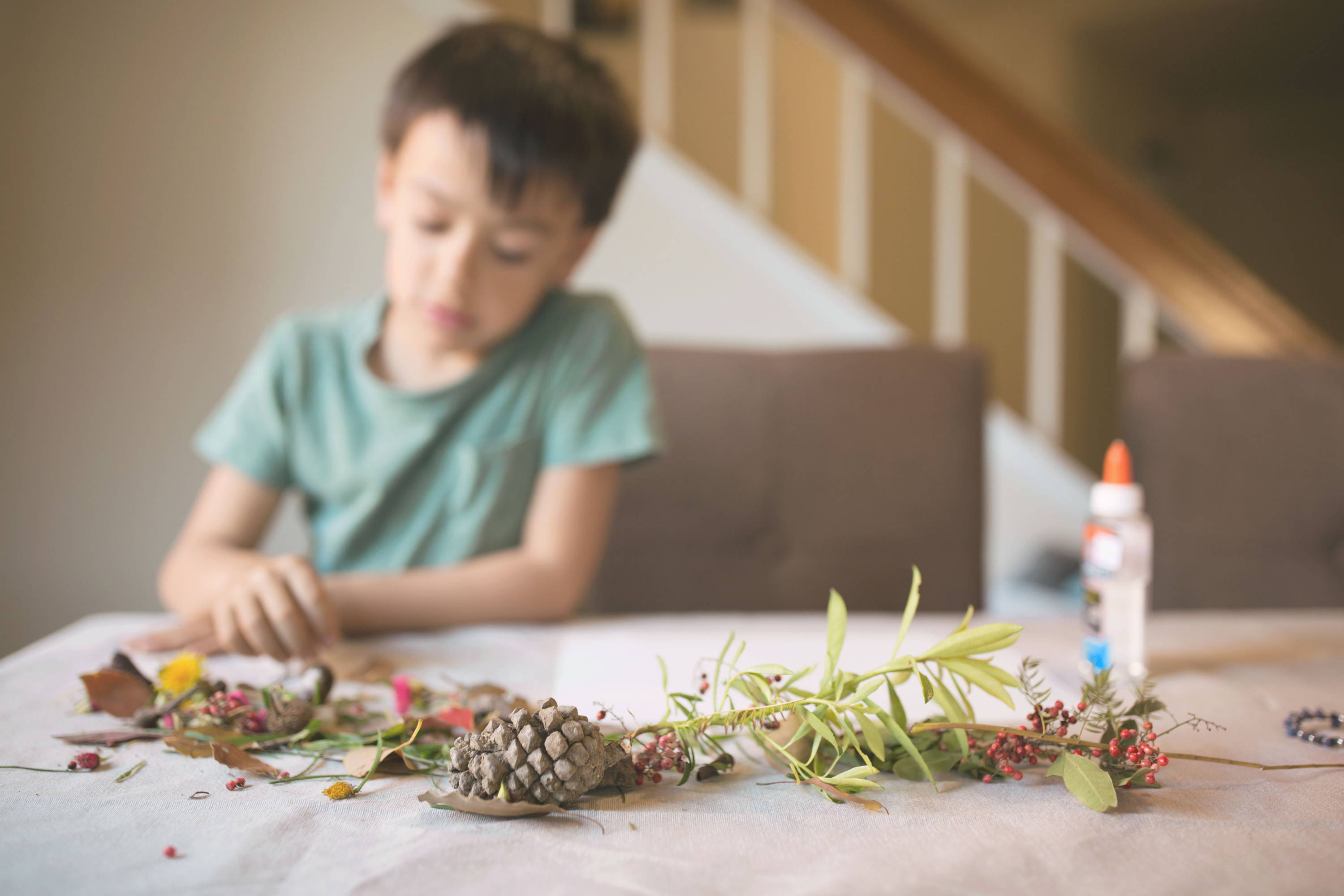 First, he dumped out his bucket, and dug through all of his treasures.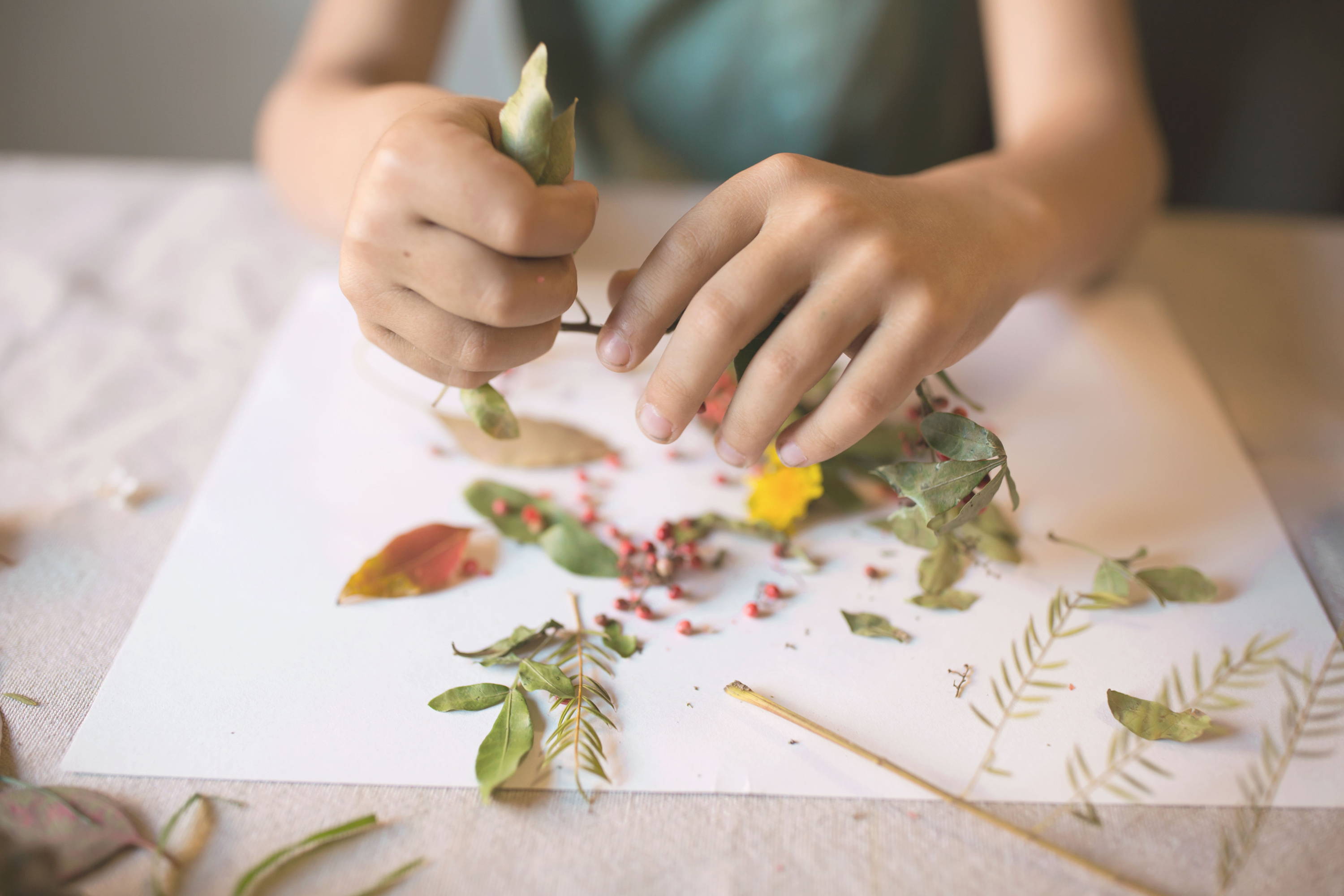 Next, he laid a bunch of his items out on the paper, to get an idea of how he wanted to design his collage.
Then he cleared his paper, and it was time for the glue!
One of the items he saved was a dirt rock. He crumpled it over his paper and let the dirt stick to the glue for a cool effect.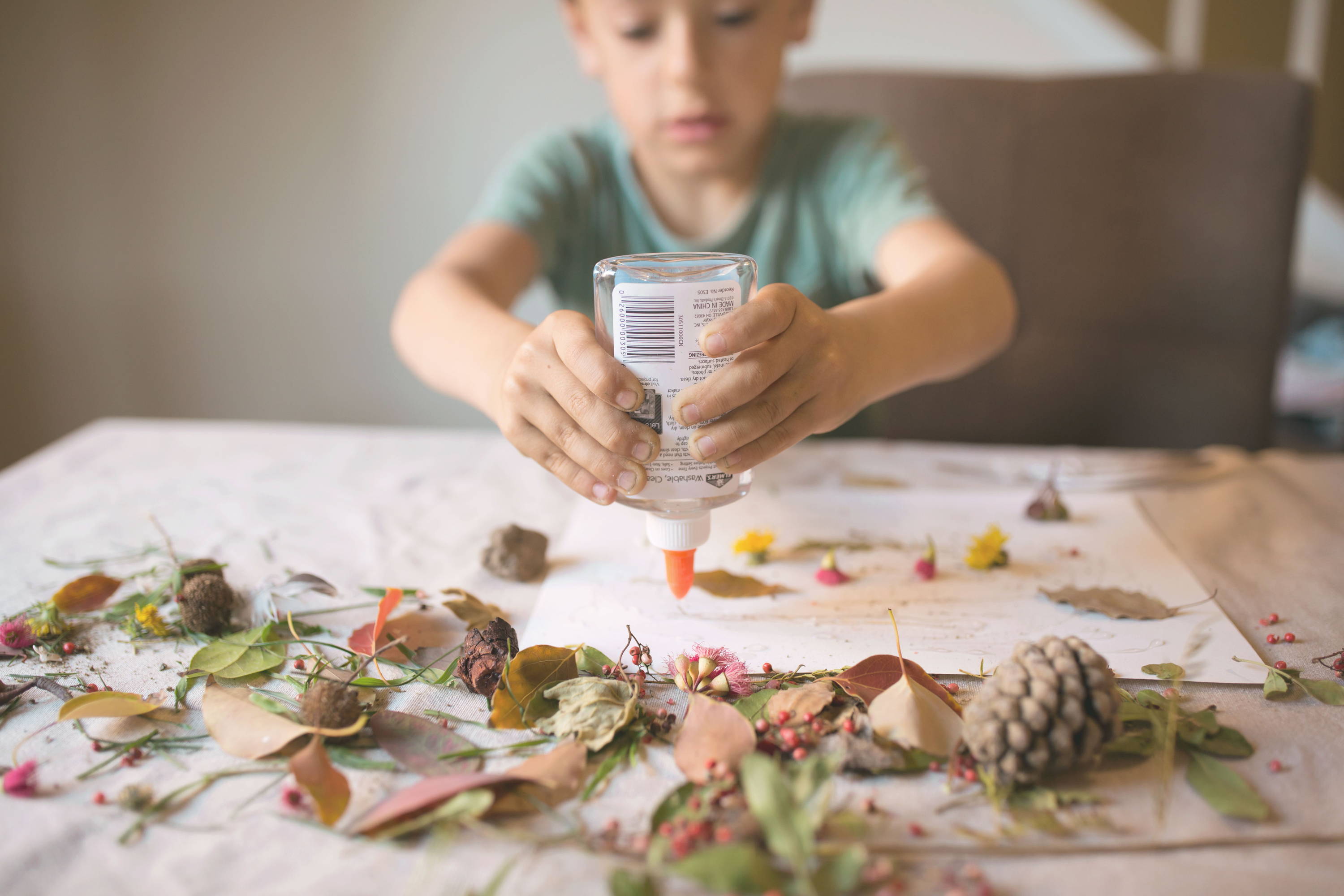 More glue, and more nature!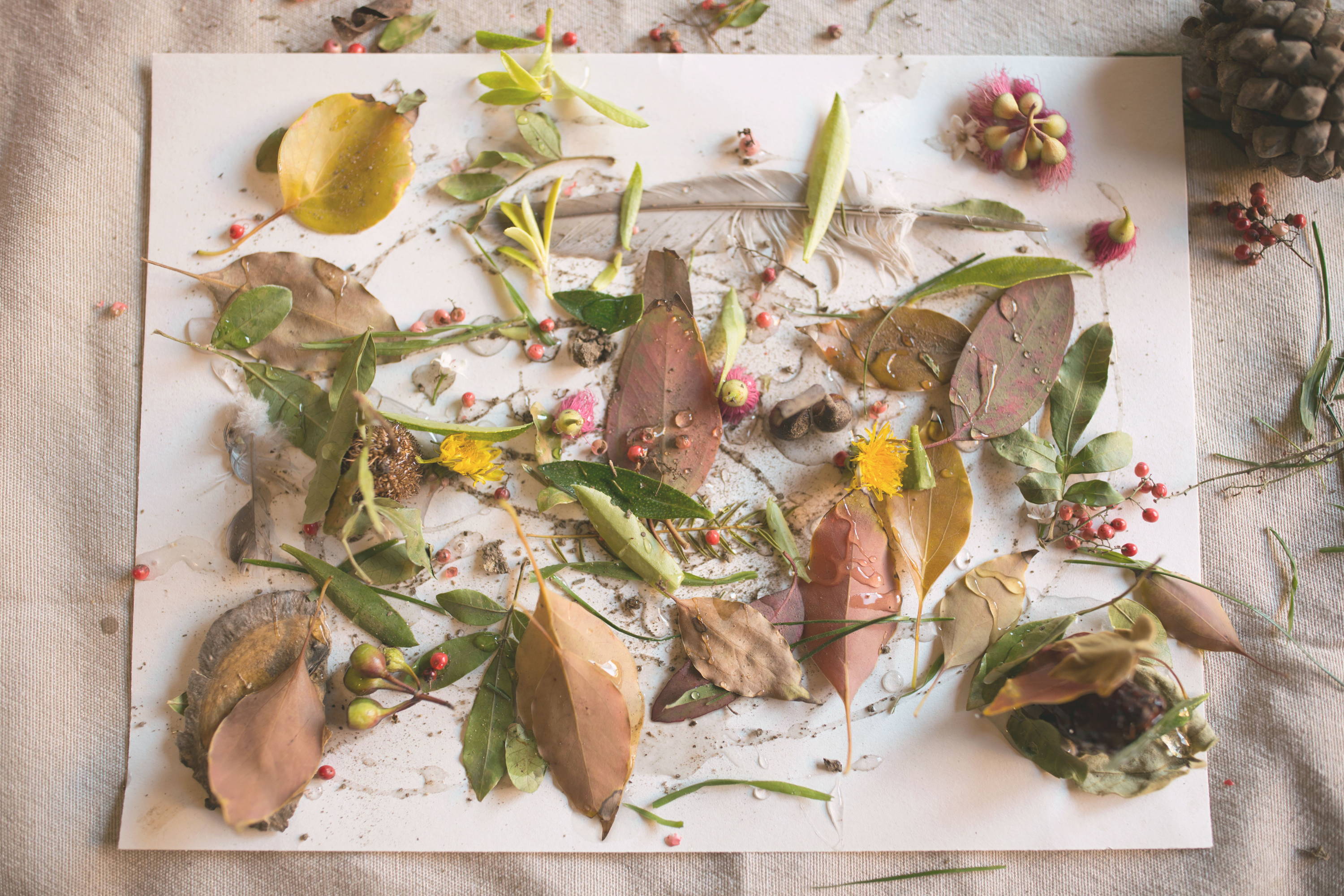 Tadaaa! It's finally finished!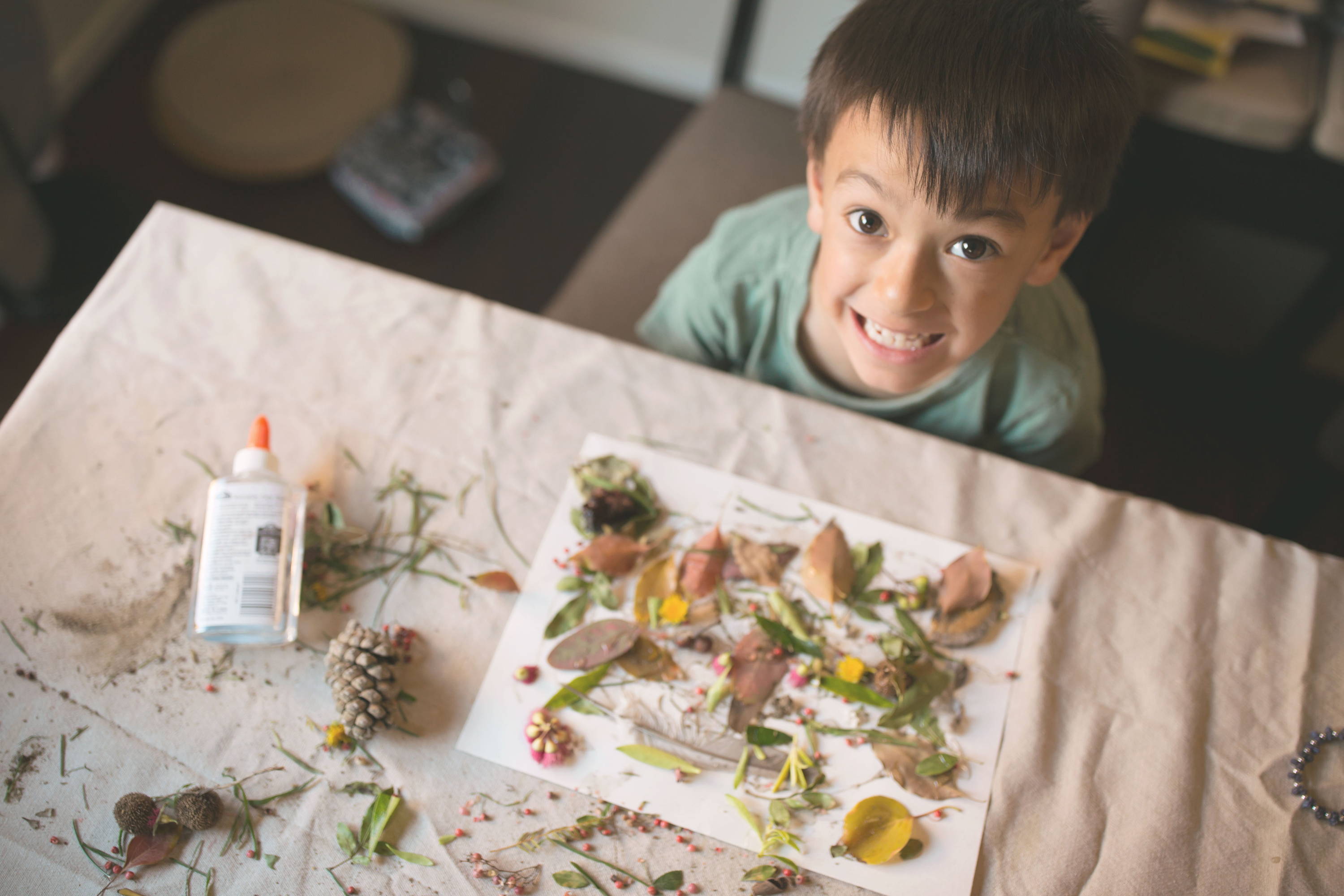 He was so proud of how it came out, and he had so much fun working on it. He has already started thinking about ideas for his next nature collage. Til next time!

► Activity
Collect nature items and make a nature collage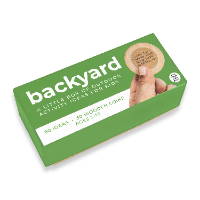 ► Length of time spent on activity (approx.)
2 hours
► Materials needed/chosen
He used a bucket to collect items, and paper and glue to make the collage
► Any prep-work? If so, what?
Nope!
► Directions / What we did
We went outside and collected all sorts of unique items found in nature. Then we came home, and used it all to make a collage.
► Possible ways to expand on the activity
Maybe you could do some research on the different types of items you find!
► What would you do differently next time?
Nothing! But if we wanted to change it up, we could incorporate some other non-nature materials into the collage as well, or use some other art materials (paint, markers, etc.).
► What my child was able to do by themselves
He pretty much did it all himself. He collected the items, and make the collage on his own.
► What my child needed help with
I only gave him a little guidance on how to go about sticking the items to the paper. But once he knew what to do, he did it all himself.
► My child's thoughts about the activity
He was so proud of himself, and said he wanted to do it again soon!
► Any other thoughts or info about the activity?
This was super easy to do with very little extra materials required. It occupied a good portion of our afternoon, which was much appreciated!
---
Blogger Bio: Morgan is a mom new to stay-at-home mom life, after having been a maternity/newborn/baby photographer for the last five years. Originally from New Jersey, she and her best friend Tim made the move to California 12 years ago and never looked back. The two have been married for 9 years, and have two awesome children: their son Stratton, age 7, and their daughter Spencer, age 1. Now, Morgan is embracing the time she has at home, and focusing her love of photography on her own children.
Sign-up for our newsletter to receive activity ideas & documentation, here. bybox