Paper snowflakes are such a simple and fun activity to help get everyone in the holiday spirit! We had so much fun with this activity and will definitely be doing it many more times before winter is over!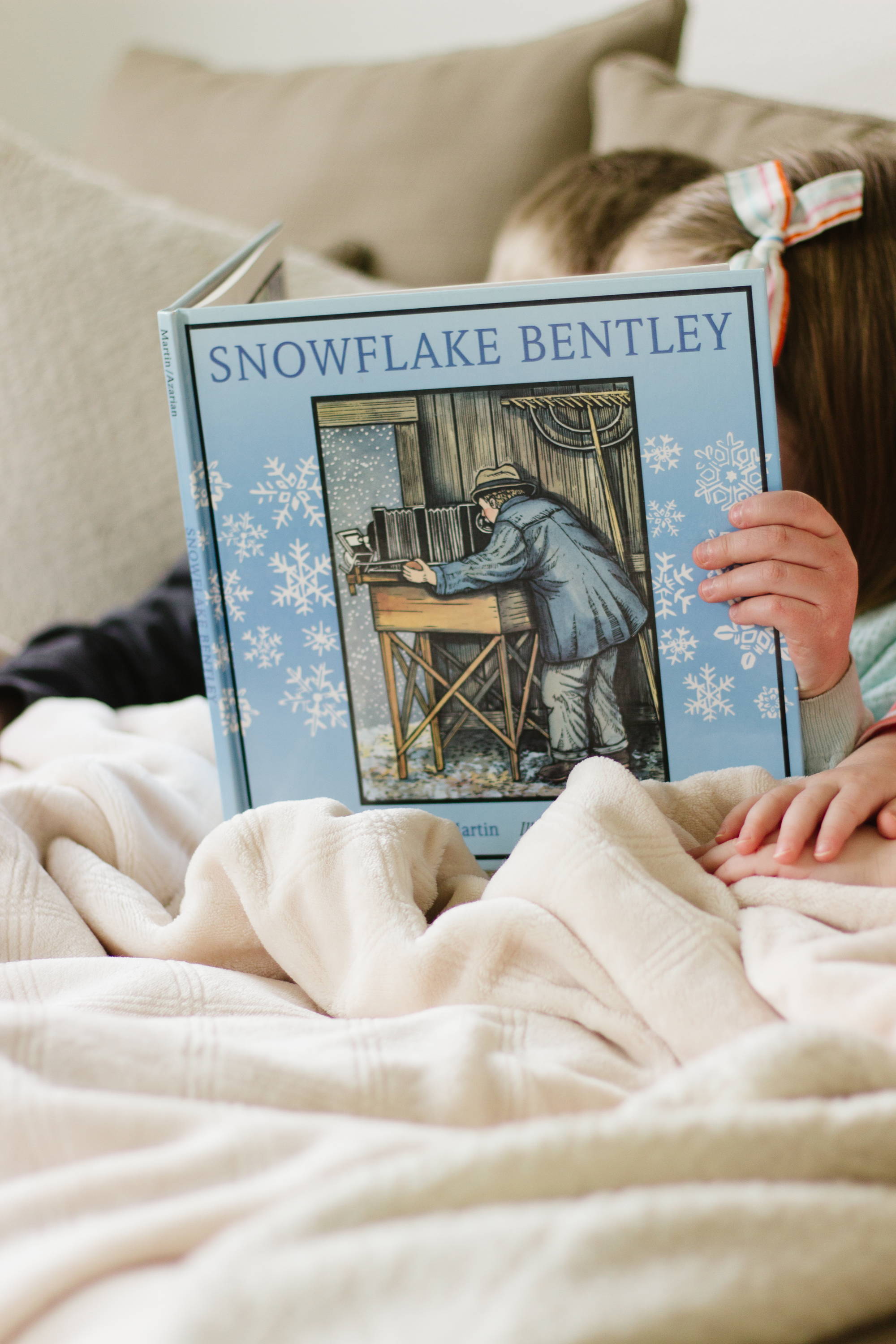 We love books over here, so we decided to start the activity off by reading a book about snowflakes and looking at real snowflake designs. They are so beautiful and inspired us to create our own designs!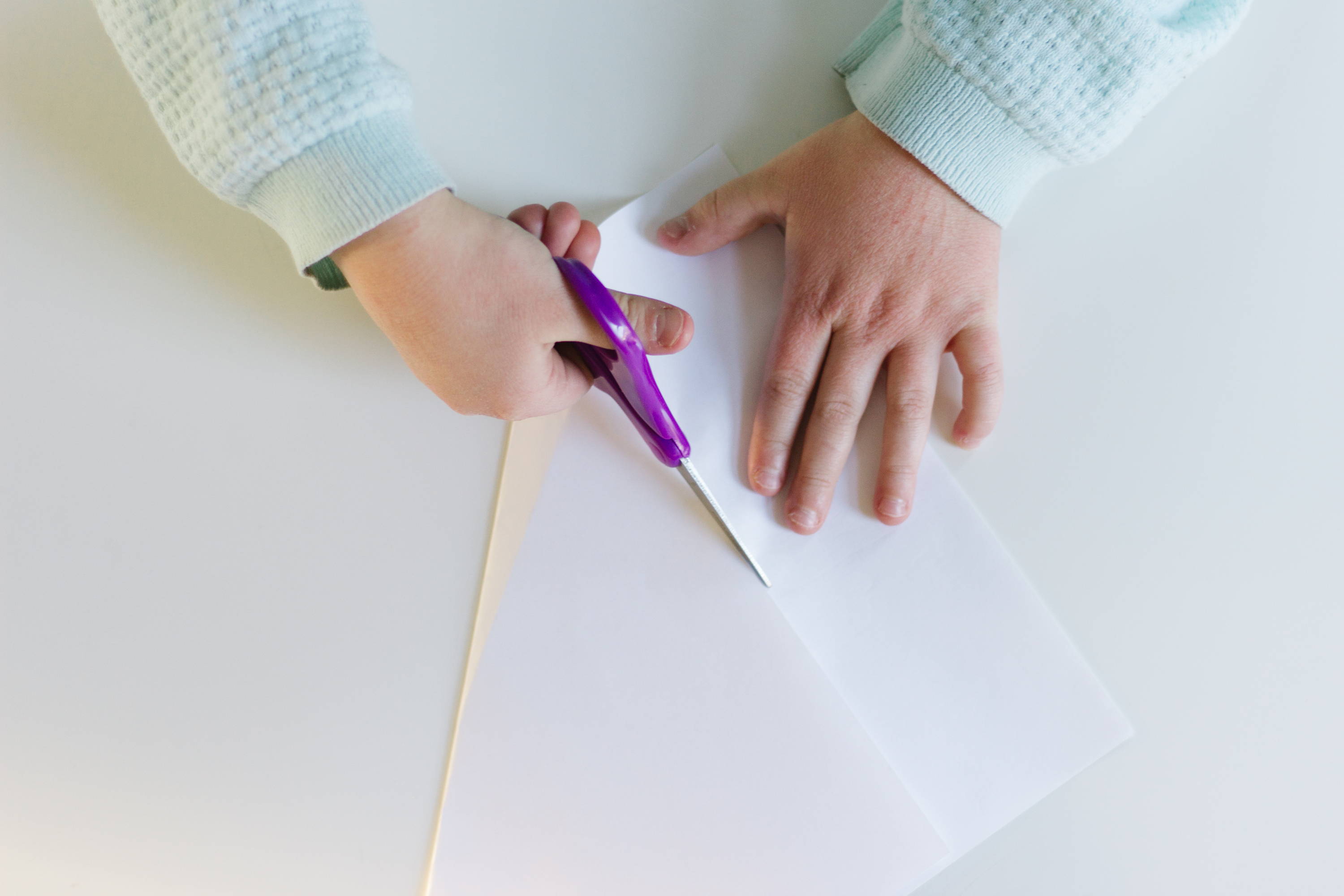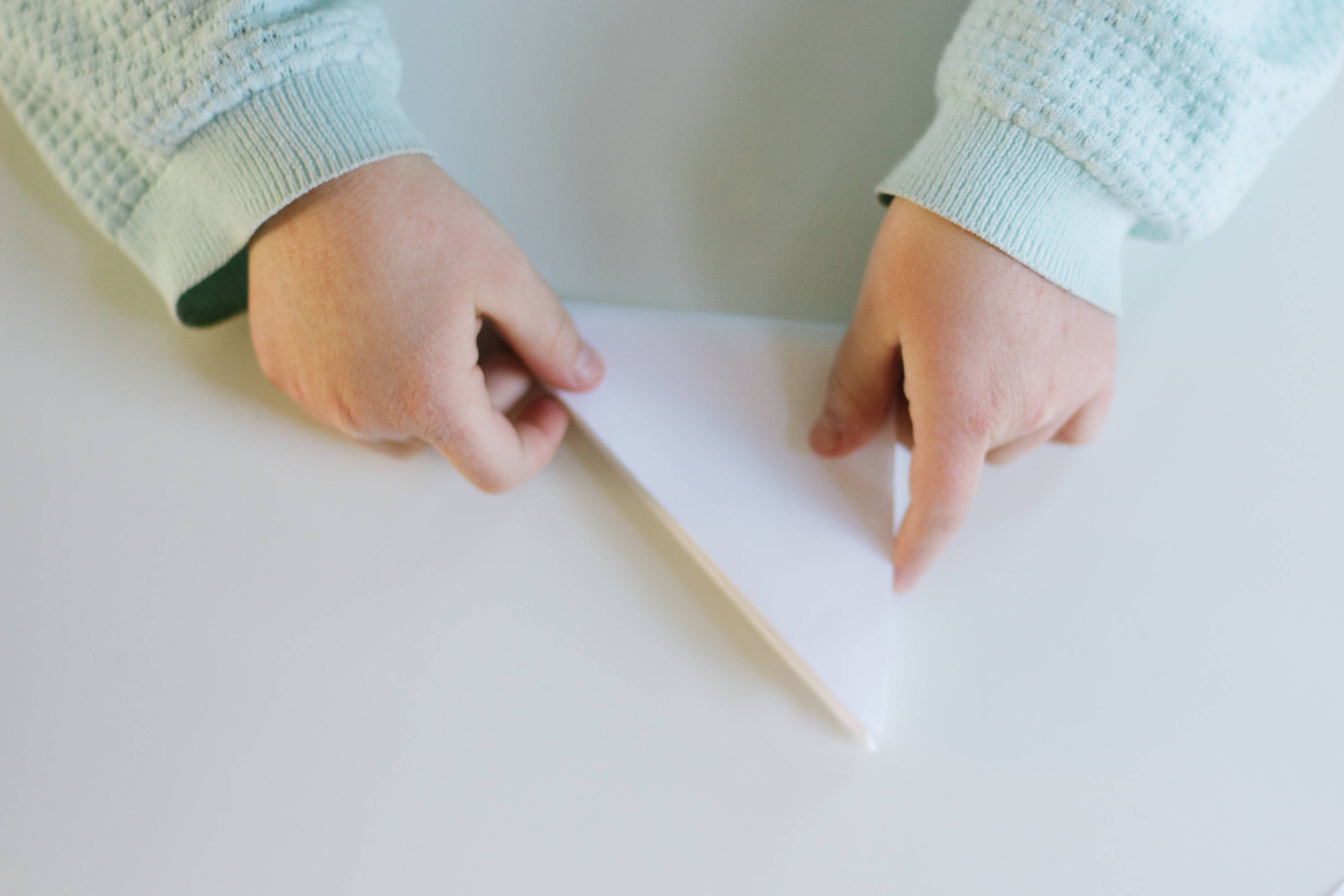 This is the second time we've made snowflakes already this year (we love it!), so the kids remembered a lot of the process, but couldn't quite remember the specifics of folding. We did a little refresher course and they were off!
After folding, they drew shapes on the paper. They aren't quite sure the snowflake designs that different shapes produce and aren't always sure where to draw them on the paper, but it always turns out so well!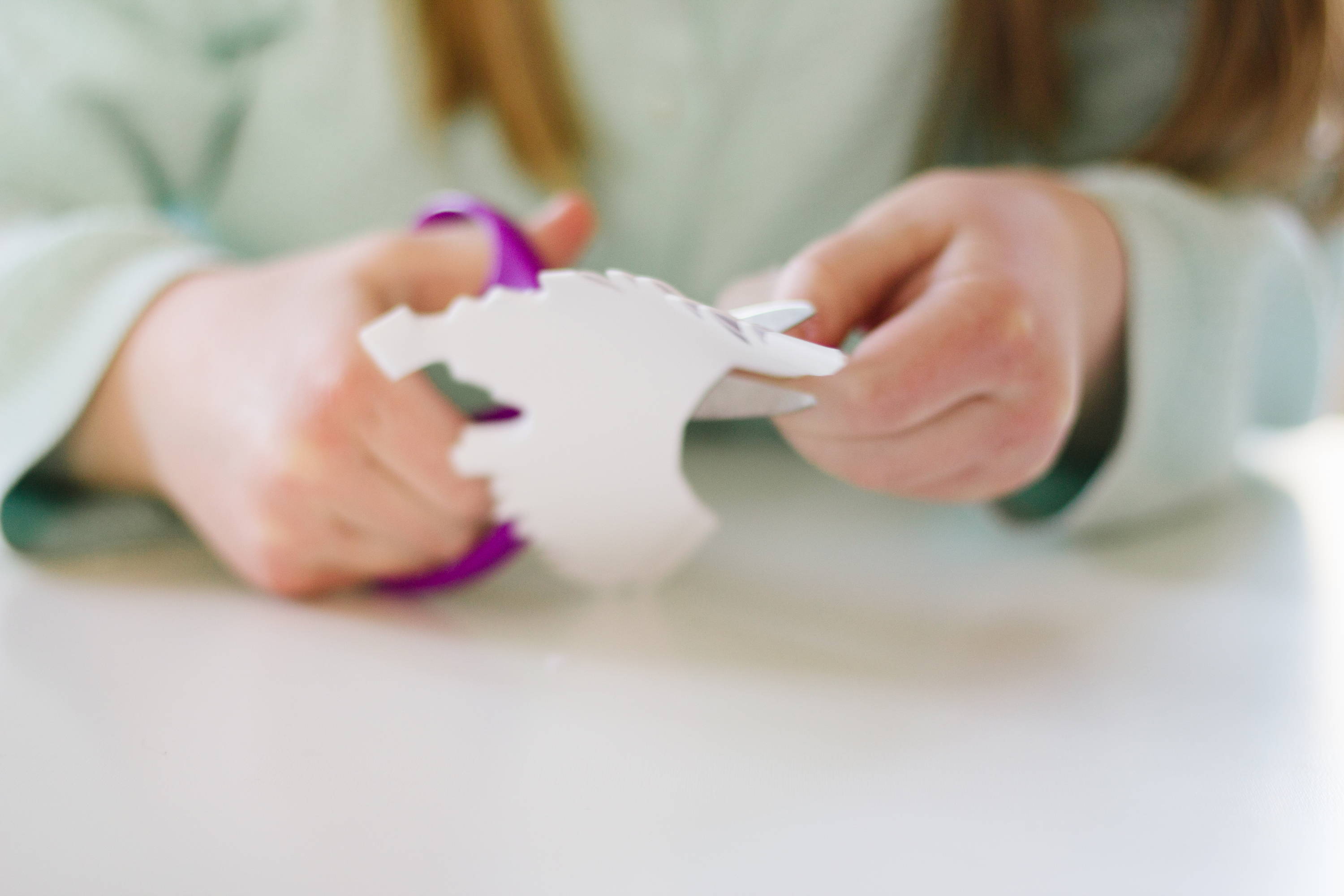 Then comes the cutting. This is always the hardest part since it requires cutting a lot of paper at once and cutting small shapes out, both of which can be hard for little hands. It's great practice for them, though, and even if they aren't doing it perfectly, the designs still turn out so fun!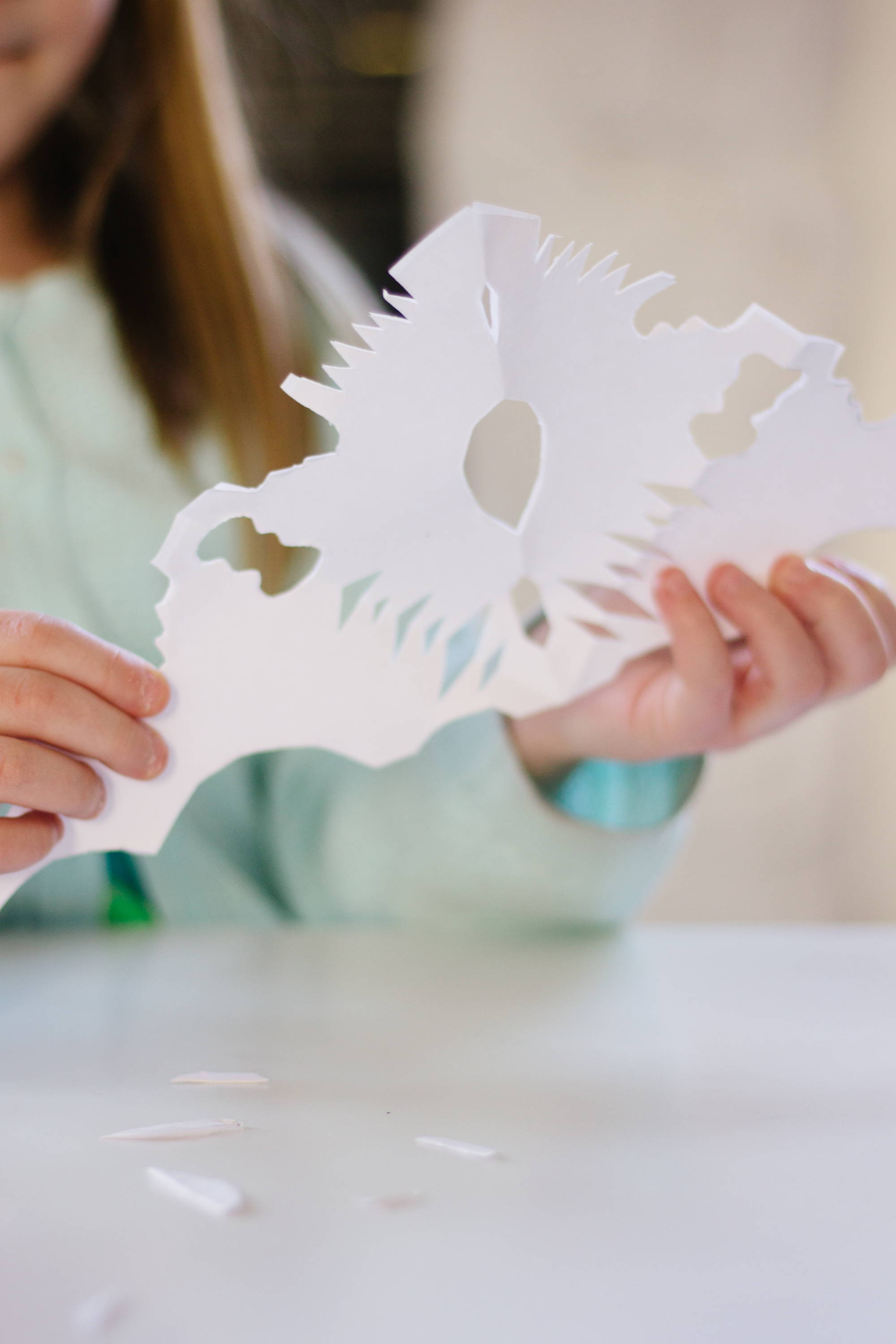 And, no matter how many times they make snowflakes, they are always amazed with the results! Seeing their eyes light up and hearing them gasp as they unfold their designs is always so fun!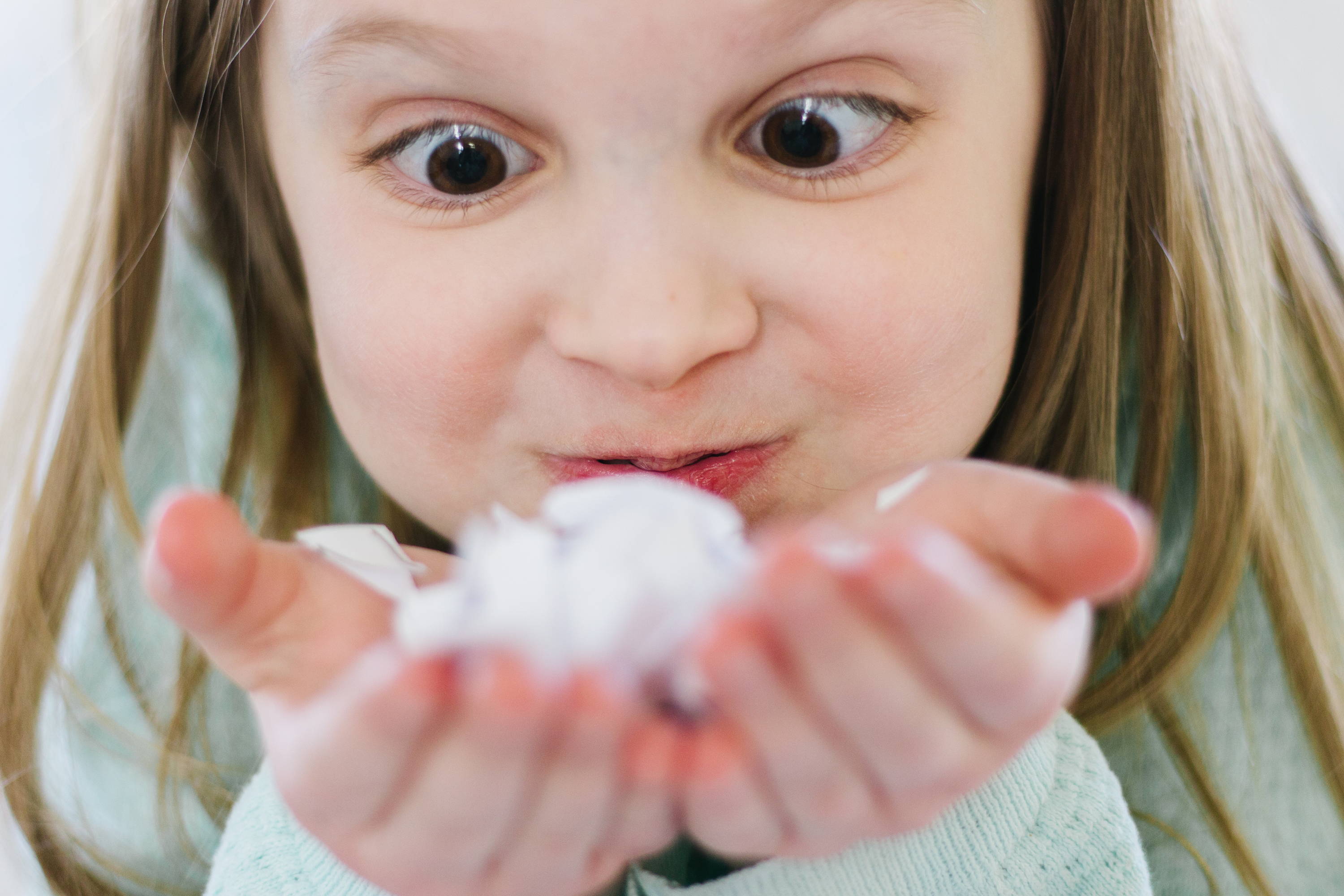 Clean up time is usually the least fun part of an activity, but we decided to gather up all the paper pieces and have a "snowflake fight."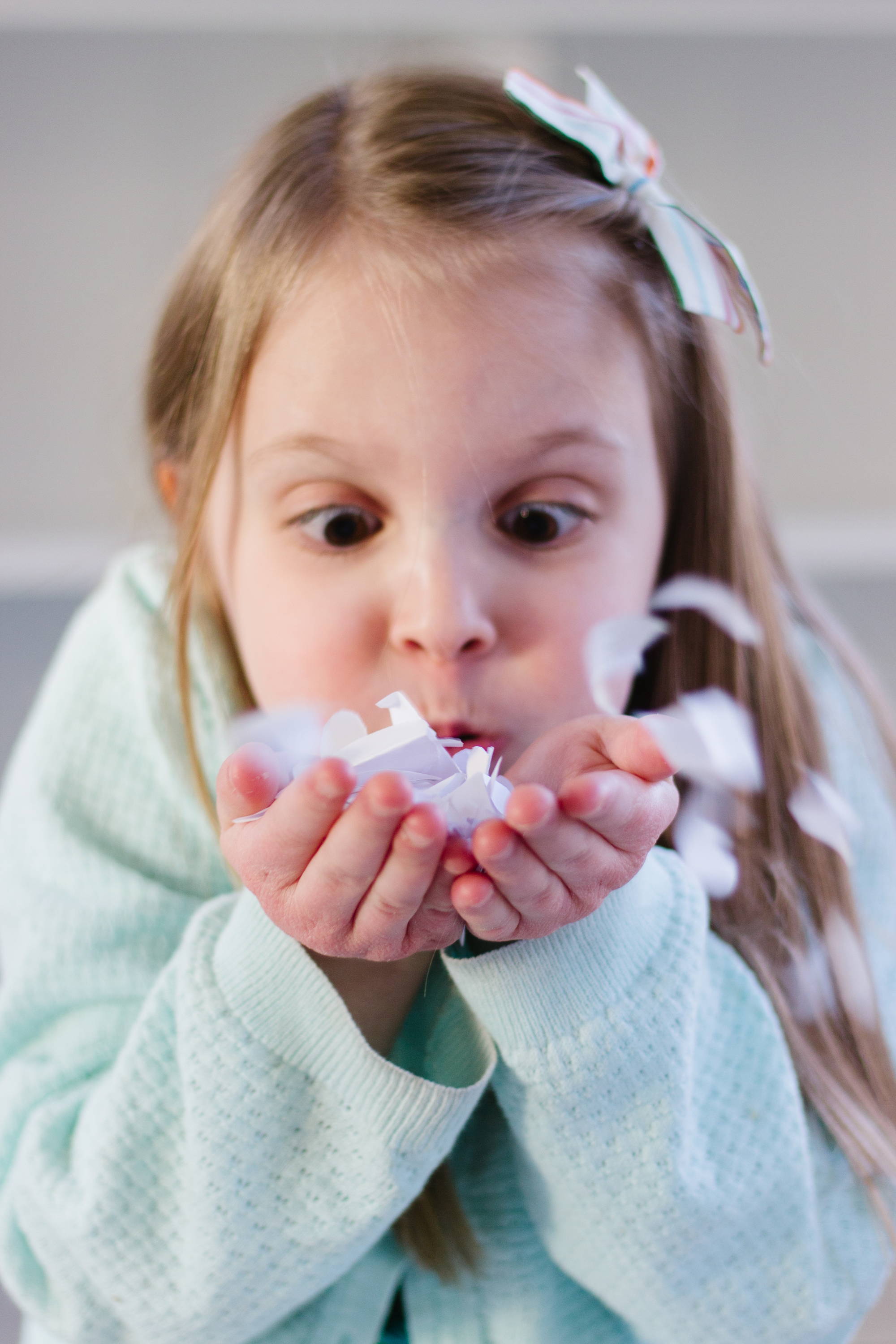 We just gathered up all the pieces in our hands and blew them at one another. The kids thought it was the best thing ever and didn't complain once as they cleaned up all the tiny pieces of paper! Score!
We had so much fun with this activity! I'm not the craftiest mom, but snowflakes are such a fun and simple kid activity, and produce such beautiful results! I love displaying them around the house. Yay for beautiful kid crafts that you want to keep up all season long, plus it saves you time and money in the holiday decorating department. Win-win!

► Activity
Make paper snowflakes & decorate with them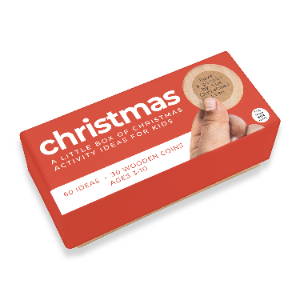 ► Length of time spent on activity (approx.)
30 minutes
► Materials needed/chosen
Paper, scissors, pencils
► Any prep-work? If so, what?
None
► Directions / What we did
We gathered materials (paper, scissors, pencils), folded the paper, drew our designs on the folded paper, then cut it out.
► Possible ways to expand on the activity
•look up fun designs to cut out
•gather the scraps from your cutting and have a "snowflake fight" by blowing them at each other.
•have a design contest and see who can create the most _______ snowflake (smallest, prettiest, coolest, most cutouts, least cutouts, etc.)
•make snowflakes out of different materials (plain paper, construction paper, coffee filters)
•make different types of snowflakes, not just cut out snowflakes (paper bag snowflakes, felt snowflakes, popsicle stick snowflakes)
► What would you do differently next time?
I would look up different designs and have my kids try them out!
► What my child was able to do by themselves
My 7 year old was able to do all of it (she just had to be reminded how to fold it!), and my 4 year old needed help cutting out the smaller pieces.
► What my child needed help with
They both needed to be reminded how to fold the paper and my 4 year old needed help cutting out the smaller pieces.
► My child's thoughts about the activity
They loved it! They ALWAYS gasp when they unfold their finished snowflake! They think it's so wonderful that such a simple task yields such beautiful results.
► Any other thoughts or info about the activity?
It's such a simple, fun, and beautiful way to celebrate and decorate for the holidays! Even if your child is too young to use scissors and can just draw shapes on a piece of paper, I highly recommend this activity!
Parent Blogger: Tori is a mom of four, two gals and two guys, ages 7 years to 5 months. They are the funnest group, with such varied interests. Thankfully, they all love children's books! Their days are filled with stacks of read-alouds, a lot of costume changes, and plenty of laughter, mixed in with a few tears. Follow them on Instagram at @tothebooknook to see their favorite books and fun projects and learning experiences!
Sign-up for our newsletter to receive activity ideas & documentation, here. chrisbox