The weather is changing in Houston, Texas and it's time to find activities to do indoors. This weekend, with the rain and wind outside, Dempsey and I found a fun way to keep us busy. One of the fun activities in the Painting Box is to glue pasta to cardboard and paint the creation. Dempsey tracked down a cardboard box she wanted to keep her autumn treasures in and a piece of cardstock to decorate for her grandparents. Thanksgiving is coming and we're always looking for handmade gifts to give the family.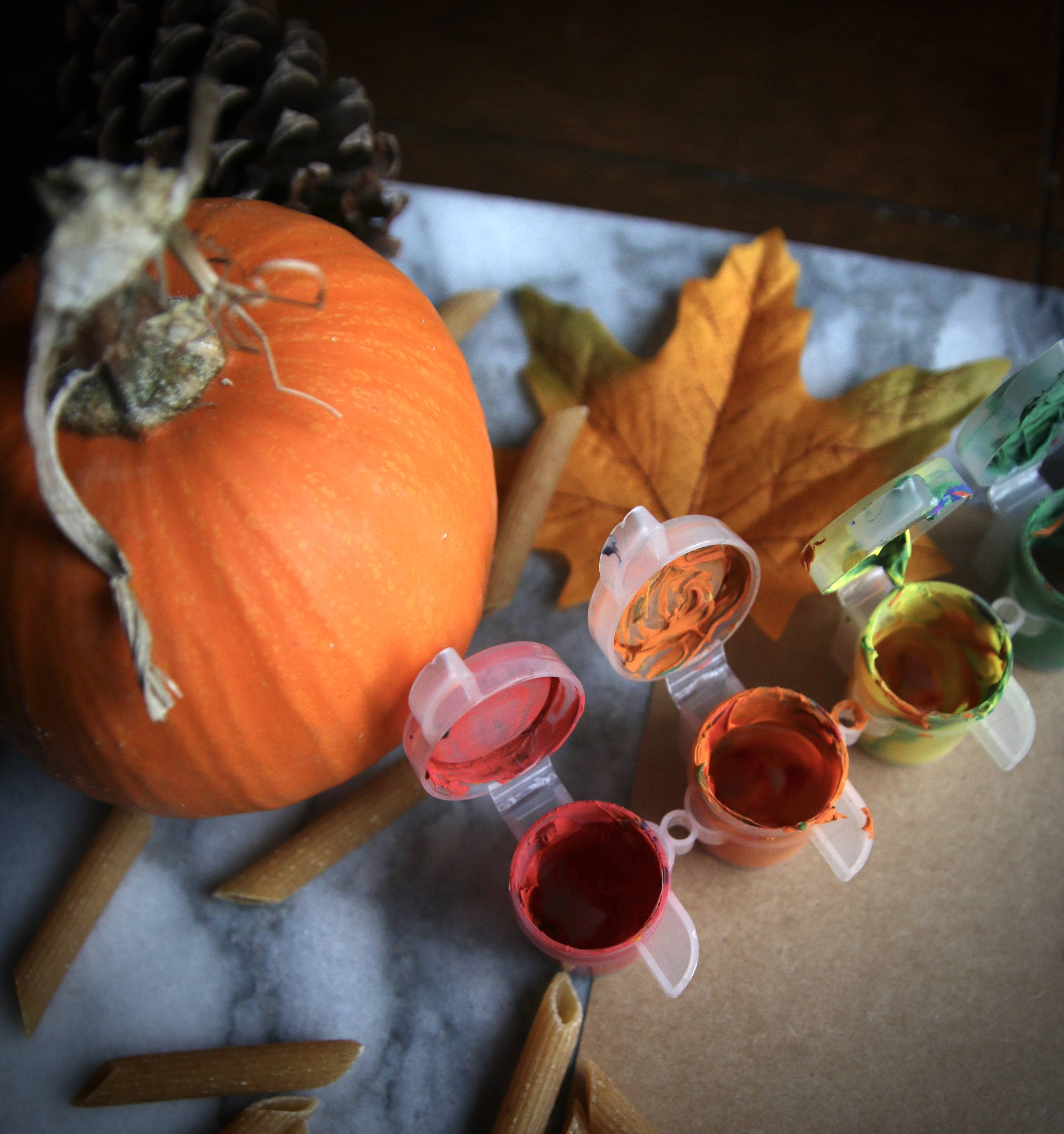 Simple paints, pasta from the pantry and a little glue make for a beautiful afternoon.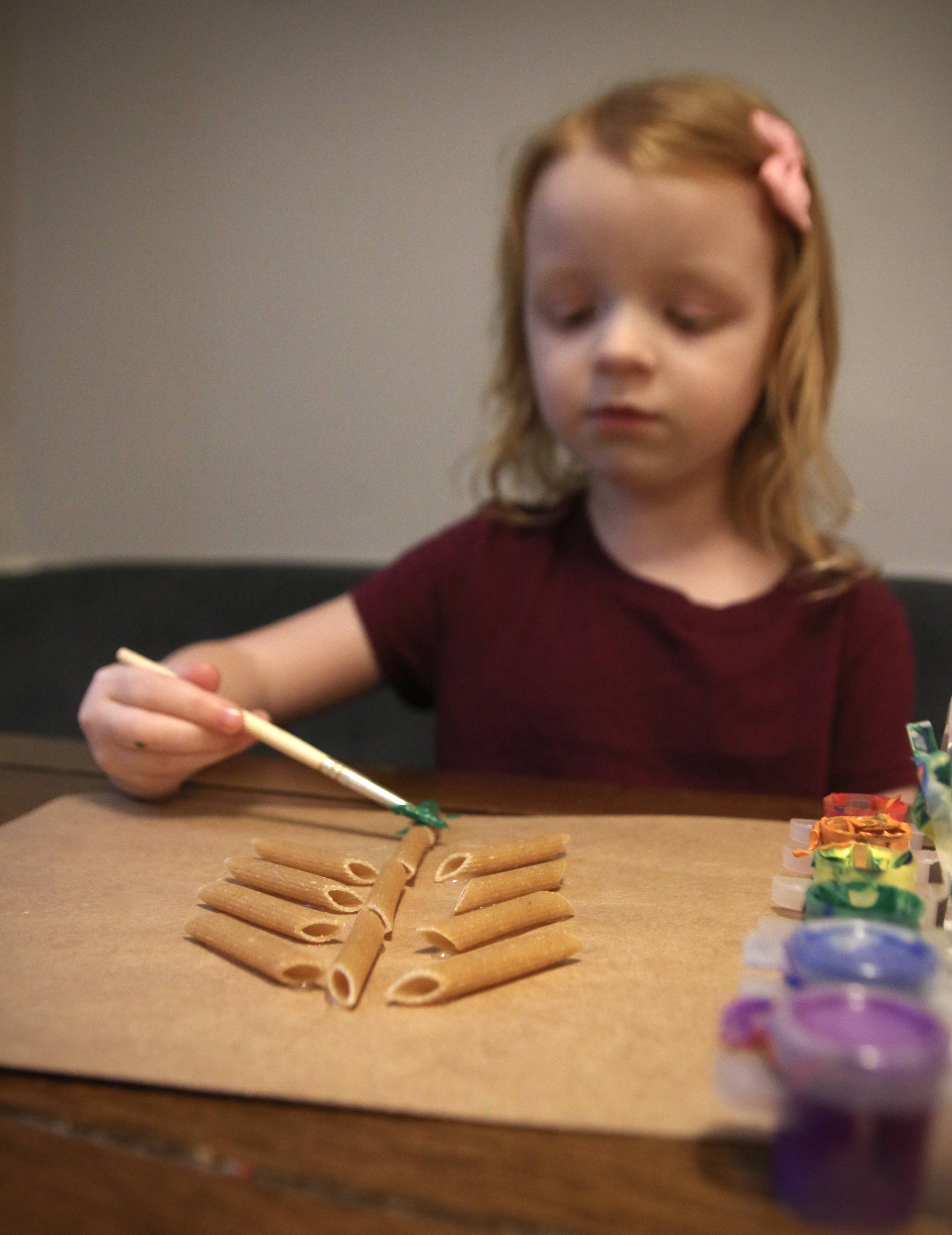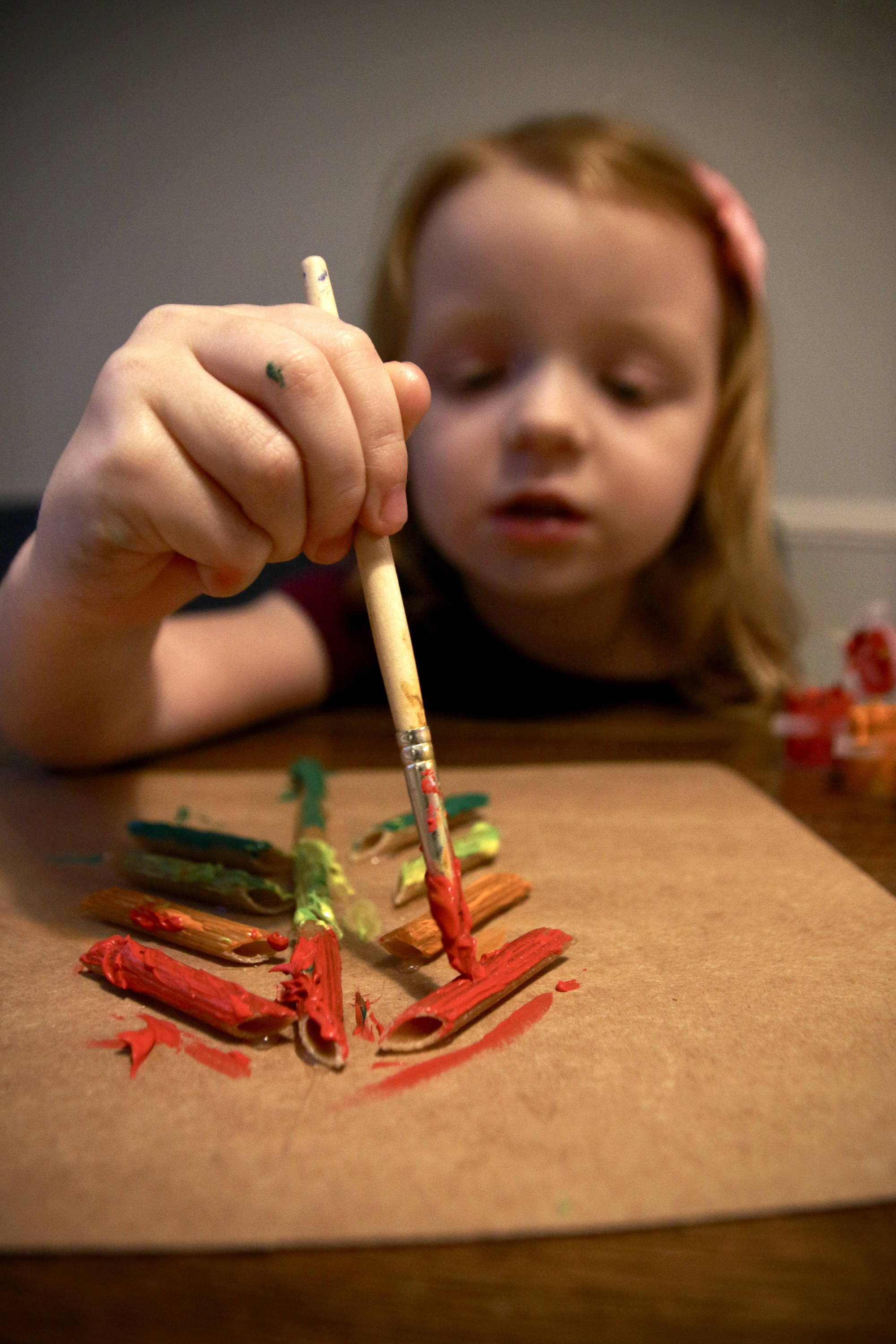 Dempsey's 'tree,' painted to match the fall colors outside.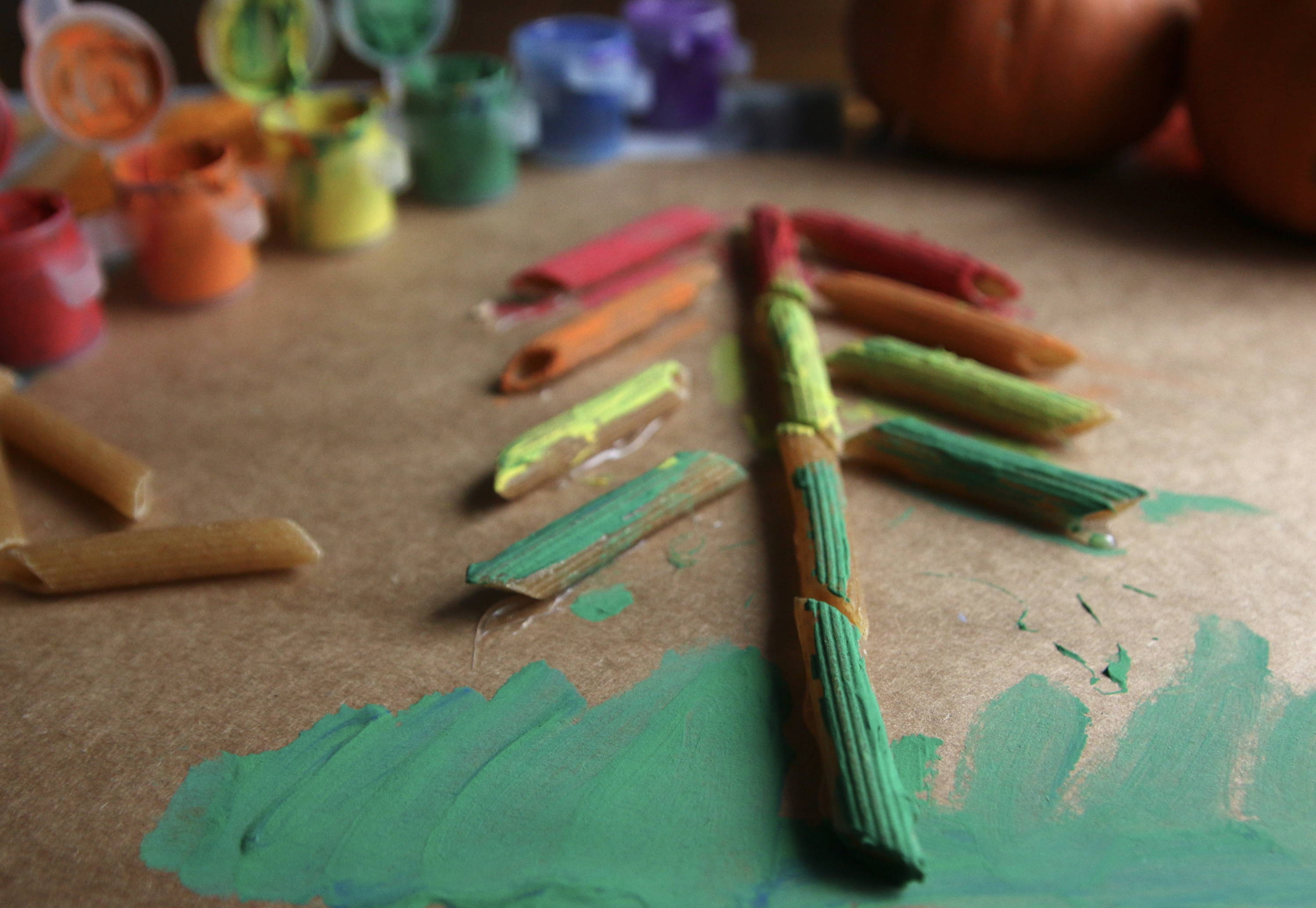 Beautiful Thanksgiving present for the grandparents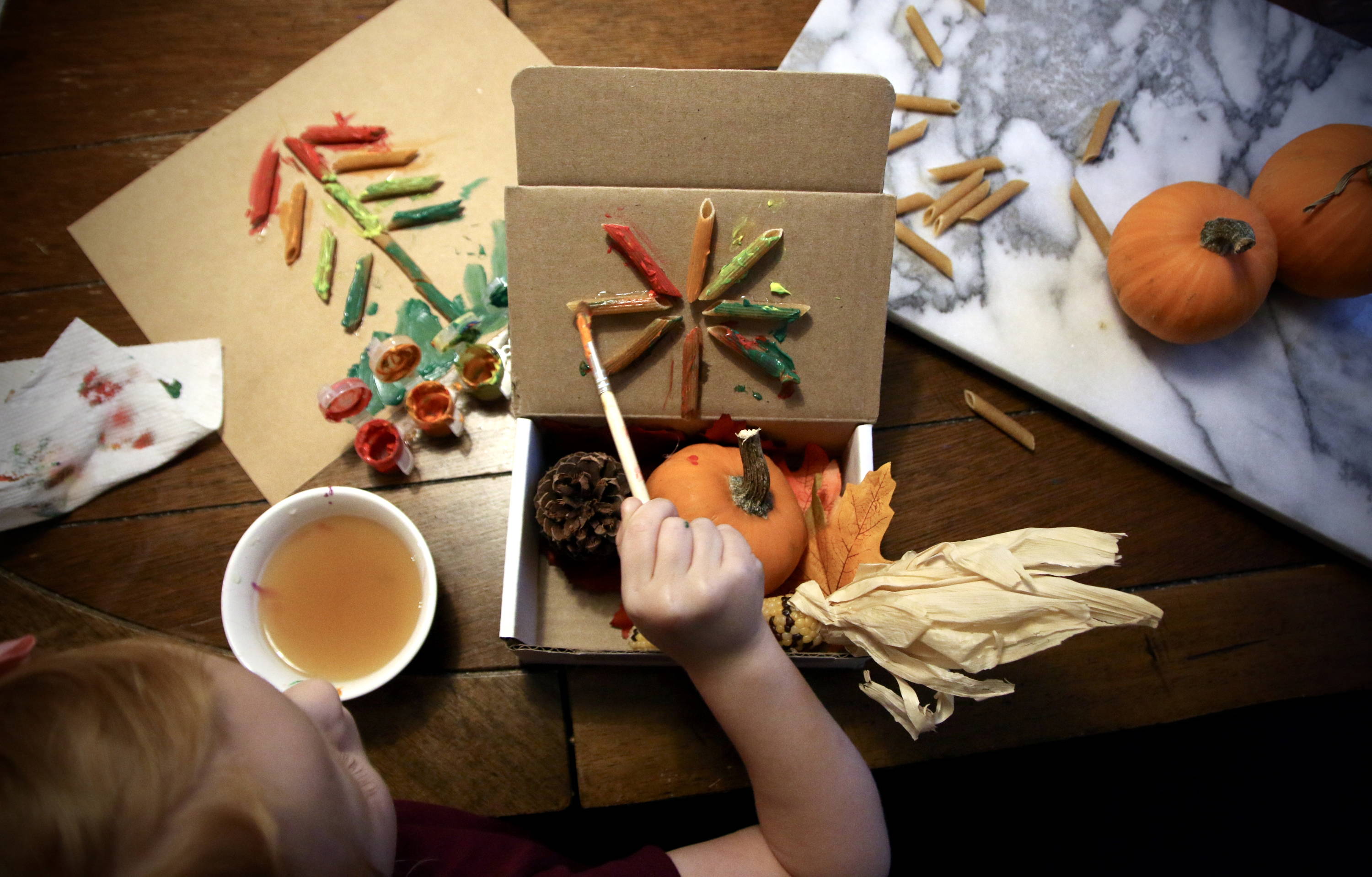 A treasure box full of autumn treats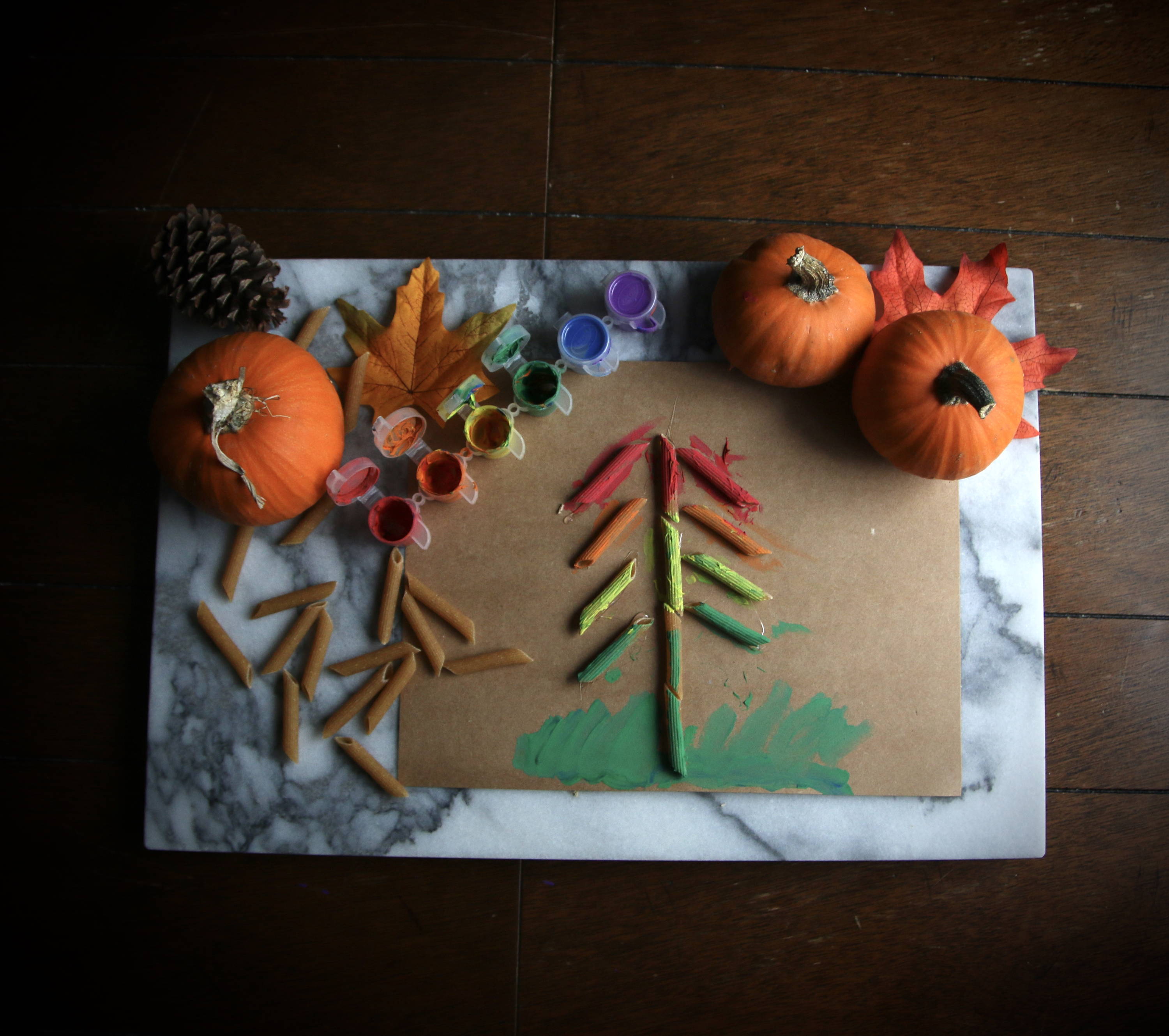 Afternoons can be simple and beautiful at the same time.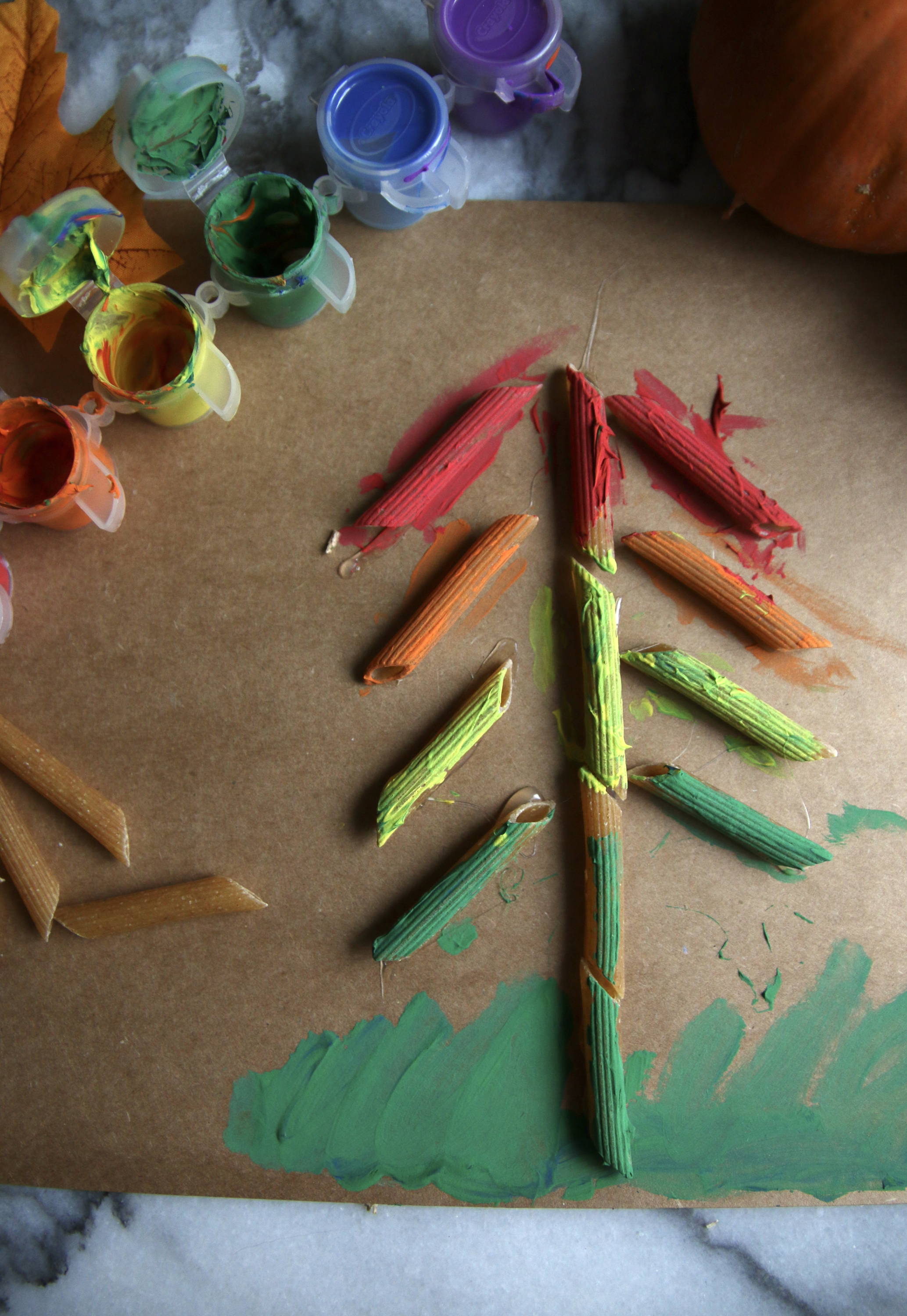 As Dempsey gets older, she'll be able to wait for glue and paint to dry. For now, we move from one activity to another in order to keep her four year old hands and mind busy. The IdeaBox allows us to give her independence to choose her activities and also gives me a break from having to scour Pinterest for ideas. We've had a wonderful time being creative and finding new ways for our little girl to express herself.

► Activity
Glue dried pasta to cardboard & paint

► Length of time spent on activity (approx.)
30 minutes
► Materials needed/chosen
Cardboard box or paper, paint, glue, pasta
► Any prep-work? If so, what?
None
► Directions / What we did
Since it's been gloomy outside, we decided to enjoy an afternoon inside creating. I had Dempsey pick out some cardboard materials and also some designs for her pasta. She wanted a tree and a leaf (although the leaf was a bit tricky!) Since we needed to keep her little hands busy, I went ahead and used hot glue for the pasta instead of traditional glue that would take much longer. Once dried, Dempsey was able to paint away! She painted her tree to match the trees outside - changing colors in the fall. It was a beautiful way to spend the afternoon!
► Possible ways to expand on the activity
Jewelry is always a winner with young girls. We could have painted and let dry the pasta then strung them on yarn for our own pasta fashion show!
► What would you do differently next time?
As Dempsey ages, she'll have the patience to wait for glue and paint to dry. I imagine this will be a craft we'll do many times as she grows up. Each time she'll be able to do a little more!
► What my child was able to do by themselves
Most of the activity. For attention purposes, I helped.
► What my child needed help with
Gluing the pasta
► My child's thoughts about the activity
She loved it. We'll be giving her beautiful crafts to her grandparents for Thanksgiving next week!
► Any other thoughts or info about the activity?
Beautiful activities like these are best because they're simple. Often I think my child needs something elaborate to keep her happy and occupied. I have to remind myself that kids just need a parent's attention, beautiful colors and to use their hands. They're happy when creating, and I'm happy watching the process happen.
---
Parent Blogger: Juli Juli Rush is a mom in Houston, Texas who looks for beauty all around her. She has a lovely husband and four year old, loves her city and loves creating.
Sign-up for our newsletter to receive activity ideas & documentation, here. paintbox