Have you busted out the winter gear and now just waiting out those chilly days? Grab those gloves and mittens and see what fun you can stew up while warm inside. This is the perfect brain activity for any age to explore new ways of doing things, learn trial and error and experimentation all while at home with a few simple items around your home.
Just a quick walk through the house grabbing items they thought would be challenging.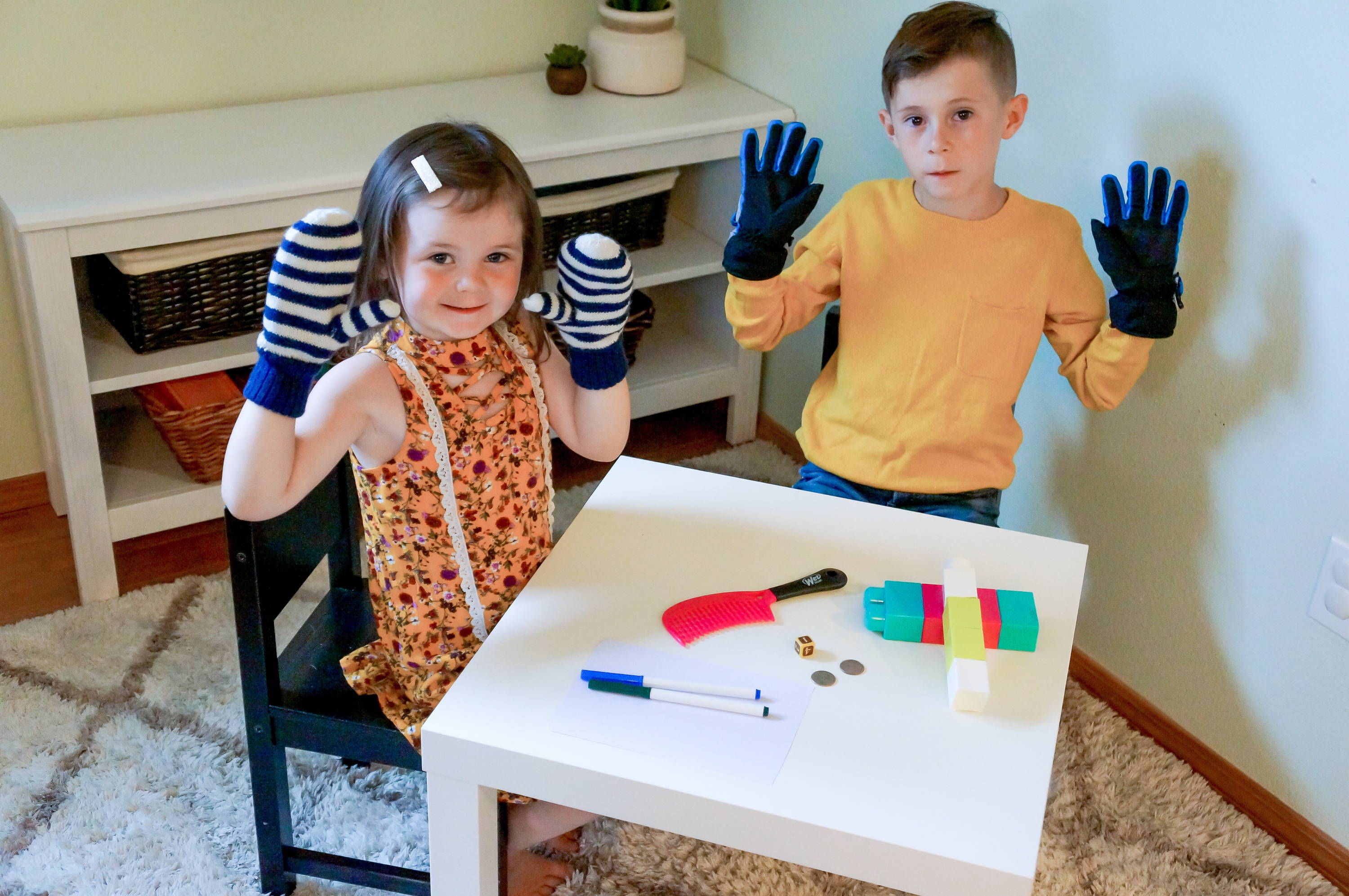 Ready to start! Are mittens or gloves easier? Equal? Let's see!!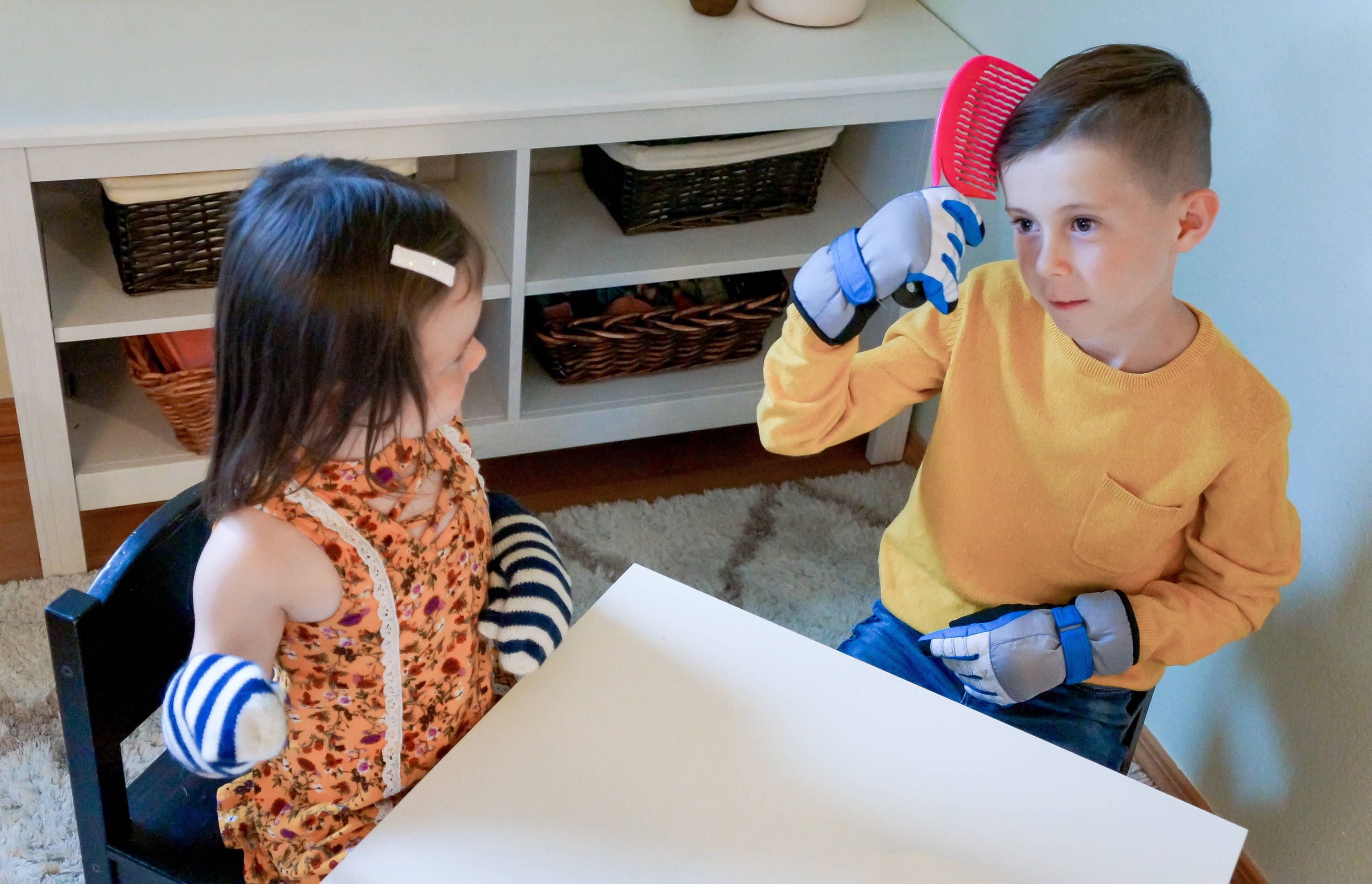 They both were able to pick up the comb and run it through their hair no problem!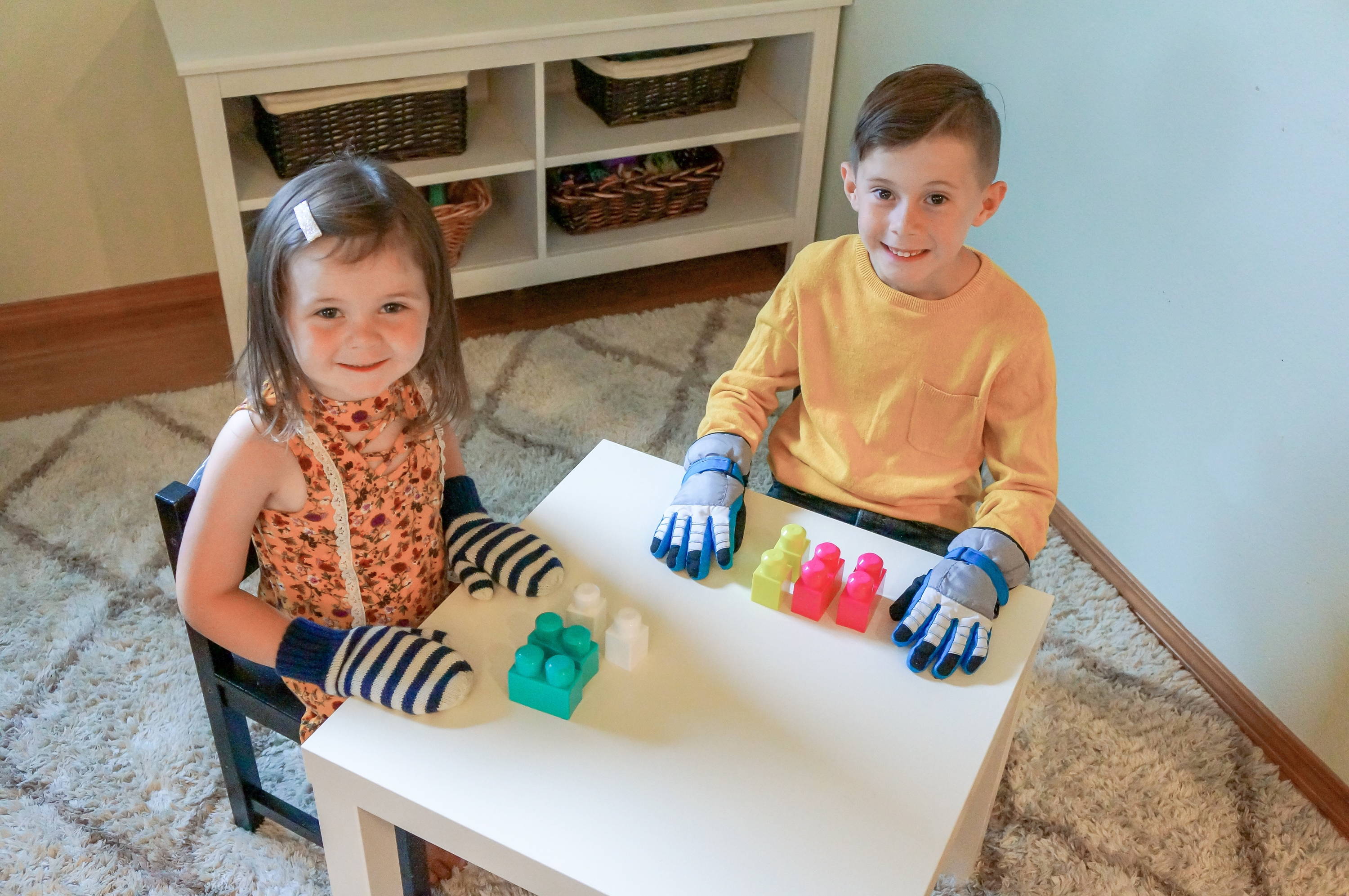 Next we tried Mega Blocks, they built a tower with ease! Next time I think we'll try legos!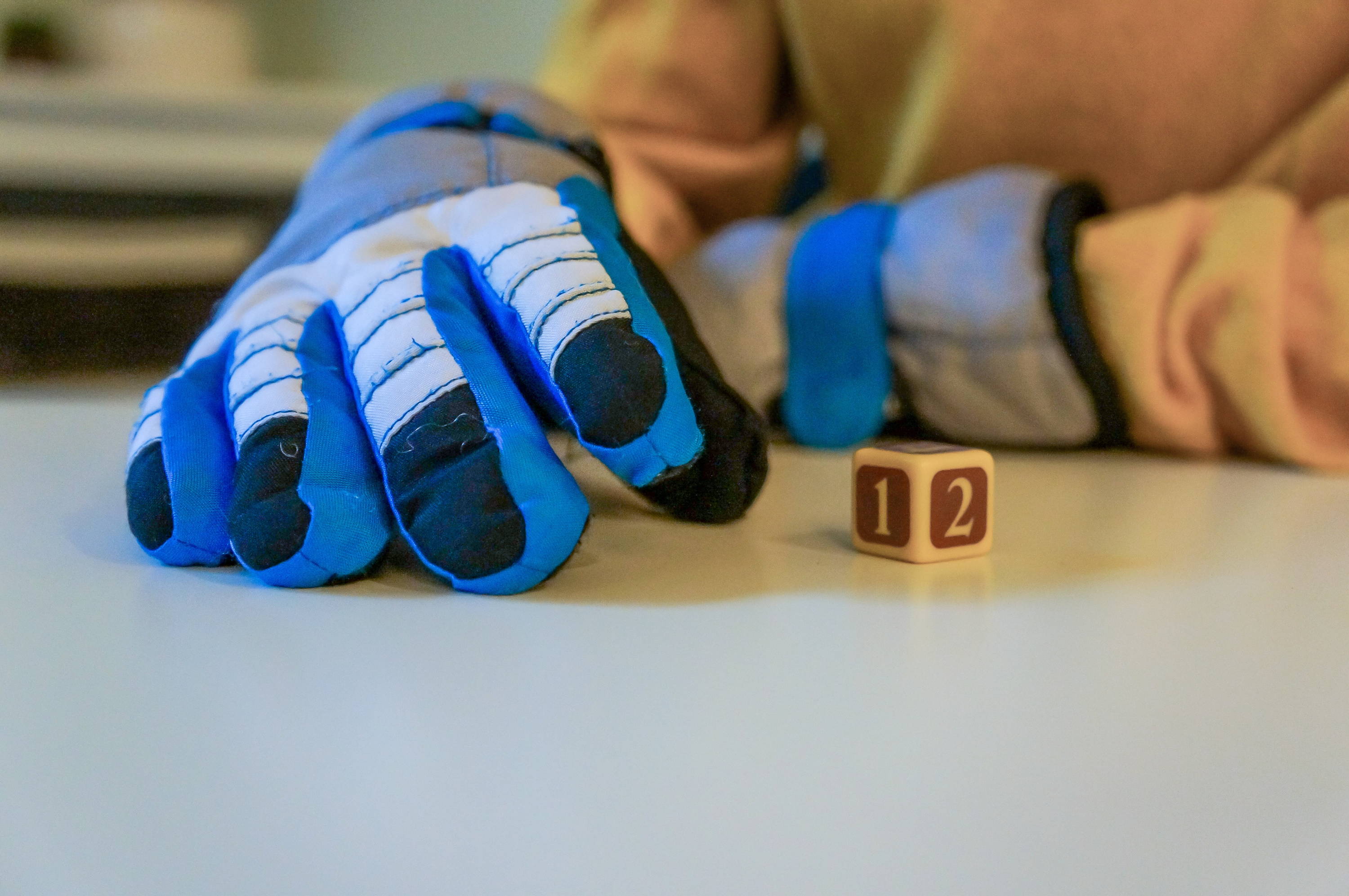 The dice took a few times...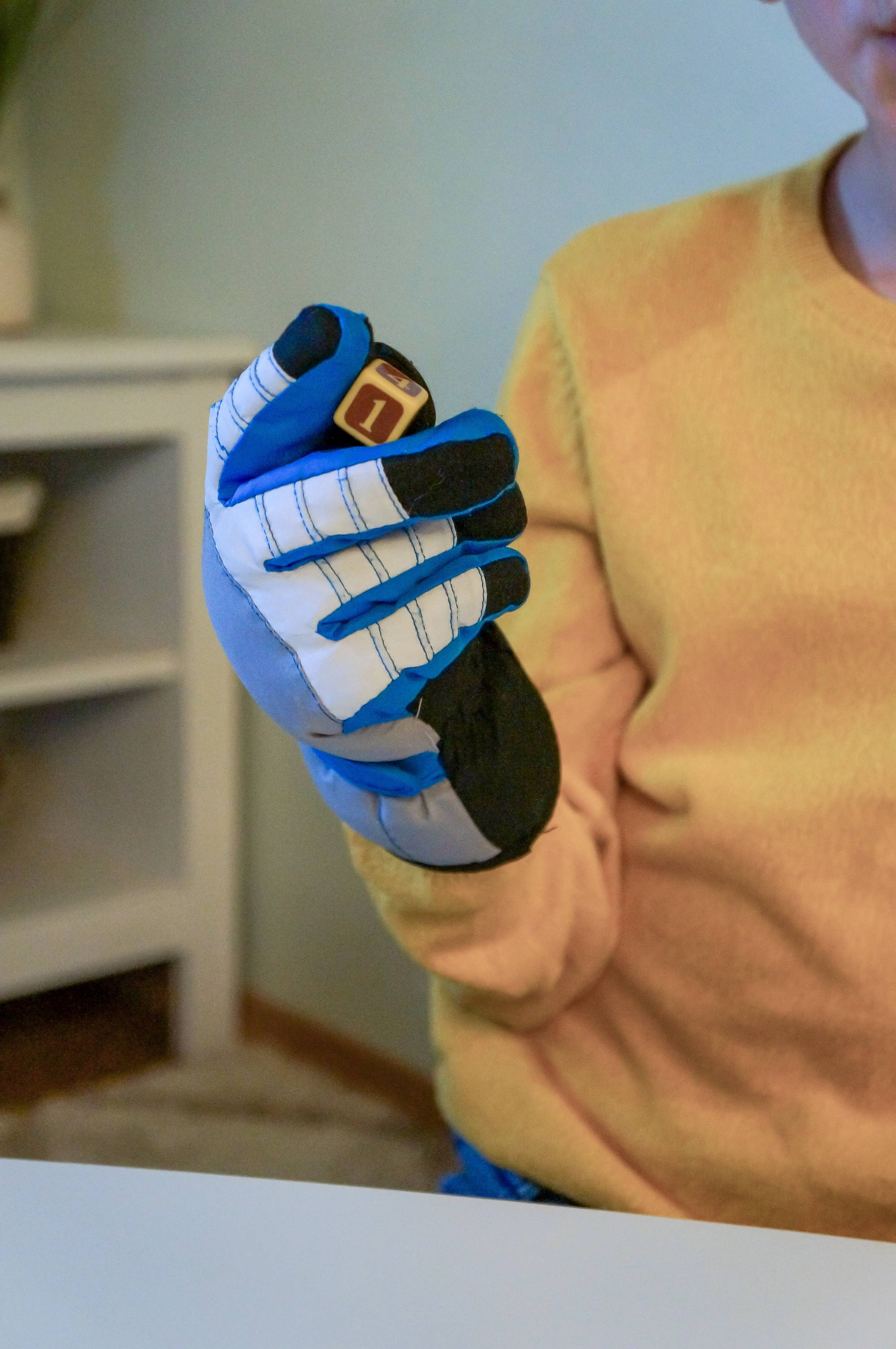 But after some great attempts, success!!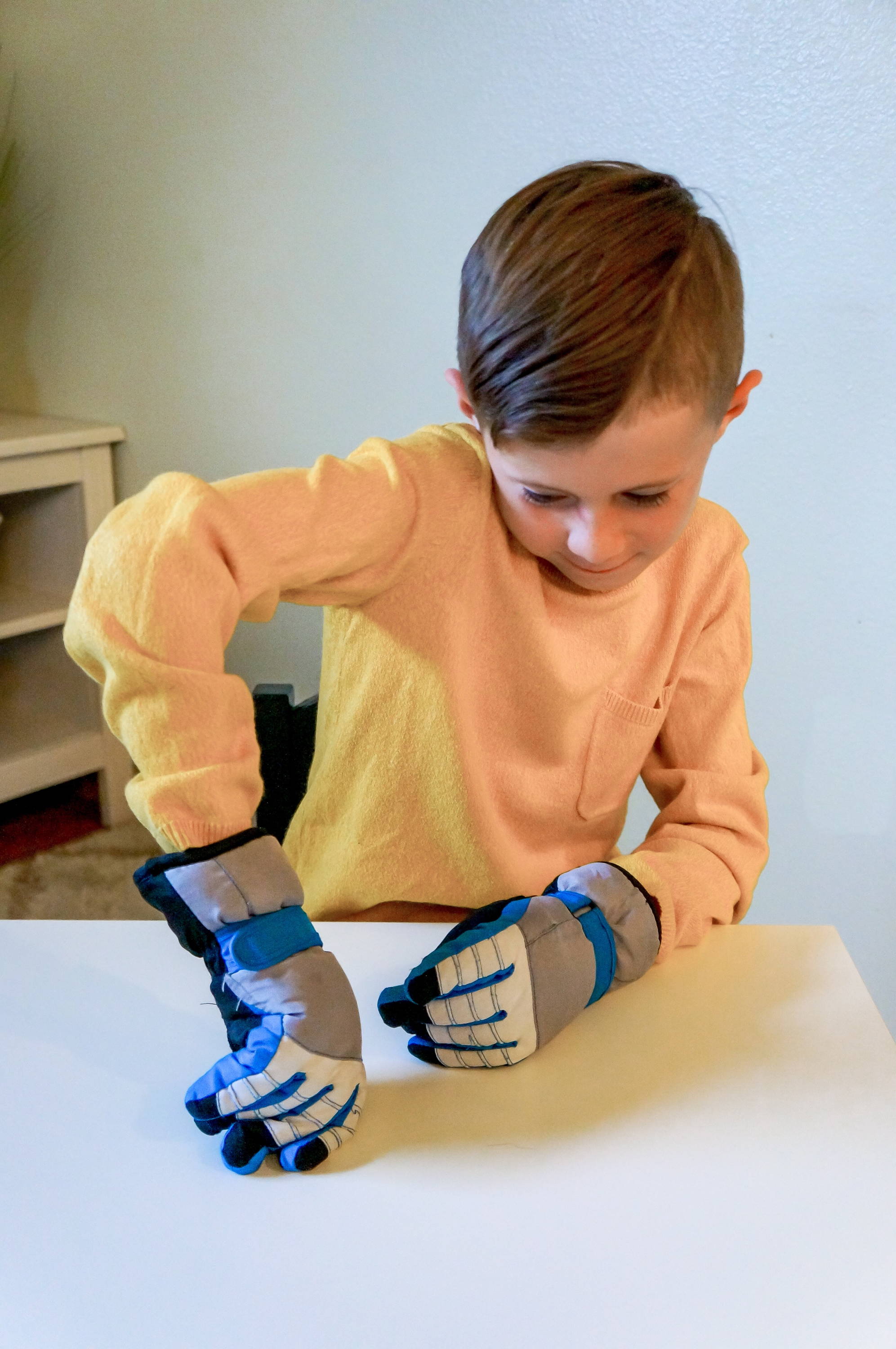 The quarter...The last thing was sure to be the trickiest!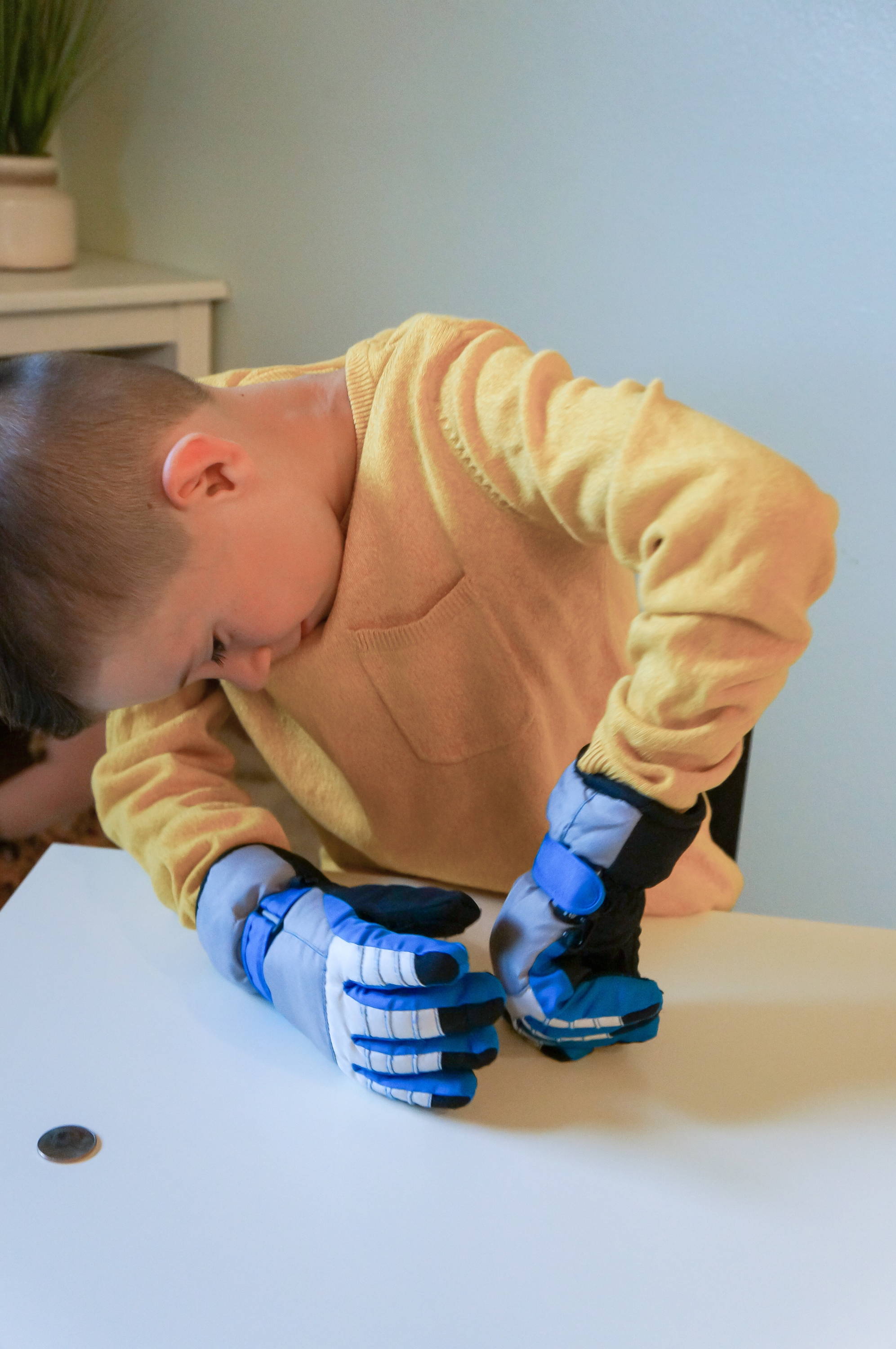 Through many...many attempts the quarter won and the only way they kids were able to get it off the table was to slide it. Points for creativity!
I for sure see us doing this activity again and again with different items around the house and making new challenges each time. The hand eye coordination, thinking and patience this activity provides, far exceeds my expectations for such a simple and fun activity you can do right at home.

► Activity
Can you pick things up or brush your hair, etc. while wearing mittens?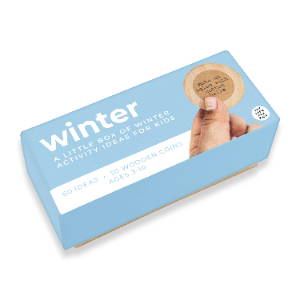 ► Length of time spent on activity (approx.)
Approximately 20 minutes
► Materials needed/chosen
One set of mittens and gloves to show differences. Dice, blocks, comb, quarters.
► Any prep-work? If so, what?
Gathering items from around the home.
► Directions / What we did
We decided to see if there would be a difference between mittens and gloves so we grabbed a pair of each. Then we searched for a few different items around our home that may be a challenge to do with their hands covered.
► Possible ways to expand on the activity
You can really tailor this activity to your age appropriate audience by choosing smaller items for the older the child and larger items for the younger the child. Since we had a 3yr old and an 8yr old we tried to find a good mix of items.
► What my child was able to do by themselves/needed help with
Both children were able to do all the tasked we had laid out (blocks, comb, dice) except the quarter. Neither were able to pick up the quarter without sliding it off the table.
► My child's thoughts about the activity
Although silly wearing gloves inside, they thought it was a great indoor activity for a chilly day.
► Any other thoughts or info about the activity?
It was fun to see their reactions to accomplishing the tasks when they thought it'd be more of a challenge.
Parent Blogger: You can find Kimberly on Instagram, here: www.instagram.com/juniper.sc
Sign-up for our newsletter to receive activity ideas & documentation, here. winterbox