Sparkles, unicorns, daddy...oh my! Crazy work schedules always limit how long our bedtime routines really are. We try so hard to have consistent bedtimes and a steady routine and sometimes it doesn't always go as planned. Having the Bedtime Box was a huge help on finding a way to calm our littles down and get them ready for bed! Our coin, "Get an object and tell someone about it" was a great way for them to wind down for the day and have an extra 10-15 minutes with Daddy!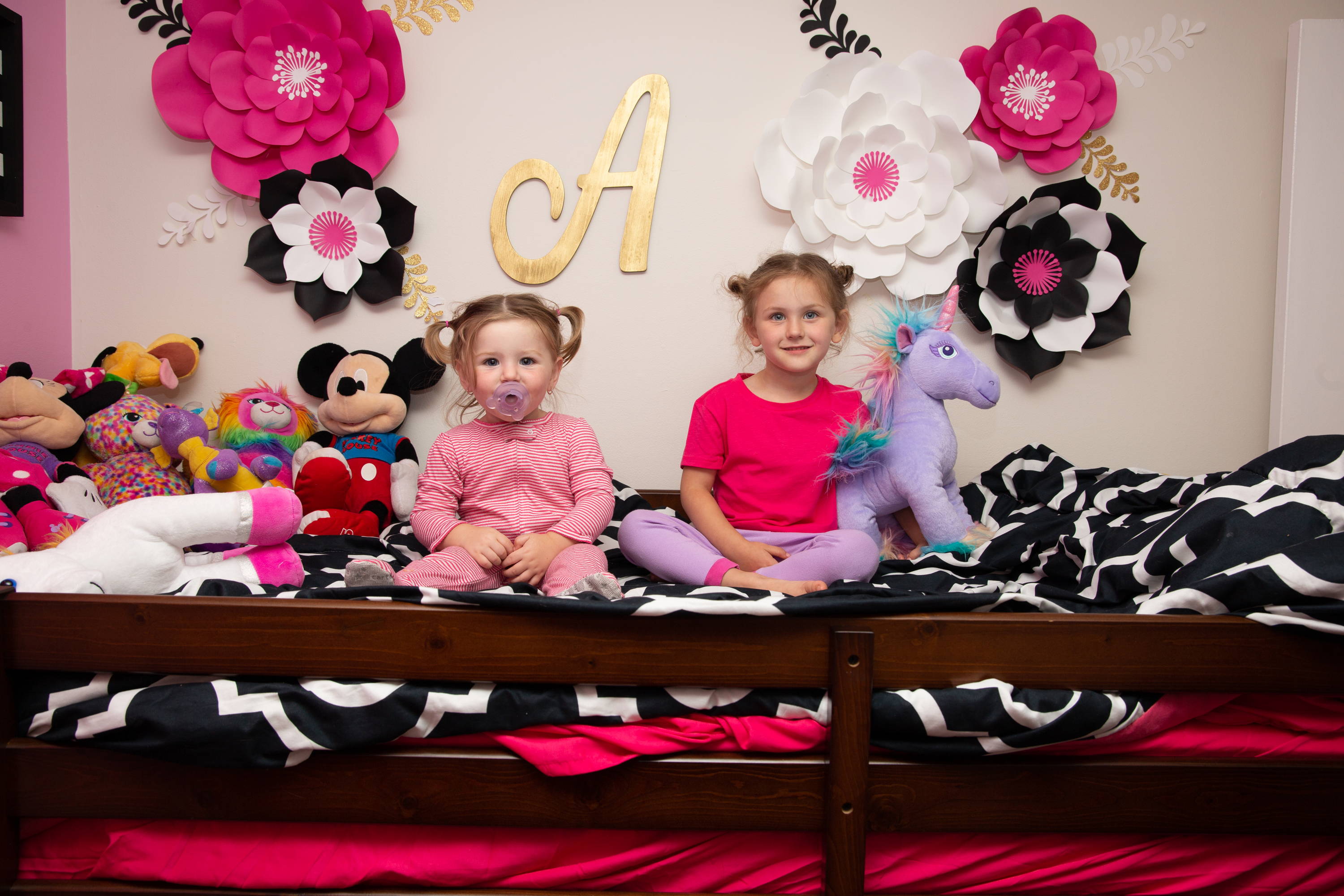 Getting ready to tell Daddy all about their unicorns!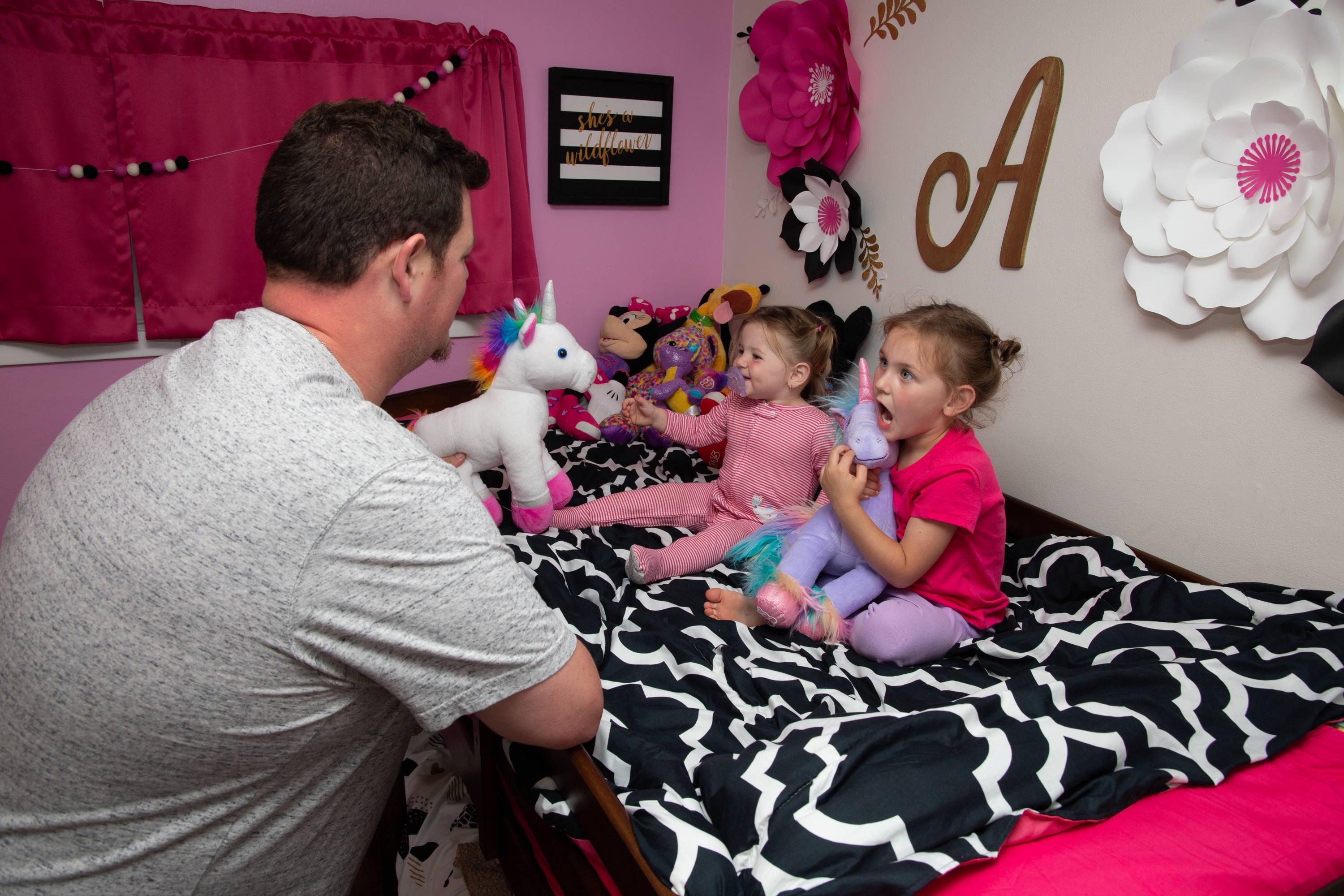 "Daddy! Do you see all of her sparkles??"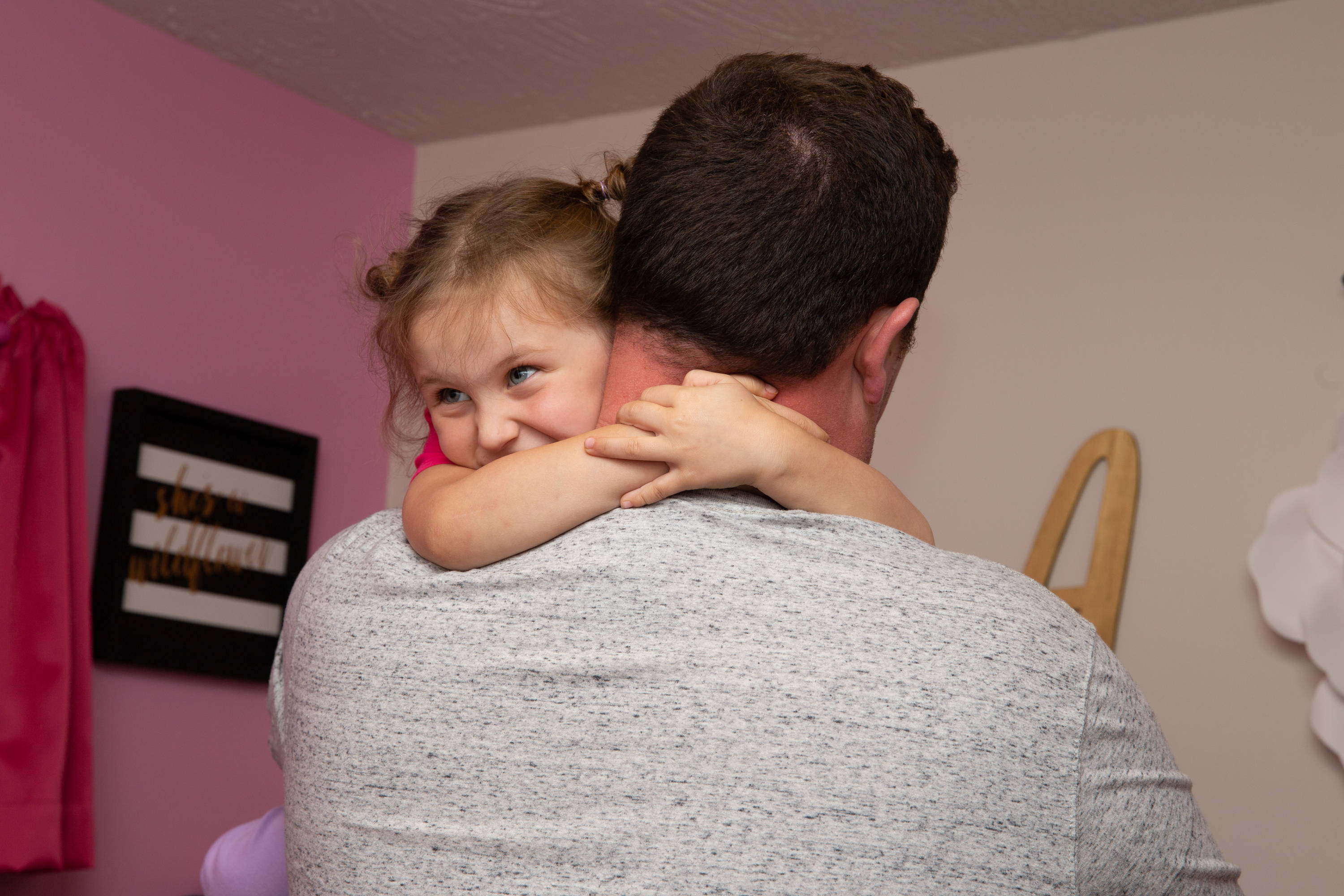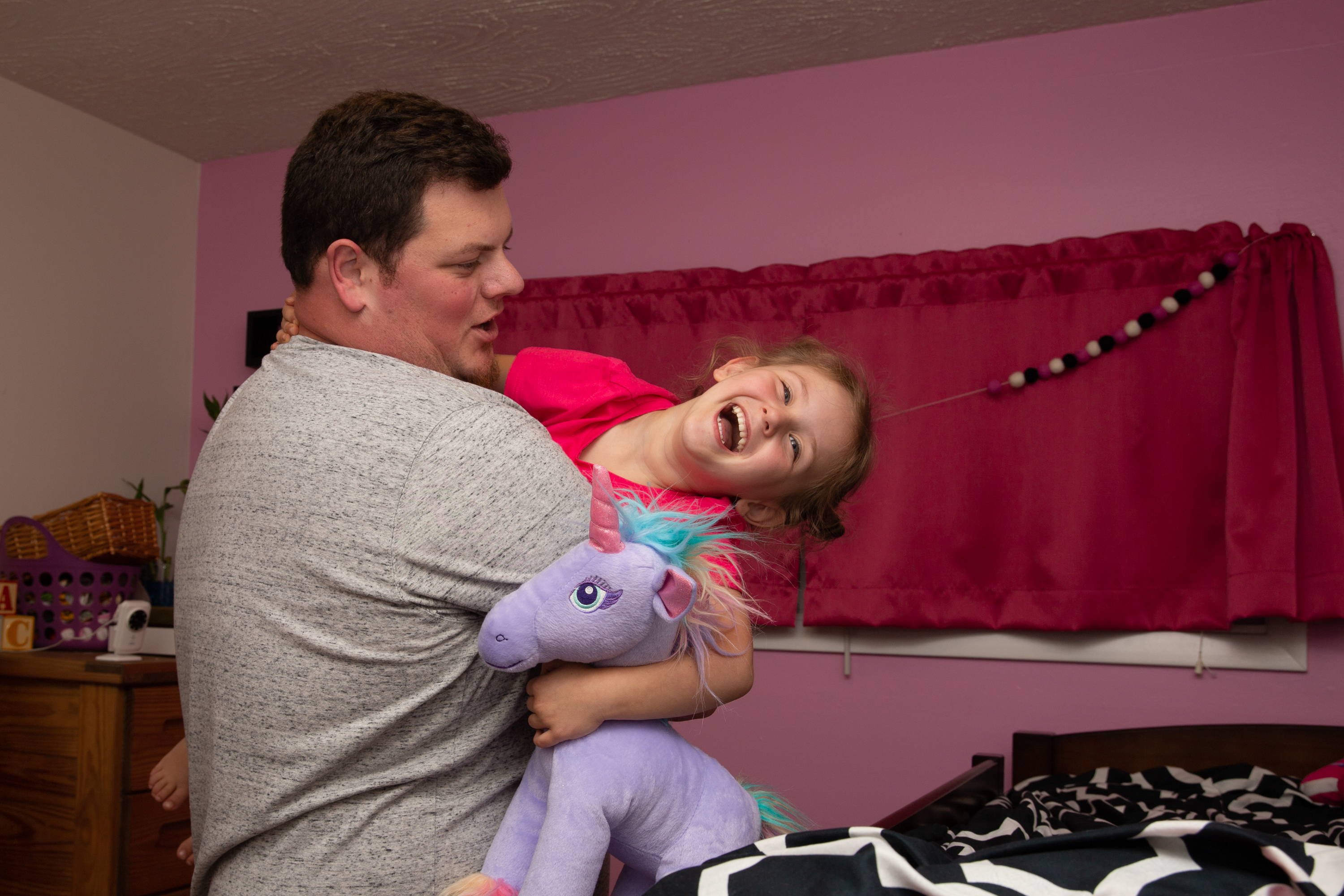 The best way to end the night!
I loved how excited the girls were to tell Daddy about their new stuffed unicorns. From the sparkles on their manes to the details on their feet. Getting to spend that extra few minutes with Daddy before bed was the best part of the day. Watching how proud they were to describe all the little details and to see how interested Daddy was turned me straight into a puddle. I will never forget these perfect tiny little moments.

► Activity
Get an object & tell someone about it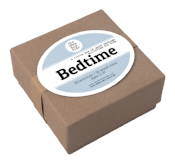 ► Length of time spent on activity (approx.)
10-15 minutes
► Materials needed/chosen
Special item - Ours was her new stuffed unicorn. Comfy sleep space.
► Any prep-work? If so, what?
None! Regular bedtime prep!
► Directions / What we did
After getting ready for bed, the girls picked their special items and told daddy all about how they picked them out, made their wishes and stuffed their unicorns themselves.
► Possible ways to expand on the activity
Have the parent pick a special item to share with the kids!
► What would you do differently next time?
Nothing! This was a great way for the girls to talk to Daddy before bed.
► What my child was able to do by themselves
Everything
► What my child needed help with
Nothing. Super easy for her to tell him about her unicorn!
► My child's thoughts about the activity
She was really excited to have the opportunity to spend 10-15 extra minutes before bed to talk with Daddy.
► Any other thoughts or info about the activity?
Loved the connection between the girls and Daddy. I will never pass up those opportunities!
---
Parent Blogger: Erin &nbsp I am a wife, girl momma, K-8 art teacher, 4-8 technology teacher, children and family portrait photographer and chaos coordinator. We love being outdoors, spending time as a family and trying new restaurants.
Sign-up for our newsletter to receive activity ideas & documentation, here. bedtime