Family pictures can go one of a few ways. My kids often request a treat (hello, mochi) when I say we are taking pictures. When I said we were going to do a silly photoshoot, they perked right up and asked if they could do their own poses. I knew right then and there that this was going to be a lot of fun!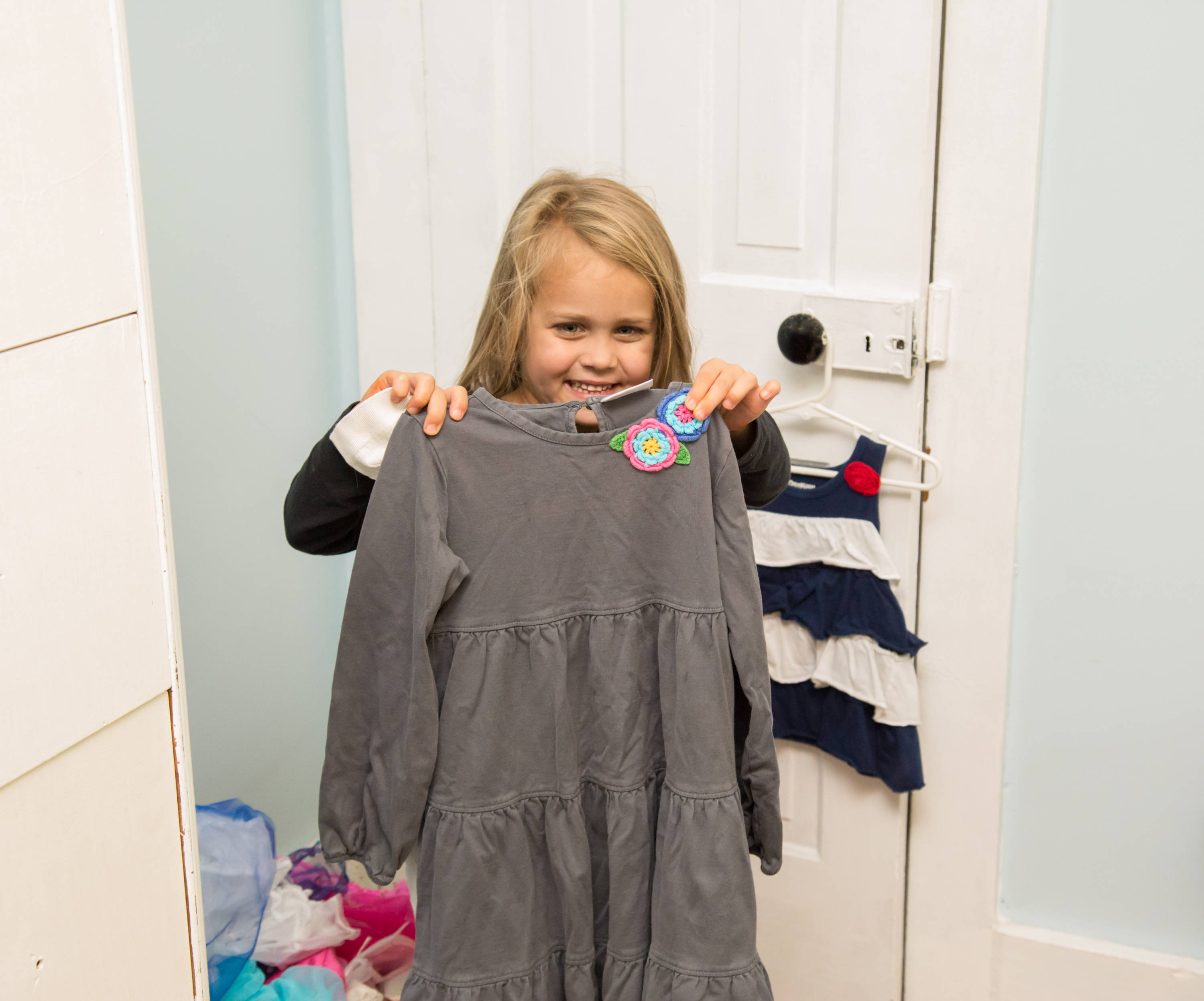 First, the kids picked out their outfits. Stephen knew the drill and quickly grabbed nice jeans and a collared shirt. Faithlynne has so many dresses to choose from that she had to try a few on.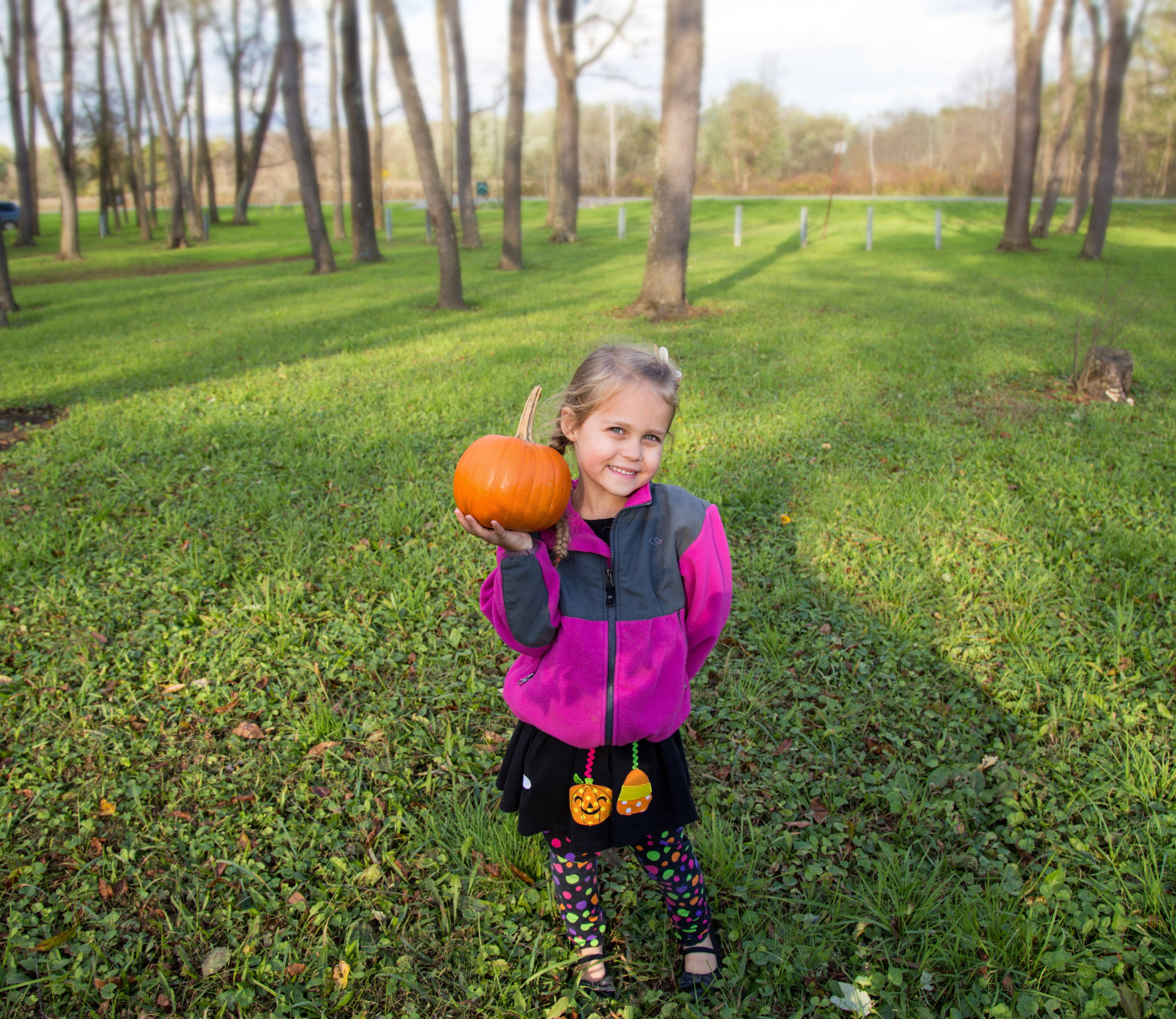 Once we finally settled on our wardrobe, we looked for photo props. The kids just got their pumpkins the other day so they were excited to bring them with us.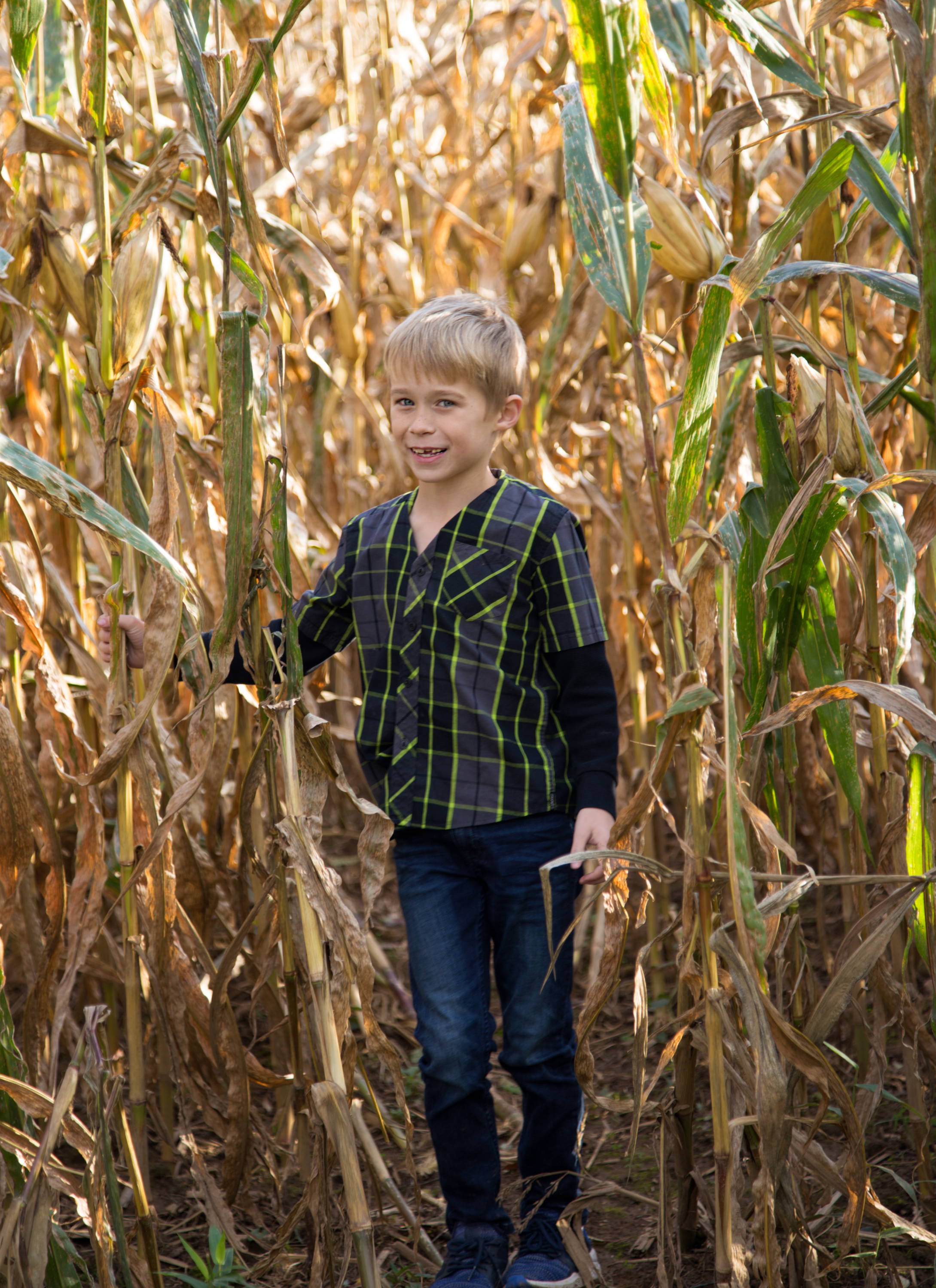 We thought about a nice location for fall photos and decided to go the local park. It is backed up to a farm so we picked a flat spot on the edge of the cornfield. We watch the corn grow all summer here so Stephen enjoyed seeing how tall it was.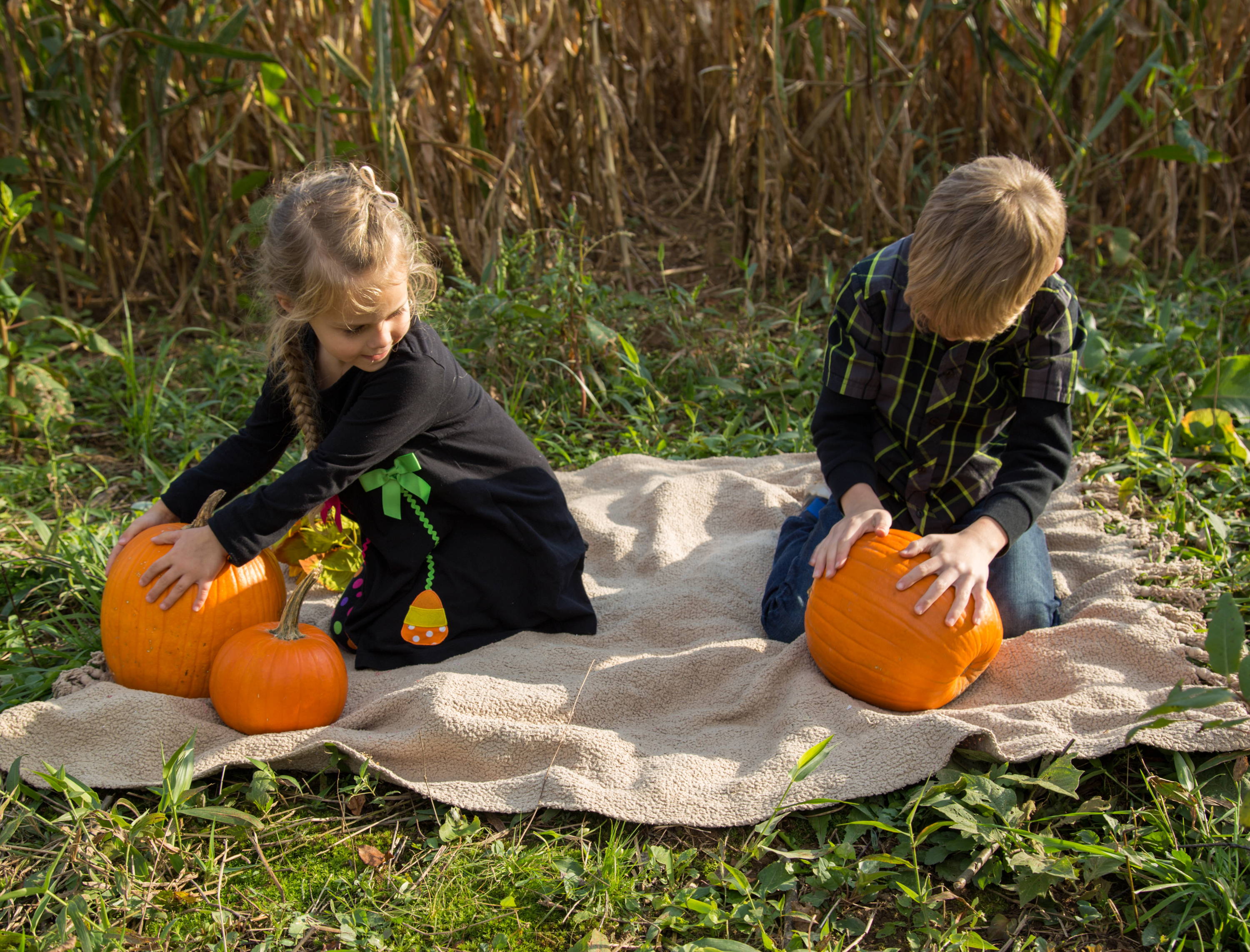 Once we picked our location, they grabbed their blanket, pumpkins, and flowers and worked together to set them up. It's fun to watch how their little minds work with a task like this. Faithlynne wanted everything on one side and Stephen wanted to put some on each side.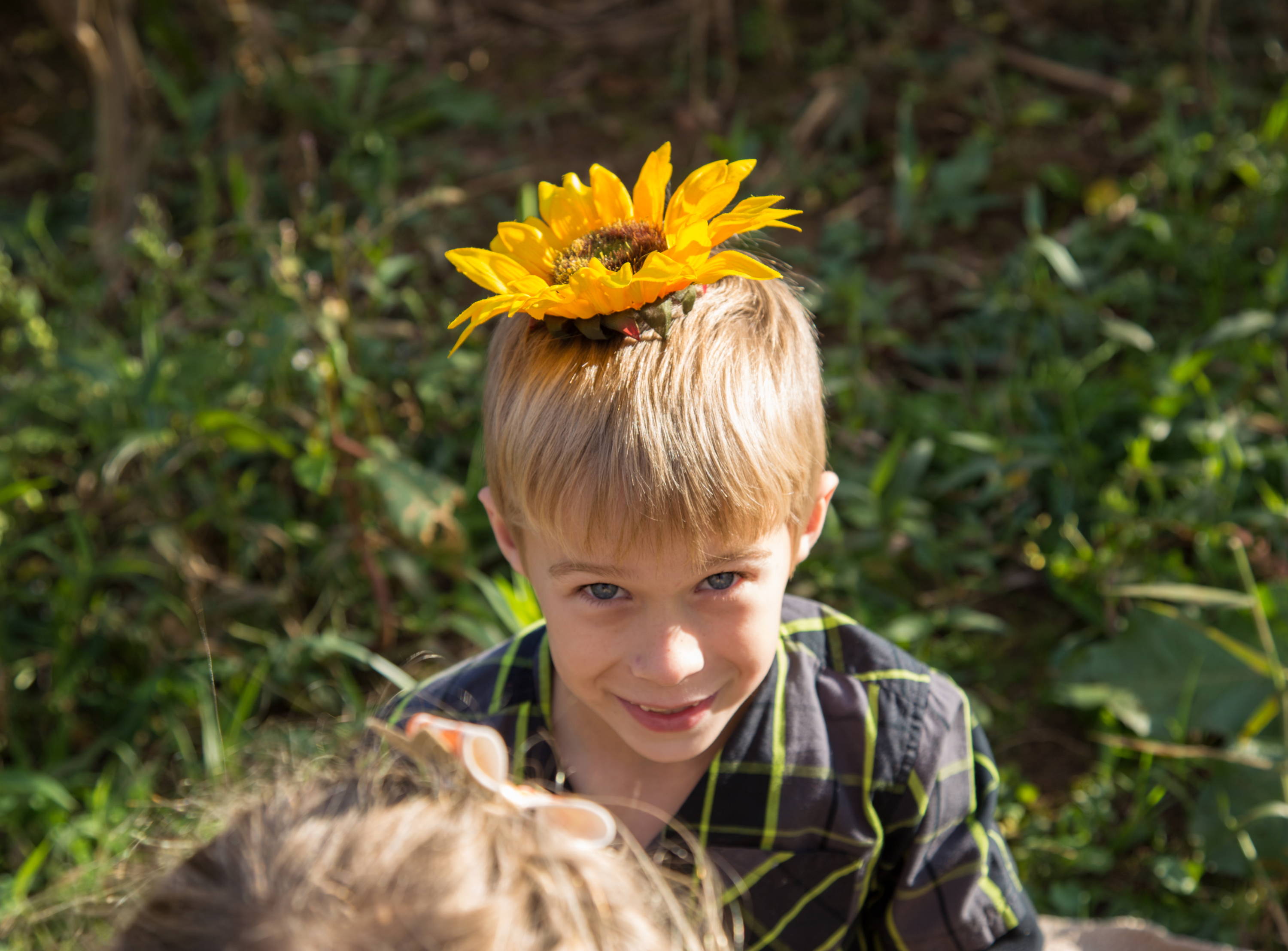 Let the silliness begin! When one of the flowers popped off, Stephen decided that it would make the perfect fall hat.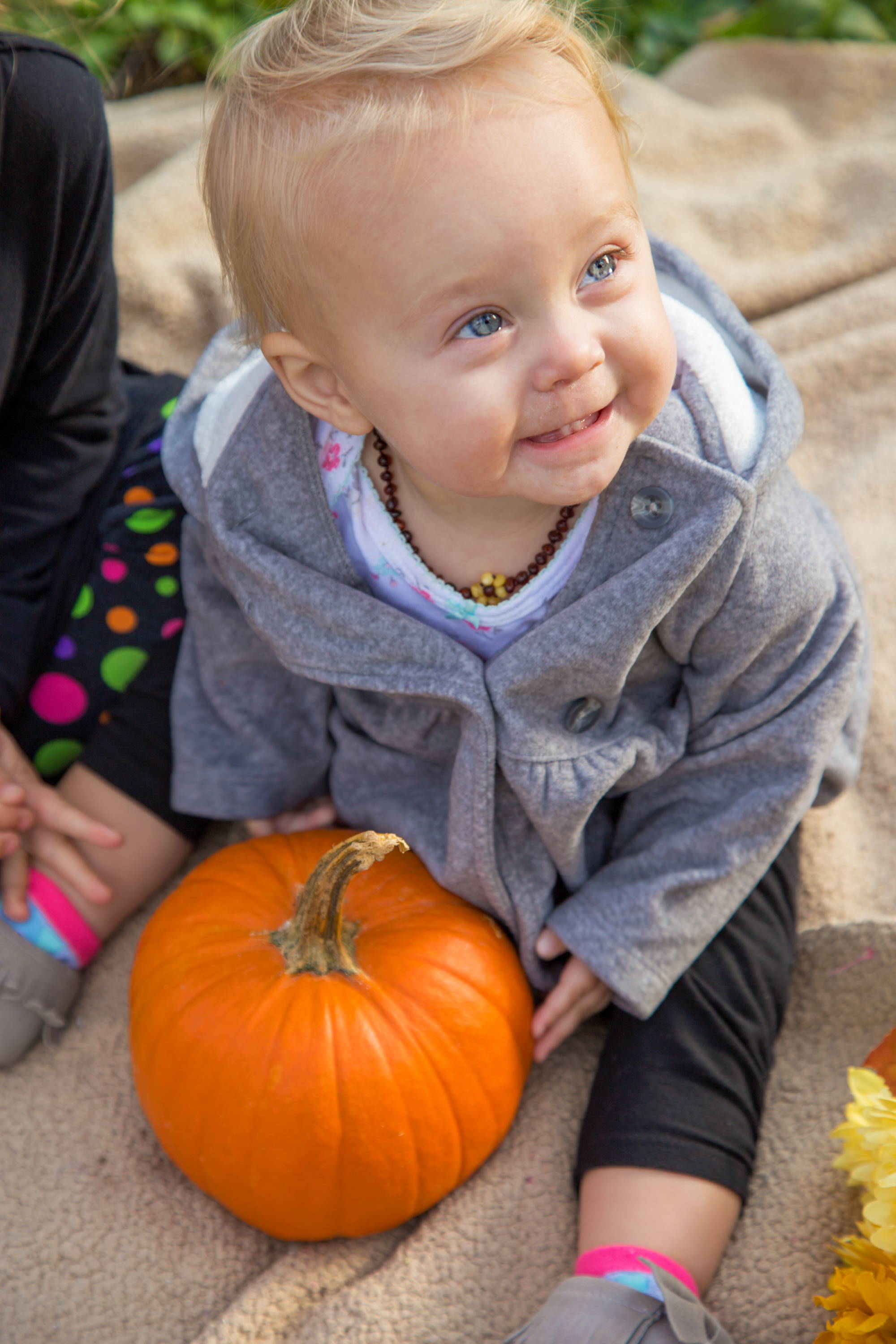 This was Jubilee's first time touching a pumpkin. The big kids kept laughing at her response as she touched, pushed, and even kissed the pumpkin.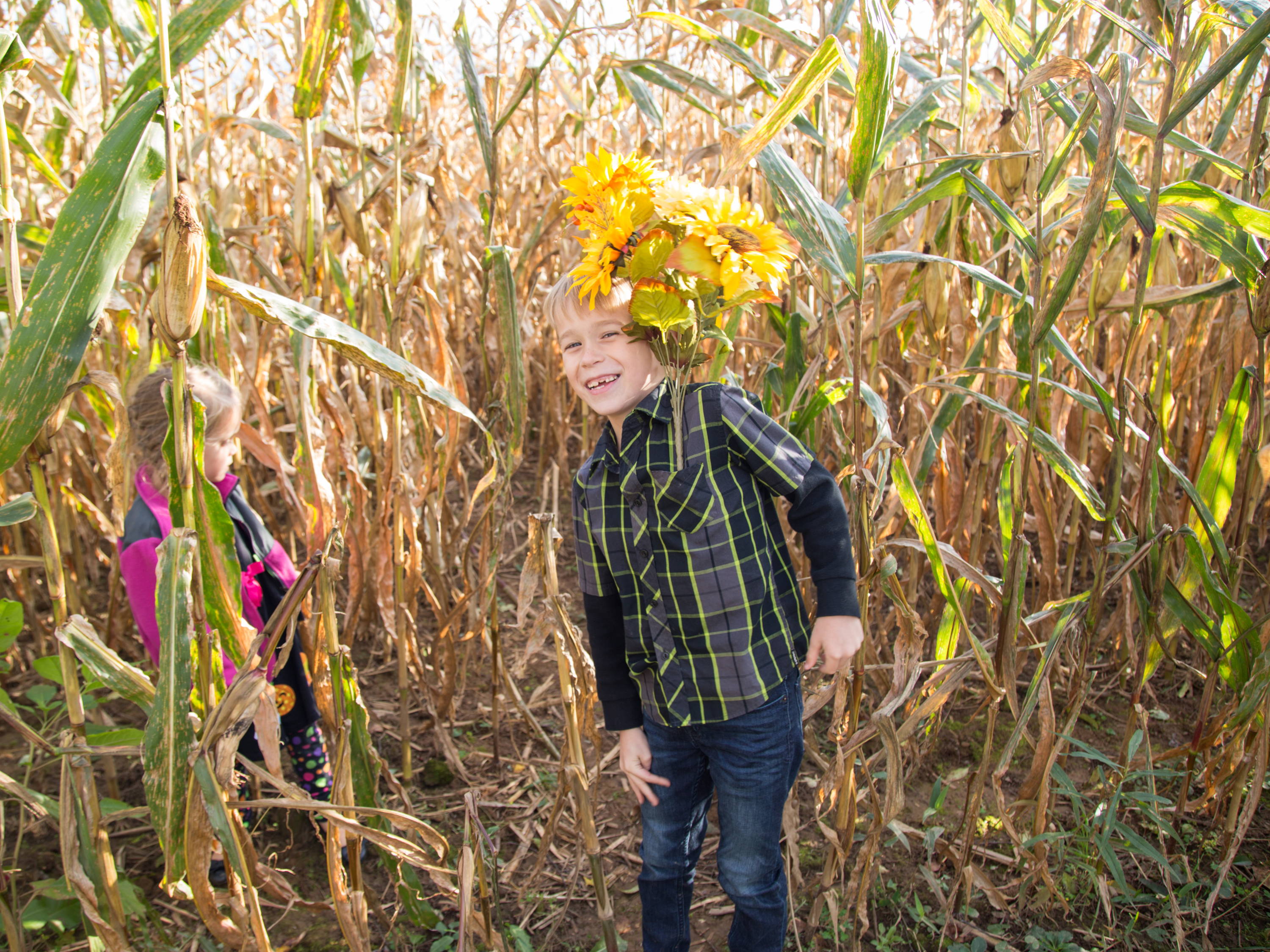 Stephen really liked playing with the flowers. He thought that they would look nice in his pocket. This definitely caused some silly giggles.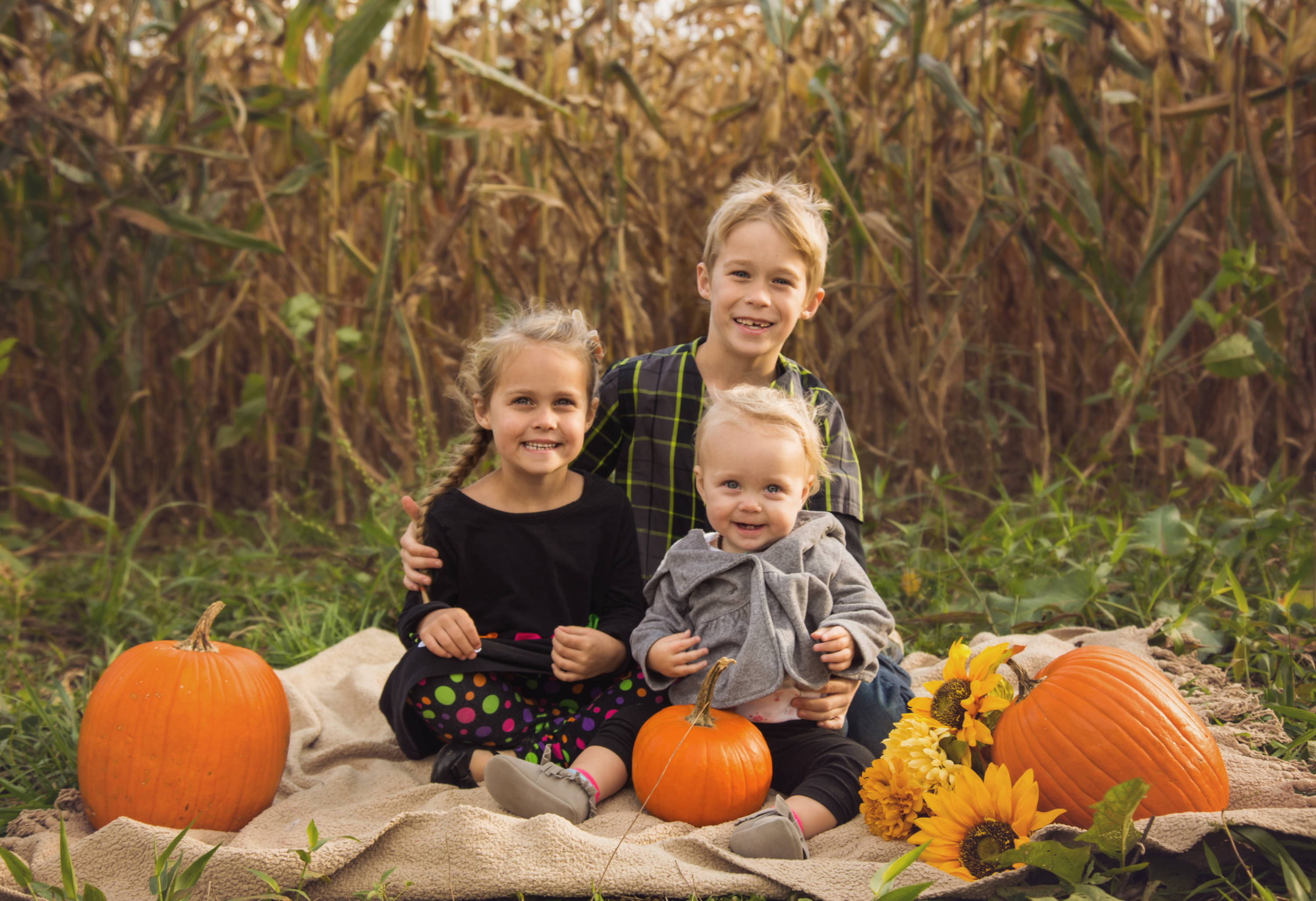 We decided to get one nice family picture before heading to the playground to play.
What can sometimes be difficult for little kids, turned out to be a whole lot of fun and didn't even require an ice cream incentive. They really enjoyed being a part of the whole process and started proposing new ideas for next time. I think they already have a list going! It was a lot of fun for us as parents to see how they plan things versus what we normally do and to watch their ideas unfold. This was such a great family activity.

► Activity
Have a silly family photoshoot
► Length of time spent on activity (approx.)
1 hour
► Materials needed/chosen
Photo props and a camera
► Any prep-work? If so, what?
Gathering the props they wanted for pictures
► Directions / What we did
We chose outfits and props to bring with us. The kids decided on the location and set everything up. They picked their poses, I took the photos, and daddy did silly dances to get some smiles.
► Possible ways to expand on the activity
There are so many ways to expand. We originally thought about doing a Halloween costume themed photo shoot but it was a little too chilly that day. You could take turns showing the kids how to take pictures or give them a theme and see what they come up with (princess, sports, Christmas, etc.).
► What would you do differently next time?
I would have planned to spend more time at the location. The kids were still really enjoying themselves, but we left because it was getting dark and chilly. Next time we will go earlier in the day.
► What my child was able to do by themselves
The older two picked out their outfits, brought their fall props, and set them up.
► What my child needed help with
I took most of the pictures.
► My child's thoughts about the activity
They loved it. They were already planning their next one!
► Any other thoughts or info about the activity?
This is such a fun and expandable activity. There are so many different directions you can go with it!
---
Parent Blogger: Denae is a doula and photographer. When she isn't editing photos or at a birth, she is trying to keep up with her 3 energetic kids. She is married to her wonderful, adventurous husband who doesn't know how to sit still. This leads to lots of family adventures, but they're always excited to see where each journey will take them.
Sign-up for our newsletter to receive activity ideas & documentation, here. fambox