Today, we had a fun little science activity. We tried to see if my oldest daughter could find a paperclip in a bowl of rice. It was trickier than I thought it'd be, but she had so much fun "searching for treasure."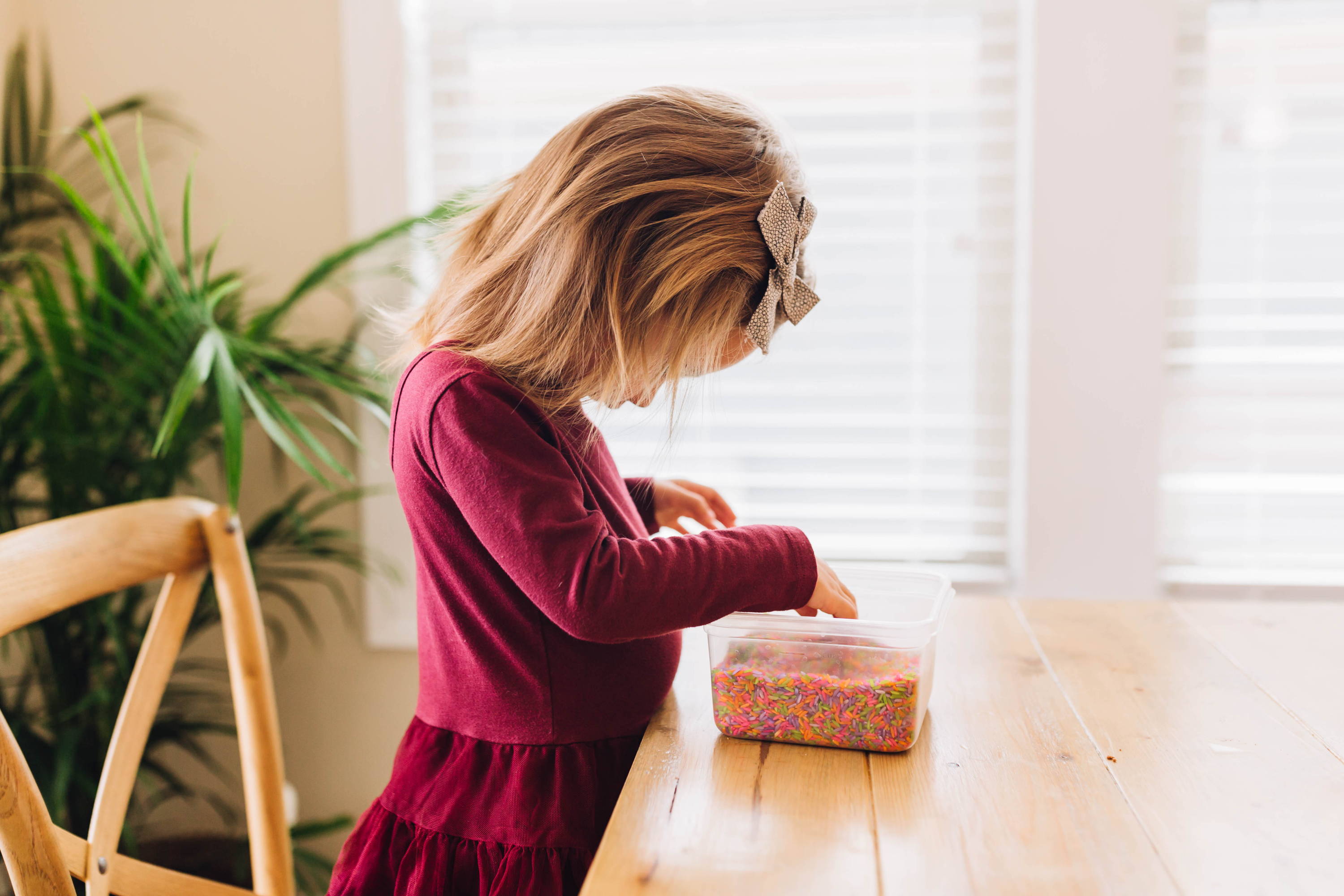 Starting her search for the paperclip.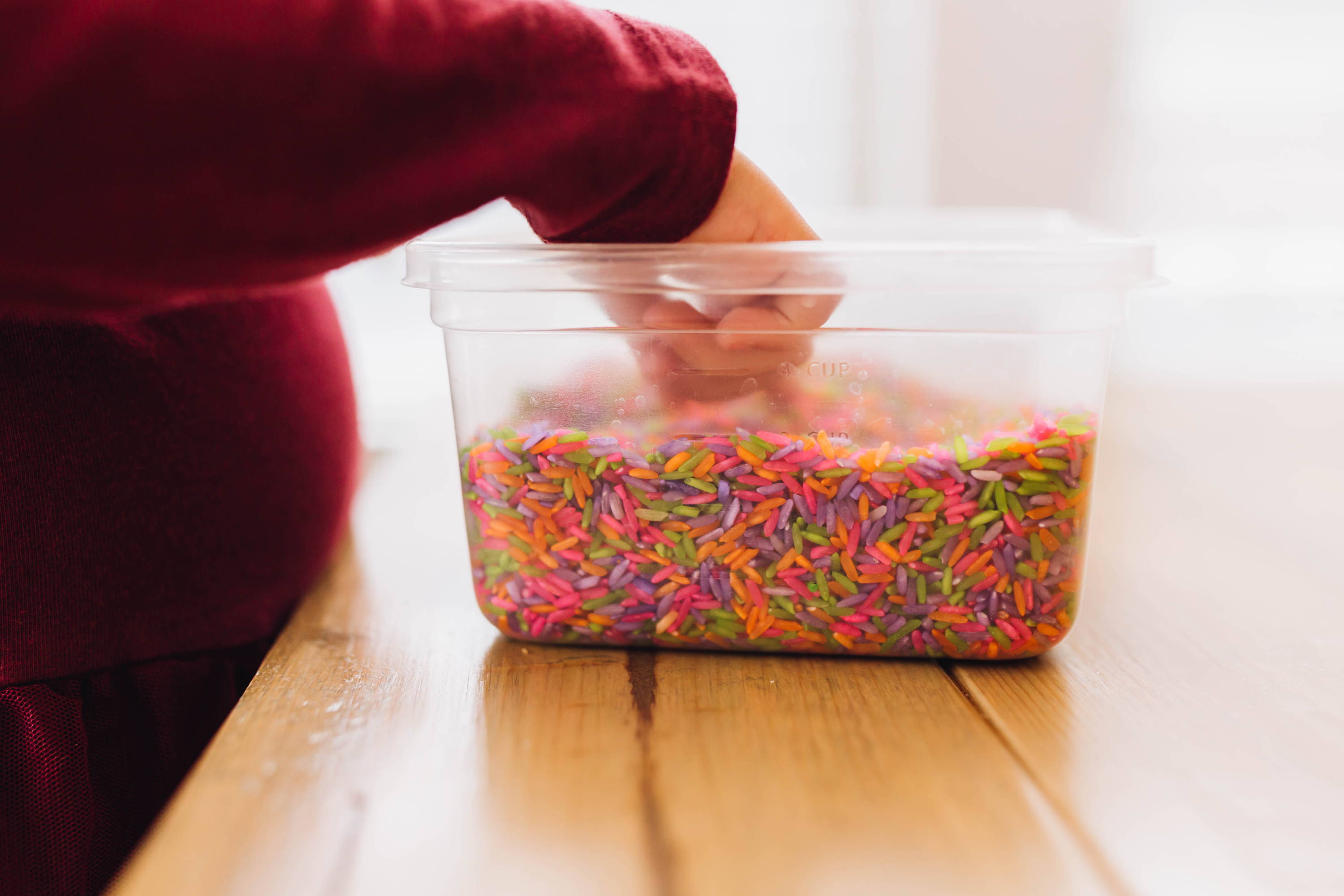 Trying to use just her fingers to sort through the rice.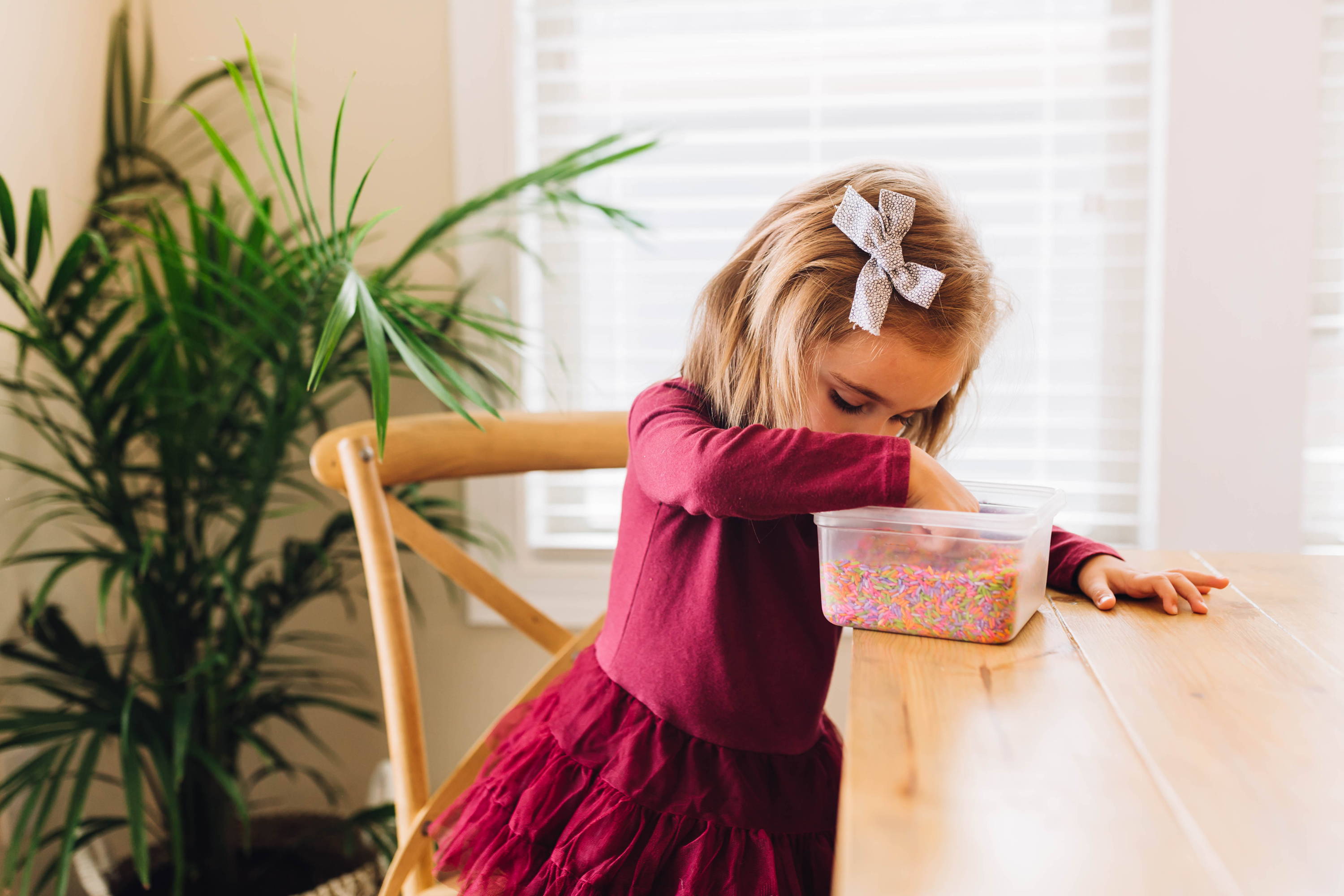 She started peeking while she was digging!
I told her she had to close her eyes, and use ONLY her fingers to find the paperclip!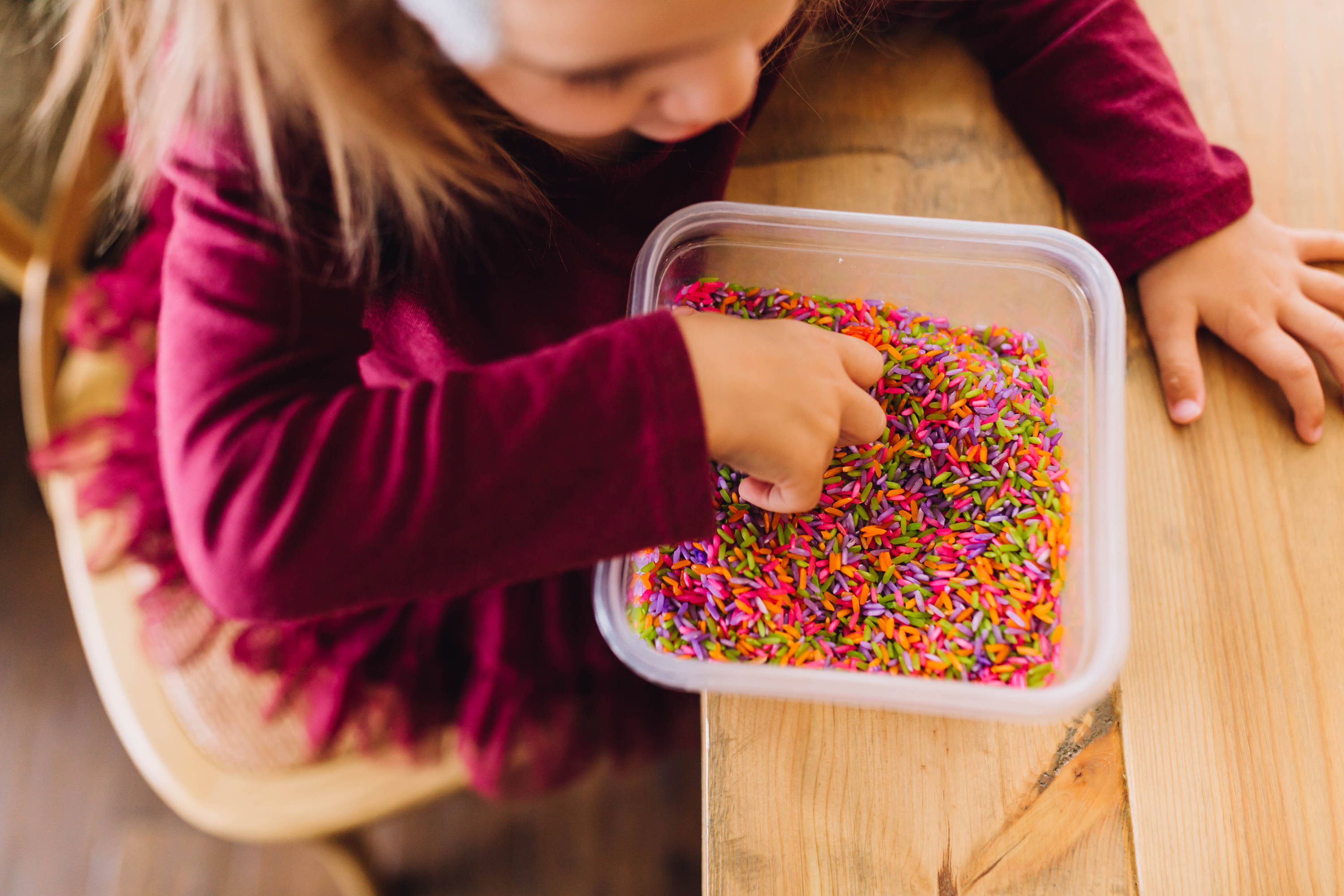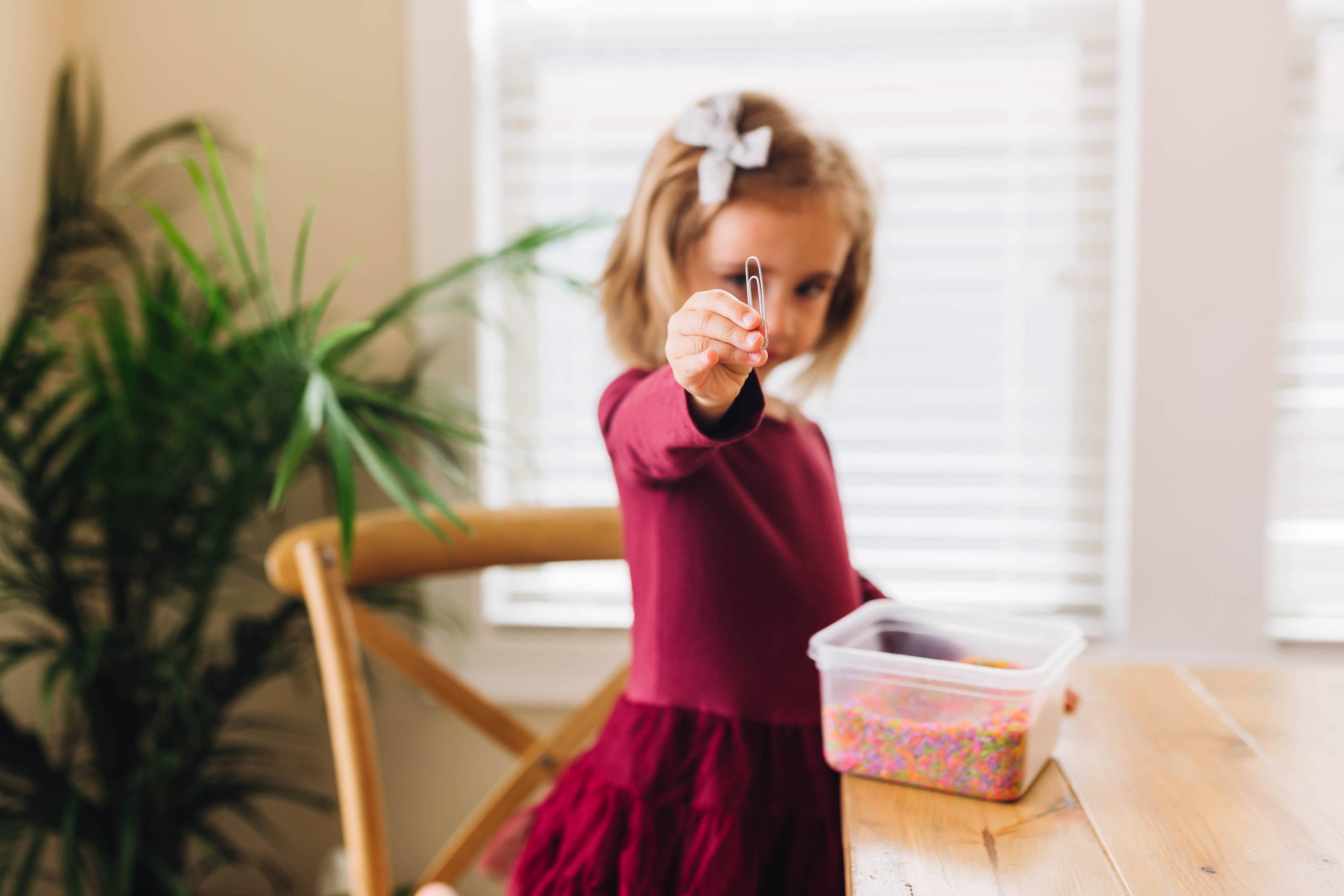 Got it! Had to open her eyes, but mission accomplished!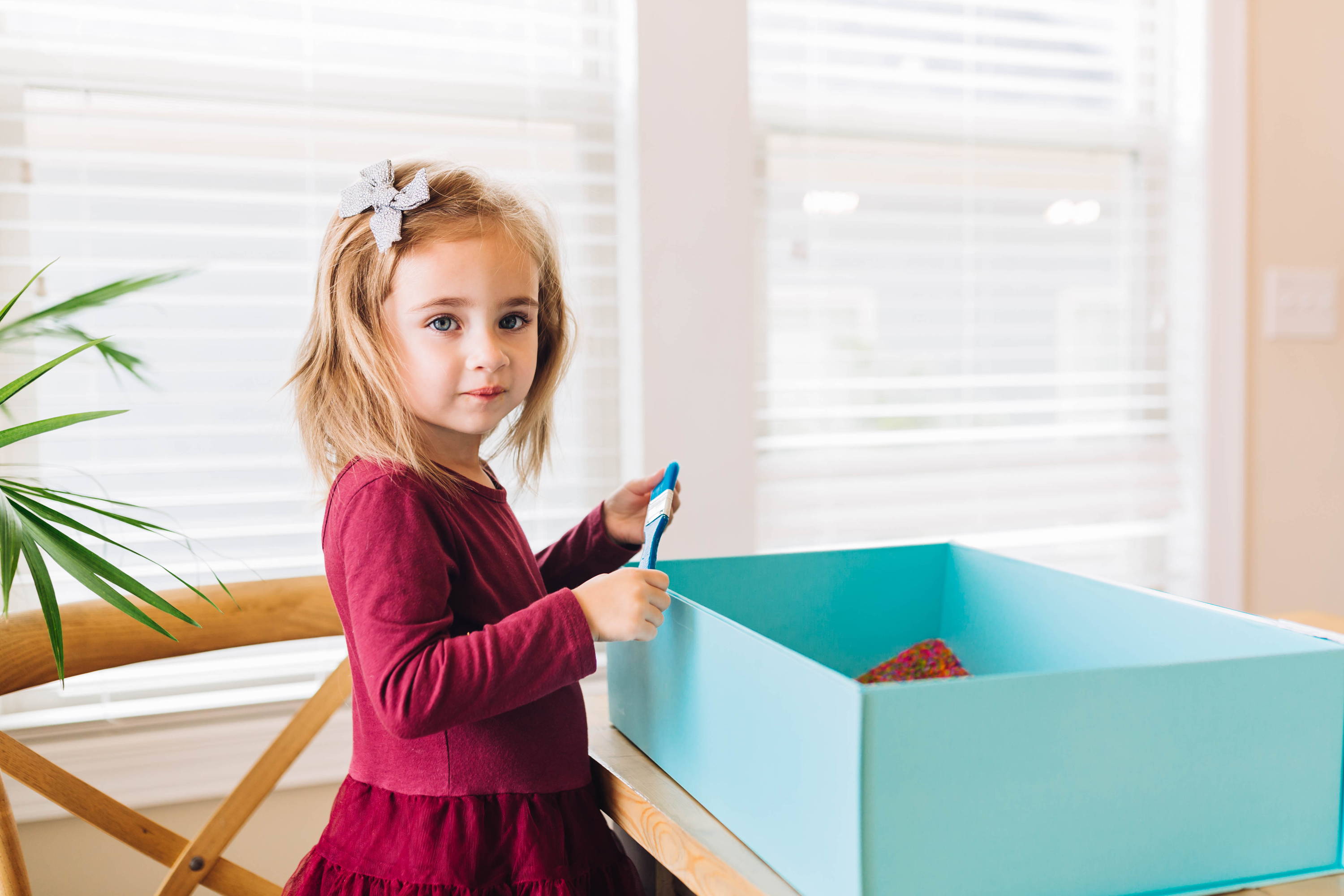 Then, we brought out a big box with a lot of rice to dig through it and search for more treasures that I hid.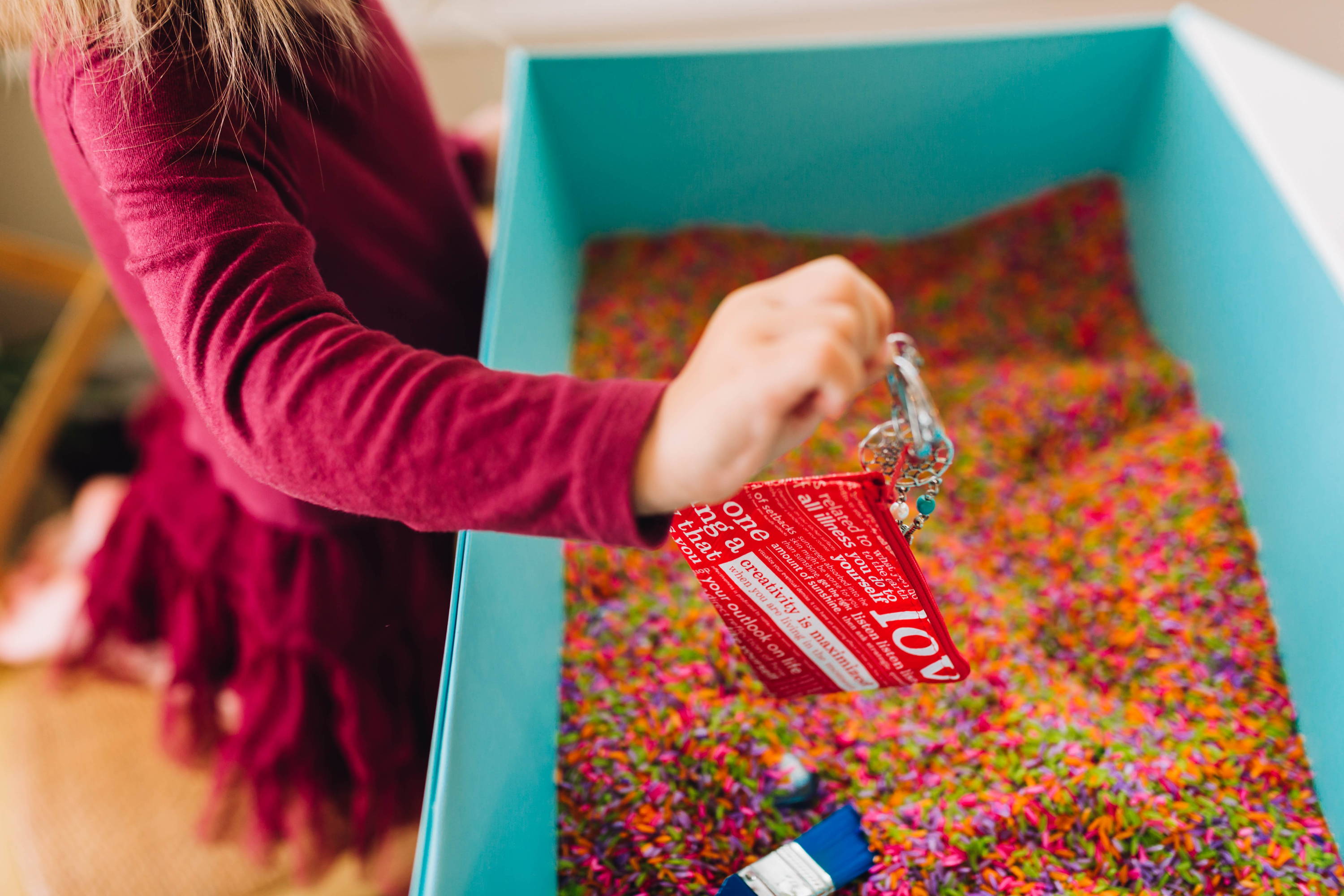 She found a little wallet to collect the coins hiding in the rice.
Hallen had so much fun trying to find her paperclip in the bowl of rice. And once I put money in the rice, she got even more excited since she thought she could go buy a princess dress or two with the money she found! Such a great activity, though. Really makes you think about how much we rely on all of our senses.

► Activity
Can you find a paperclip (by touch) in a bowl of rice?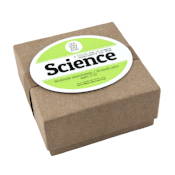 ► Length of time spent on activity (approx.)
10 minutes
► Materials needed/chosen
I chose colored rice I already had for my daughter that I had used for other textile activities and then I found a paperclip in my desk.
► Any prep-work? If so, what?
None. If you'd like to have color rice, then it does take some prep work when dyeing the rice.
► Directions / What we did
I filled a tupperware with our rice and placed a paperclip under the rice.
► Possible ways to expand on the activity
We did end up expanding the activity. I hid lots of other 'treasures" in a big box of rice. She had to identify what all of them were. If your child is a little older, you can have them add up the change that you hide in the rice. You can also excavate, trying to find little "fossils," using a paintbrush.
► What would you do differently next time?
I liked this activity a lot. I'd just have something bigger than a paperclip to find.
► What my child was able to do by themselves
She was able to find the paperclip when she was looking, but not solely by touch. I think it was because the thickness of it was similar to the rice. It was challenging for me to find it too. Maybe I had too much rice, though!
► What my child needed help with
Nothing. She just needed to open her eyes.
► My child's thoughts about the activity
She loved trying to find something in rice. It's like a puzzle for her...or a treasure hunt. Fun and exciting!
► Any other thoughts or info about the activity?
No
---
Kristina is photographer and lifestyle blogger located in Charlotte, NC with her husband and two little girls. She runs on coffee and loves to capture life's little moments that you just want to bottle up. In her "spare time," you'll find her editing photos or folding the last two weeks of laundry!
Sign-up for our newsletter to receive monthly activity ideas & documentation, here. scibox