Winter crafts and activities are a big hit around here. As a teacher I'm home with my kids for the winter break and we are always looking for fun activities to do. Snow paint is a welcome addition to our winter activities!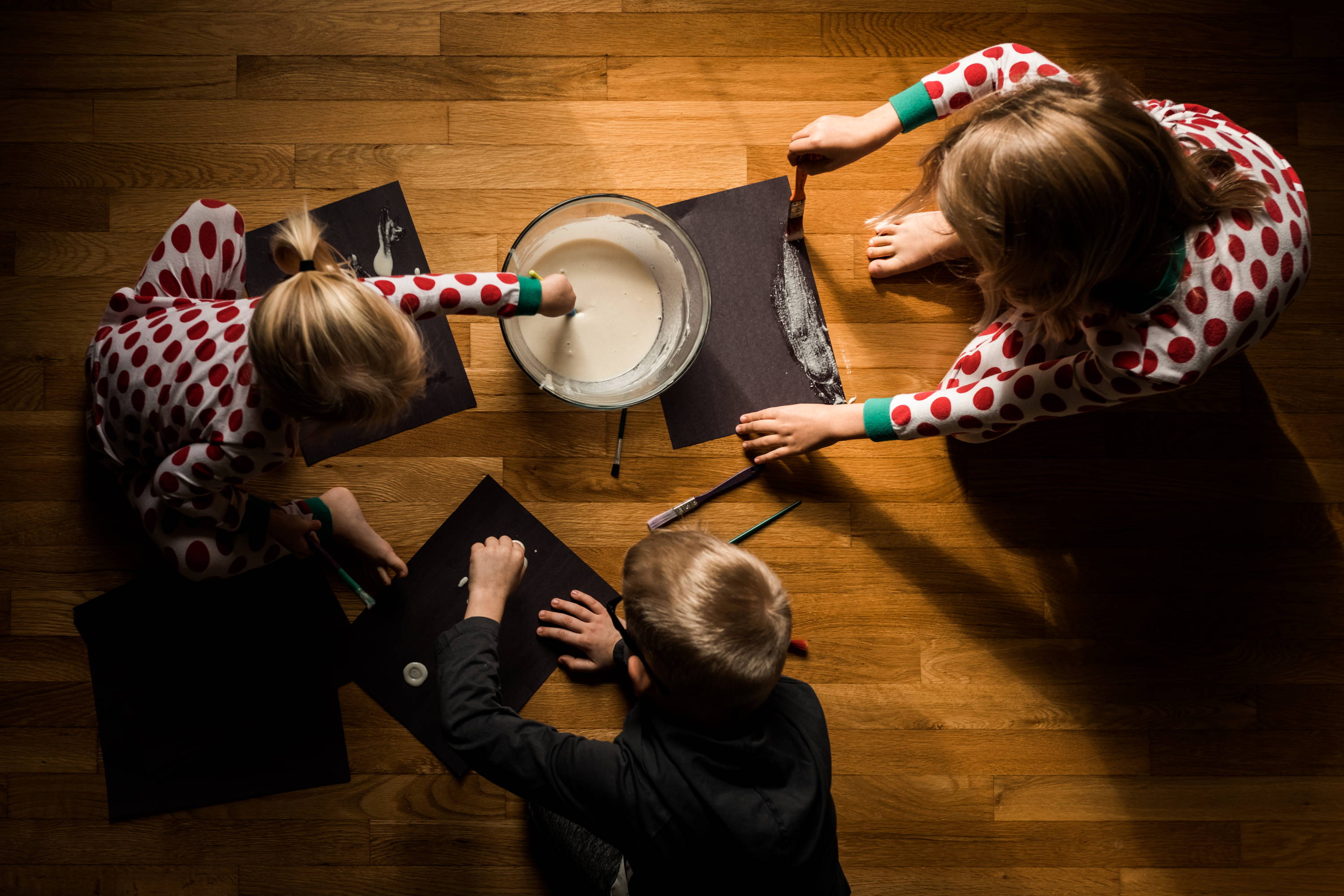 Just getting started...the kids are excited to get to work!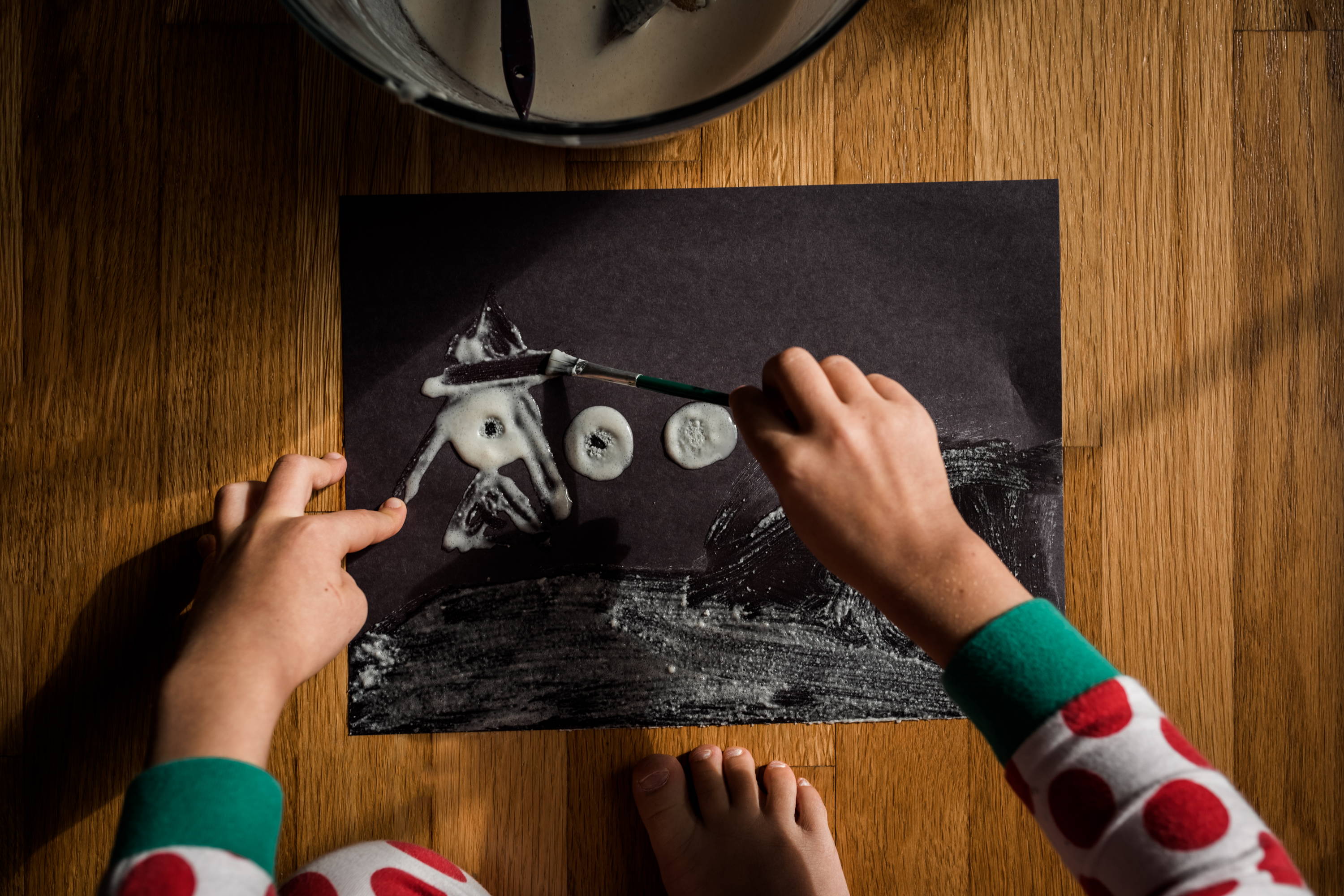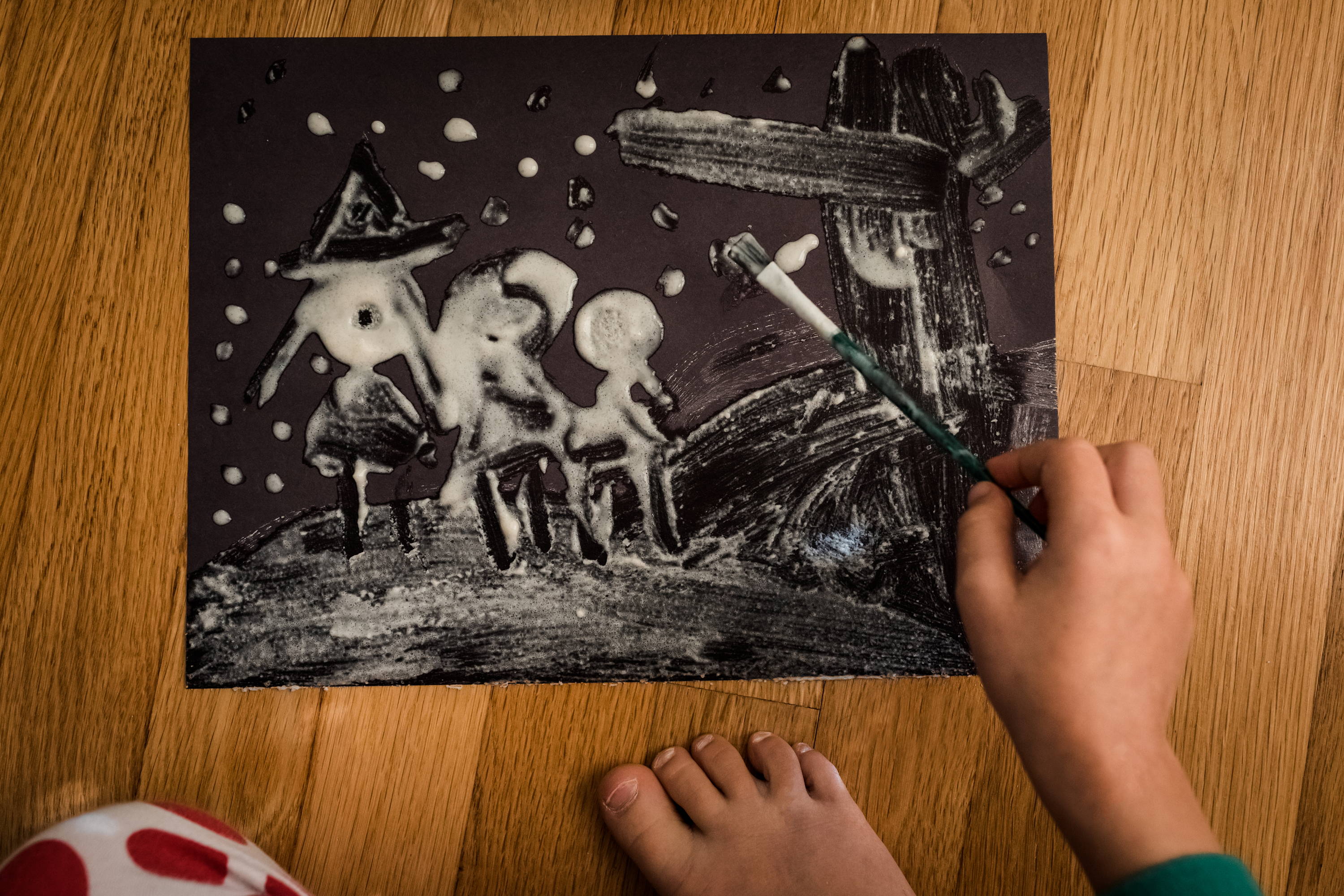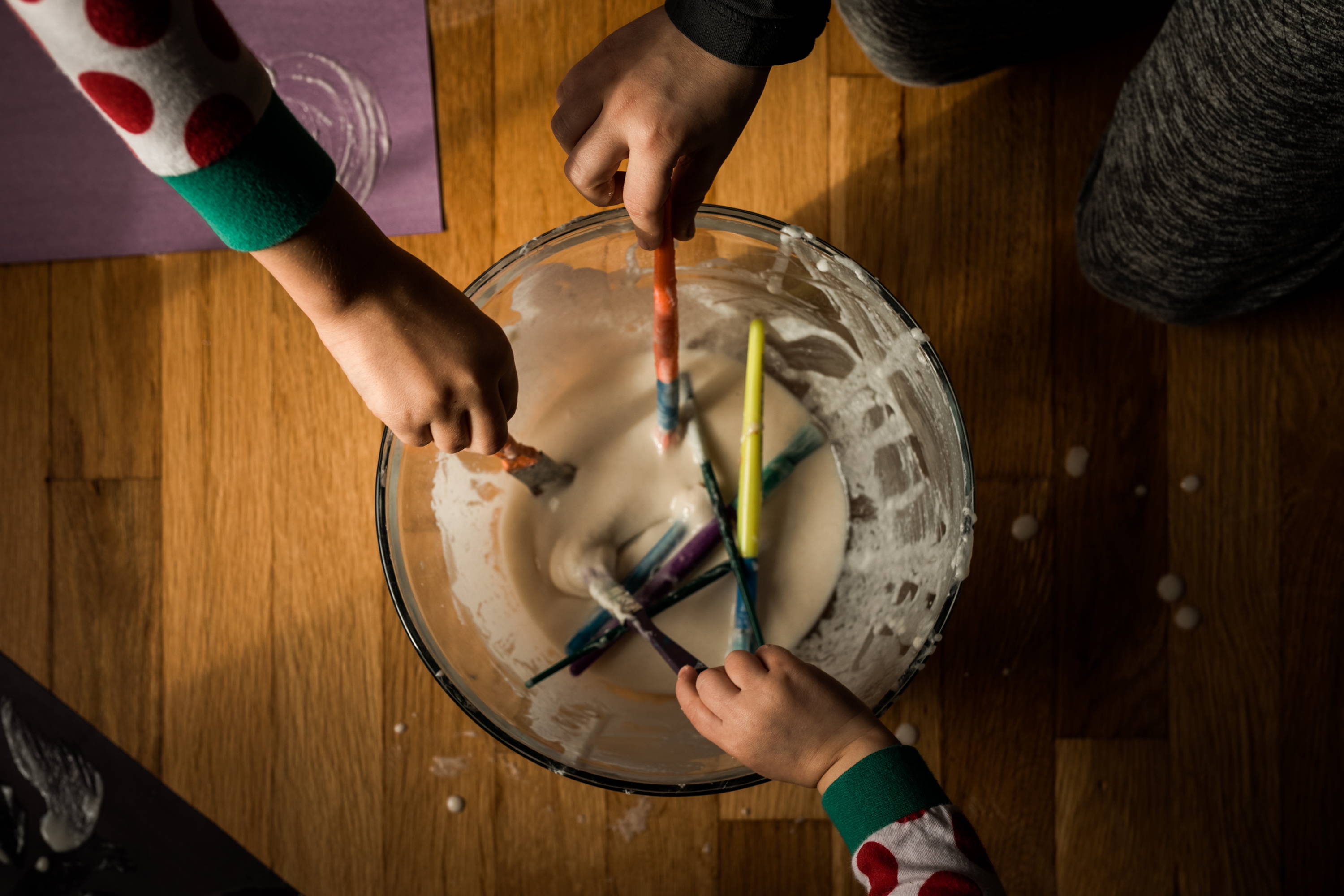 An activity for the whole crew!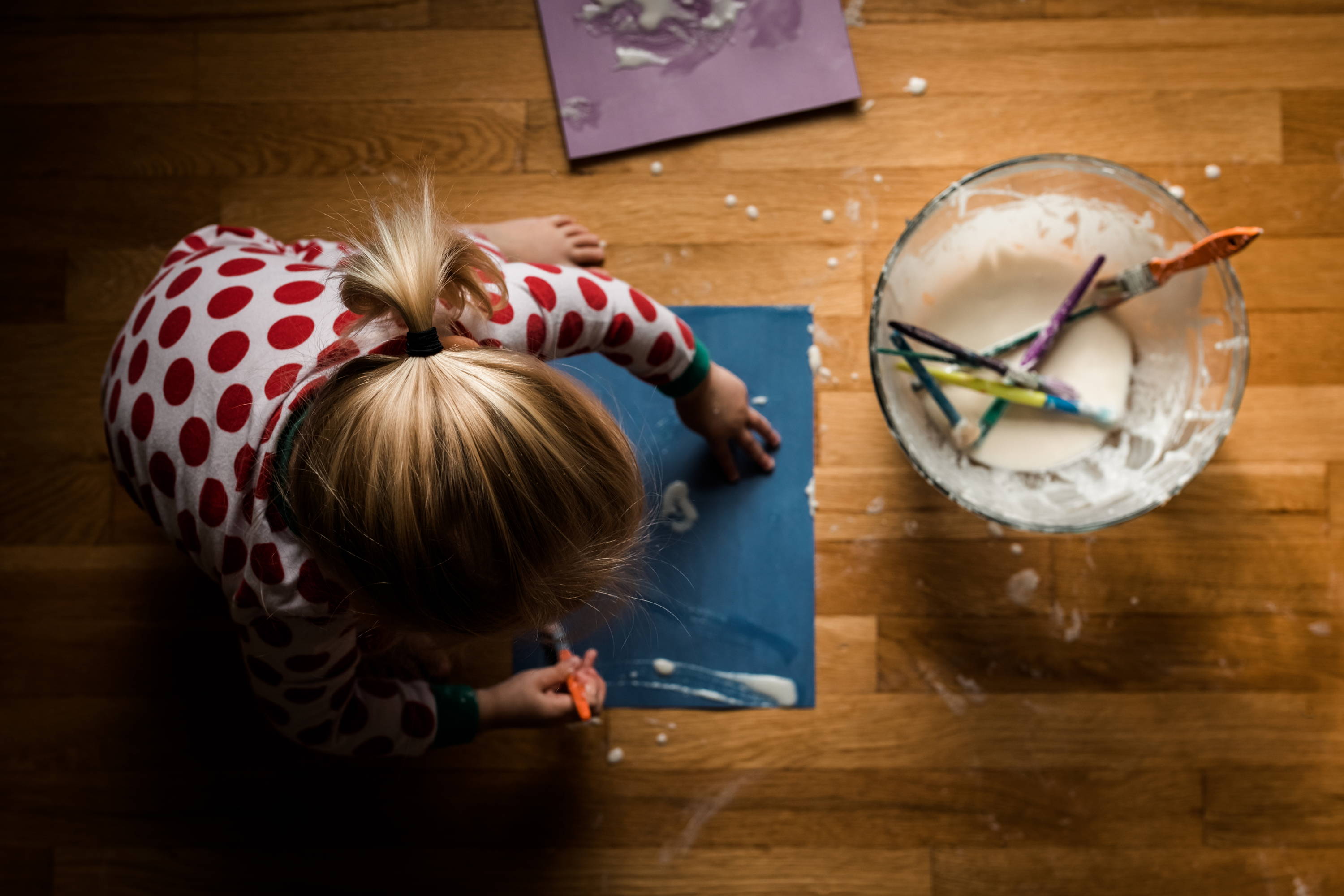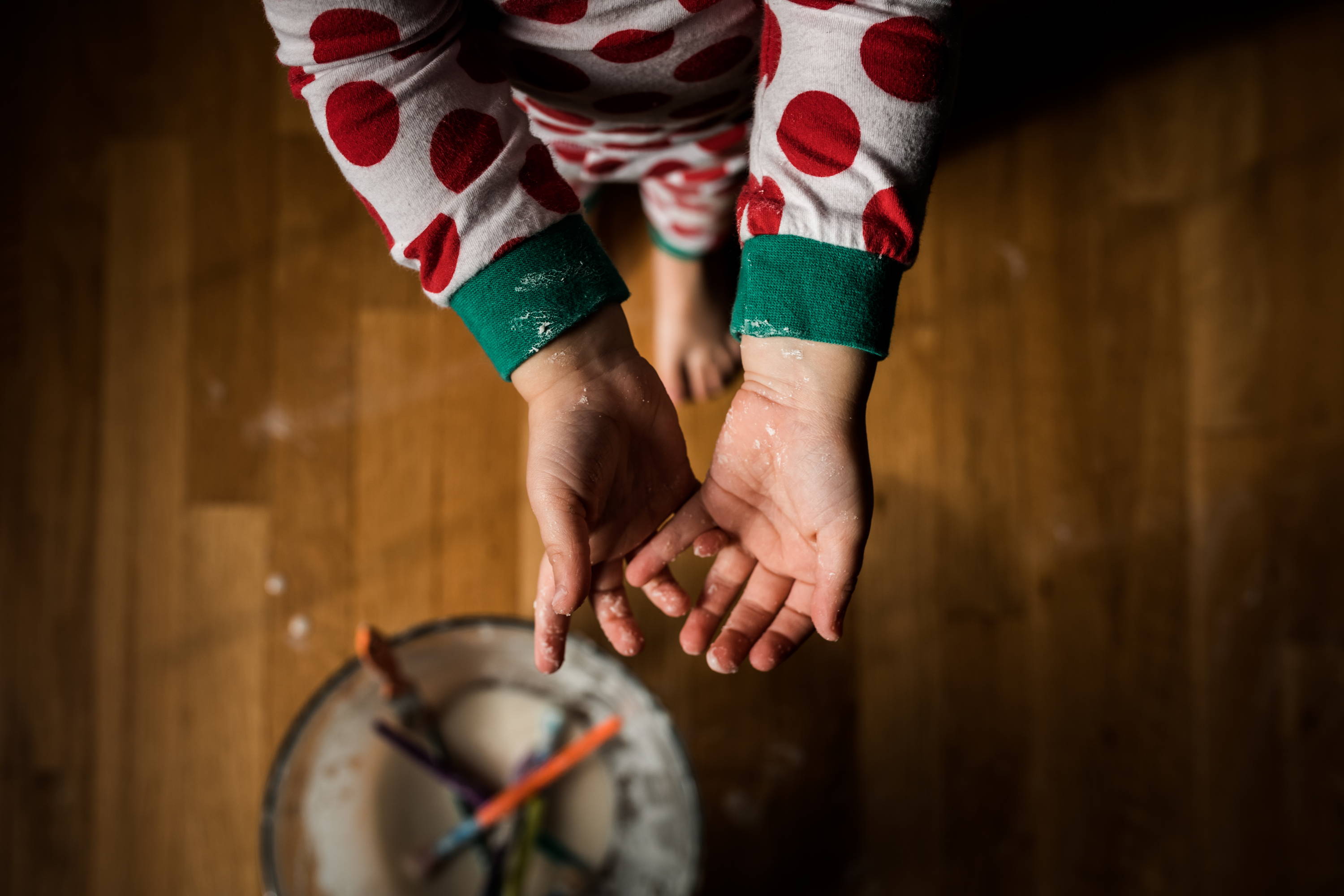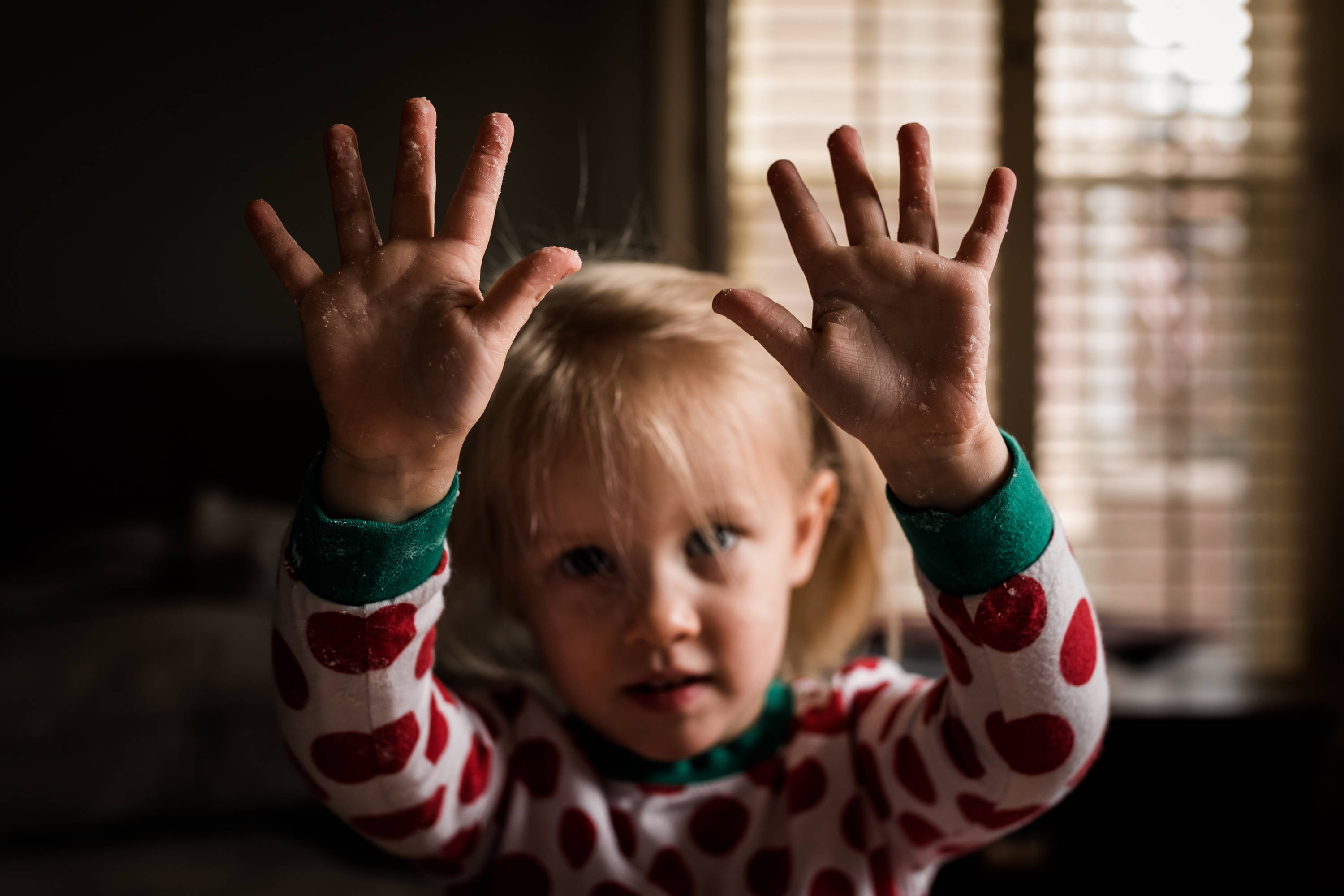 Showing off those messy hands after some hard work!
This was the perfect indoor activity for a cold winter day. All three of our kids were involved and enjoyed the activity for almost an hour!

► Activity
Make snow paint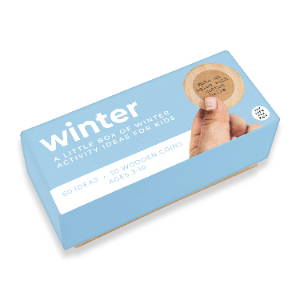 ► Length of time spent on activity (approx.)
45 minutes
► Materials needed/chosen
Flour, salt, water, large bowl, paintbrushes, construction paper
► Any prep-work? If so, what?
Mix 1 cup of flour, 1 cup of salt, and 1 cup of water. Stir. This is so easy the kids could do it too!
► Directions / What we did
I mixed the ingredients (1 c. flour, 1 c. salt, 1 c. water) in a large bowl ahead of time for the snow paint. Then I provided paintbrushes and several different colors of construction paper for the kids. Then I just let them start painting! The kids enjoyed creating all kinds of winter scenes and they had fun deciding which color construction paper was best for the white paint.
► Possible ways to expand on the activity
It would be fun to add glitter to the snow paint to make it sparkle.
► What would you do differently next time?
Have the kids clean it up! ;)
► What my child was able to do by themselves
While I did mix the ingredients for the snow paint, the kids actually could have done the entire activity on their own.
► What my child needed help with
For younger kiddos, the parent would need to mix everything together to prepare the snow paint.
► My child's thoughts about the activity
The kids all loved it. It kept them busy for a good while and we have about 15 snow pictures currently drying in the floor to hang!
► Any other thoughts or info about the activity?
This is a perfect indoor activity for the dreary winter days!
---
Parent Blogger: Brandi is a mom to three little ones, ages 7, 5, & 3. They are her favorite people in the world & her biggest inspiration. She has been married to her husband for over 13 years. They reside just outside of Washington, DC where she enjoys photography & also teaches in a local elementary school. You can find Brandi on Instagram @brandimarkham.
Sign-up for our newsletter to receive activity ideas & documentation, here. winterbox