Tonight, we decided to try out sock puppets for bed time. We each put a pair of socks on and whispered stories to each other before bed. My 3 year old came up with funny princess stories, and my 1 year old thought it was hilarious to wear socks on her hands!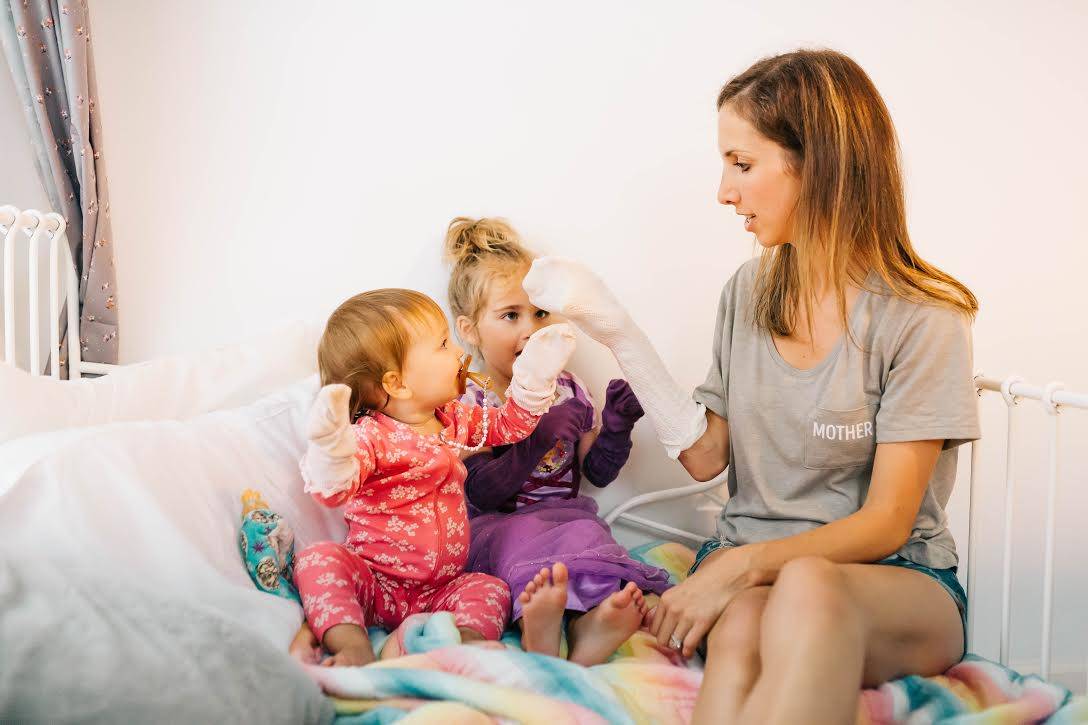 Starting off bed time with some fun sock puppet stories!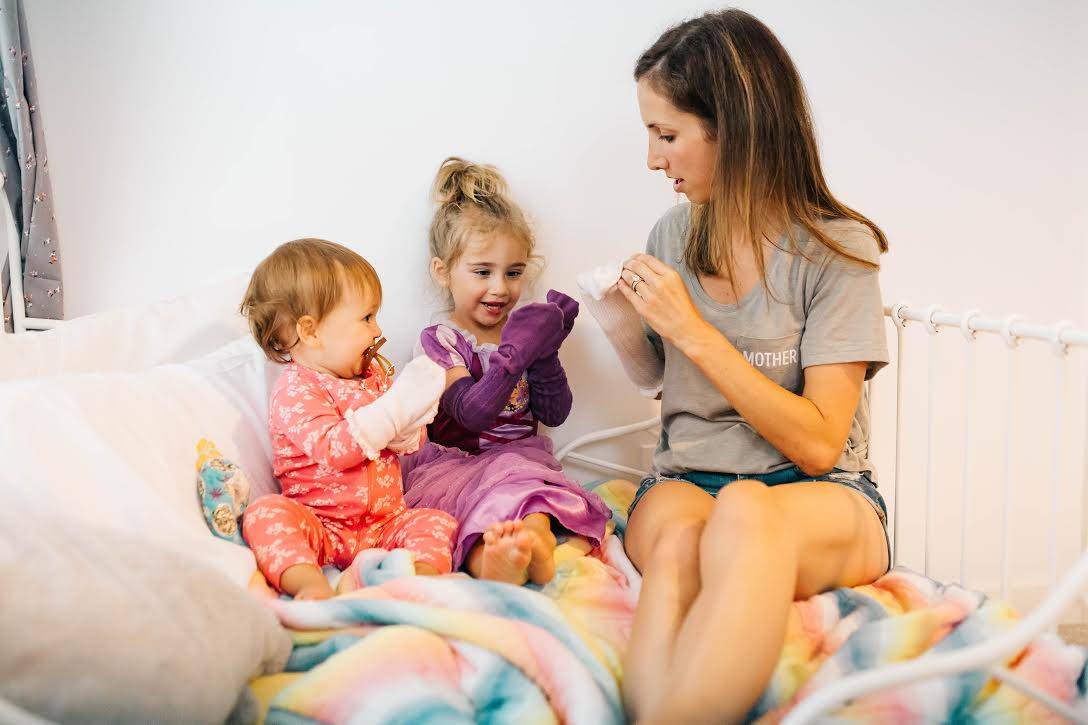 Hallen getting acquainted with the two characters on her hands.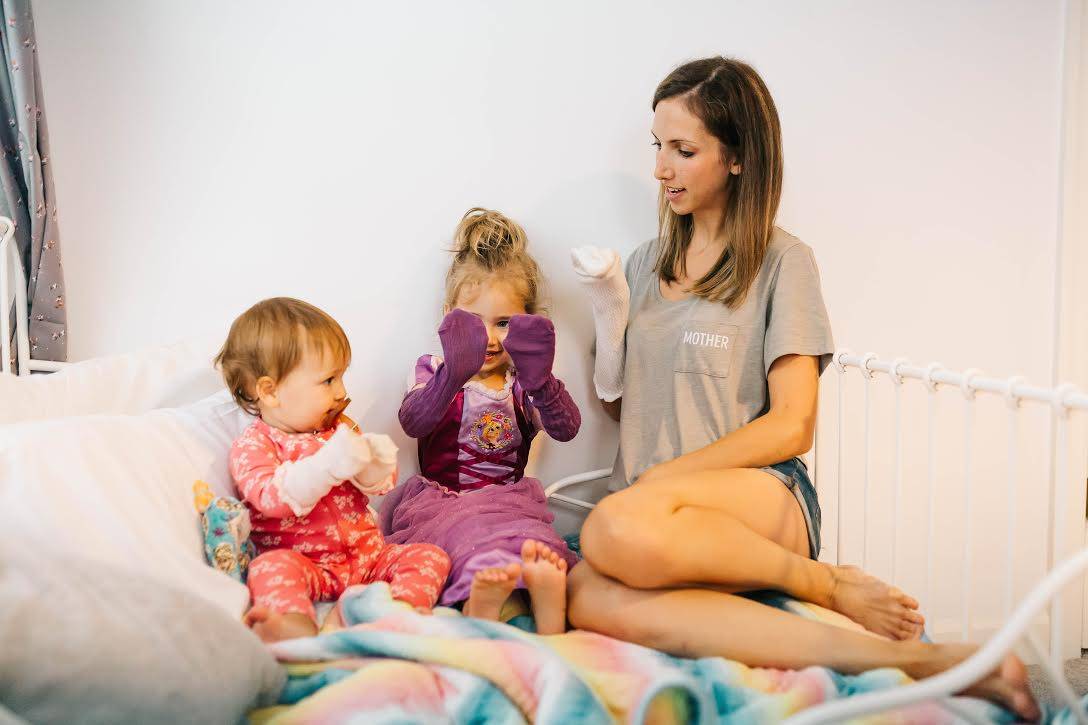 Starting to become more creative. The baby was just clapping and laughing at herself!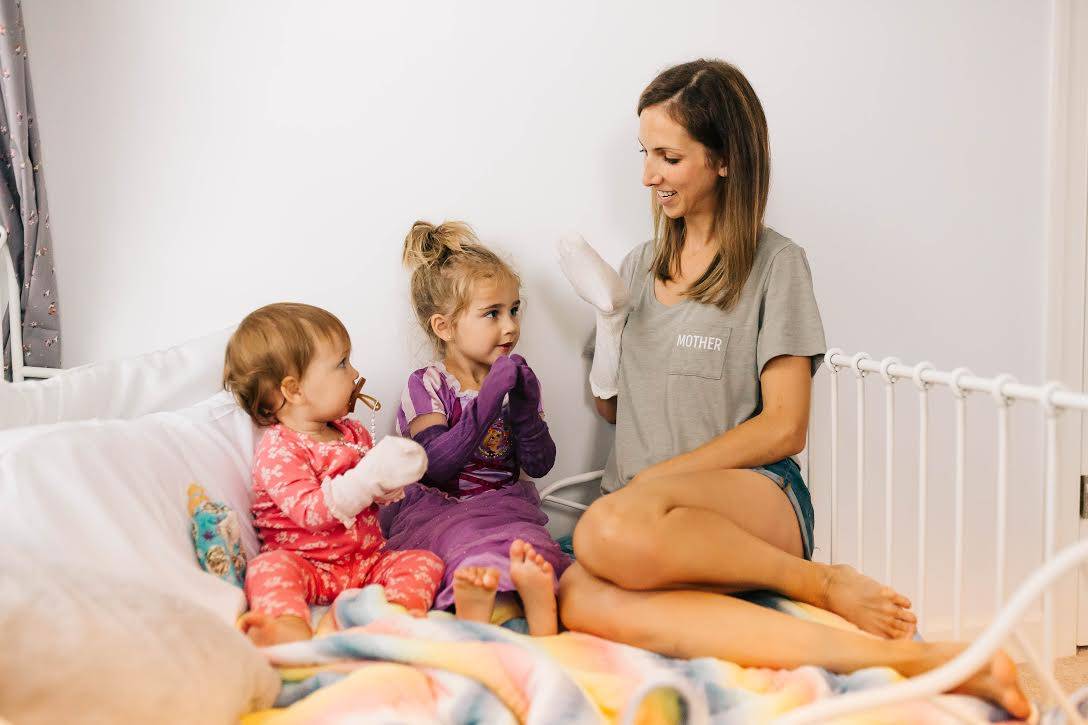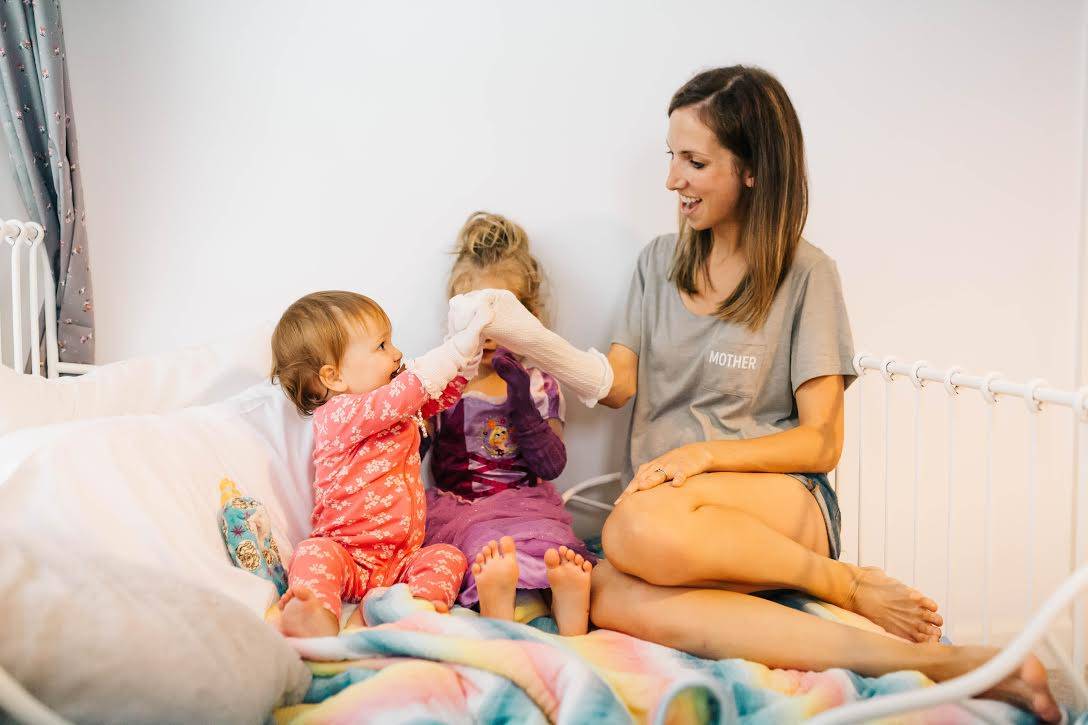 Bed time sock puppet hugs and kisses.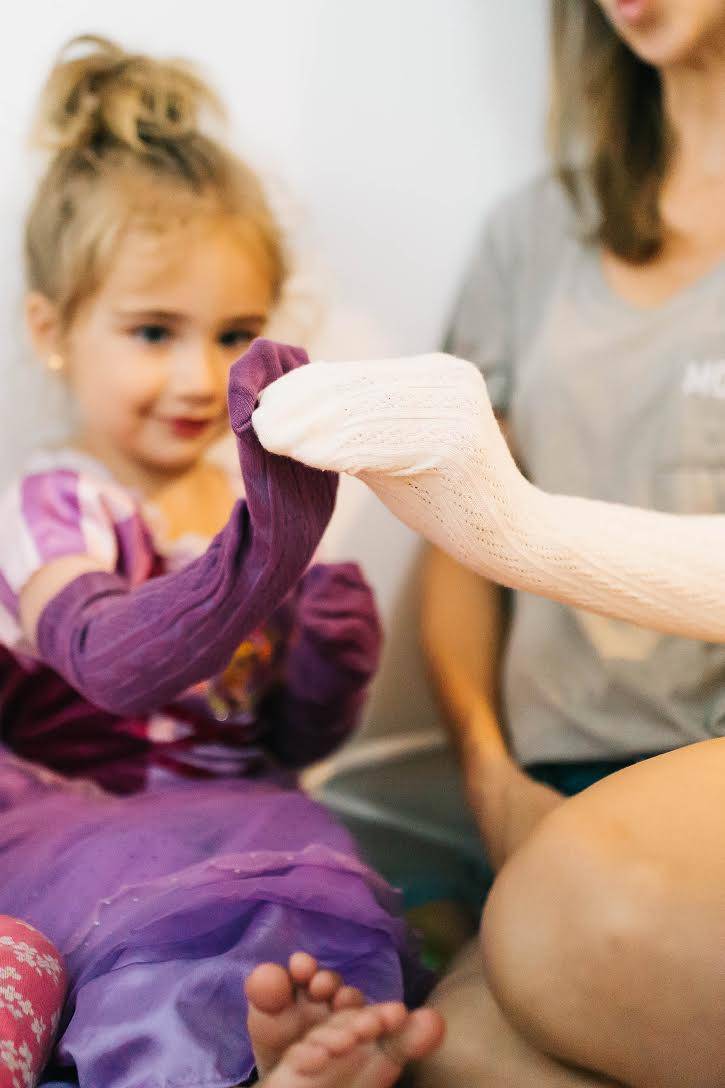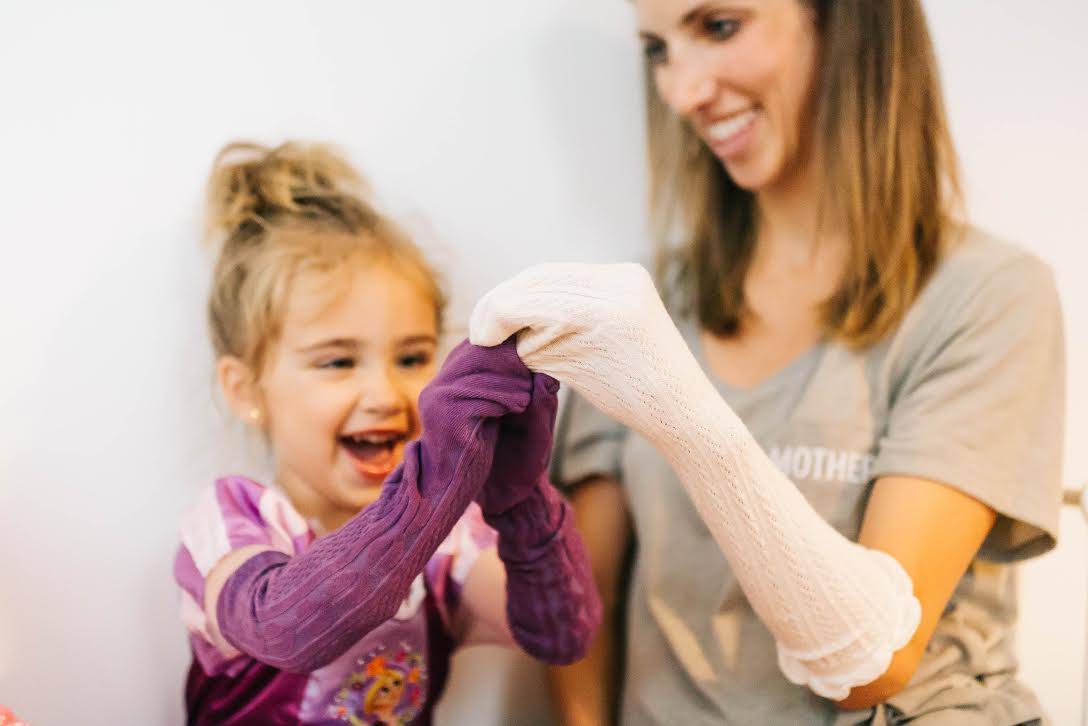 Mama sock puppet wouldn't let go!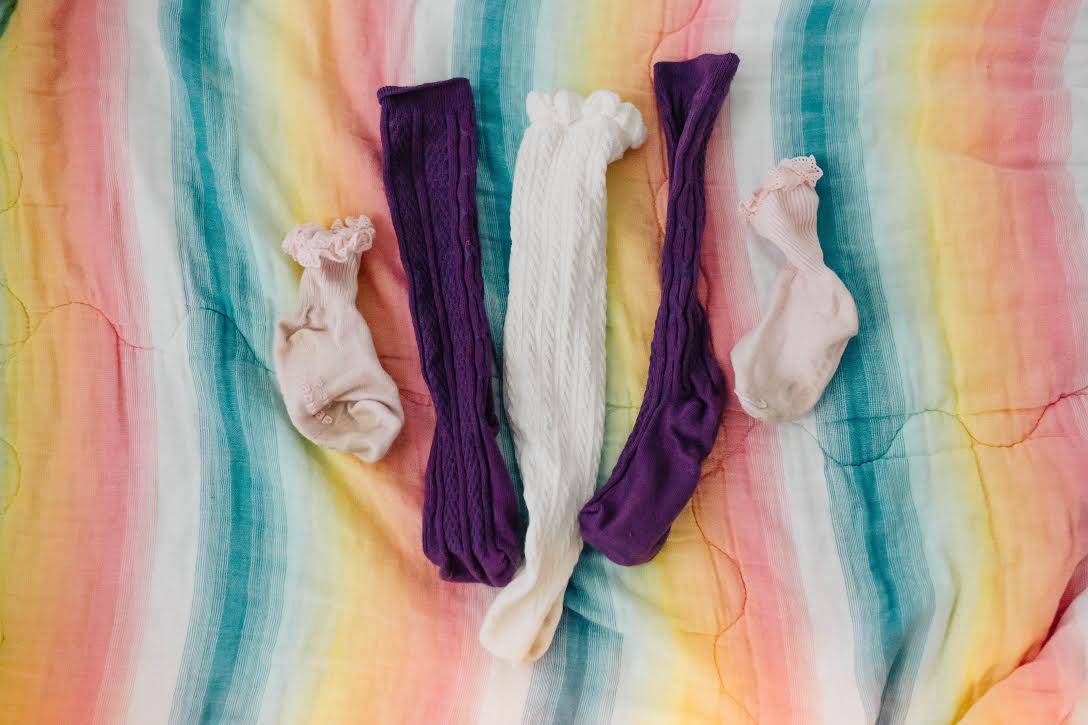 The socks we used :)
This was such a fun, relaxing activity to do before bed. The girls enjoyed a little light activity before it was time to turn out the lights. We'll definitely be adding this in to spice things up every once in a while! We'll see how creative their minds can get.

► Activity
Put socks over your hands & have them whisper to each other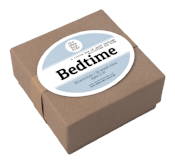 ► Length of time spent on activity (approx.)
10 minutes
► Materials needed/chosen
I reached in and grabbed the first socks I could find from my daughter's draw.
► Any prep-work? If so, what?
No prep-work
► Directions / What we did
I gave each of us a pair of socks to put on our hands. And then I told the girls we would whisper to each other's puppets, and make up a story. It ended up not all being whispered...and ended in a princess themed story, of course!
► Possible ways to expand on the activity
You could read your favorite book with the sock puppets being the reader.
► What would you do differently next time?
I think this was adorable and such a cute take on bed time routine. It was nice to change it up and have the girls interact.
► What my child was able to do by themselves
My 1 year old couldn't talk, but she definitely participated with her hands. She thought it was so fun. She definitely did not want to take the socks off her hands. My 3 year old was captivated with the idea of creating stories and whispering with her hands.
► What my child needed help with
Just putting the socks on.
► My child's thoughts about the activity
She loved it!
► Any other thoughts or info about the activity?
None
---
Kristina is photographer and lifestyle blogger located in Charlotte, NC with her husband and two little girls. She runs on coffee and loves to capture life's little moments that you just want to bottle up. In her "spare time," you'll find her editing photos or folding the last two weeks of laundry!
Sign-up for our newsletter to receive monthly activity ideas & documentation, here. bedtime