Halloween is a big time of year in our household. The kids start planning their costumes at least by August and by September we are in full Halloween activity mode. We make witches stew, play with gooey spiders, decorate the house, & more. So when the kids heard about the "Monster Claws" we could create stemming from an idea in the Masking Tape box, they were instantly hooked!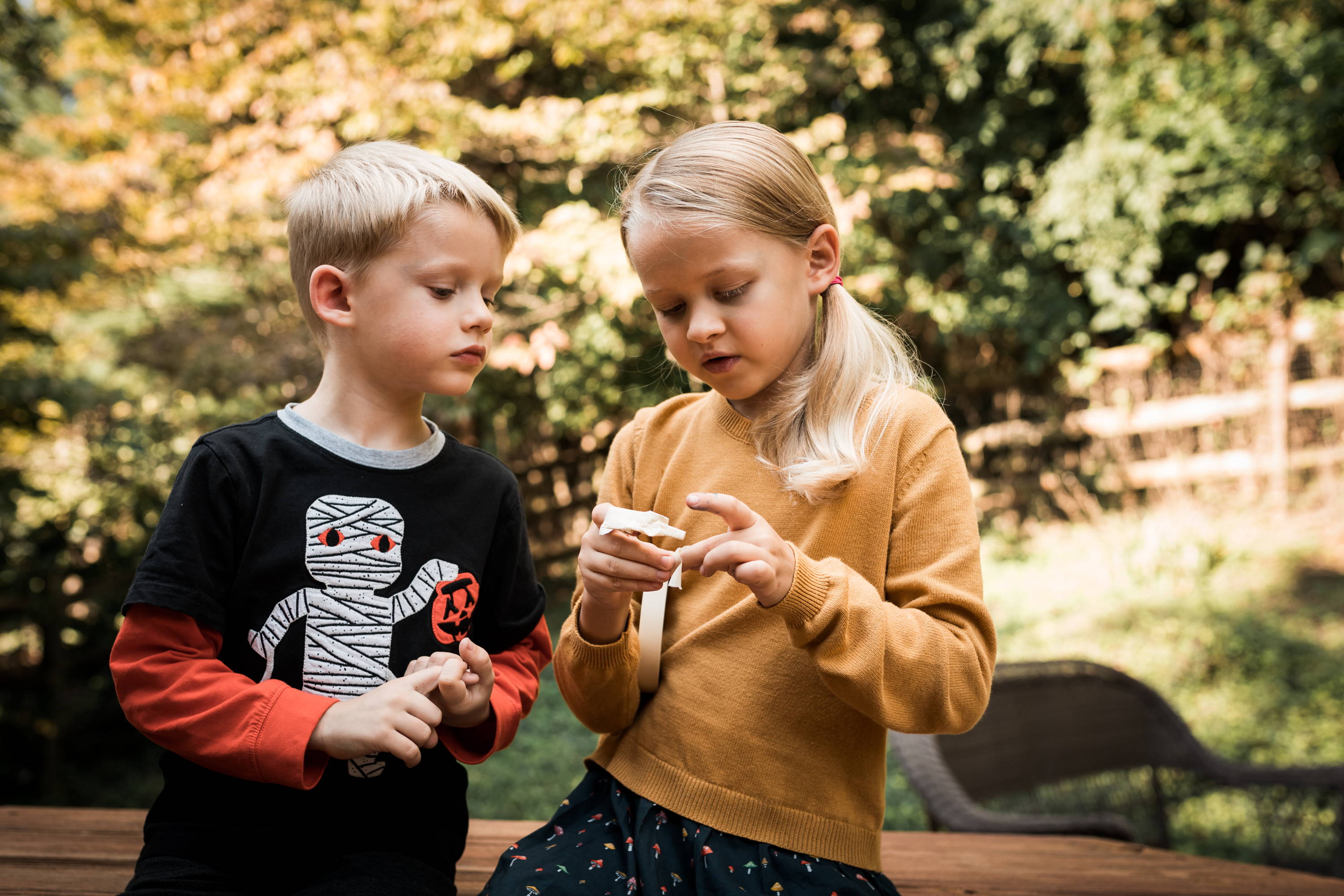 My oldest daughter took the lead in getting the "Monster Claws" started.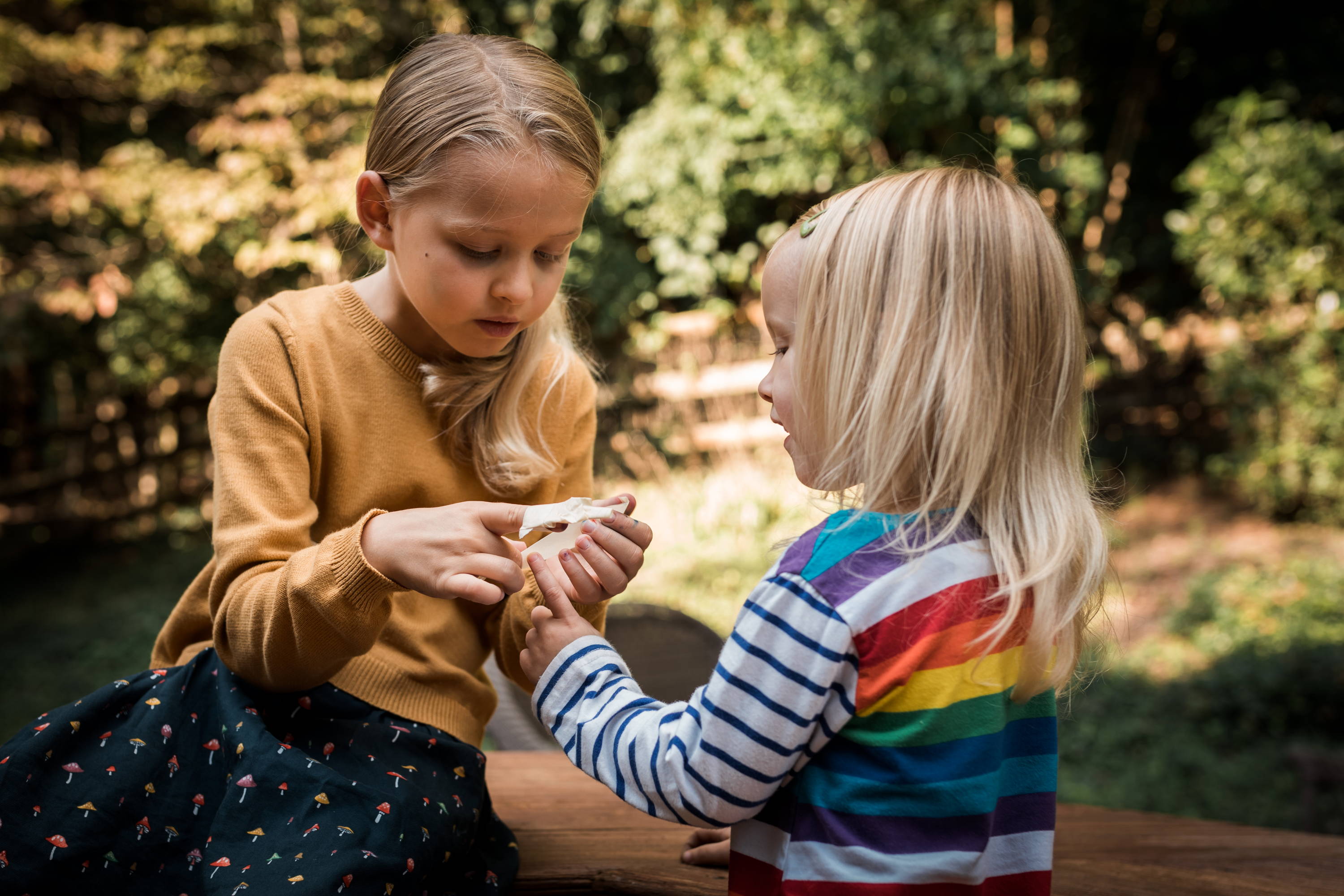 Big sissy is always happy to help out little sissy.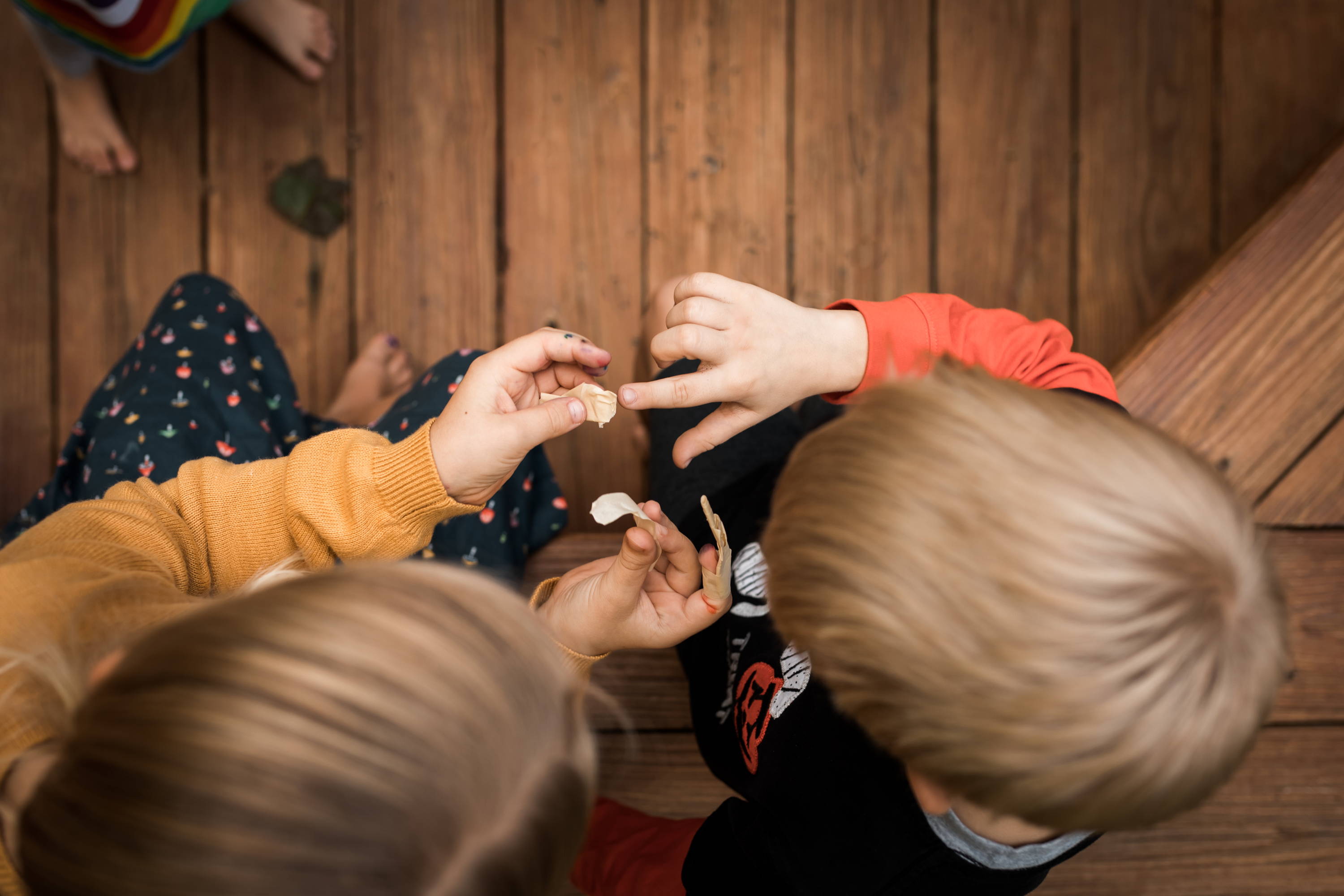 Now it's turn for Bubba to get his first Monster Claw.
Monster Claws must be properly decorated.
Even Dad joined in on the fun.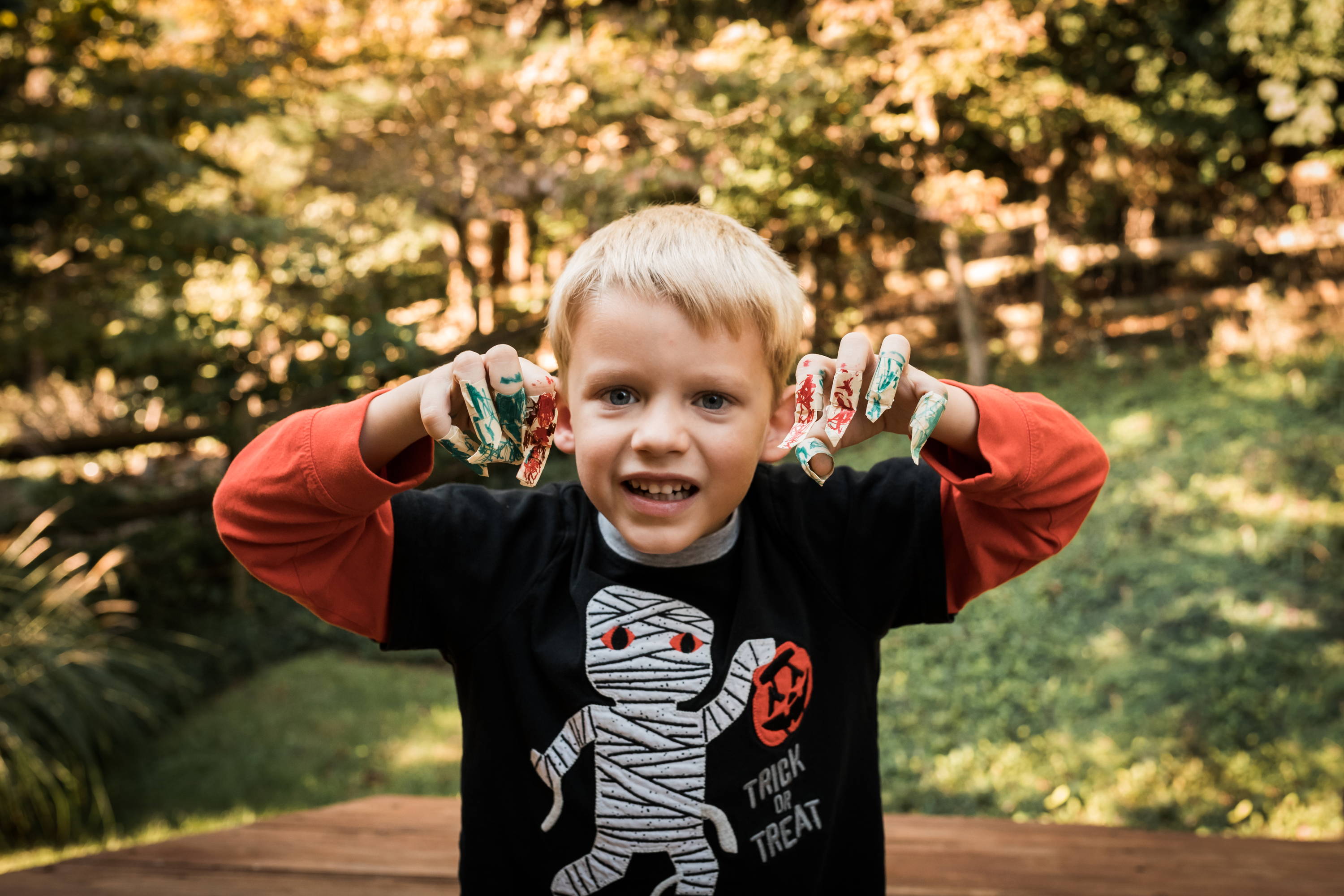 Showing off those Monster Claws.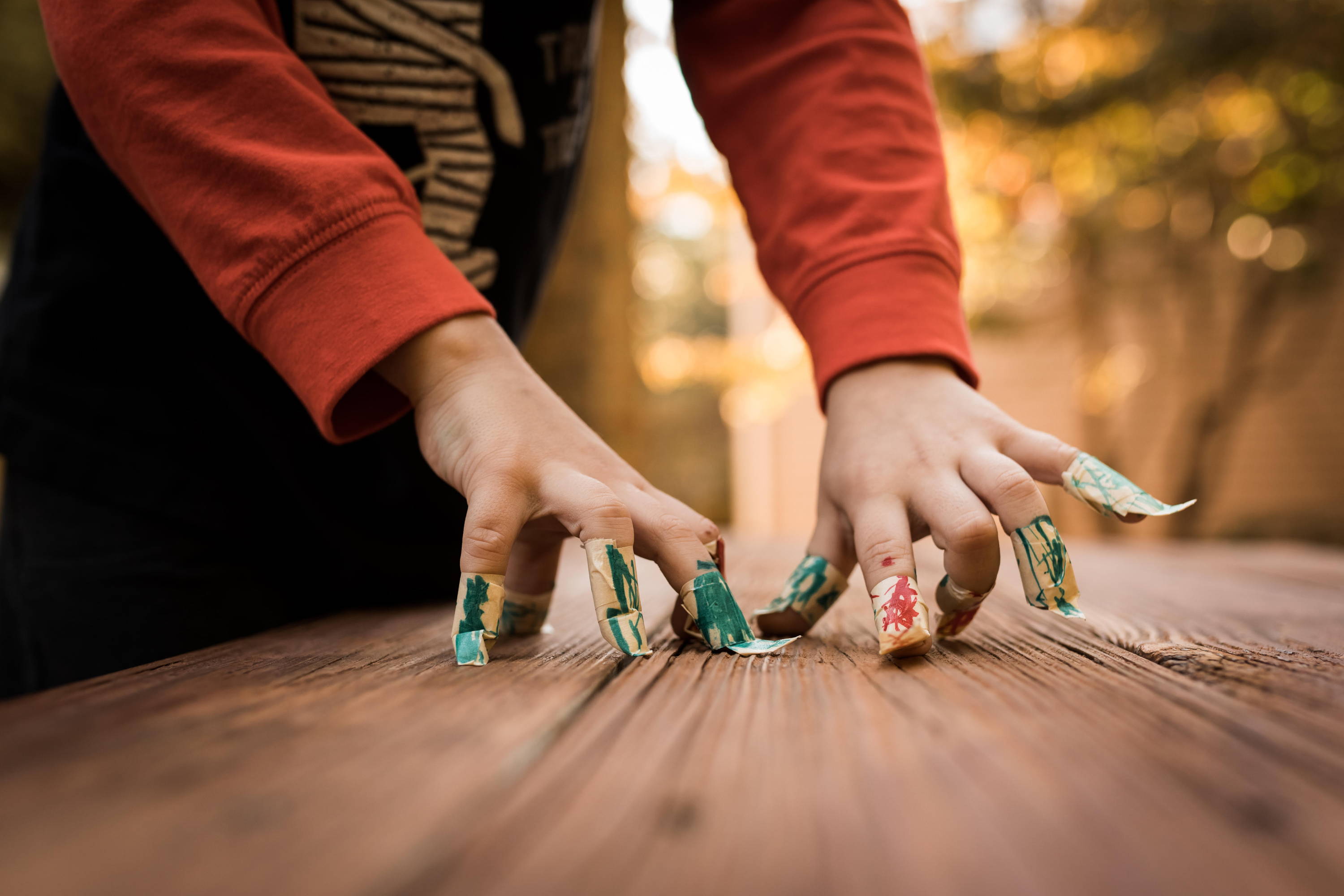 Check out these creepy Monster Claws!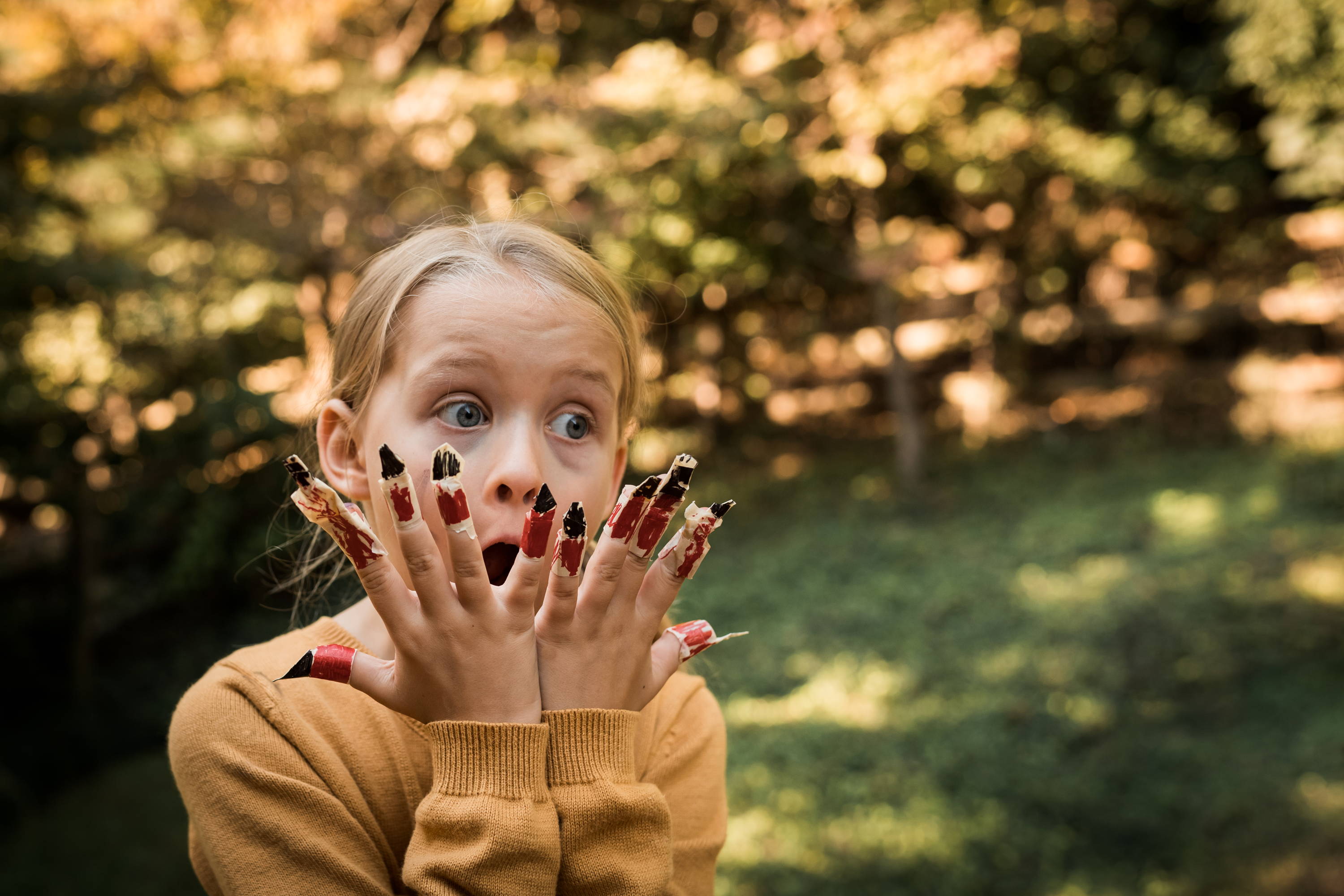 They even scared the Monster herself!
This was such a simple & cheap, but super fun idea! We created our Monster Claws outside, but this activity would be great for a rainy day. The kids were entertained for a good amount of time creating their claws & then they enjoyed playing in them for a good bit of time afterwards. I imagine we will be creating more Monster Claws again soon!

► Activity
Put tape on fingers or toes to make claws or long nails.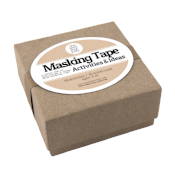 ► Length of time spent on activity (approx.)
30 minutes
► Materials needed/chosen
Masking tape, markers
► Any prep-work? If so, what?
None - just grab the masking tape & markers!
► Directions / What we did
My kids love Halloween, so the idea that they could make Monster Claws was super appealing. They led the activity by coming up with their own idea for tape monster claws. My oldest daughter did a lot of the work helping her younger brother and sister make claws also. I attempted to show the kids a different way of making a claw, but they weren't interested in Mom's ideas. :) However, when Dad joined in on the fun, his claws were awesome! The kids loved using Halloween colored markers to decorate their claws.
► Possible ways to expand on the activity
An easy way to expand the activity is to make claws/nails for your toes. You could also provide challenges for the kids like, "see who can make the longest claw" or "can you make a twisty claw?"
► What would you do differently next time?
Nothing - the kids loved it!
► What my child was able to do by themselves
My older kids were able to make their claws and color them by themselves. My youngest daughter had a little help getting her claws put on, but she loved coloring on her own.
► What my child needed help with
My five year old wanted a little help putting his claws on, but I think he would have done it more independently with a little more motivation.
► My child's thoughts about the activity
The kids loved it! I'm sure they will do it again soon!
► Any other thoughts or info about the activity?
Such a fun Halloween activity, but it could also be used for little girls to have princess nails, etc.
---
Parent Blogger: Brandi Brandi is a mom to three little ones, ages 7, 5, & 2. They are her favorite people in the world & her biggest inspiration. She has been married to her husband for over 13 years. They reside just outside of Washington, DC where she enjoys photography & also teaches in a local elementary school. You can find Brandi on Instagram @brandimarkham.
Sign-up for our newsletter to receive activity ideas & documentation, here. tapebox