If your kids are extremely active, the Sports Box has a wide array of activities and ideas to get some energy out! For this activity, the girls were tasked with throwing balls into a basket. Definitely expect fun and a little bit of organized chaos as your children throw and chase after stray balls.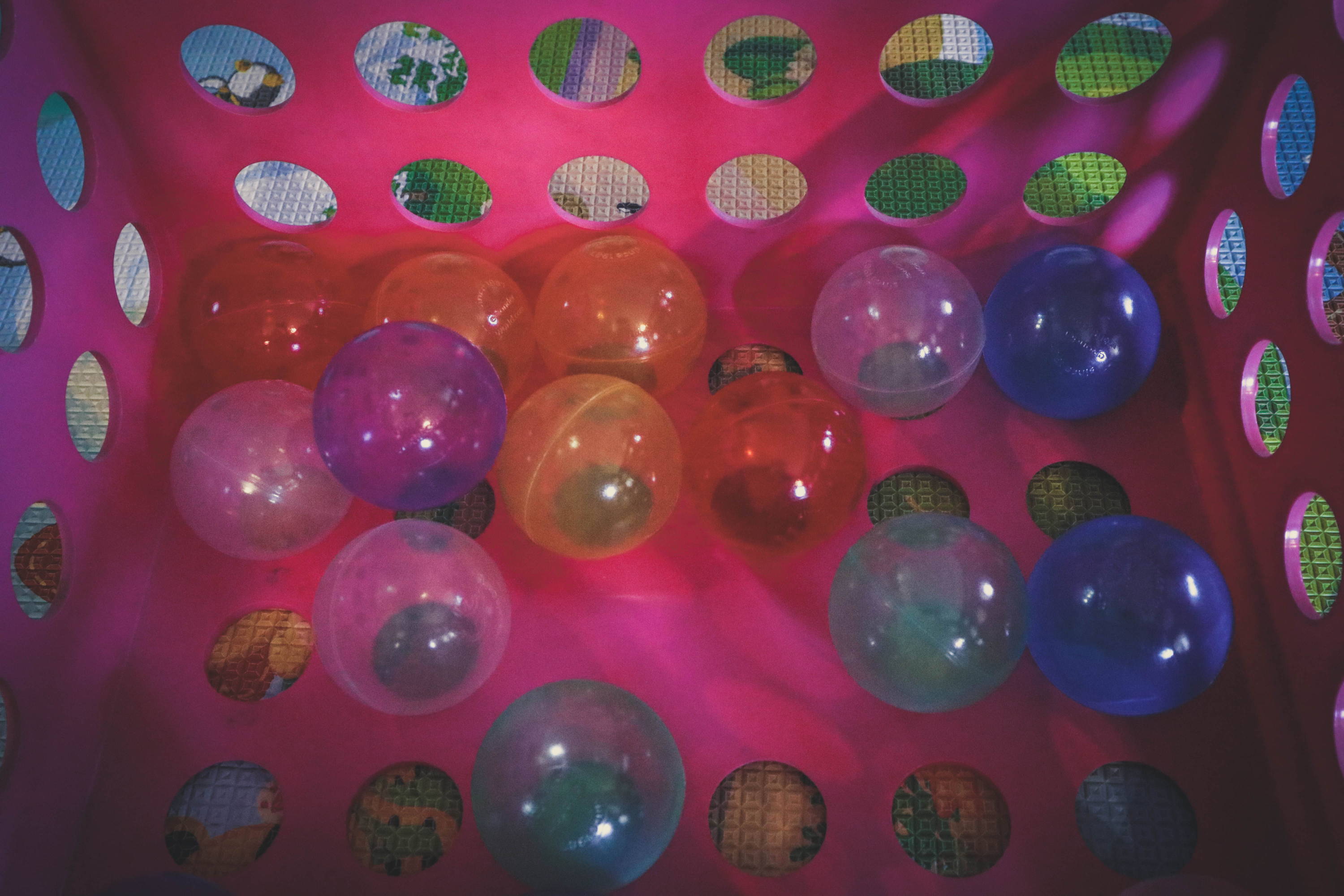 The balls that made it into the basket!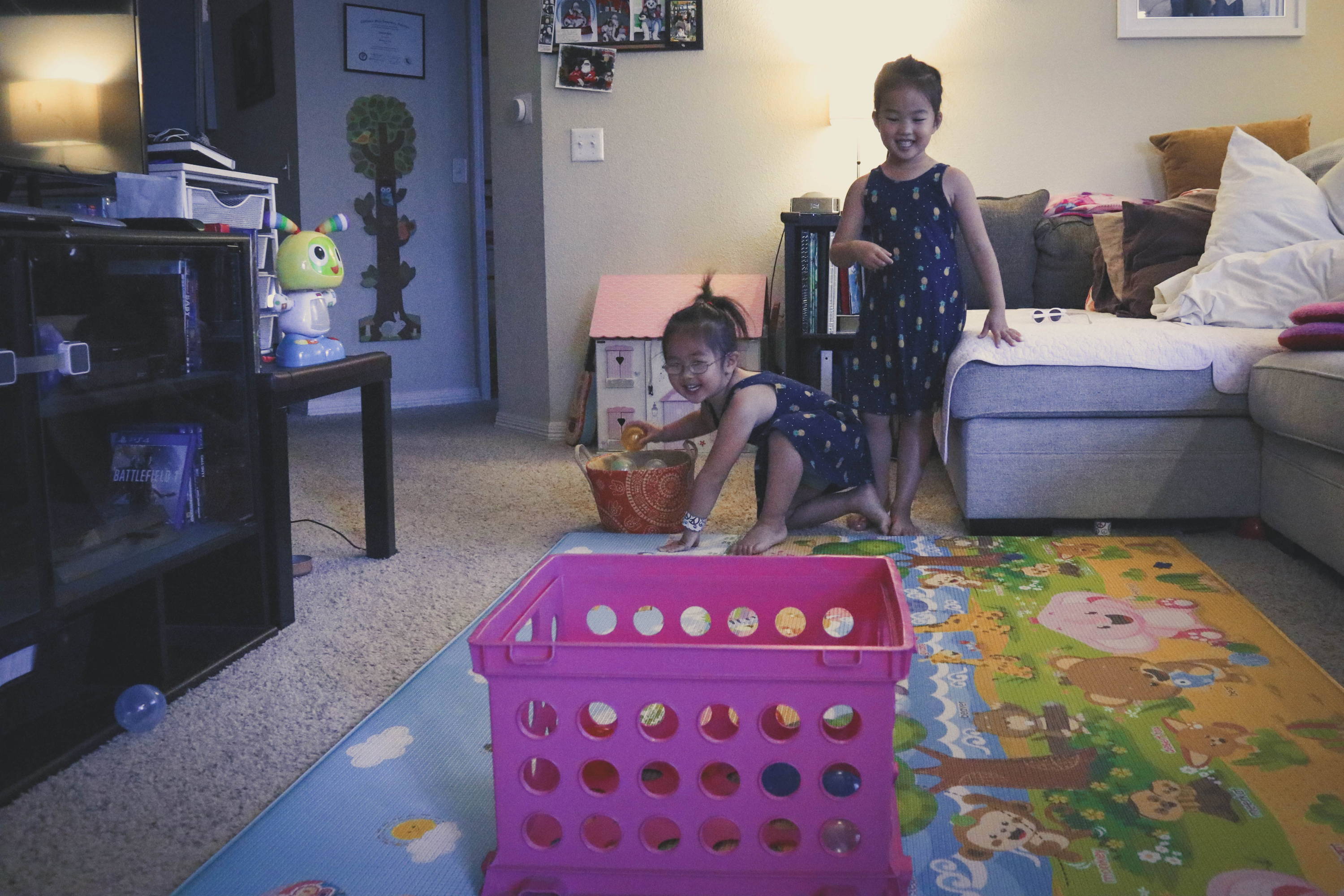 The girls are ready for action!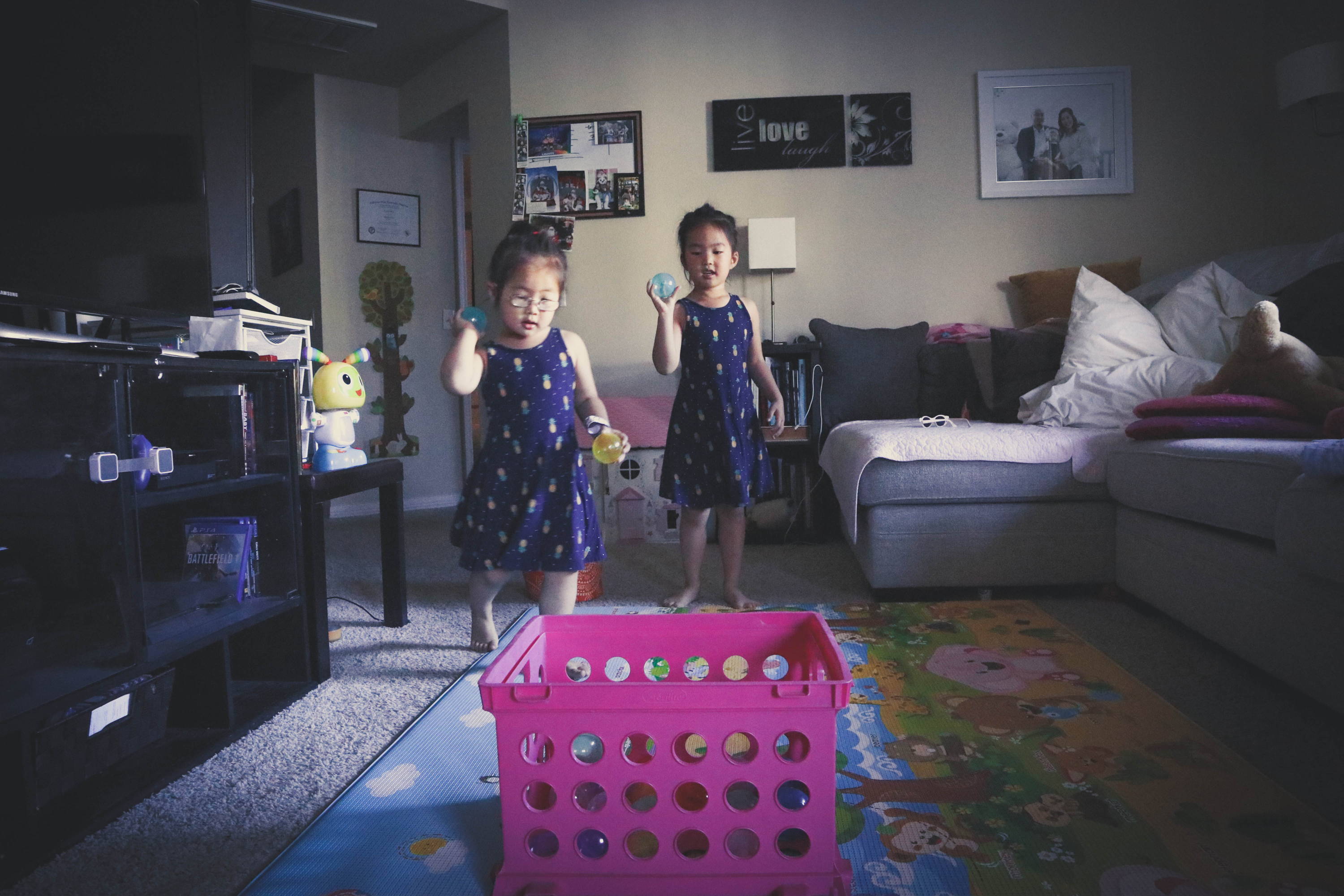 ...and they're off! The first round is starting off great!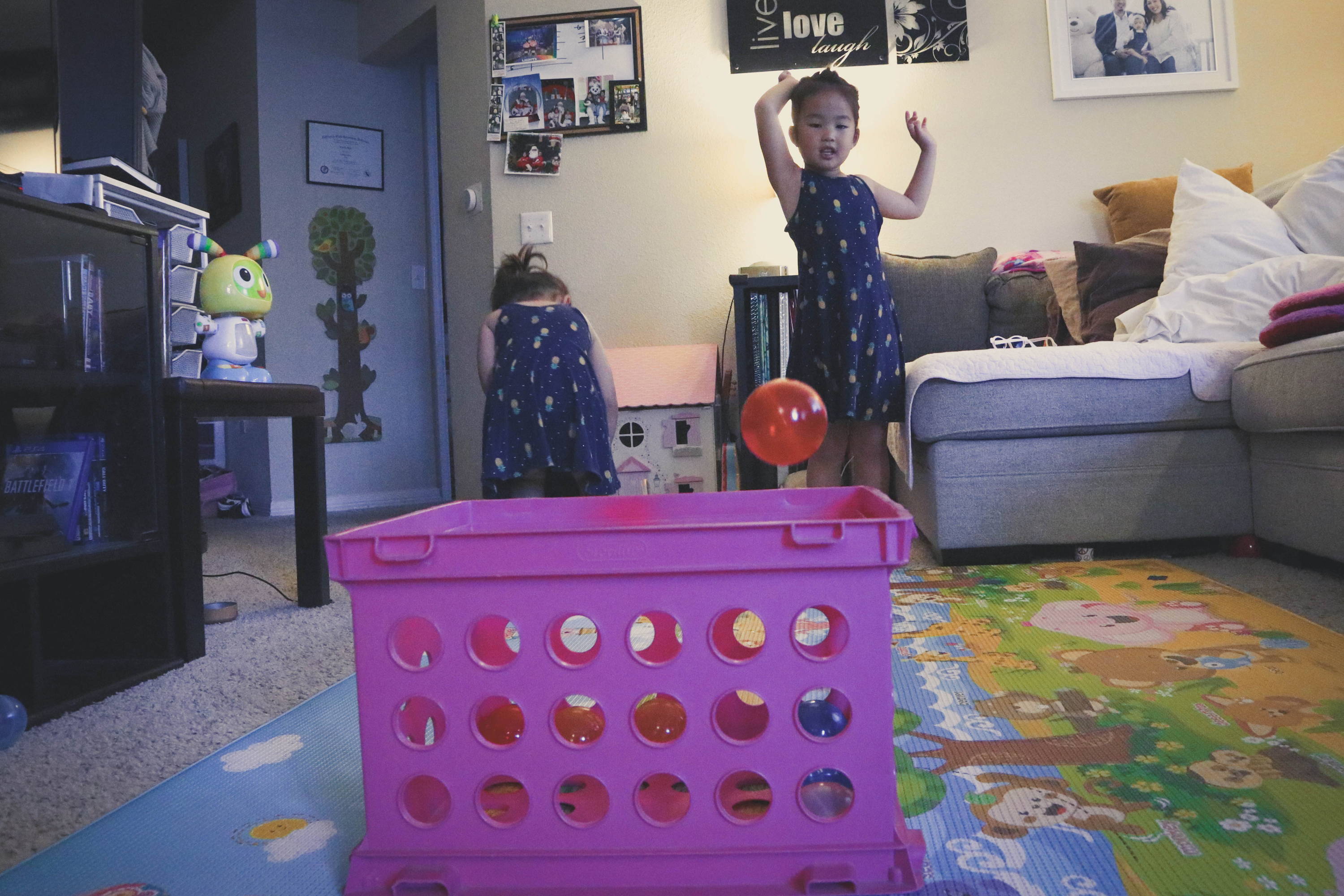 Working on that form and she's made it in!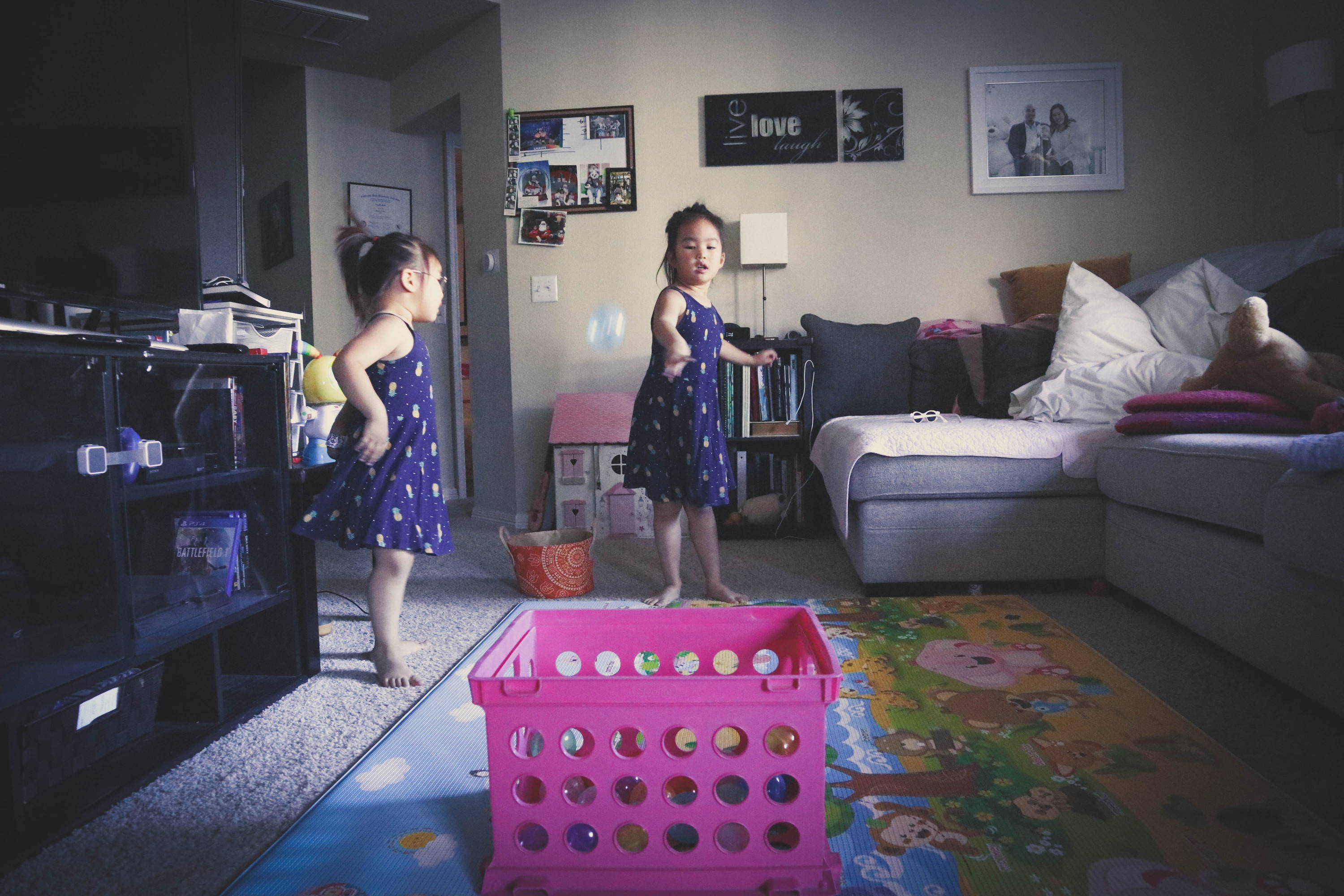 Concentration is key when throwing balls into a basket!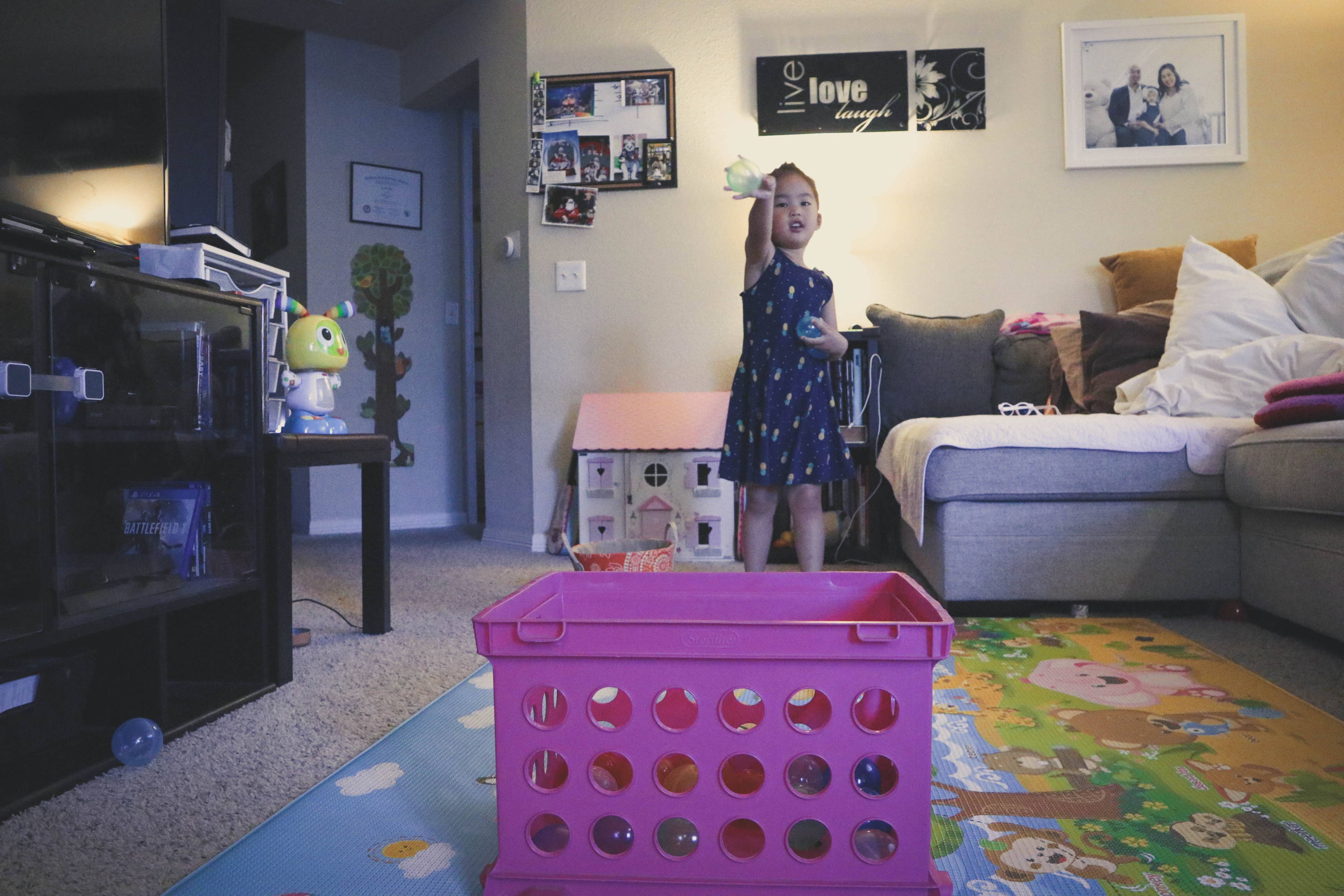 Holding onto balls and throwing them, that's what you call toddler multi-tasking!
Counting how many they made in so far.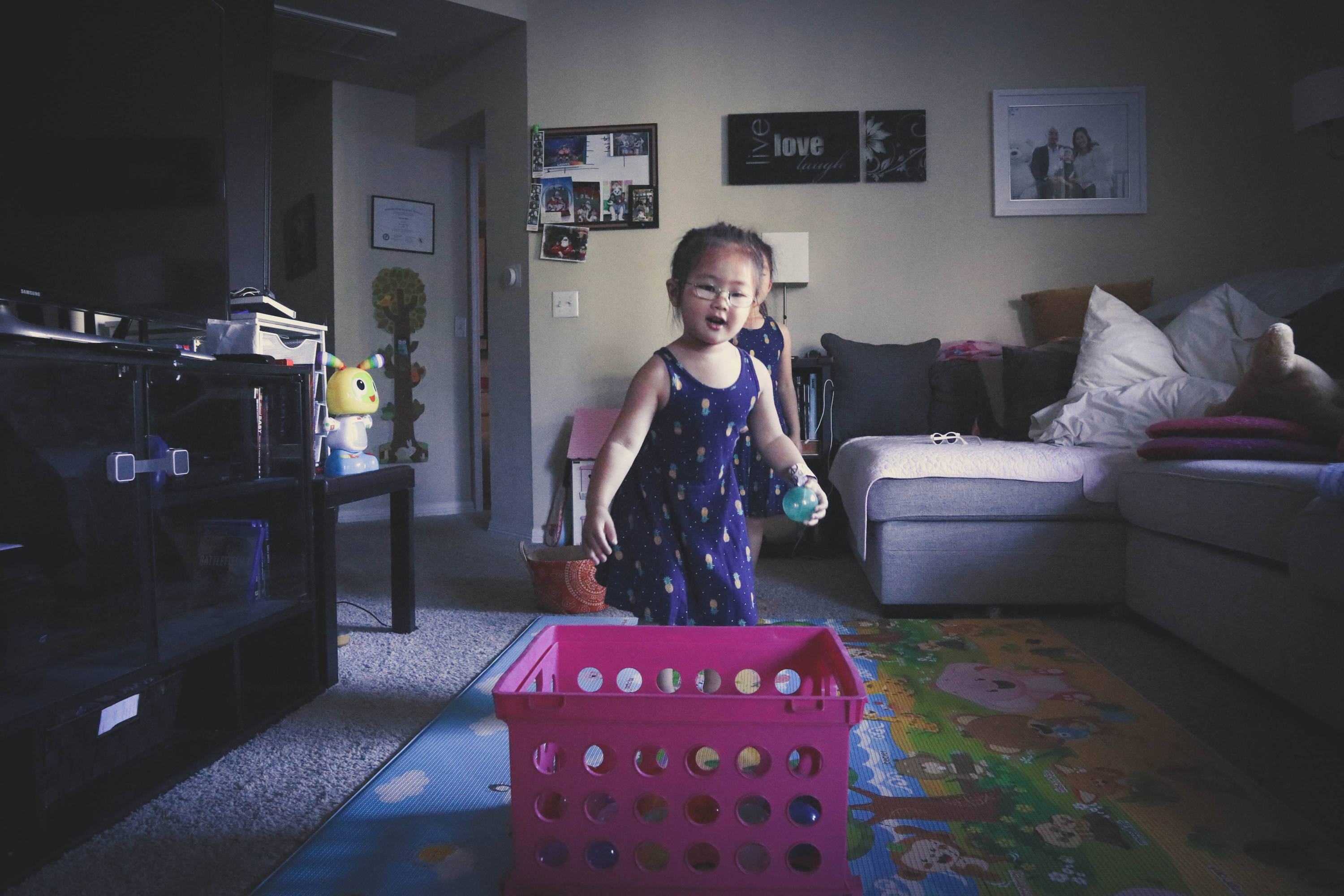 When your sister decides that her "line" needs to be closer to the basket!
Who knew that chasing down balls would be just as fun as throwing them? The girls had a blast testing out their free throw arms with this activity. There are so many ways you can jazz up this activity from substituting the balls for water balloons, using sponges, and adding different types of balls! No matter what activity you choose, it will be a sure-fire way to help your kids have fun and be active!

► Activity
Free throw balls into bins/baskets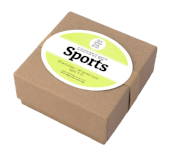 ► Age of child(ren)
2.5 & 4
► Length of time spent on activity (approx.)
45 minutes (it could have gone on longer)
► Materials needed/chosen
Balls and a basket
► Any prep-work? If so, what?
None
► Directions / What we did
We had a basket full of plastic balls and a plastic crate. The girls lined up and tried to get as many balls into the basket as they could from a distance.
► Possible ways to expand on the activity
1. Slowly lengthen the distance between the "free throw" line and the basket
2. Change balls - different sizes and weights may change the trajectory and it may become more challenging
3. Add multiple baskets/bins at varying distances
4. Turn this into an outdoor summer activity with water balloons or water sponge balls!
► What would you do differently next time?
I would allow for more time for the activity! We used the plastic balls we had (think ball pit balls) but next time I would definitely incorporate different types of balls.
► What my child was able to do by themselves
Everything
► What my child needed help with
Nothing.
► My child's thoughts about the activity
The girls found this activity to be absolutely amazing. They usually don't get to throw balls INSIDE the house, so this was new and fun for them. They were sad we had to clean up.
► Any other thoughts or info about the activity?
There are so many different ways to expand this activity. This would even be fun as an outdoor activity with water balloons! The girls had as much fun throwing the balls into the basket as they did chasing down the ricocheted balls.
---
Jennifer N. is an educator and photographer converted to stay-at-home mother of two spunky girls. When she's not wrangling her two wildlings on one of their adventures, she is writing and documenting the joys of parenting and childhood one photograph at a time. After surviving two children under two, she believes she can take on the world.
Sign-up for our newsletter to receive monthly activity ideas & documentation, here. sportsbox