As a mother of two very wild and rambunctious toddlers, I am always on the look out for quick, easy, no fuss activities that I can bring out to entertain and occupy the girls. I was in need of a quick distraction as both girls woke up cranky from their naps, so we decided to do this quick and easy activity. I say quick and easy because we completed it with minimal materials all of which I had laying around the house.
As parents, we tend to over think about what types of activities our children would be interested in or excited to do. This was an activity that was so quick and easy, yet fun for the girls and the best part... they did it all by themselves!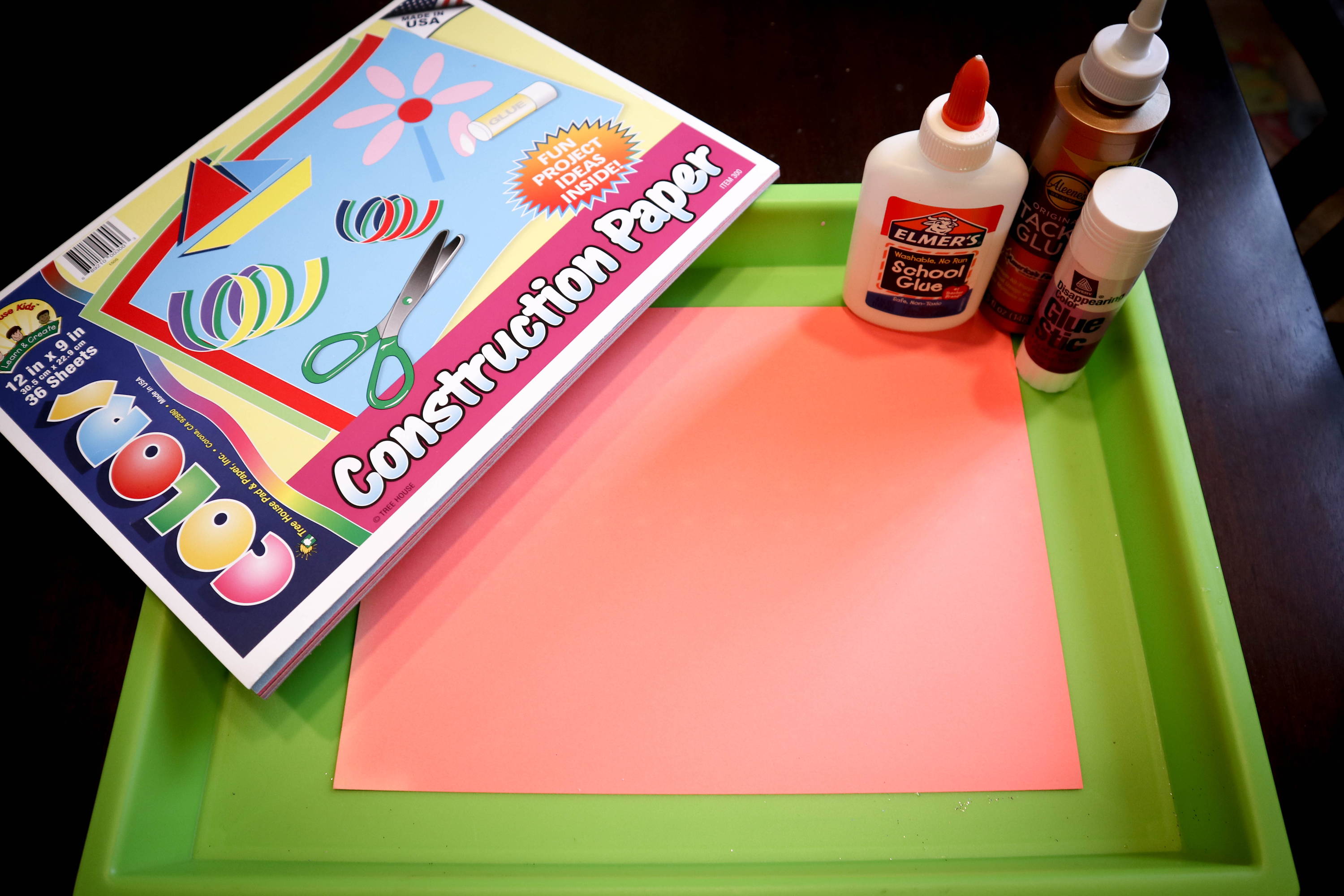 Paper, card stock, and glue! That's all it took for art to take place!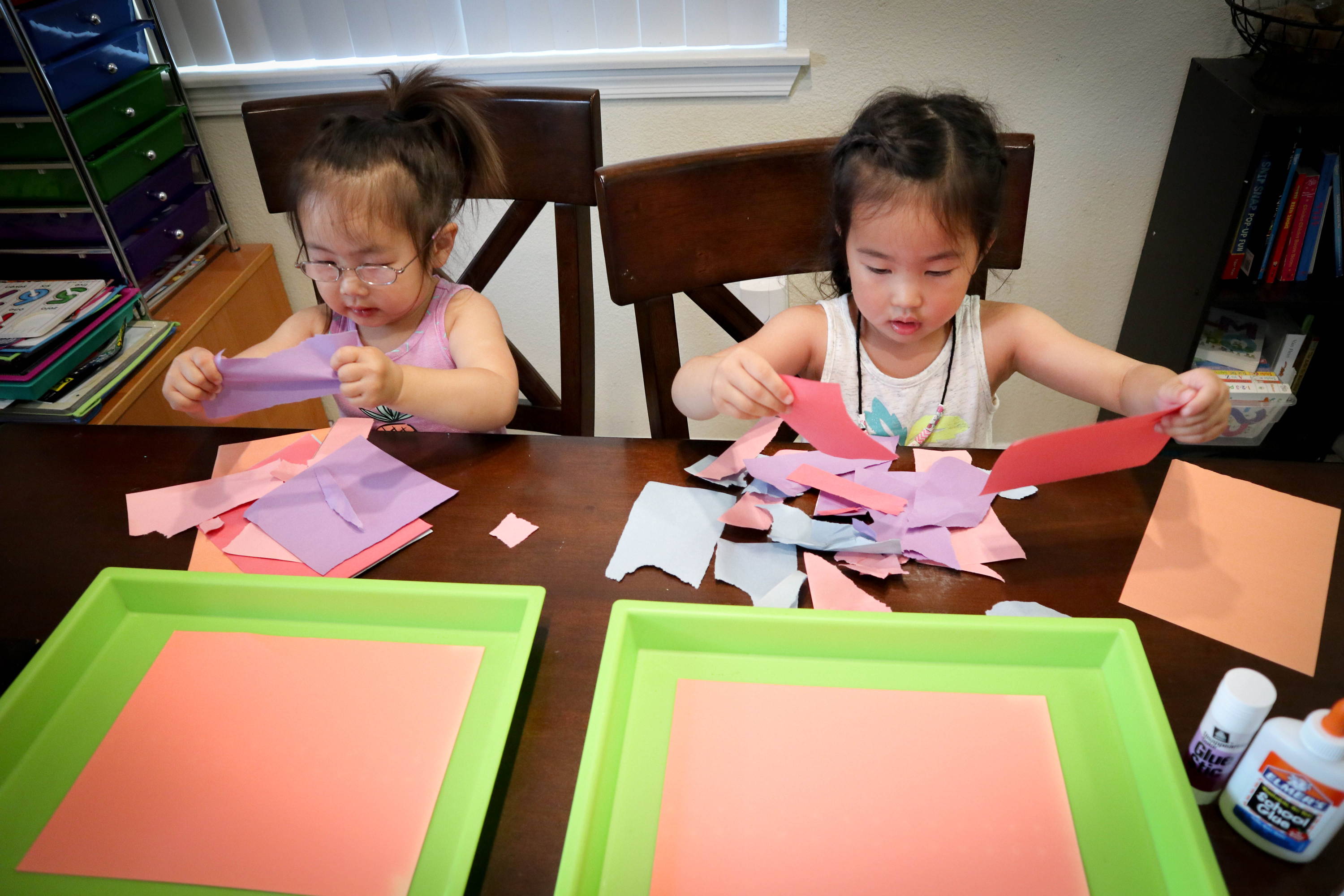 Ripping paper is their new passion! Creating a beautiful mess of different shapes and sizes of paper.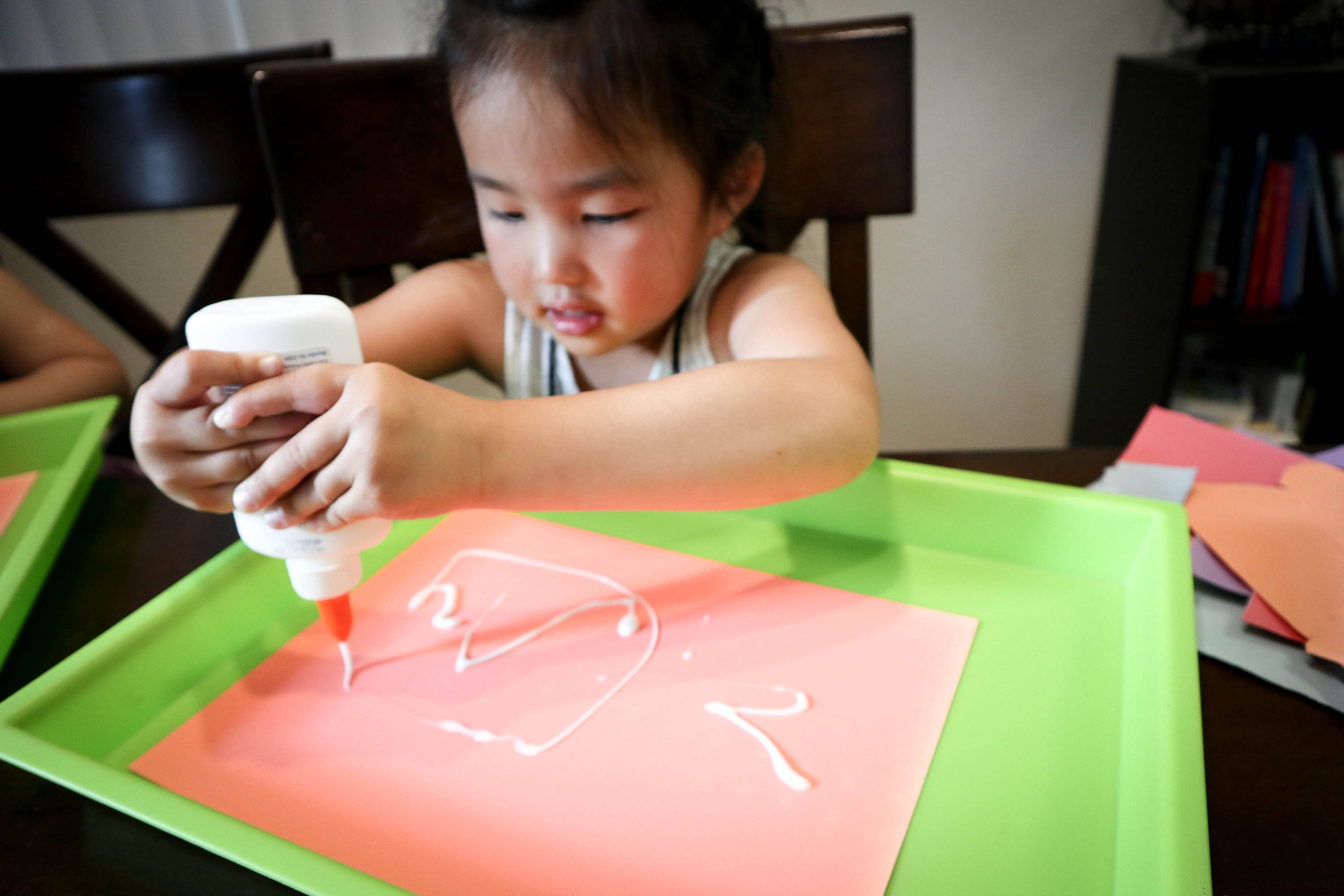 Now comes the GLUE! Who knew glue was so fascinating!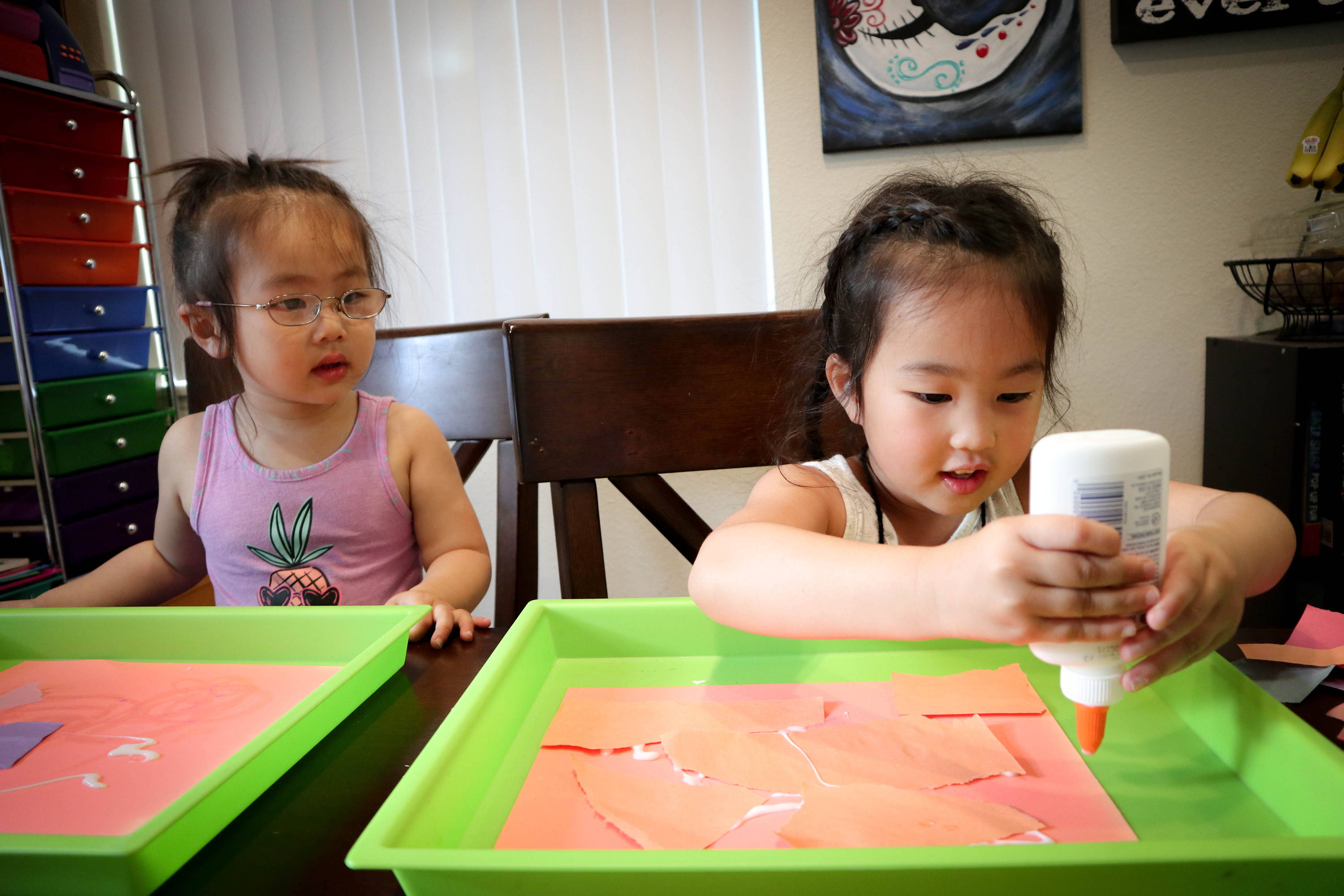 Harper chose the stick glue, but quickly changed her mind and wanted to use the white glue. She's waiting patiently for her turn. This activity also became a quick lesson on sharing and patience.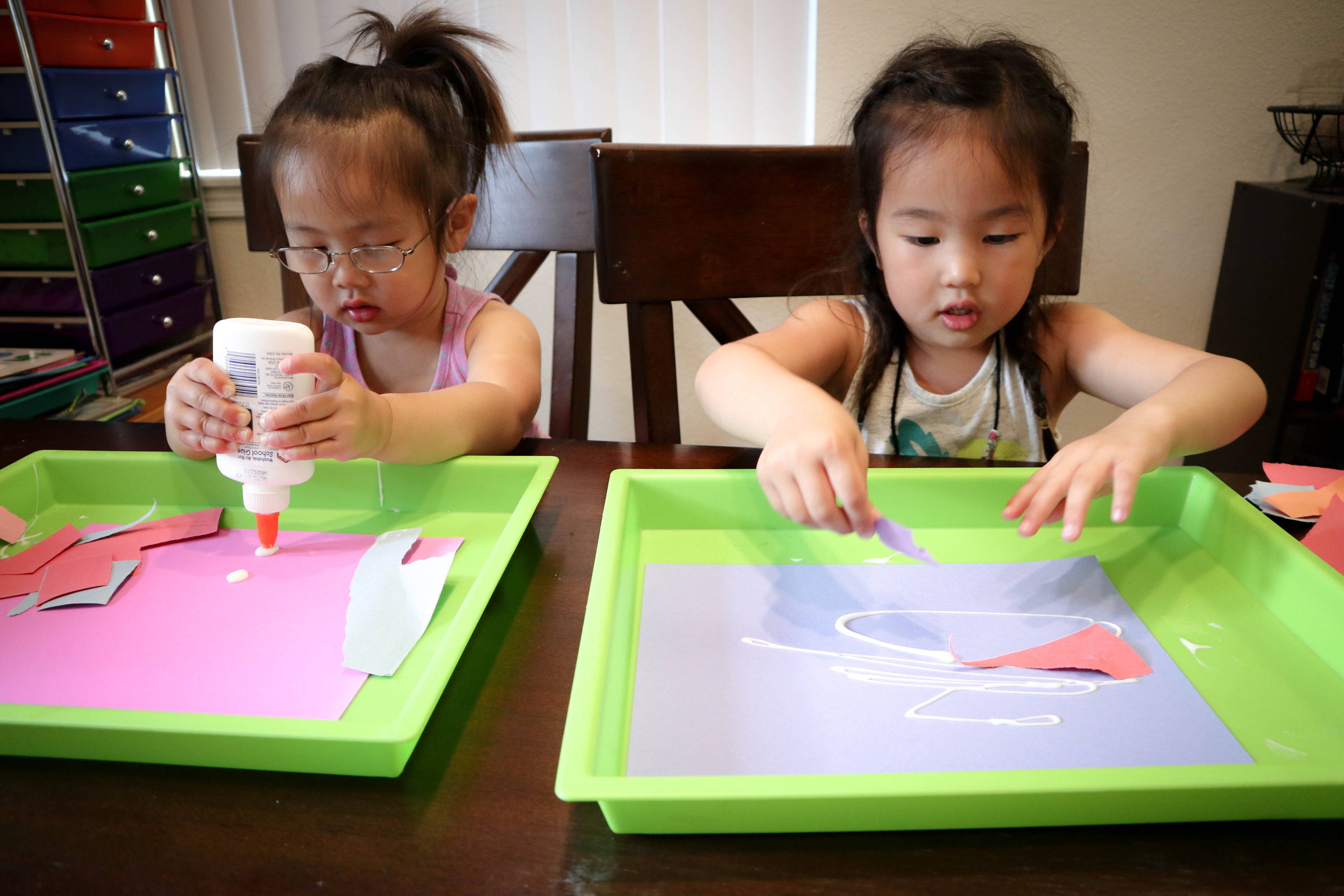 Intricately placing their paper pieces to create another "masterpiece!"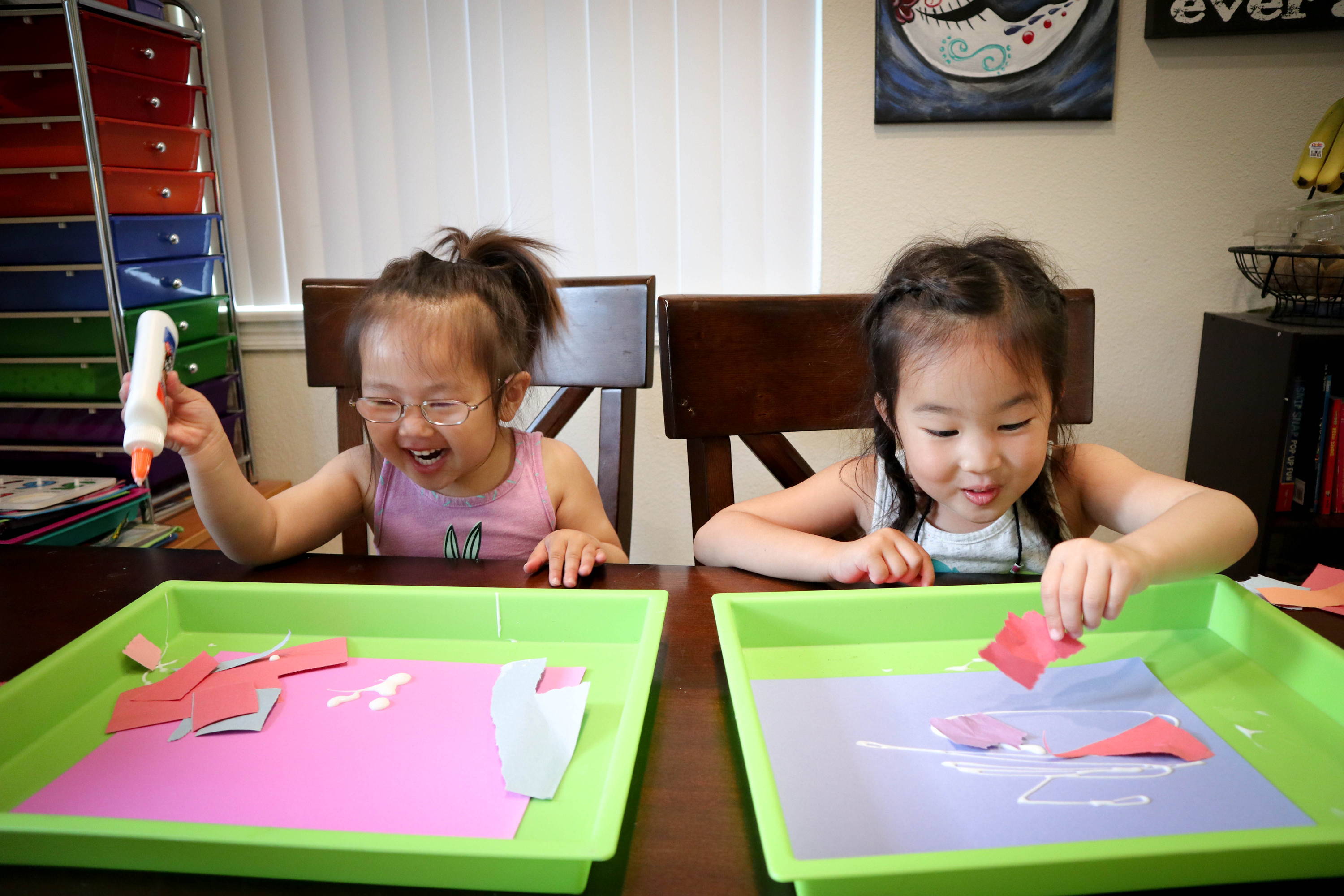 Attitudes quickly turned around as they worked on another glued masterpiece.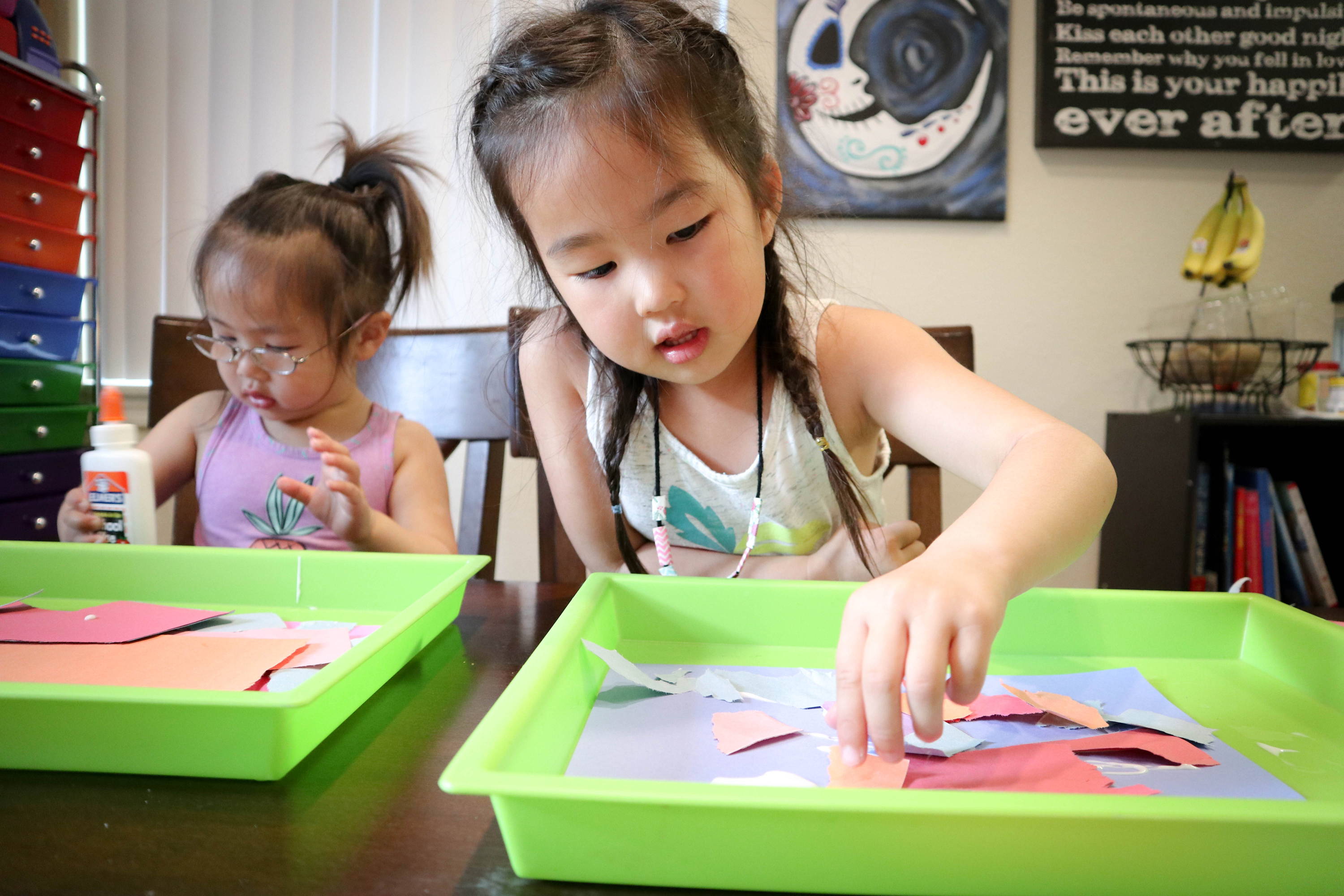 Both girls were extremely focused on getting each piece perfect.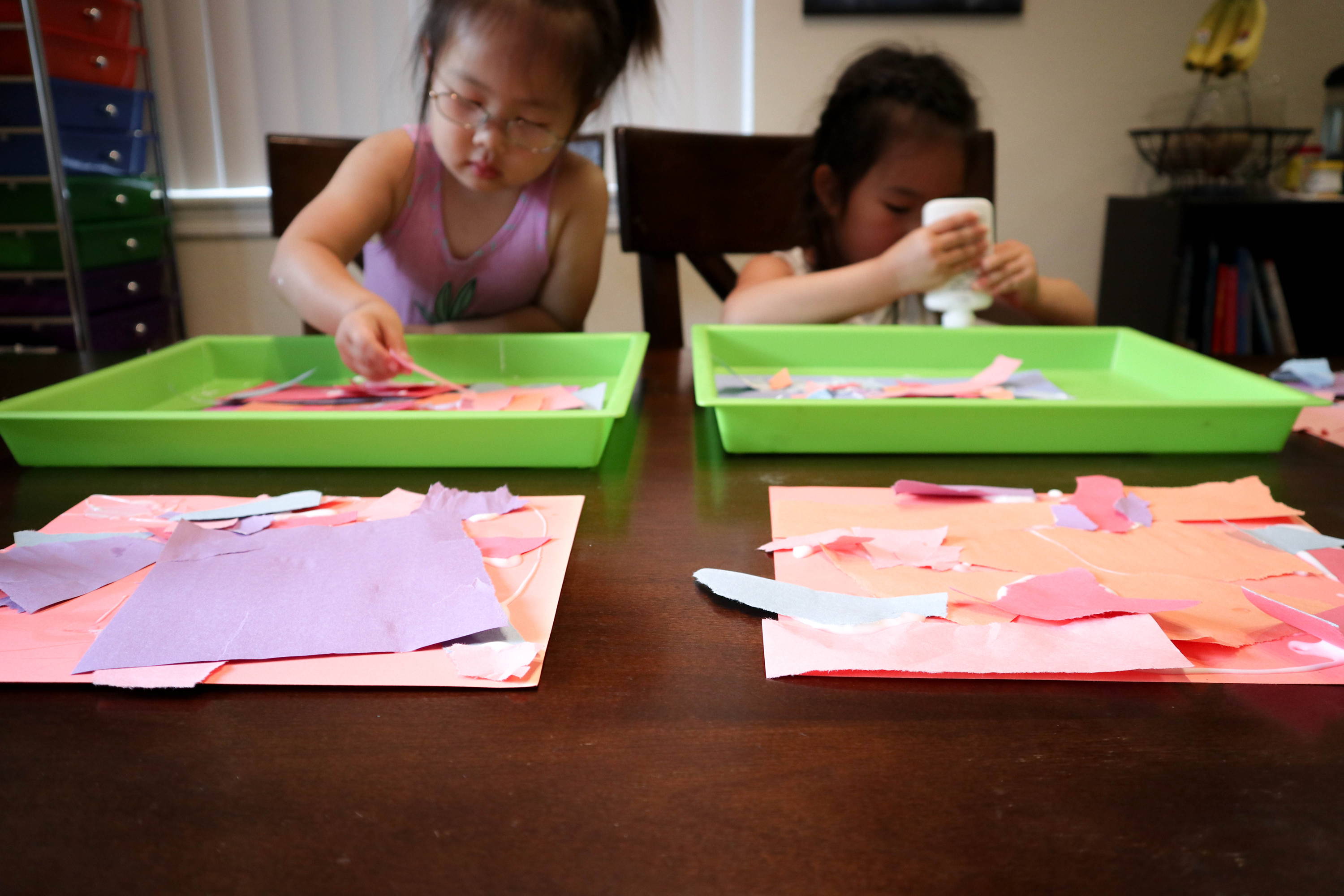 Continuing on as glue is drying from their first one. We had to end it right after as we ran out of glue!

► Activity
Color paper. Tear it in pieces & glue onto another colored piece of paper.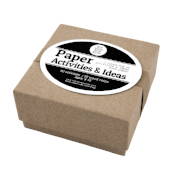 ► Age of child(ren)
2 & 4
► Length of time spent on activity (approx.)
45 minutes
► Materials needed/chosen
Colored paper, colored card stock, and glue
► Any prep-work? If so, what?
None
► Directions / What we did
I grabbed some color paper, left over card stock and glue and gave the girls quick instruction: rip the colored paper into different shapes and sizes and then glue onto the harder paper! We used card stock because my toddlers are definitely over gluers so I thought it would hold better than using just plain colored paper. The girls ripped through the paper like little tornados and then glued to their hearts content. It did get a messy so be sure to have some baby wipes handy if your children love the mess and then suddenly hates it.
► Possible ways to expand on the activity
There are many possible ways to expand on this activity. We used colored paper, but using plain paper and having your children color it with crayons, markers, stamps, or even paint is a great way to extend this activity. We used glue and glue sticks (the girls preferred the glue) but you can always use Mod Podge as another type of "glue" and that actually yields a bit of a different outcome which was extremely cool for the girls to see! Instead of colored paper, you could even use tissue paper as another alternative to just paper. This would also be a great way to practice sorting and counting. You can rip different colors and then have the same colored paper they can glue the pieces onto.
► What would you do differently next time?
Next time, I would definitely have more glue. We ended this activity a little early because we ran out of glue!
► What my child was able to do by themselves
Everything
► What my child needed help with
Nothing.
► My child's thoughts about the activity
The girls loved this activity!
► Any other thoughts or info about the activity?
It does not take much to engage little ones and definitely not a lot of fancy gear. We spent a good 45 minutes on this activity (with possibly room for more time of engagement) and my toddlers were very engaged and focused on this activity. I think they enjoyed the organized chaos of ripping paper prior to starting and even during the activity and the texture of act of gluing.
---
Jennifer N. is an educator and photographer converted to stay-at-home mother of two spunky girls. When she's not wrangling her two wildlings on one of their adventures, she is writing and documenting the joys of parenting and childhood one photograph at a time. After surviving two children under two, she believes she can take on the world.
Sign-up for our newsletter to receive activity ideas & documentation, here. paperbox